Brooks: Democrats not interested in securing the border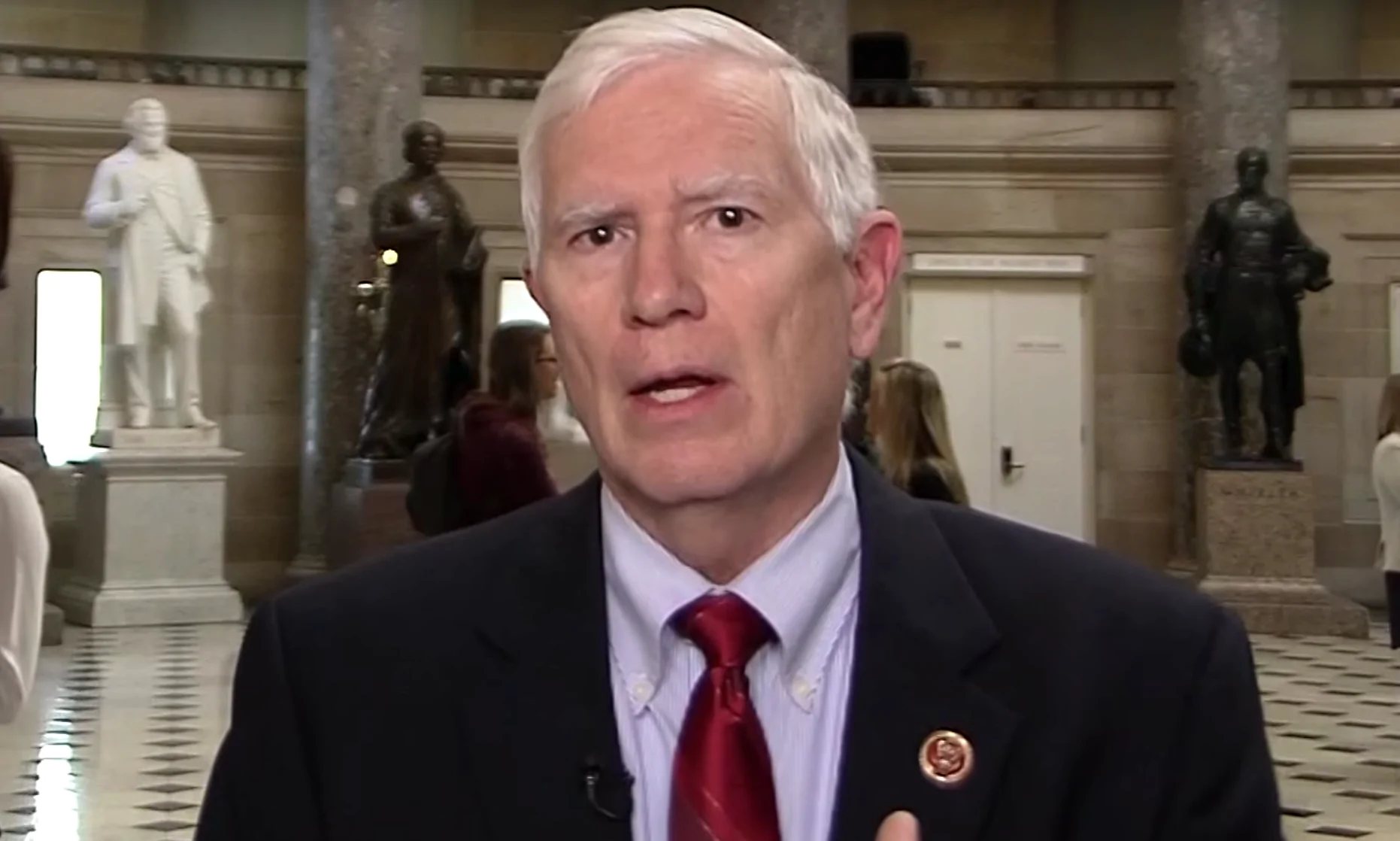 Thursday, Congressman Mo Brooks, R-Huntsville, appeared on One America News' "Tipping Point" with Liz Wheeler to discuss the EL CHAPO Act and border security. The EL CHAPO Act would pay for a border wall by using seized Mexican drug cartel funds.
Wheeler asked if any of Brooks' Democratic colleagues think this is also a good idea.
"Well, the Democrats are not for border security," Brooks said. "The Democrats are not for wall construction. So, as a practical matter, we're not going to get any assistance from the Democrats for any kind of real, legitimate border security efforts. I want your audience to understand one thing, when the Democrats use the word border security, what they mean when they say they support border security is they want to help secure illegal aliens when they cross our borders so that they feel comfortable, that they're getting the free food and the free healthcare and the free everything else. So with Democrats, they want to secure the presence of illegal aliens in American once they cross our border. But they have opposed very consistently anything that would actually prevent illegal aliens from crossing our border. It's like pulling teeth to get the Democrats to do something that enhances border security, and even then the only way you get it is by selling them something else. They don't on their own support border security just as a measure to protect American lives that are lost at the hands of illegal aliens and the drug cartels and the poisons that they market to our Americans."
Wheeler asked Brooks if he got the feeling that any of his Democratic colleagues would be willing to come to the table and negotiate on border security before the deadline of Feb. 15 that could lead to a shutdown.
"I don't see the Democrats doing anything that's going to enhance border security, build the necessary wall, which is a huge subpart of border security, in order to save American lives," Brooks said. "This is a key Democrat political strategy. They have discerned that illegal alien families are about 70 percent reliant on welfare for their livelihoods. They're not self-sufficient when they come to the United States of America. Rather, they [use] American taxpayers to a large degree for their sustenance and their livelihood, and so the Democrat game plan is to try to over a long period of time make sure there is amnesty or that the members of that family otherwise are voting in American elections, and since they're heavily dependent on welfare, that makes them an ideal voter in the eyes of Democrats — someone who can be reliably depended on to vote Democrat. Quite frankly, the Democrats don't like the current make up of the American electorate, so they're trying to change it, and this is part of their big strategy to do so. So if we're able to get the Democrats to support border security one iota, I will be surprised, and America should be thankful."
The government is funded through Feb. 15. U.S. Sen. Richard Shelby, R-Alabama, Sen. Chuck Schumer, D-New York, Speaker Nancy Pelosi, D-California, Sen. Mitch McConnell, R-Kentucky, and other congressional leaders are in negotiations with the administration of President Donald Trump on working out a mutually acceptable budget deal to fund the government going forward. As of today, the president was still insisting that border wall funding be included in any funding deal.
Rep. Mo Brooks, R-Alabama, has been a strident proponent of building a physical barrier along the U.S.-Mexico border and for tightening border security and increasing the penalties for illegally immigrating to the United States. Brooks represents Alabama's Fifth Congressional District.
Ainsworth returns to work after testing positive for COVID
Ainsworth's office on Sept. 21 announced he had tested positive earlier that week, having been tested after someone in his Sunday school class tested positive for the disease. 
Alabama Lt. Gov. Will Ainsworth on Wednesday announced that he was returning to work that day and had met public health requirements for quarantining after testing positive for COVID-19 some time last week.
Ainsworth's office on Sept. 21 announced he had tested positive earlier that week, having been tested after someone in his Sunday school class tested positive for the disease. 
"While many have battled with coronavirus, my symptoms never progressed beyond some mild congestion that I usually experience with seasonal allergies," Ainsworth said in a statement. "During the quarantine period, I participated in several Zoom calls, caught up on some office work, spent some quality time with my family, and completed a number of overdue projects on my farm."
Members of Ainsworth's staff who were in close contact with him haven't tested positive for COVID-19 but will remain in quarantine for a full 14-day period as a precaution, according to a press release from Ainsworth's office Wednesday. 
"Ainsworth once again urges all Alabamians to practice personal responsibility, which may include wearing masks, maintaining social distancing whenever possible, and taking other precautions to lessen chances of exposure to COVID-19," the press release states.
Ainsworth still disagrees with Gov. Kay Ivey's statewide mask mandate, he said. According to the release, he considers such orders "a one-size-fits-all governmental overreach that erodes basic freedoms and liberties while removing an individual's right to make their own health-related choices." 
The wearing of cloth or medical masks has been proven to inhibit the spread of COVID-19 and the more people who wear masks, the better. While not perfect, masks limit the spread of respiratory droplets that may contain infectious virus shed from the nose and mouth of the mask wearer.
It is possible — even likely — for symptomatic, pre-symptomatic and mildly symptomatic people to spread the virus. That's why it's important to wear a mask even when you're not sick.
Cloth masks offer only minimal protection from others who are not masked, meaning that masks are not simply a matter of personal safety but safety of others. Masks are also only effective when worn over both the mouth and the nose. [Here's a guide on how to wear masks properly.]
Dr. Deborah Birx, coordinator of the White House's coronavirus task force, told Ivey after she announced the statewide mask order that it was a "brilliant" idea. The order has been credited by Alabama infectious disease experts as having dramatically reduced the number of cases, hospitalizations and deaths in the weeks after the order went into effect. 
Dr. Don Williamson, president of the Alabama Hospital Association, told APR on Tuesday that from personal observation he is seeing more people not wearing masks, or wearing them improperly, and said the state could dramatically reduce the risk of COVID-19 if the public regularly wore masks and wore them properly.
Hospitalizations of COVID-19 patients in Alabama on Monday crossed the 1,000 mark for the first time since Aug. 31 — a sign that Alabama may be headed for another peak in hospitalizations as the state prepares for winter and flu season.