Marsh tells GOP club he is "looking seriously" at running for U.S. Senate in 2020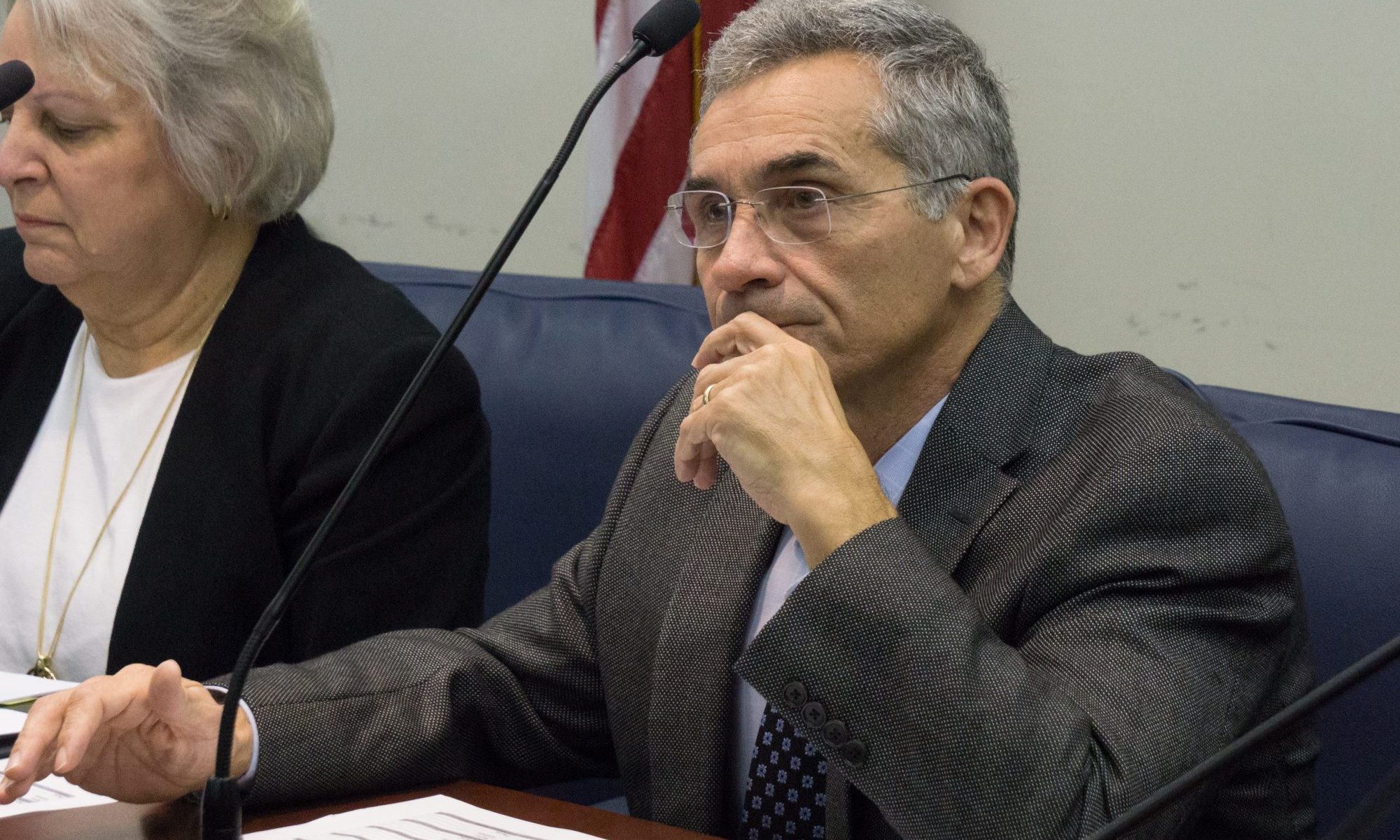 Saturday, the Mid Alabama Republican Club met for their regularly scheduled meeting at the Vestavia Hills Public Library.
Senate President Pro Tempore Del Marsh, R-Anniston, and House Majority Leader Nathaniel Ledbetter, R-Rainsville, gave a preview of the upcoming 2019 legislative session.
Marsh announced that he is "looking seriously" at running for U.S. Senator in 2020. "One thing I do know is that Doug Jones won't be the Senator from Alabama in two years."
The President of MARC is former state Rep. Paul Demarco (R-Homewood).
DeMarco congratulated Alabama Republican Party National Committeewoman Vicki Drummond on her recent election as Treasurer of the RNC.
Former Jefferson County Republican Party Chairman Sallie Bryant said that they planned to introduce a package of either legislation or an amendment to the 1901 Alabama Constitution that will change the qualifications to be a judge including raising the number of years that someone has to have been a lawyer in order to run for a judgeship. That might make a difference. They are also looking at re-drawing the lines of the Bessemer Circuit as well as creating a judicial commission that will recommend the names of attorneys that the governor can chooses from. "We are looking at that."
Bryant is also the treasurer of the Alabama Republican Party.
Butch Zaragoza is the new Jefferson County Republican Party Chairman.
"It is gong to be hard to follow this lady right here," Zaragoza said. "This is almost like following Adolph Rupp in Kentucky." The Jefferson County Republican Party is adopting a new strategic plan and will incorporate young Republicans into all of our clubs. We also need to incorporate minorities and do a better job of making sure that we put the right candidates in place especially for judicial positions. We need to work on the bills that we are going to introduce in the legislature. They will "help not just Jefferson County; but the entire state of Alabama."
While Republicans have completely dominated Democrats in the state of Alabama since 2010; Democrats have dominated the Republicans in Jefferson County. Since the election of 2008, Democratic judicial candidates have systematically defeated every GOP judicial incumbent and now control the Jefferson County judiciary.
Joan Reynolds is the Chair of the Shelby County Republican Party.
"We did meet yesterday with a group of young people" and our steering committee to work with developing an outreach to other organizations Reynolds said. We need to get more young people involved.
"The next meeting of the Shelby County Republican Party will be on Tuesday at 7:00 p.m. in the Shelby County Services Building," Reynolds said. Political columnist Steve Flowers will be our speaker.
We have two Republican Women's groups in Shelby County, Reynolds said. The Republican Women of Shelby County who have their next meeting on Saturday and the North Shelby County Republican Women.
Chair Reynolds said that the Alabama Republican Party Winter Dinner will be on February 22, 2019 in downtown Birmingham at the Sheraton Hotel. Colonel Mark Tillman who was the pilot and commander of Air Force One on 911 will be the speaker.
President DeMarco said, "The most important thing is to leave early if you are going to the BJCC
Jefferson County Commissioner Steve Ammons (R) said, "We are spreading economic development all across the county."
"It is a different commission," Commissioner Joe Knight (R) said. "These new kids, we are bringing them along. We have to work with whoever gets elected. Some of them have a little different agenda. We are working on keeping Jefferson County on a fiscally conservative path."
Phillip Brown is the Chairman of the Alabama Minority GOP.
"We are certainly working on a big tent philosophy," Chairman Brown said. I would like to invite everyone to our annual banquet in Huntsville on March 15th at the Marriott Rocket Center and Conference Center. Dr. C. L. Bryant. He was a NAACP Chapter President who was removed for his conservative views. "He has a national radio show and is very powerful."
The Mid Alabama Republican Club meets on the Second Saturday of each month at the Vestavia Hills Public Library at 8:30 a.m.
Opinion | For Coach Tub, no thinking required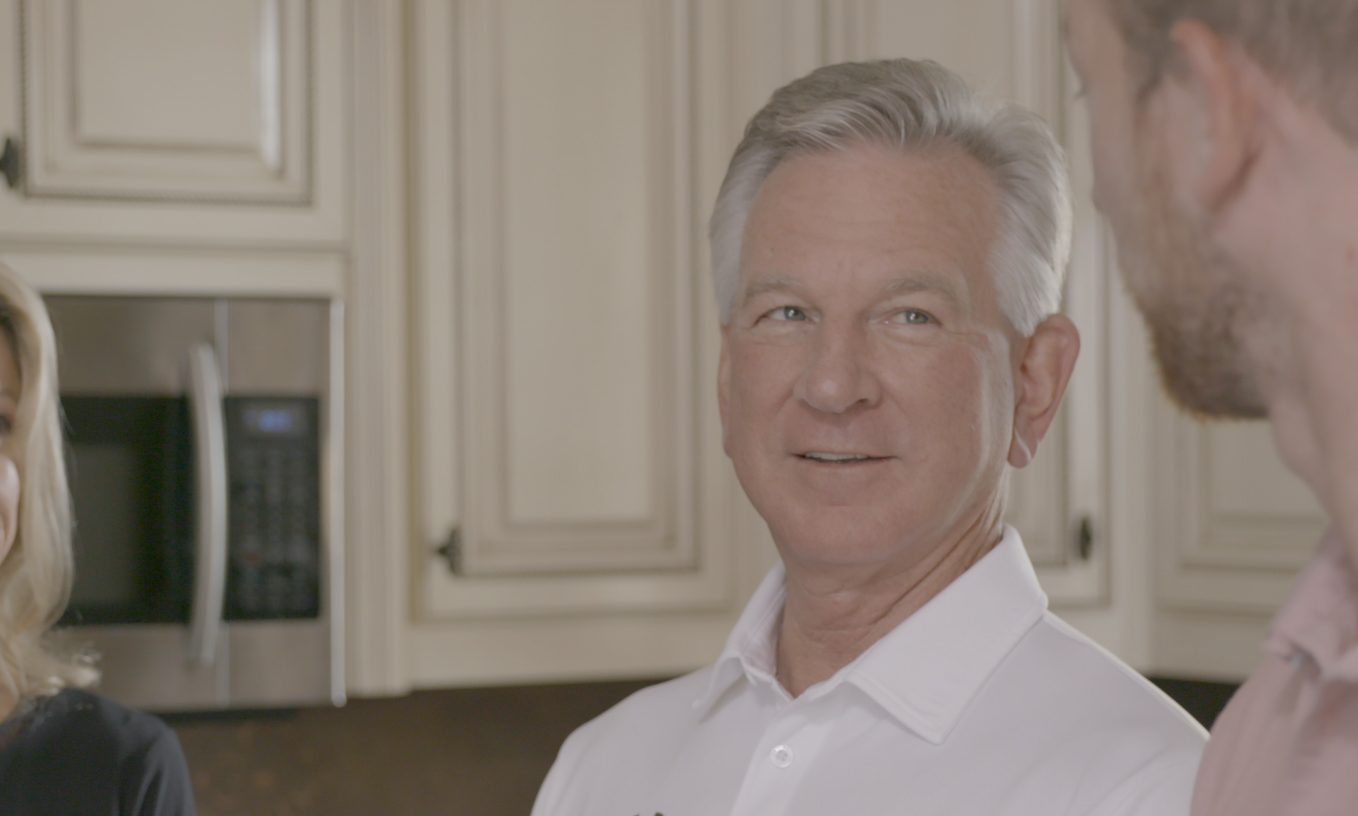 Has Tommy Tuberville ever had an original thought? It doesn't sound like it. Coach Tub basically spews Republican talking points and keeps his mouth firmly locked onto Donald Trump. He disrespects Alabama voters so much that he thinks that's all he needs to do to win a place in the U.S. Senate.
Tuberville recently addressed the St. Clair County Republican Party at its September meeting. As reported by APR, Tuberville is quoted as saying the following, and I'll offer a short rebuttal. I'm doing this because Tuberville is clearly afraid to death to debate his opponent, U.S. Sen. Doug Jones.
So here goes:
Tuberville: "America is about capitalism, not socialism. I think we are going to decide which direction we are going to go in the next few years."
Me: We decided which way we were going to go years ago, when the federal government started subsidies for oil and gas companies, farmers and other big industry and business. That, coach, is your so-called "socialism."
I'm not necessarily opposed to subsidies to boost business, depending on the cause, but I'm not going to let a dimwitted, know-nothing, mediocre, former football coach pretend we don't already have "socialism" in this country.  
What Tuberville really means is that he's against "socialism" like Medicare or Medicaid or Social Security or food assistance or health insurance. He's a millionaire already, so there's no need for him have empathy for or support a safety net for people who are less fortunate socially and economically. That's Tuberville's "socialism," and the Republican Party's "socialism," and Trump's "socialism."
That's a cruel, mean perspective that would cast aside the great majority of Americans for the rich (Tuberville, Trump) and connected and, where Trump is concerned, the fawning.
Tuberville: "I am not a Common Core guy. I believe in regular math. We need to get back to teaching history."
Me: I would love to ask Coach Tubby, one-on-one, exactly what he thinks "Common Core" is. I'll guarantee you he can't explain more than he already has. "I believe in regular math?" There is no other math. It's math. Does he think there's a math where 1+1=3? There isn't one. There are a variety of ways to teach math, but there's only math, not a "fake" math or a "Republican" math or a "Democratic" math or, God forbid, a "Socialist" math.
And when Coach Tommy said, "We need to get back to teaching history," one wonders if he's ever been into a classroom. We know more than a few of his former players weren't in many classrooms, if reports are correct. But they always played the game under his uninspired coaching.
Of course schools teach history.
The history Coach T. is talking about is Donald Trump's "white" history, the one we've been teaching in our schools forever. Not real history; you know, the one where the United States was founded as a slave-holding nation, where Native Americans were massacred and starved by the hundreds of thousands, where white supremacy was codified within our laws, where any color but white was subjugated. That history. The history that is finally fading away, so we can really see where we've been as a nation—so we know where, as a nation, we need to go.
Tuberville: Tuberville said he supports following the Constitution and appointing a replacement for Associate Justice Ruth Bader Ginsburg, who died Friday.
Me: Well, of course he does. Tuberville doesn't have an independent thought in his body, and Donnie told him this is what he's supposed to think. The big question: How much will a Senator Tuberville be able to function as a member of a minority party in the Senate — with no Papa Trump in the White House to tell him what to do?
Both scenarios are real possibilities, if not likelihoods.
There is no question that Doug Jones is far more qualified than Tuberville. Jones can work across the aisle, which will be vitally important if Democrats take control of the Senate. Jones has his own thoughts, which sometimes go against the Democratic Party's wishes. Jones is independent, smart and represents Alabama well.
Tuberville is a failed football coach who lives in Florida. That's about it.