Opinion | An Alabama Solution to an Alabama Problem: Rebuilding the Alabama Corrections System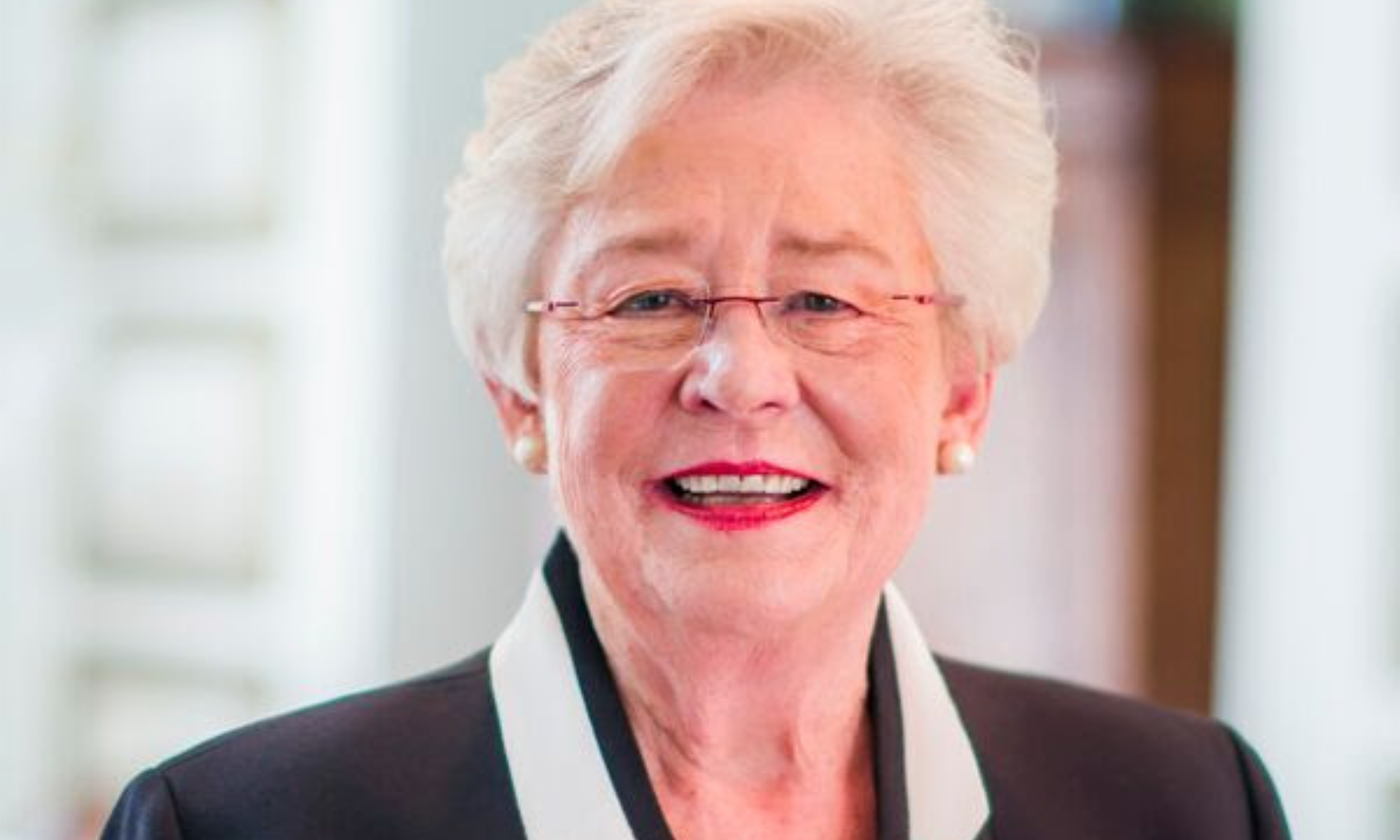 In order to correct a problem, you must first admit there is a problem. In Alabama, we have a problem. Our problem is our state's corrections system.
Like many other states, issues of violence, poor living conditions and mental illness persist within our system. These issues, and others, are exacerbated by a crowded inmate population, correctional and health care staffing challenges, and aging prison infrastructure – each piece compounding the others.
We have a problem in Alabama, and we have waited far too long to address it. The path forward to resolve these problems is clear and obvious. However, this path is neither quick nor simple.
First, we must increase our correctional staffing levels by improving the pay scale for correctional officers and expanding our recruiting efforts. Second, we must construct prison facilities that meet the needs of a criminal justice system in the 21st century.
We have already started making strides toward reducing our prison population and increasing staffing levels. In 2015, the Alabama Legislature passed historic criminal justice reform legislation that greatly reduced the number of inmates in Alabama prisons. Thanks to members of the Legislature, the state's prison population has decreased from nearly 200 percent of capacity to approximately 160 percent, still too large but an important step in the right direction.
Also in 2018, the Legislature helped improve our system by increasing funding for correctional and health services staffing. An additional $86 million was appropriated for the state's 2018 and 2019 fiscal years to retain new staffing for medical and mental health services and to reduce the turnover rate of correctional staffing. For the upcoming Regular Session, my budget proposal will include an additional $31 million to hire 500 new correctional officers and increase the pay scale for all security personnel to make their salary competitive given current market conditions in Alabama.
Alabama currently sits under a federal court order requiring the state to roughly double the number of correctional officers in the next two years. Although I disagree with many aspects of the lawsuit that led to this order, the fact of the matter is that it compels us to make staffing levels a necessary and vital part of the solution to our problem.
In December, we saw our first increase in the number of correctional officers in years. With a rising retention rate, we can begin adding to our officer ranks, rather than simply maintaining our current staffing levels. This is a difficult task, but because of the commitment from members of the Legislature, we are now well on our way to addressing our staffing challenges.
Next, we must improve the conditions in which we house inmates. "Deplorable", "horrendous", and "inadequate" are words which have been used to describe them. Our existing facilities need $750 million in maintenance alone. Last year, we closed the Draper Correctional Facility, a 79-year-old prison, because it was simply too costly to repair. Without costly maintenance, many other facilities may require closing as well. Repairing these facilities that do not meet the needs of today's criminal justice system would be wasteful and ineffective. We must put aside politics of the past and fix this problem for the betterment of our state.
Alabama must have new prison facilities because we must have better conditions, we must have better safety, and we must have better programs. The Department of Corrections hired a project management team that recommended we build three new regional men's prisons. Of the three new facilities, one will have additional space centralizing services for special needs populations: the aged, the infirmed and those with mental health conditions. Additionally, there will be space in each new facility for educational and vocational training programs.
These facilities will be a valuable and lasting investment in the future of our state. On average, 95 percent of our inmates, once they have completed their sentence and are eligible for release, will be returning to the cities, towns, communities and neighborhoods within Alabama. This investment will secure our opportunity to release these individuals back into society as more educated and more productive, law-abiding citizens.
The investment in these new facilities will also ensure that we retain control of our correctional system. Across this nation, federal courts are intervening in unprecedented ways into the operations of correctional systems. In 2009, three federal judges ordered the release of thousands of inmates in the California prison system. Some estimate this order resulted in the release of more than 40,000 inmates. Following the release of these inmates, one study into the impact of this mass release called the increases in crime rates "alarming." So, our public safety also demands this investment.
Today, the Department of Corrections is preparing a "request for proposals" for distribution to contractors in Alabama and across the nation, asking for bids to build these new prisons. By taking this step, we will – for the first time – receive the most accurate view of the real cost of building these new facilities.
Some opponents of this plan say that it is too costly. Here in Alabama and across our country, we have a set of laws to which every person must adhere. However, no matter what crime was committed, every human being deserves a certain level of care. I say to you that it is and will continue to be costly to provide adequate living conditions and health care for the more than 20,000 adults in our corrections system, to maintain aging facilities, and to sustain public safety.
Others say special interests have a hand in this plan; that could not be further from the truth. In fact, I make a promise to you that part of this next step is to publicly provide the real costs we receive from contractors and to work closely with the Legislature to determine the most cost-effective way of moving forward. Whatever we do will be the best and most fiscally responsible decision for the state of Alabama.
A tough decision will have to be made in the very near future. With the continued support from the Alabama Legislature and with the added support from the people of Alabama, I am putting forth this plan to make "Trouble in Alabama Prisons" a headline of the past.
As we work together, we will solve this problem and make the situation better for those incarcerated, the employees who care for them, and the entire state of Alabama.
Print this piece
Opinion | It's past time to turn the page on racism, racial violence in America
On June 10, 1963, President John F. Kennedy sent National Guard troops to accompany the first black students admitted to the University of Alabama.
In an address to the nation, he said, "It is not enough to pin the blame on others, to say this is a problem of one section of the country or another, or deplore the fact that we face. A great change is at hand, and our task, our obligation, is to make that revolution, that change, peaceful and constructive for all. Those who do nothing are inviting shame as well as violence. Those who act boldly are recognizing right as well as reality."
Sixty years later, that task is still at hand. The job is still far from done. And more and more often, it even seems like we're losing ground. It has sure seemed that way this week and, indeed, over the last few months.
We've been through this before.
Ahmaud Arbery is not the first African American to be ambushed and murdered by men claiming to be protecting their neighborhood, simply because he seemed out of place. And it's not the first case of such a murder being swept under the rug.
Breonna Taylor is not the first African American to be killed in their own home by police searching for a suspect who wasn't there.
Christian Cooper is not the first African American to have the cops capriciously called on him and be falsely accused of menacing a white woman.
And the latest tragic miscarriage of justice, George Floyd is not the first African American to be brutally assaulted and killed at the hands of police officers. And his violent death is not the first to be videotaped and broadcast across the internet, social media, and television. The question is: how do we make it the last? How do we ensure his death and our anger isn't in vain?
For too many of us, institutional racism is a fact of daily life. And when the system begins to crack and crumble under the strain of decades of injustice and inequality, only then do we say 'enough is enough.' Only then do we go through the same cycle we're going through right now. Anger is warranted, but it's not enough to get enraged, despondent, frustrated, and mad. It's not enough to protest. It's not enough to lash out. And it will never be enough until we begin to act to change the underlying and lingering conditions that make racism a reality – that makes it part of the American experience.
If you think the system is already working fairly for all people, I ask: by whose standards? Not mine. Our laws, our leaders, and our system of government were never intended to be stagnant.
If you find it acceptable to try to turn victims into suspects, looking for any way possible to justify ruthless behavior, I ask: for every instance of injustice recorded, how many more have gone unreported? The answer is too many to count. What accusations would have been dug up and leveled then? We will never know. After all, it's much easier to defame someone who's not alive to defend themselves.
Of course, we won't all agree on the best course of action, but I hope we can all agree that the status quo cannot continue and that action is required. That's all the more reason we need to start talking. And to those who don't want to have this conversation, who may feel uncomfortable or embarrassed, let's not give them a choice. Let's make it an issue. Let's prioritize recognizing right and reality instead of inviting shame and violence. Let's start today and not stop until we succeed.
We simply cannot allow this to be another situation where we shout, we scream, we cry, and then we clean up and move on to only do it all over again down the road. What will this week's protests lead to next week or next month or next year? Starting now, we must have this conversation at every ballot box at every election – municipal, state, congressional, and so on. If you want your voice heard, presidential cycles are fine, but real, actionable change begins at the local level. Mayors and city councils appoint police chiefs. We elect District Attorneys, Sheriffs, Legislators, Judges, and Coroners. State Representatives and Senators make laws but law enforcement applies them. We all have a role to play in righting the wrongs by revisiting outdated and close-minded policies that continue to plague communities across our state and replacing them with a new vision.
Similarly, when I look at my young son, I wonder how I'm going to have the conversation with him. What am I going to say during "the talk" that black parents have, for generations now, had to have with their children? And how am I going to say it? How am I going to teach my son to protect himself? What are you telling your children?
In Alabama, we must come to terms with our legacy of racism and commit to eradicating injustice or we will never escape this cycle. As a policymaker and leader in this state, I cannot tell my son or anyone that we've fully turned the page on our dark and violent past. But I can tell you what needs to be done. Change starts with commitment. Individuals must resolve to break this cycle and then influence their own neighborhoods and communities to do better. It continues with conversations among people of diverse backgrounds, seeking to understand each other and treat each other with equality, decency, and dignity as human beings. It becomes reality when together we take our values to the ballot box and hold our leaders accountable to enact policies that ensure justice for all.
I invite and I welcome all Alabamians to join me in the task as an obligation to each other and to ourselves. Together, let's continue this work. And at the very least, let's each reflect on the words of President Kennedy so many years ago, "We are confronted primarily with a moral
issue. It is as old as the scriptures and is as clear as the American Constitution . . . I hope that every American, regardless of where he lives, will stop and examine his conscience about this and other related incidents."
Print this piece