Opinion | Choosing greatness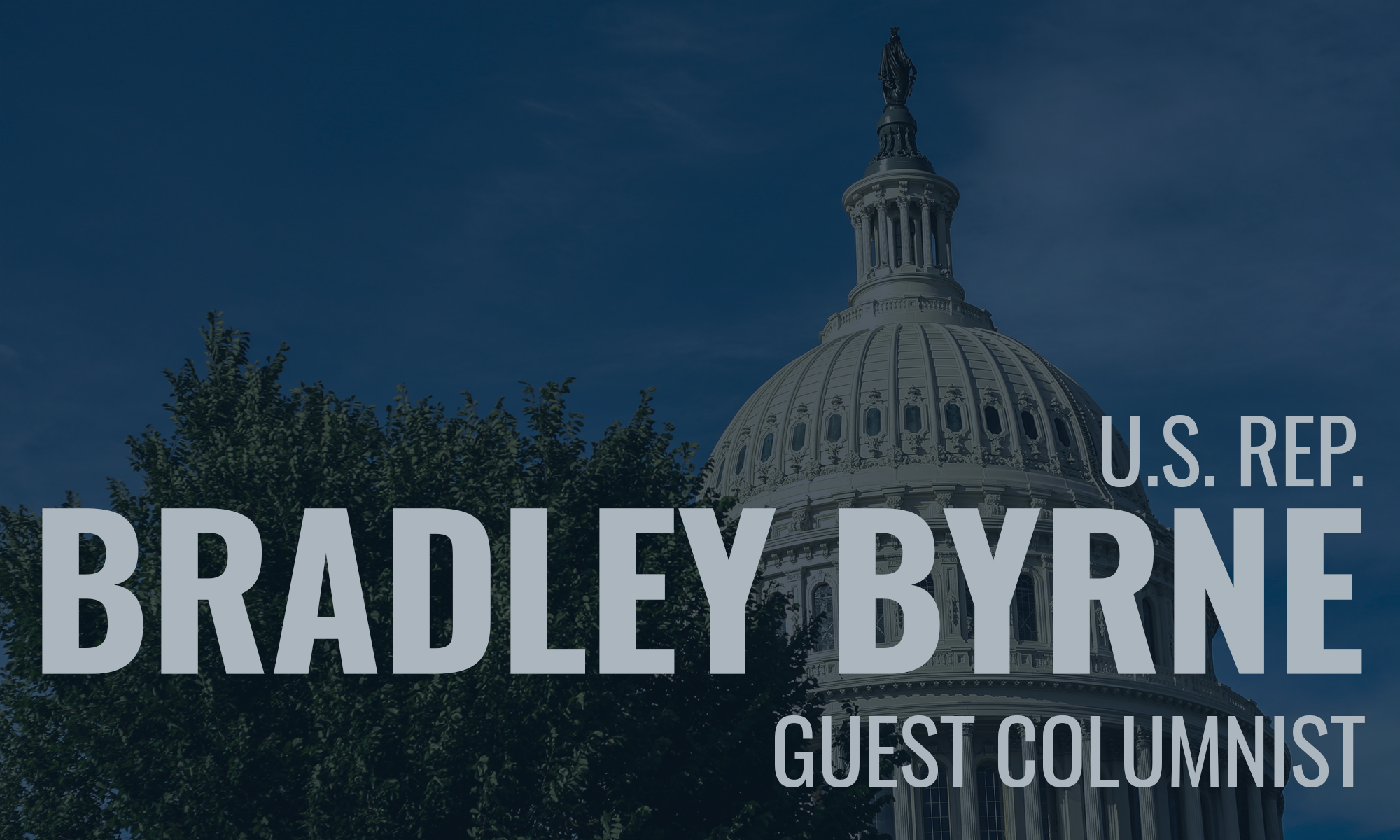 Last week, President Donald Trump gave the State of the Union address to the nation. I can say that in all my time in Washington, this was the best State of the Union I have had the honor of attending, and it seems most Americans agree.
The president's message was clear: if we stop with the political games and focus on solutions, American greatness knows no bounds. By supporting Trump's clear and bold agenda, the American people will be stronger, safer and more prosperous.
He began by charging us to choose greatness in all that we do as lawmakers and as Americans. The guests the president and first lady invited to the speech, including war heroes of World War II, relatives of victims of illegal immigration and those who suffered from drug abuse, were expertly woven throughout the address to demonstrate the greatness that resides in our country.
It takes these reminders of our greatness to underscore the need to come together to work on issues that matter most to the American people.
Most notably, Trump again outlined a commonsense strategy to secure our border. After decades of inaction by both parties, it is time we finally fix our broken immigration system, restore the rule of law and keep the American people safe.
He also outlined many issues important to Alabama. From strengthening our military to expanding rural broadband to lowering prescription drug costs, under Trump's agenda, the people of Alabama stand to benefit, and our state will become even stronger.
I appreciated the president's call to rebuild American infrastructure. As we know in Alabama, the need for a stronger infrastructure system is vitally important to the overall success of our economy. With better roads, bridges and waterways, we can unlock the extraordinary potential of our economic future.
Rural broadband access is something that folks throughout the state will benefit from. People in rural areas deserve the same economic opportunities as those in urban areas when it comes to internet access, and I will continue to advocate for greater access to rural broadband in any infrastructure bill put forward by Congress.
Similarly, Trump is dedicated to the American workforce, something Congress echoed last year through a number of laws to protect workers. In the same vein, as the president mentioned, lowering the cost of healthcare and prescription drugs will benefit our workforce, as well. With month after month of continued growth and positive economic news, it is clear that our conservative policies continue to pay off.
I was thrilled Trump mentioned the importance of protecting the unborn in his speech. As he said, "Let us reaffirm a fundamental truth: all children — born and unborn — are made in the holy image of God." I couldn't agree more.
Lastly, Trump's call for protecting America's national security in conjunction with safe and legal immigration is a commonsense approach we, as a nation, can get behind. Border security is national security. It only makes sense that we should advocate for greater national security and strong borders.
Recently, Democrats have obstructed what is best for the American people: opposing border security measures, supporting infanticide and proposing ill-thought-out and costly plans for our environment.
It is time to stop with the politics of resistance and instead focus on realistic solutions to the problems facing our country.
Trump was right when he said that great bipartisan achievements in this Congress are possible, especially when we rally behind a commonsense agenda building American greatness. Let's get it done.
Opinion | COVID-19: Living in a state of alert
We will resort to our survival mode and exhibit moods and behaviors that are very much like those of individuals who have experienced trauma such as battle or extreme loss.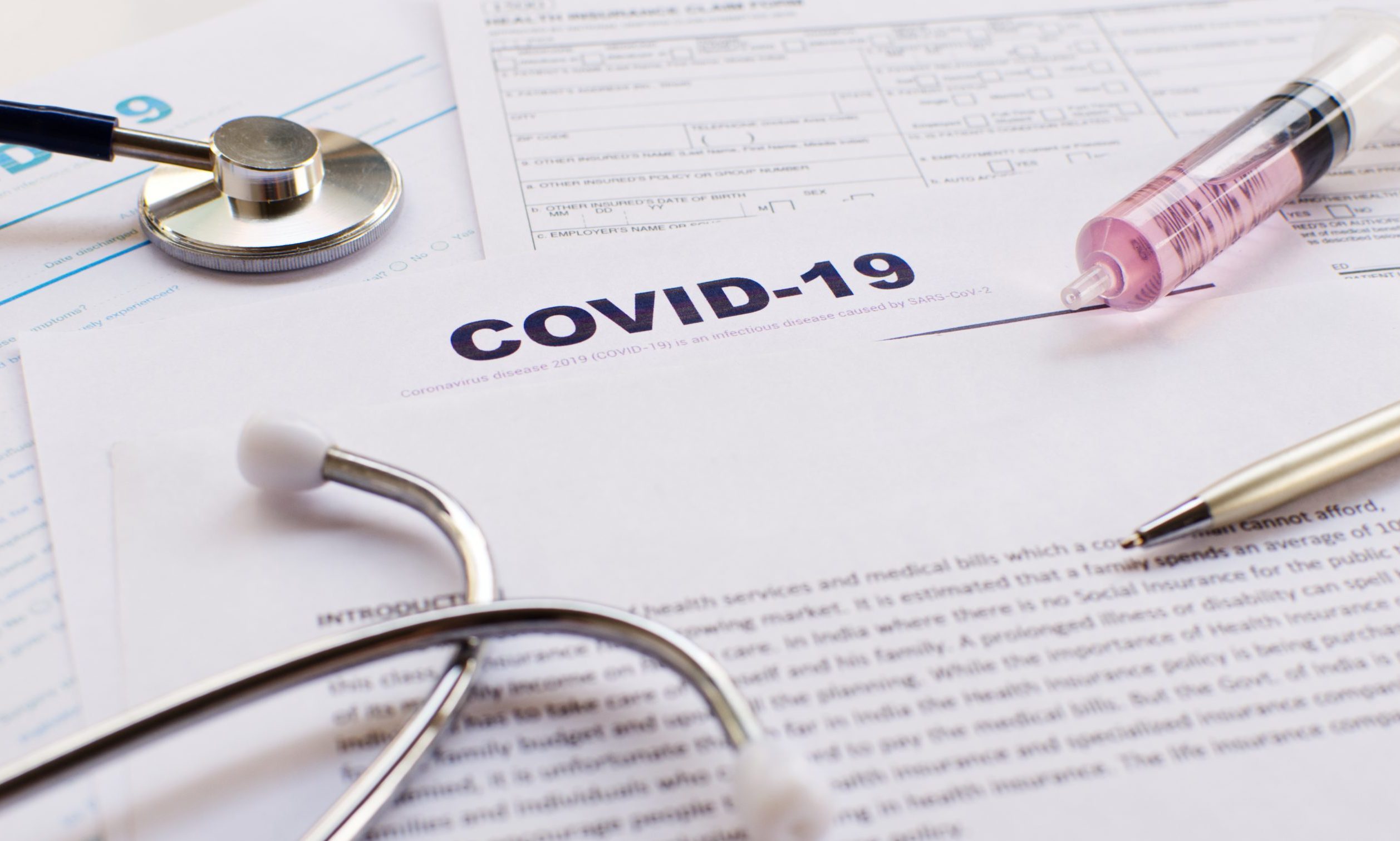 Borrowing a phrase from a recent communication by the National Council for Behavioral Health: as a result of COVID-19 everyone is living in a "state of alert." The effect of that on human beings is that we will resort to our survival mode and exhibit moods and behaviors that are very much like those of individuals who have experienced trauma such as battle or extreme loss.
Indeed, individuals on the Gulf coast and the west coast have experienced recent extreme losses of property, lives and livelihood due to Hurricane Sally and rampant fires, further compounding the impact on them of the COVID pandemic. In short, many in our state and country are in the midst of a mental health crisis. This is not a personality defect or sign of weakness. It does not just affect one type of person. We all can experience mental and emotional health issues.
So, what can we do? First, recognize that everyone is having these experiences to some degree. What we have learned about a major crisis is there are predictable emotional highs and lows as our state, country and the world move through the six stages of a disaster: pre-disaster, impact, heroic, honeymoon, disillusionment and reconstruction. If there is any good news about this situation it is that critical conversations are taking place in homes and workplaces. Individuals from all walks of life feel freer to share their feelings and fears, to listen to each other and to act decisively.
On the other hand, we know millions of Americans and Alabamians are suffering tremendously. According to a June 2020 Centers for Disease Control poll, forty percent of adults reported struggling with mental health or substance use issues since March. For frontline healthcare workers and first responders, the impact of COVID-19 and the resulting increasedcritical care workload, is immense. Providing those levels of care has led to stress, anxiety, fear, substance use, suicidal thoughts and other mental health issues that for many individuals has resulted in a state of PTSD. This is true for individuals and families, regardless of direct care-giving involvement.
How can we improve mental health for ourselves, our family, coworkers and friends?
First, start the conversation. Everyone needs to feel they are "seen" and fully informed of options. Don't hide your own feelings or genuine concern for those of others. Look for common experiences, while sharing useful and accurate information. In the work environment, a buddy system could be a vital strategy to ensure that no one is further isolated.
Warmlines, such as Wings Across Alabama's phone line [1-844-999-4647] are there for anyone to call. Peer support is offered through dozens of organizations by trained peer specialists who have been successful in recovery. They help others to stay engaged in the recovery process and reduce the likelihood of relapse.
Alabama's nineteen local mental health authorities and other mental health related organizations around the state offer direct services. Providers have implemented innovative ways to serve individuals through telehealth therapy, virtual group meetings, and drive-throughs for medication or information.
What can we do today is to turn our worries into action? Do not wait to seek help or help someone else. Create a mental health safety plan for yourself or family and friends about whom you may be concerned. Take breaks from social media but stayhealthily connected with friends and family.
To further expand accessibility to care, Alabama is transforming the approach to prevention and early intervention regarding mental health. From initiatives like the First Episode Psychosis program, the School-Based Mental Health Collaborative and ourIndividual Placement and Support-Supported Employmentprogram, to the Stepping Up Initiative's goal to reduce the number of individuals with mental illness in jails, the Alabama Department of Mental Health is creating preventive and restorative programs for recovery.
Remember that behavioral health is essential health. Prevention works. Treatment is effective, And, people can and do recover from mental and/or substance use disorders. Most of all, we must be kind to each other; it is good for our own mental health.
To find resources and assistance for mental health services visit: www.mh.alabama.gov