Shelby says deal has been reached "in principle" to avoid shutdown
At 8:30 p.m. on Monday night, U.S. Republican Senator Richard Shelby, R-Alabama, told reporters that an "agreement in principle" has been reached to avoid another government shutdown.
Senator Shelby is the Chairman of the powerful Senate Appropriations Committee. In that role he was one of the four congressional negotiators working on border security funding. The ranking member of the Appropriations Committee is U.S. Senator Patrick Leahy (D-Vermont) who was also one of the congressional negotiators.
"Our staffs are going to be working feverishly to put all the particulars together," Shelby said after stepping out of a meeting with fellow congressional negotiators.
Sen. Leahy said that neither side got all of what they had wanted; but that the compromise was best for the United States.
Shelby did not give an outline of the deal.
President Donald J. Trump (R) has been demanding that Congress provide him with $5.7 billion of funding to build a border wall on the U.S./Mexico border.
The plan has not been finalized yet and it has not been officially released. That is expected late Tuesday or at some point on Wednesday. That said, Fox News claims that there source is reporting that the deal is for $1.375 billion to build or renovate just 55 miles of border wall on the Texas/Mexico border.
The plan also reportedly includes a Democratic demanded of a 17 percent reduction in the number of Immigration and Customs Enforcement (ICE) detention beds. ICE currently has 49,000 beds. Shelby and the GOP congressional negotiators have agreed to the request on the proviso that the President be given flexible funding to increase detention beds if there is a sudden spike in illegal border crossings or some other emergency. The American Sheriffs Association had released a statement opposing any reduction in the number of ICE beds. The Sheriffs met with the President in Washington on Monday morning to stress the importance of ICE detentions and border enforcement.
A key to reaching a deal is that the Democrats have dropped a demand that ICE arrests in the interior of the country be capped at just 16,000 a year.
Fox News is reporting that of the 159,000 illegal immigrants detained by ICE last year, 69 percent had a prior criminal record.
North Caroline Congressman Mark Meadows (R) told Fox News that no conservative would vote for the plan.
"Walls save lives," President Trump said at a Trump rally in El Paso, Texas. "We probably have some good news; but who knows?"
It is not known at this time whether the President will support the deal or not.
When asked if the President would sign this deal, Sen. Shelby said, "We think so. We hope so."
Any deal will have to be passed by both Houses of Congress and signed by the President by midnight on Friday to avoid another partial government shutdown. The government shutdown for 35 days from December 21 to January 25 before both sides agreed to open it back up to allow the 800,000 affected government workers to be paid and operations to return to normal while the two side negotiated a more permanent settlement.
This debate is likely not to go away any time soon.
Pres. Trump told the crowd, "Just to let you know, we are building the wall anyway."
Original reporting by Reuters' Richard Cowan and Fox News contributed to this report.)
Print this piece
Bill unlocks the "revolving door" for public employees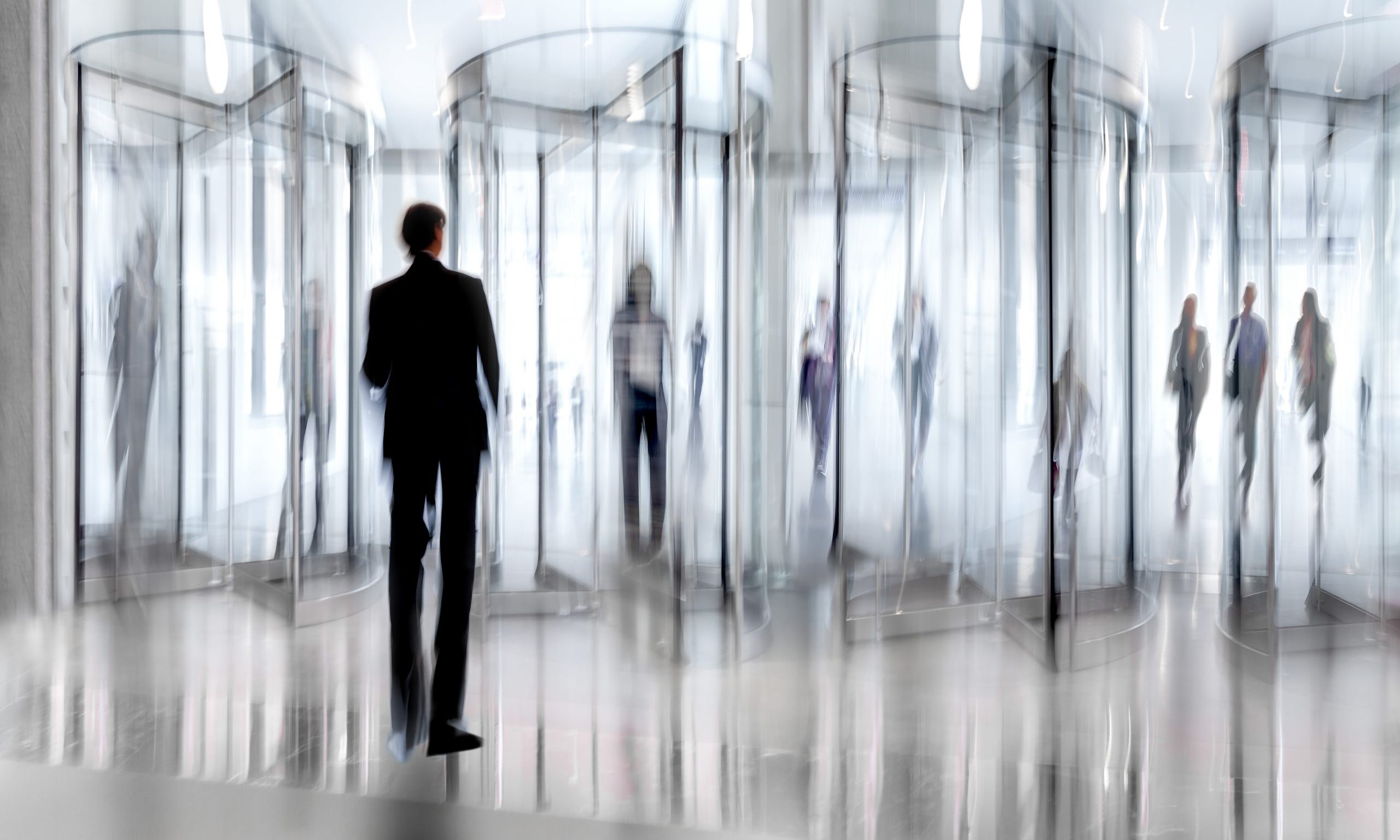 After a brief introduction lasting approximately three minutes, SB177 passed out of the Senate Fiscal Responsibility and Economic Development Committee with a favorable report.
If the legislation sponsored by Sen. Garlan Gudger, R-Cullman, becomes law, it will radically alter the "revolving door" statute permitting any public employee to leave a government job and immediately return as a representative for that entity or another government agency.
Under existing law, former public officials and public employees are prohibited from serving as a lobbyist or otherwise representing clients before the governmental body for which he or she had served or worked for two years after leaving office or employment.
This legislation would open the door for all types of public employees to avoid the current law.
However, Gudger's bill does away with the two-year prohibition on public employees, allowing them to freely serve as agents of their former boss or another government body.
Under state law, a public employee is defined in part as, "Any person employed at the state, county, or municipal level of government or their instrumentalities."
"We see a distinction between public employees who move to other public employment and those who leave for jobs in private industry," said Sonny Brasfield, Executive Director of the Association of County Commissions of Alabama. "The bill leaves in place the strong prohibition against shifting from public employment to private employment, but creates an exception that we feel is appropriate for public employees who want to continue to work in the public sector."
The proposed legislation was presented to the state's attorney general's office for analysis as well as ethics officials.
Gudger, who is vice-chair of the committee, did not explain why the legislation was needed and neither did any of the committee members ask for a reason for the drastic rewrite of the state's ethics law.
Why it was passed out of the Fiscal Responsibility and Economic Development committee rather than ethics or judiciary raises questions as well, as does the fact that there was no discussion.
Republican lawmakers made ethics reform a centerpiece of their efforts to wrestle power from Democrats in 2010. Having succeeded in gaining control of the State House, Republican lawmakers passed what would be called the toughest ethics laws in the nation.
Legislation currently proposed by Rep. Mike Ball, R-Madison, would render the existing State Ethics Act useless as an effective tool to regulate the behavior of public officials and employees.
Opinion | Deception, subtlety and the wholesale destruction of current ethics laws mark proposed rewrite
Since the indictment and conviction of Mike Hubbard—the former Speaker of the House who led the charge to swing the Legislature to Republican control, many of his former colleagues have sought to rewrite the ethics laws championed ten years ago. Gudger, a newcomer to the state Senate, was not a part of the class that passed the 2010 ethics laws.
Hubbard was sentenced to state prison nearly four years ago but currently remains free pending a ruling by the State Supreme Court.
The bill passed out of committee unanimously with both Democrats and Republicans supporting the measure.
Committee members are as follows:
Chair Steve Livingston
Vice-Chair Garlan Gudger
Will Barfoot
Tom Butler
Clyde Chambliss
Vivian Davis Figures
Arthur Orr
Dan Roberts
Malika Sanders-Fortier
Clay Scofield
Cam Ward
Article was updated for clarity.
Print this piece