U.S. Steel will restart construction on new electric arc furnace at Fairfield Works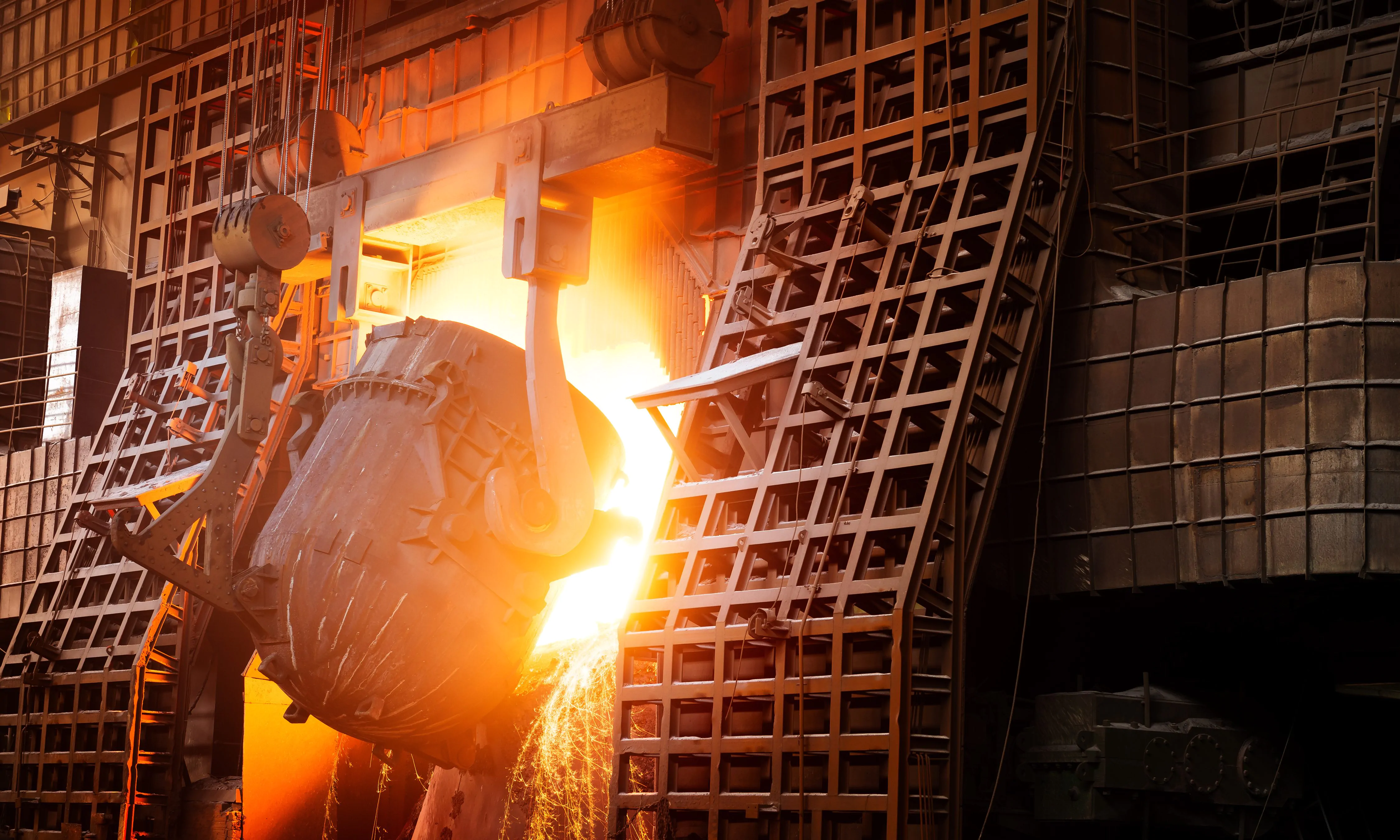 Monday, U.S. Steel announced that it will restart construction of an electric arc furnace steelmaking plant at its Fairfield Works facility in Jefferson County. The new electric arc furnace replaces the aging blast furnace that is already there.
Construction will begin immediately; and the furnace will come online in the second half of 2020. The Alabama Department of Transportation is expected to be finished replacing I-20/59 through the middle of Birmingham by then.
"We are pleased to announce the achievement of the market and performance stage gates required to restart our Tubular Segment EAF," said U.S. Steel President and CEO David B. Burritt. "We are committed to investing in the sustainable steel technology required to be a value-added tubular solutions provider for our customers,"
Congresswoman Terri A. Sewell (D-Selma) applauded the decision to restart the project.
"My top priority in Congress has always been to promote good, high-paying jobs to Alabama's 7th District," Representative Sewell said. "Since U.S. Steel's Fairfield plant downsized in 2015, I have worked closely with U.S. Steel and the Fairfield community to get our steelworkers back to work. As a strong supporter of American-made steel, I am thrilled that U.S. Steel will add 150 full-time jobs at Fairfield Works."
"Manufacturing facilities like Fairfield Works are economic pillars in our community," Rep. Sewell stated.
"While this expansion is a move in the right direction, Congress must do more to create jobs and strengthen manufacturing in states like Alabama. I look forward to continue working with steelworkers and U.S. Steel to promote growth and economic opportunity in Alabama's 7th District and across our state."
U.S. Steel had started the new furnace; but halted the project due to poor conditions in the global steel market and cheap Chinese steel being dumped in the United States. President Donald J. Trump has made a point of helping the domestic steel and aluminum manufacturers. The President has imposed a 25 percent tariff on foreign steel from countries, including China, that he feels are dumping steel in the American market. The decision has been highly unpopular with American automakers who claim that it means that they pay more for steel; but because they pay more for steel, domestic steelmakers have seen booming demand for their product.
U.S. Steel announced the electric arc furnace on March 2015 and a $277 million investment in the plant. On December 21, 2015 U.S. Steel announced that they were halting the project. U.S. Steel announced they were closing much of the Fairfield facility in 2015 and were shutting down the blast furnace.
The company credited Donald Trump's policies on steel for being part of the reason that they were able to restart the electric arc furnace.
The new electric arc furnace will create 150 new full time jobs. Finishing the furnace will cost $215 million.
The Birmingham Business Journal credits economic incentives being offered by the state of Alabama and Jefferson County for helping lure the company into making the investment.
Congresswoman Sewell represents the Seventh Congressional District.
(Original reporting by the Birmingham Business Journal and Market Watch contributed to this report.)
Ainsworth returns to work after testing positive for COVID
Ainsworth's office on Sept. 21 announced he had tested positive earlier that week, having been tested after someone in his Sunday school class tested positive for the disease. 
Alabama Lt. Gov. Will Ainsworth on Wednesday announced that he was returning to work that day and had met public health requirements for quarantining after testing positive for COVID-19 some time last week.
Ainsworth's office on Sept. 21 announced he had tested positive earlier that week, having been tested after someone in his Sunday school class tested positive for the disease. 
"While many have battled with coronavirus, my symptoms never progressed beyond some mild congestion that I usually experience with seasonal allergies," Ainsworth said in a statement. "During the quarantine period, I participated in several Zoom calls, caught up on some office work, spent some quality time with my family, and completed a number of overdue projects on my farm."
Members of Ainsworth's staff who were in close contact with him haven't tested positive for COVID-19 but will remain in quarantine for a full 14-day period as a precaution, according to a press release from Ainsworth's office Wednesday. 
"Ainsworth once again urges all Alabamians to practice personal responsibility, which may include wearing masks, maintaining social distancing whenever possible, and taking other precautions to lessen chances of exposure to COVID-19," the press release states.
Ainsworth still disagrees with Gov. Kay Ivey's statewide mask mandate, he said. According to the release, he considers such orders "a one-size-fits-all governmental overreach that erodes basic freedoms and liberties while removing an individual's right to make their own health-related choices." 
The wearing of cloth or medical masks has been proven to inhibit the spread of COVID-19 and the more people who wear masks, the better. While not perfect, masks limit the spread of respiratory droplets that may contain infectious virus shed from the nose and mouth of the mask wearer.
It is possible — even likely — for symptomatic, pre-symptomatic and mildly symptomatic people to spread the virus. That's why it's important to wear a mask even when you're not sick.
Cloth masks offer only minimal protection from others who are not masked, meaning that masks are not simply a matter of personal safety but safety of others. Masks are also only effective when worn over both the mouth and the nose. [Here's a guide on how to wear masks properly.]
Dr. Deborah Birx, coordinator of the White House's coronavirus task force, told Ivey after she announced the statewide mask order that it was a "brilliant" idea. The order has been credited by Alabama infectious disease experts as having dramatically reduced the number of cases, hospitalizations and deaths in the weeks after the order went into effect. 
Dr. Don Williamson, president of the Alabama Hospital Association, told APR on Tuesday that from personal observation he is seeing more people not wearing masks, or wearing them improperly, and said the state could dramatically reduce the risk of COVID-19 if the public regularly wore masks and wore them properly.
Hospitalizations of COVID-19 patients in Alabama on Monday crossed the 1,000 mark for the first time since Aug. 31 — a sign that Alabama may be headed for another peak in hospitalizations as the state prepares for winter and flu season.