Brooks credits Trump trade policies for U.S. Steel resuming work on furnace in Fairfield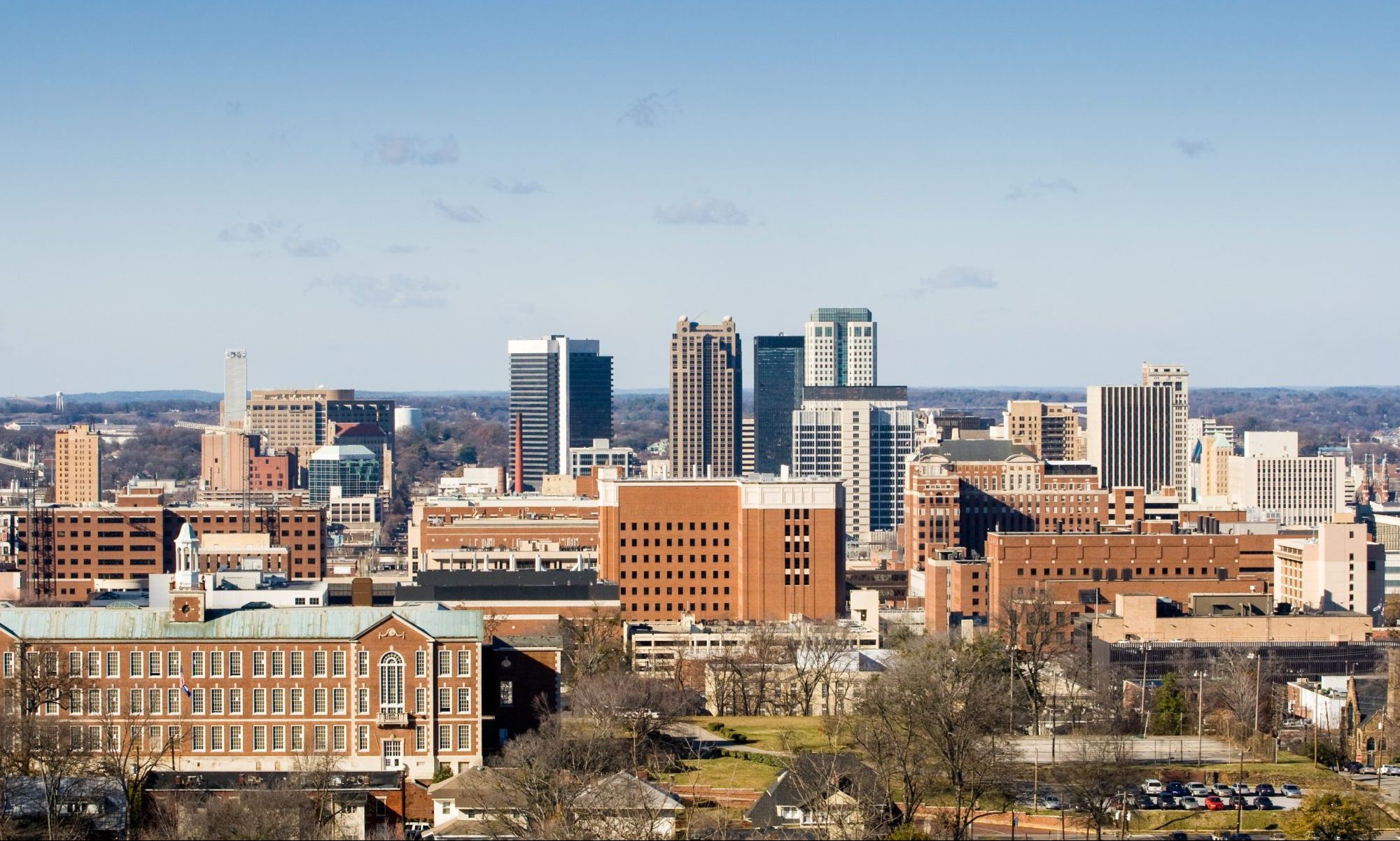 U.S. Steel announced Monday that it was resuming work on the idled electric arc steel furnace at the historic Fairfield Works. Rep. Mo Brooks, R-Huntsville, credited President Donald Trump's trade policies for the announcement that will create 150 steelworker jobs.
"U.S. Steel reopening in Birmingham and adding 150 new jobs is a prime example of America First trade policies at work," Brooks said. "Manufacturing and productive capacity are crucial to our economy and national security, and I'm pleased to see U.S. manufacturing thriving now our country is finally standing up against predatory trade practices."
Former state Rep. Perry Hooper Jr. is the Trump Victory Chair.
"Trump has been resolute on trade from day one," Hooper said. "Gone are the Clinton, Obama deals that gave away American jobs. Under President Trump, trade deals will be fair to American jobs, and the President will not apologize for putting America first. His record on jobs speaks for itself. Record employment for all Americans. Right here in Alabama, President Trump's tough stance with China has enabled the idled U.S. Steel plant in Fairfield to be restarted. American cabinet manufacturing jobs also her in Alabama have been saved from unfair Chinese trade practices. American jobs for American workers is priority one for the Trump Administration."
U.S. Steel has been a major corporate citizen in Jefferson County for over a century. U.S. Steel announced on Monday that it was restarting work on the new electric arc forge at the historic Fairfield Works. The project had been idled late in 2015.
Economic developer and Alabama historian Nicole Jones told the Alabama Political Reporter, "Recall that in the Panic of 1907, US Steel purchased The Tennessee Coal, Iron, and Railroad Company (TCI) in Birmingham, which helped bring financial stability to the city. Steel helped build Birmingham. In many ways, it helped save what many still refer to as 'The Steel City' during an uncertain time in history."
Jones added, "Fast forward to 2019 – after years of poor economic and foreign policies that stripped our country of its wealth – the United States economy is healthy once again. American companies are re-investing in America and the American worker. President Trump and his administration's policies have re-ignited manufacturing, literally and metaphorically. As a result, US Steel will spend approximately $215 million on upgrades to the no-longer-idled manufacturing facility in Fairfield, Alabama and will create approximately 150 jobs."
On Feb. 4, the company also announced that it will restart the No. 1 Electric-Weld Pipe Mill at Lone Star Tubular Operations in Lone Star, Texas. The No. 1 Mill was permanently idled in 2016 due to challenging market conditions for tubular products created by fluctuating oil prices, reduced rig counts and high levels of unfairly traded imports, the company said.
"We are encouraged by an improvement in market conditions and an increased customer demand for tubular products that are mined, melted and made in America," said President and CEO David B. Burritt.
U. S. Steel anticipates hiring 140 new employees at the Texas plant and 150 fulltime employees at the Fairfield plant.
On Feb. 1, the company said on Twitter: "We are encouraged by the #BuyAmerican executive action and the positive impact it will have. U. S. Steel is proud to produce steel from start to finish in our facilities across America. We appreciate the Administration's continued commitment to economic and national security."
Print this piece
Alabama may need 2,500 more ventilators. It's having to compete to get them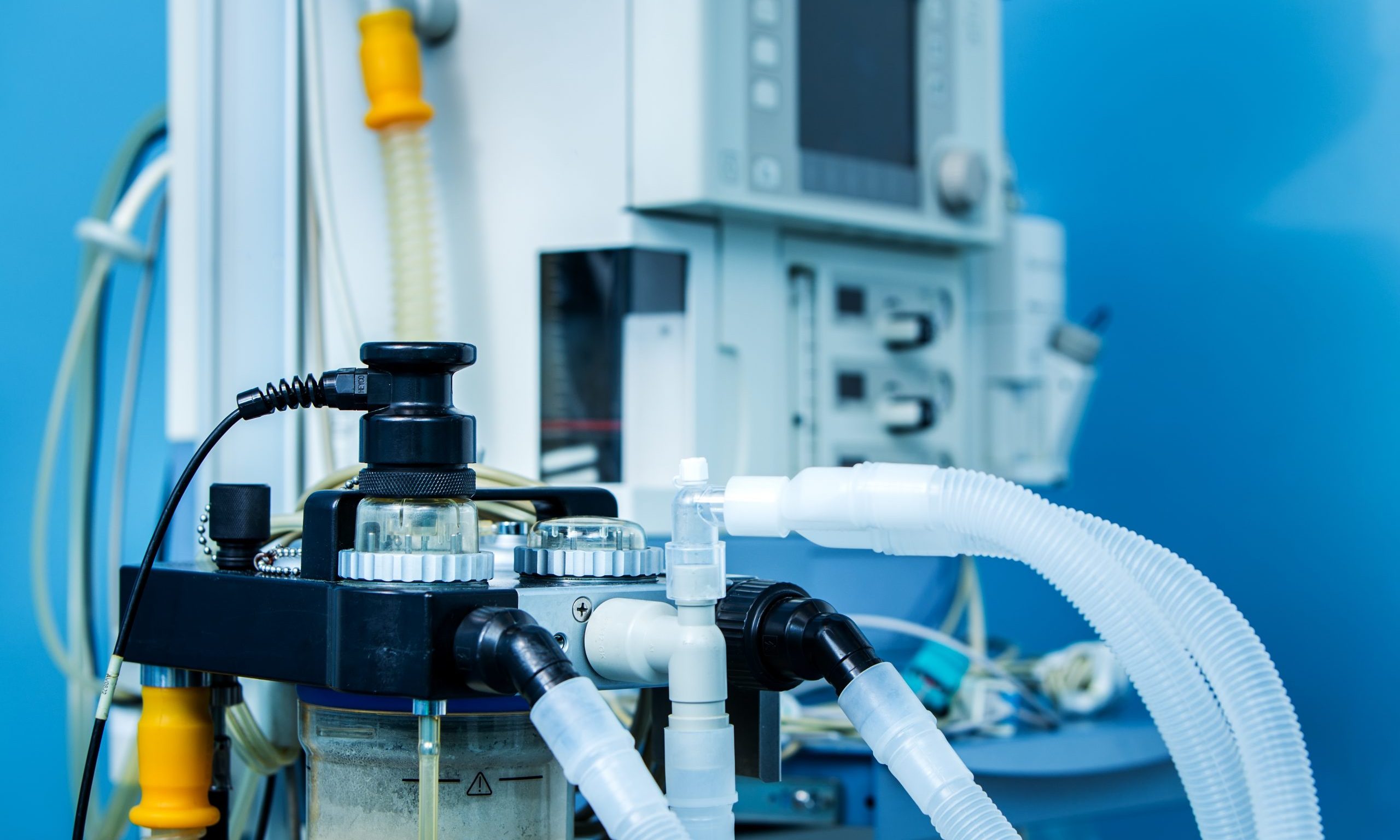 Alabama may need 2,000 more ventilators than it has, and it's being forced to compete with other states to get them on the private market.
State Health Officer Dr. Scott Harris said Friday that the Alabama Department of Public Health is attempting to source its own ventilators as a number of hospitals in the state are already struggling and asking for more.
The state requested 500 ventilators from the federal government through the Department of Health and Human Services and the national strategic stockpile. It asked for 200 of them to be delivered urgently.
"HHS has indicated that they're not going to fulfill that anytime soon because they're still taking care of places like New York City," Harris said in an interview with APR.
When Alabama nears an expected surge — say 72 hours before hospitals are expected to be overwhelmed with patients requiring life support — they may be able to make the extra ventilators available.
So Alabama, like a number of states, is being forced to try to source ventilators on its own through the private market, where hundreds of hospitals, all the other states and other countries are trying to do the same.
Harris said he signed a purchase order Thursday for 250 more ventilators.
"We're waiting to see, and then there are others that we're waiting to hear from," Harris told APR. "We're doing our best to try to source these in any way that we can."
"We're attempting to source those ourselves, but as you know, all the states are looking to source their own and in some measure competing with each other," he said a press conference Friday evening when Gov. Kay Ivey announced a shelter in place order.
Alabama Sen. Doug Jones said Thursday that Alabama will likely make additional requests, but there are only 10,000 ventilators in the national stockpile and in the U.S. Department of Defense surplus. And with every other state in the country also requesting these supplies, the federal government has said that states should not rely on the national stockpile to bolster their ventilator capacity.
By Friday, nearly 1,500 people were confirmed positive with the virus. At least 38 have died. Dire models from the Institute for Health Metrics and Evaluation at the University of Washington — models that influenced the state's decision to issue a stay-at-home order — project that by mid-April, Alabama could have a massive shortage of ventilators and hospital beds.
"The timeline I think makes sense and the time when we're expected to have a surge is the part that was most useful to us," Harris said. "We've been trying very hard to get an order in place with regards to this surge that we expect to happen."
The model estimates that Alabama could have a shortage of 20,000 hospital beds, 3,900 intensive care beds and more than 2,000 ventilators.
At least 3,500 ventilators would be needed at the peak of the COVID-19 outbreak in mid-April, according to the IHME model. Last month, Alabama Hospital Association President Donald Williamson said the state has a surge capacity of about 800.
The same model projects that about 5,500 people could die from COVID-19 in Alabama by August. However, the model is live and is regularly adjusted. Earlier this week, it suggested that 7,000 people could die by August.
Harris said the state, over the past couple of weeks, has added a few hundred additional ventilators to its capacity by converting anesthesia machines and veterinary ventilators for use on those infected with the coronavirus.
"Yet, even with adding all of those ventilators, going up by a few hundred units, which means to tell you that we're still using around the same percent of all of our ventilators even though the number [of ventilators] is going up," Harris said. "So we know that there are more patients on ventilators."
The state health officer said some hospitals in the state are already struggling but others are cooperating to share resources.
"They are really working hard to make sure that they have what they need, and we're trying very hard, along with the governor's office, to make sure that Alabama has enough inventory," Harris said.
Print this piece