Brooks credits Trump trade policies for U.S. Steel resuming work on furnace in Fairfield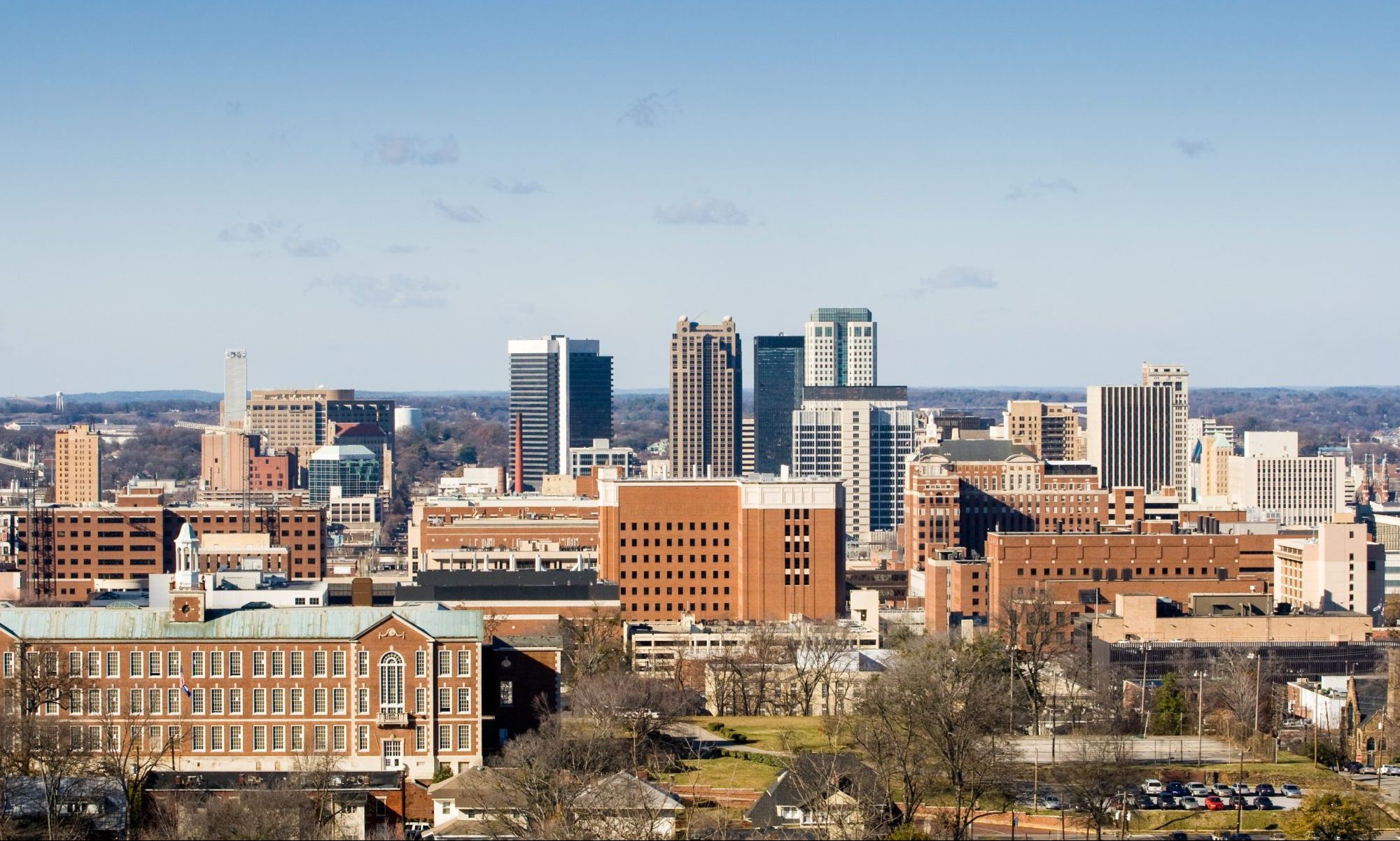 U.S. Steel announced Monday that it was resuming work on the idled electric arc steel furnace at the historic Fairfield Works. Rep. Mo Brooks, R-Huntsville, credited President Donald Trump's trade policies for the announcement that will create 150 steelworker jobs.
"U.S. Steel reopening in Birmingham and adding 150 new jobs is a prime example of America First trade policies at work," Brooks said. "Manufacturing and productive capacity are crucial to our economy and national security, and I'm pleased to see U.S. manufacturing thriving now our country is finally standing up against predatory trade practices."
Former state Rep. Perry Hooper Jr. is the Trump Victory Chair.
"Trump has been resolute on trade from day one," Hooper said. "Gone are the Clinton, Obama deals that gave away American jobs. Under President Trump, trade deals will be fair to American jobs, and the President will not apologize for putting America first. His record on jobs speaks for itself. Record employment for all Americans. Right here in Alabama, President Trump's tough stance with China has enabled the idled U.S. Steel plant in Fairfield to be restarted. American cabinet manufacturing jobs also her in Alabama have been saved from unfair Chinese trade practices. American jobs for American workers is priority one for the Trump Administration."
U.S. Steel has been a major corporate citizen in Jefferson County for over a century. U.S. Steel announced on Monday that it was restarting work on the new electric arc forge at the historic Fairfield Works. The project had been idled late in 2015.
Economic developer and Alabama historian Nicole Jones told the Alabama Political Reporter, "Recall that in the Panic of 1907, US Steel purchased The Tennessee Coal, Iron, and Railroad Company (TCI) in Birmingham, which helped bring financial stability to the city. Steel helped build Birmingham. In many ways, it helped save what many still refer to as 'The Steel City' during an uncertain time in history."
Jones added, "Fast forward to 2019 – after years of poor economic and foreign policies that stripped our country of its wealth – the United States economy is healthy once again. American companies are re-investing in America and the American worker. President Trump and his administration's policies have re-ignited manufacturing, literally and metaphorically. As a result, US Steel will spend approximately $215 million on upgrades to the no-longer-idled manufacturing facility in Fairfield, Alabama and will create approximately 150 jobs."
On Feb. 4, the company also announced that it will restart the No. 1 Electric-Weld Pipe Mill at Lone Star Tubular Operations in Lone Star, Texas. The No. 1 Mill was permanently idled in 2016 due to challenging market conditions for tubular products created by fluctuating oil prices, reduced rig counts and high levels of unfairly traded imports, the company said.
"We are encouraged by an improvement in market conditions and an increased customer demand for tubular products that are mined, melted and made in America," said President and CEO David B. Burritt.
U. S. Steel anticipates hiring 140 new employees at the Texas plant and 150 fulltime employees at the Fairfield plant.
On Feb. 1, the company said on Twitter: "We are encouraged by the #BuyAmerican executive action and the positive impact it will have. U. S. Steel is proud to produce steel from start to finish in our facilities across America. We appreciate the Administration's continued commitment to economic and national security."
Governor announces $200 million "Revive Plus" small business grant program
Revive Plus is the second wave of funding for organizations with 50 or fewer employees and will award grants of up to $20,000 for expenses.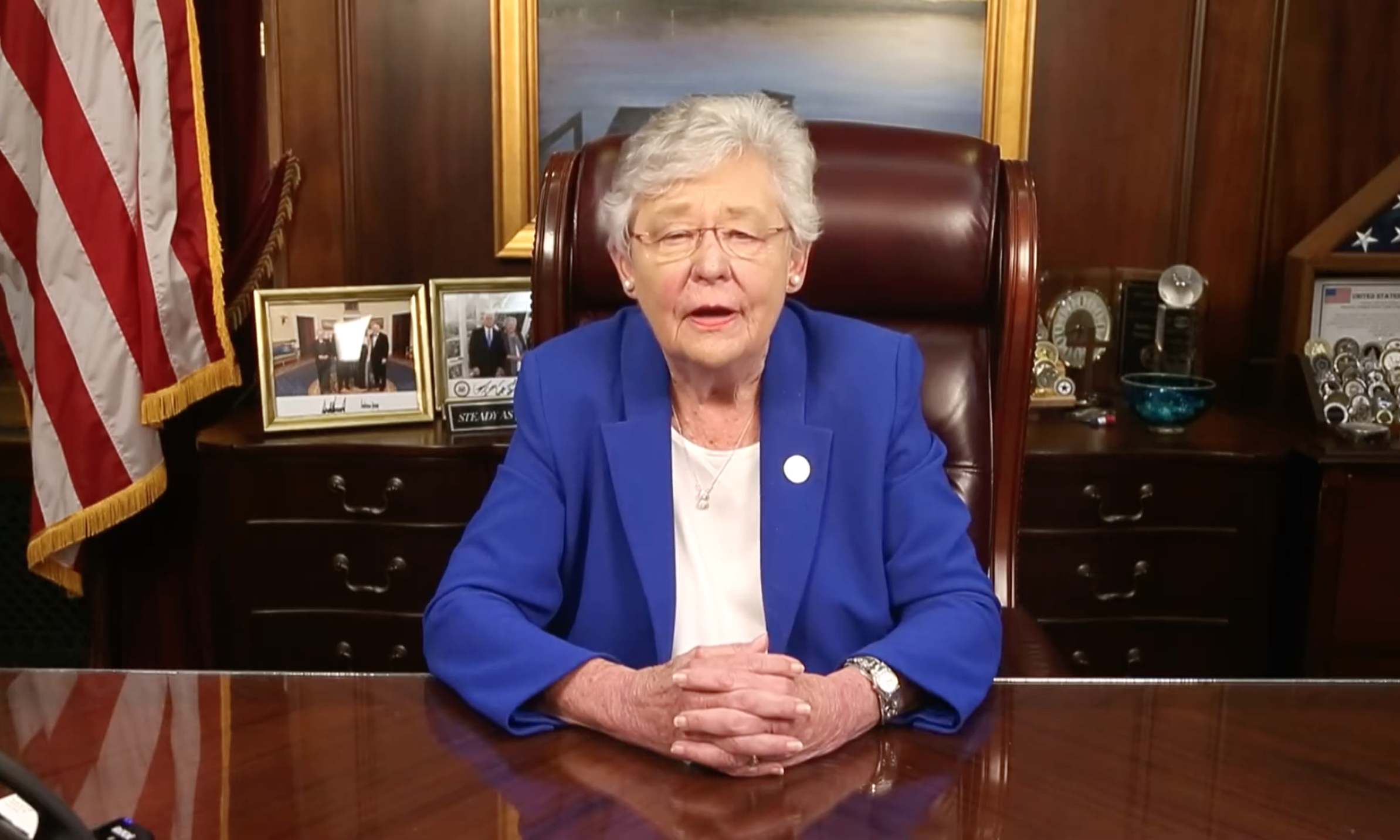 Gov. Kay Ivey on Wednesday announced Revive Plus, a $200 million grant program to support small businesses, non-profits and faith-based organizations in Alabama that have been impacted by COVID-19. Revive Plus is the second wave of funding for these organizations with 50 or fewer employees and will award grants of up to $20,000 for expenses they have incurred due to operational interruptions caused by the pandemic and related business closures.
"As the state has rolled out over $1 billion of the CARES Act monies to the individuals and businesses affected by COVID-19, it became evident the group most overwhelmingly hurt during the pandemic were the small 'mom and pop' shops," Ivey said. "A second round of assistance through Revive Plus will ensure that the small business owners who have borne the brunt of the downed economy can be made as whole as possible. As we head into the holiday season, my hope is that this will be welcome news for our businesses and help ease their burdens from what has been a very hard year."
Entities may receive up to $20,000 to reimburse qualifying expenses if they have not received federal assistance for the corresponding item they are claiming with the state of Alabama. The Revive Plus grant is in addition to any state of Alabama Coronavirus Relief Fund grant previously received, including the Revive Alabama Small Business, Non-Profit, Faith-Based, and Health Care Provider grants. There is no set cap on the number of entities that may be awarded a Revive Plus Grant. Grants will be awarded to qualifying applicants on a first-come, first-served basis until the funds are exhausted.
"The Revive Plus program is much needed in our small business economy," said Senate General Fund Chairman Greg Albritton, R-Atmore. "I commend Governor Ivey for taking this action, recapturing unspent dollars and using a proven program to bring economic relief to our small business owners."
Alabama received approximately $1.9 billion of CARES Act funding to respond to and mitigate the coronavirus pandemic. Alabama Act 2020-199 initially designated up to $300 million of the Coronavirus Relief Fund for individuals, businesses, non-profit and faith-based organizations directly impacted by the coronavirus pandemic. After the initial $100 million for small business that was reimbursed starting in July 2020, legislative leadership approved a second round of $200 million from allocations made to reimburse state government and from other grant programs that have ended with the full allocation unspent.
"This second round of funding for Alabama entities will provide much needed resources for our state's economy," said Senate Minority Leader Bobby Singleton, D-Greensboro. "I appreciate the governor and the Finance Department's work to ensure we utilize these funds to the benefit of our citizens."
Entities may access grant information and the grant application through the Coronavirus Relief Fund website. The application period for the Revive Plus Grant Program will open at noon, Nov. 23, 2020 and run through noon, Dec. 4, 2020.
"This is welcome news for small businesses, non-profits and faith-based organizations that are continuing to feel the adverse effects of the Covid-19 virus," said House General Fund Chairman Steve Clouse, R-Ozark. "Time is of the essence and I urge all qualified entities to apply as soon as possible beginning Monday, November 23rd."
A coalition of the Business Council of Alabama, the National Federation of Independent Business of Alabama (NFIB Alabama) and the Alabama Restaurant Association worked closely with the governor's office to revisit the grant program after the initial round of Revive Alabama reached the $100 million cap.
"Businesses throughout the state are working diligently to keep their employees and customers safe, all while ensuring commerce throughout Alabama continues to move," said Business Council of Alabama President and CEO Katie Britt. "Revive Plus will be essential in giving Alabama businesses access to the necessary and needed funding to keep their doors open and keep hard working Alabamians employed. Our broad coalition of businesses, associations and chambers commend Governor Ivey and her administration for putting these critical funds into the hands of businesses who need it most."
Qualifying entities must have been in business March 1, 2020, are currently in business and have a valid W-9 to apply for a Revive Plus Grant.