Brooks credits Trump trade policies for U.S. Steel resuming work on furnace in Fairfield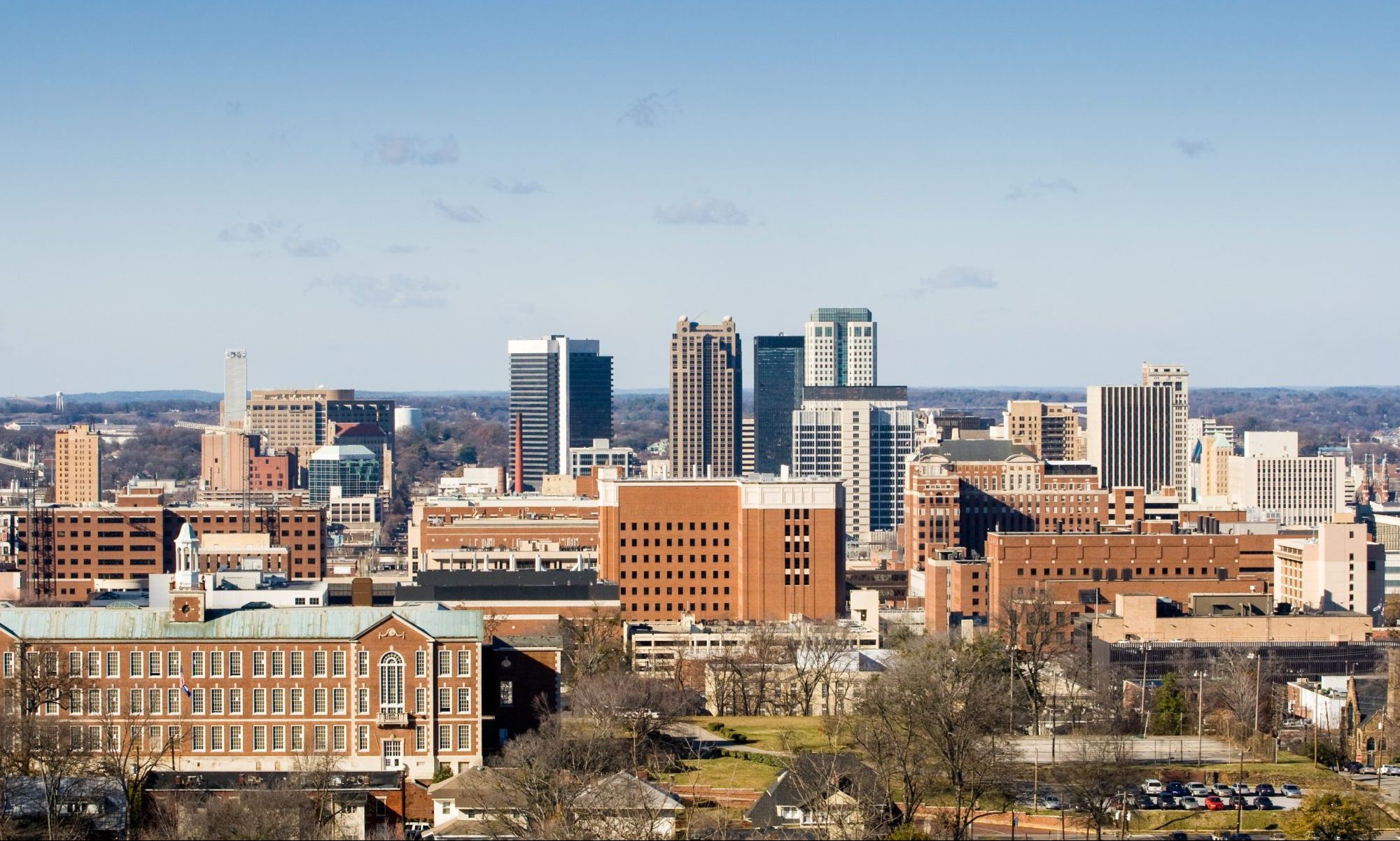 U.S. Steel announced Monday that it was resuming work on the idled electric arc steel furnace at the historic Fairfield Works. Rep. Mo Brooks, R-Huntsville, credited President Donald Trump's trade policies for the announcement that will create 150 steelworker jobs.
"U.S. Steel reopening in Birmingham and adding 150 new jobs is a prime example of America First trade policies at work," Brooks said. "Manufacturing and productive capacity are crucial to our economy and national security, and I'm pleased to see U.S. manufacturing thriving now our country is finally standing up against predatory trade practices."
Former state Rep. Perry Hooper Jr. is the Trump Victory Chair.
"Trump has been resolute on trade from day one," Hooper said. "Gone are the Clinton, Obama deals that gave away American jobs. Under President Trump, trade deals will be fair to American jobs, and the President will not apologize for putting America first. His record on jobs speaks for itself. Record employment for all Americans. Right here in Alabama, President Trump's tough stance with China has enabled the idled U.S. Steel plant in Fairfield to be restarted. American cabinet manufacturing jobs also her in Alabama have been saved from unfair Chinese trade practices. American jobs for American workers is priority one for the Trump Administration."
U.S. Steel has been a major corporate citizen in Jefferson County for over a century. U.S. Steel announced on Monday that it was restarting work on the new electric arc forge at the historic Fairfield Works. The project had been idled late in 2015.
Economic developer and Alabama historian Nicole Jones told the Alabama Political Reporter, "Recall that in the Panic of 1907, US Steel purchased The Tennessee Coal, Iron, and Railroad Company (TCI) in Birmingham, which helped bring financial stability to the city. Steel helped build Birmingham. In many ways, it helped save what many still refer to as 'The Steel City' during an uncertain time in history."
Jones added, "Fast forward to 2019 – after years of poor economic and foreign policies that stripped our country of its wealth – the United States economy is healthy once again. American companies are re-investing in America and the American worker. President Trump and his administration's policies have re-ignited manufacturing, literally and metaphorically. As a result, US Steel will spend approximately $215 million on upgrades to the no-longer-idled manufacturing facility in Fairfield, Alabama and will create approximately 150 jobs."
On Feb. 4, the company also announced that it will restart the No. 1 Electric-Weld Pipe Mill at Lone Star Tubular Operations in Lone Star, Texas. The No. 1 Mill was permanently idled in 2016 due to challenging market conditions for tubular products created by fluctuating oil prices, reduced rig counts and high levels of unfairly traded imports, the company said.
"We are encouraged by an improvement in market conditions and an increased customer demand for tubular products that are mined, melted and made in America," said President and CEO David B. Burritt.
U. S. Steel anticipates hiring 140 new employees at the Texas plant and 150 fulltime employees at the Fairfield plant.
On Feb. 1, the company said on Twitter: "We are encouraged by the #BuyAmerican executive action and the positive impact it will have. U. S. Steel is proud to produce steel from start to finish in our facilities across America. We appreciate the Administration's continued commitment to economic and national security."
Secretaries of State share joint statement on importance of USMCA launch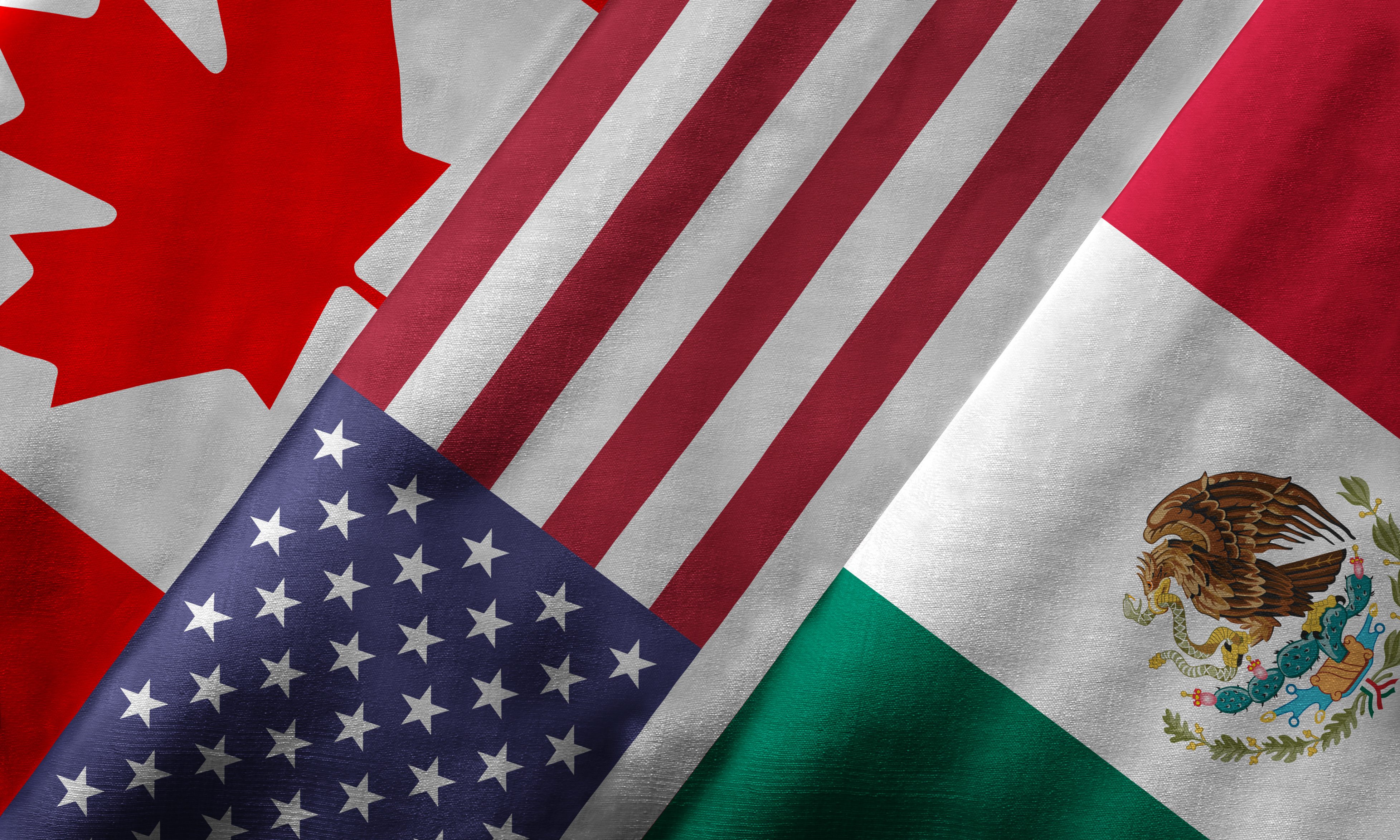 Following the completion of the necessary measures to comply with commitments under the United States-Mexico-Canada Agreement (USMCA), the Agreement officially enters into force today, July 1, 2020.
As Secretaries of State who oversee the business filings process in the respective states of Alabama, Iowa, Kentucky, Louisiana, Mississippi, Missouri, Nebraska, Ohio, Texas, and Wyoming, Secretaries John H. Merrill (Alabama), Paul D. Pate (Iowa), Michael G. Adams (Kentucky), Kyle Ardoin (Louisiana), Michael Watson (Mississippi), John R. Ashcroft (Missouri), Bob Evnen (Nebraska), Frank LaRose (Ohio), Ruth Hughs (Texas), and Edward A. Buchanan (Wyoming) recognize and appreciate firsthand the positive impact the USMCA will have on entrepreneurs across the country.
"Alabama's international engagement fuels job growth and increases exports. The success of Alabama businesses depends on the participation and competitiveness of our global counterparts. Alabama totaled $6.6 billion in exports to Canada and Mexico in 2018, supporting families and businesses across the state" noted Alabama Secretary of State John H. Merrill. "I was delighted to join President Donald J. Trump in January of this year as he signed this mutually beneficial agreement, and I look forward to its future success."
"The USMCA is a great opportunity for Iowa's farmers, businesses and families. The launch of this agreement comes at a vital time for our country and will provide a much needed boost to our economy. Canada and Mexico bought $6.5 billion worth of goods from Iowa in 2018 and this deal ensures our partnerships with these neighbors will continue," stated Iowa Secretary of State Paul Pate.
"The USMCA entering into force is a great deal and a win for American and Louisiana workers. The USMCA will help support and grow our economy, boost small businesses, help our farmers, manufacturers, and workers, and ensure more Louisiana-made products can be sent internationally. Trade is important to Louisiana's economy and this deal will help boost both," stated Louisiana Secretary of State Kyle Ardoin.
"During a time when the future of our economy seems nebulous, the USCMA creates a portal for modern opportunities and prosperous partnerships," said Mississippi Secretary of State Michael Watson. "The enhanced agreement will undoubtedly revive businesses and help boost innovation in our state. I applaud President Trump's leadership and dedication to ensuring a fair playing field for Mississippi farmers, ranchers, and entrepreneurs."
"Missouri is grateful for this historic agreement, which will help Missouri agriculture and businesses grow with more jobs and increasing exports.  As our economy recovers, getting businesses and people back to work, this will help ensure success for large and small businesses who compete and form partnerships with our neighbors.  We stand ready to assist our entrepreneurs and businesses," replied Missouri Secretary of State John R. Ashcroft.
Nebraska Secretary of State Bob Evnen noted, "The USMCA provides expanded opportunities for Nebraska's livestock industry, and our ag commodity and specialty crop producers. The USMCA builds on the successes and corrects the problems of NAFTA, and gives us expanded opportunities for Nebraska's ag trade with our friends in Mexico and Canada. This excellent agreement now serves as a template for other international free trade agreements, so we have cause for optimism on many fronts."
"Today is a day Ohio's farmers and entrepreneurs have been waiting for," said Ohio Secretary of State Frank LaRose. "As our nation's economy continues to recover, the USMCA is a much needed boost as they compete on the global stage. Thanks to the leadership of President Trump, Senator Portman and bipartisan leaders from across our nation, Ohio is poised for our next giant leap, and my office looks forward to helping make it happen."
"Last year alone, trade between Texas and its two largest trade partners—Mexico and Canada—totaled more than $200 billion. This exchange supports the more than 950,000 Texas jobs that are tied directly to trade with Mexico and Canada," said Texas Secretary of State Ruth Hughs. "The implementation of the USMCA provides tremendous benefit to all parties involved in the trade deal and will help to ensure years of mutual economic benefit and prosperity for all. We look forward to further strengthening our relationship with our trade partners as we enter a new era of innovation and success."
"The USMCA trade deal has high standards and rebalances North American trade to provide a stronger market for Wyoming's and our Nation's goods. This is a great day for our country, as businesses will better be able to participate in cross-border trade. USMCA ensures fair business practices by our neighbors and now the advantage will be back in the hands of the American worker," stated Wyoming Secretary of State Edward Buchanan.
This historic trade agreement will result in freer markets, fairer trade, and strong economic growth across North America, creating new opportunities for American workers, farmers, ranchers, and business owners.