Coastal Alabama Partnership holds Legislative Sendoff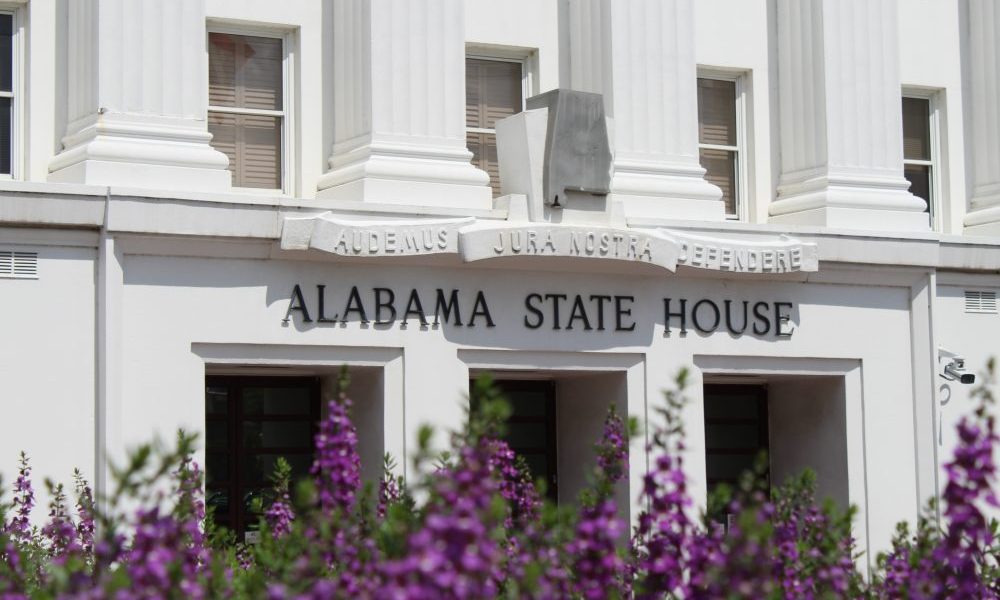 The Coastal Alabama Partnership hosted the fifth Annual Meeting and Legislative Send-Off Friday, Feb. 1 at the Daphne Civic Center in Baldwin County.
Attendees included State Sen. Chris Elliot, State Rep. Chip Brown, State Rep. Matt Simpson, State Rep. Alan Baker, Daphne Mayor Dane Haygood, Economic Developer Nicole Jones, Donna Baker of Baldwin EMC, representatives from the City of Mobile, and many other noted members of the public and private sectors.
Economic developer Nicole Jones shared, "The Coastal Alabama Partnership leverages the strength of both Mobile and Baldwin Counties to improve the quality of life for all of Coastal Alabama. The unified approach helps share the message that both Baldwin County and Mobile County are economic powerhouses within the state of Alabama that provide benefits, especially through the Port of Mobile, that affect all of our 67 counties." Nicole Jones continued, "Infrastructure affects current and future jobs and commerce. Companies rely on adequate roads and bridges to transport goods from one place to another. During the site selection process, infrastructure consistently makes it in the top tier of needs, which is important to note if Alabama is going to continue to attract partners like Airbus and Austal. Because of this, the Coastal Alabama Partnership hopes that the State of Alabama will address the infrastructure crisis we face in the upcoming legislative session."
The Coastal Alabama Partnership has identified several areas of focus for their Legislative Agenda.
Areas of focus include insurance, Infrastructure & Transportation, Seafood, Environment, and Economic Development.
Coastal Alabama Partnership's mission is to enable and unify business and political leadership in their pursuits of improving our quality of life by collaborating on improving infrastructure, education, and governmental services.
Coastal Alabama Partnership's vision is for Coastal Alabama to become a globally competitive destination recognized around the world as THE place to work, live, and play, because of the unique quality of life found in our region. Baldwin County is one of the fastest growing counties in Alabama.
Transportation is a big issue for the group. Building the I-10 a bridge over the Mobile River, traffic along I-10 and the need to improved infrastructure to support the growing economy. There are also plans to dredge the shipping channel so the Port of Mobile can handle the big new super container ships. Right now, Savanah is the closest port that can handle those biggest ships that are crossing through the Panama Canal. The existing shipping channel needs to be deepened and widened to accommodate that traffic,
The partnership announced that they are finally seeing traction with the Mobile River Bridge & Bayway Project, yet still have several hurdles to overcome.
In a recent TRIP Report for Alabama (2016), 50 highway projects were identified that are needed in order to support Alabama's economic growth. TRIP, a national transportation research group, listed the Mobile I-10 corridor as the 2nd most critical project to economic growth in the state of Alabama.
"The amount of commerce that travels through our region is massive. Mobile is a key point along the Jacksonville – New Orleans – Texas corridor. If we do not solve this traffic jam soon, companies will find other routes," says Wiley Blankenship, CEO of Coastal Alabama Partnership.
The pending expansion of the channel in Mobile Bay, means that the Port will see increased traffic. In a letter to the Corp of Engineers, Alabama's congressional delegation expressed full support of the proposed expansion plan. Improvements are also needed in the road infrastructure to handle that increased freight whn those ships are loaded and unloaded.
The group has expressed support for raising the Alabama gas tax. Both Gov. Kay Ivey and Speaker of the House Mac McCutcheon, R-Monrovia, have said that raising fuel taxes to pay for infrastructure is their top legislative priorities. Senate President Pro Tempore Del Marsh, R-Anniston, recently told the Mid Alabama Republican Club that state Rep. Bill Poole, R-Tuscaloosa, will introduce the legislation to raise fuel taxes.
State Sen. Jim McClendon, R-Springville, told the St. Clair County Farmers Federation that the state fuel tax increase will be 12 cents a gallon with 8 cents of that (approximately $240 million per year) going to the Alabama Department of Transportation. Three cents per gallon (an estimated $90 million a year) will be divided among the 67 counties in Alabama. One cent per gallon (approximately $30 million per year) will somehow be divided among the 169 cities and 291 towns in Alabama. State Rep. Craig Lipscomb, R-Gadsden, told the farmers that the improvements for the Port of Mobile will be part of that package.
The $360 million a year in additional dollars for roads and bridges will allow the state to go to the U.S. Department of Transportation and pull down as much as $1.44 billion a year in federal dollars.
President Donald Trump has asked Congress for a massive infrastructure bill. The Republican-controlled House of Representatives had balked at giving the President an infrastructure bill because it will greatly increase the budget deficit, which has ballooned to $871 billion due to increased spending on defense, the failure to repeal Obamacare, Congresses refusal to address entitlement reform, and the 2011 Republican tax cut which was not offset by spending cuts. It remains to be seen if the now Democratic controlled House of Representatives are more likely to pass Trump's infrastructure request making hundreds of $billion in new USDOT dollars available to the states for infrastructure projects. Pres. Trump has requested that broadband expansion be part of that infrastructure bill.
When Robert Bentley was governor he used future gas tax dollars to issue a $1 billion bond issue for road and highway spending. If there is a federal infrastructure bill, the legislature could use the $360 million a year in future gas tax dollars to issue $3 billion plus in bonds to pull down $12 billion in federal dollars. The Senate passed such a bond plan in 2017, but the House never passed the gas tax bill to implement that ambitious plan.
The Alabama Political Reporter has not seen the gas tax bill and is not privy to whether or not there will be a bond issue. Some have suggested that the gas tax that actually passes the House will ultimately be smaller than the 12 cents per gallon increase being discussed now. Currently, the state of Alabama collects $18 cents a gallon and last increased that in 1992 when a five cent a gallon increase was passed.
The 2019 legislative session begins on March 5.
Alabama Legislative Black Caucus holds meetings on racism in wake of George Floyd death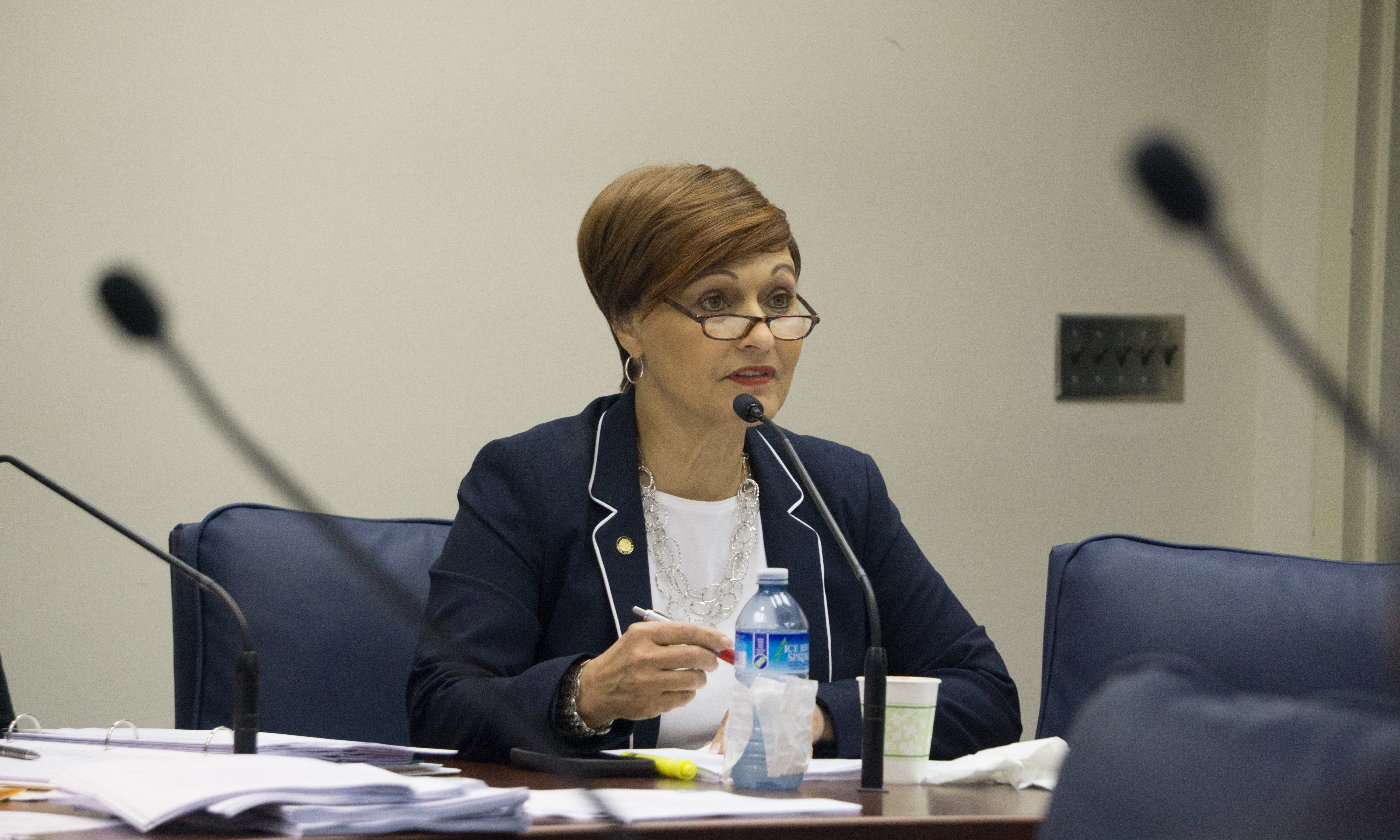 Members of the Alabama Legislative Black Caucus in recent months have been meeting with Gov. Kay Ivey, state law enforcement officials and others to voice their concern over systemic racism in Alabama, the group said in a statement Friday. 
Alabama Legislative Black Caucus members in June met with Ivey, and in follow-up meetings with other state officials and leaders of higher education, members discussed what they believe needs changing to battle racism in Alabama, according to the press release. 
"We are very appreciative of Governor Ivey and all of the officials with whom we have met thus far," said State Sen. Vivian Figures, D-Mobile, chairwoman of the ALBC, in a statement. "Our dialogues have been very substantive and productive as the Caucus presented our concerns and recommendations. Our goal is to get to the root of and eradicate racism and anything that communicates hatred, bigotry or divisiveness within the State of Alabama. The tragic and senseless death of George Floyd caused us all to take a closer look at the systemic racism at work here in Alabama."
ALBC members met with officials from Alabama Law Enforcement Agency, the Alabama Sheriffs Association, the Alabama Association of Police Chiefs and Katie Britt, president and CEO of the Business Council of Alabama along with BCA's Executive Leadership Committee.
Members also met with The University of Alabama System Chancellor Finis St. John, and Jay Gogue, president of Auburn University. 
In the statement, ALBC members applauded the University of Alabama's Board of Trustees for voting unanimously to rename Nott Hall — named for Josiah Nott, a doctor who believed in white superiority — Honors Hall. 
"The University of Alabama had already started this endeavor before our meeting with them this past Tuesday," said State Rep. A.J. McCampbell, D-Gallion, vice chairman of ALBC, in a statement. "That was a great first step and strong leadership was shown. We are looking forward to the other institutions of higher learning in Alabama to do the same as well. The Caucus also hopes that all members of the Alabama Legislature have been inspired to adopt and make meaningful changes in legislation that governs our state."
Figures said the group of elected senators and representatives are holding these talks, with plans for others, "so that people will stop focusing on Alabama's sordid past, and instead see a beautiful Alabama present, and the makings of a bright future for all Alabamians." 
"During each of these meetings, our members have had the opportunity to voice what we feel the necessary changes should be. I just hope this openness to positive change continues throughout the upcoming 2021 Alabama Legislative Session," said State Senate Minority Leader Bobby Singleton, D-Greensboro, in a statement.