Opinion | The secret to avoiding lobbying laws in Alabama
Attention, lobbyists: Stop registering as lobbyists.
Look, I know you guys don't need more money — and Lord knows you don't need any additional breaks from the people who are supposed to be policing you — but I'm here with a little piece of advice that could provide you with more of both, money and breaks.
Why would I do this? Because if people are going to rig the system, as they obviously have, I want it to blow up in their faces. I want the consequences of what they've done to be so obvious and blatant that not even the most dense among us could miss it.
And so, here I am with this piece of advice: Stop registering as lobbyists.
Because what you're doing isn't lobbying.
Nope, what you're doing is "consulting."
Or "economic development."
Or "lawyering."
But definitely not in any way lobbying.
Don't take my word on this, though. Take the word of the Alabama Attorney General's Office and the Alabama Legislature, which last year carved out an awesomely broad exception for "economic development professionals."
Lawmakers who were against this exception were fairly blunt about what was happening. Rep. Chris England said the difference between "economic developer" and "lobbyist" didn't exist, but everyone was pretending that a difference existed "because money is involved." Former Sen. Dick Brewbaker warned that law enforcement would be backing a truck up to the State House in the coming years to arrest people.
But don't let that worry you.
HB317, as that economic development exception was known, passed easily, and Gov. Kay Ivey high-stepped it on through her office and into law, meaning most of you boys aren't lobbying anymore. You're part time economic developin'.
And if you're not doing that, well, let me introduce you to Option No. 2: Consultant.
Earlier this year, APR's Bill Britt caught the Alabama Real Estate Commission once again attempting to circumvent the law against state entities hiring lobbyists with taxpayer dollars. Britt had previously busted AREC in 2017, when it was forking over $450,000 to a lobbyist illegally.
But not so fast, Mr. Britt.
Because the AREC got crafty on its proposed contract for this lobbyist: Instead of hiring a lobbyist, AREC was hiring a "consultant."
Yeah, sure, the people they hired are registered lobbyists, but you're not focusing on the right part. Those lobbyist won't be lobbying. They'll be consulting. Or something.
To make sure all was on the up and up, a state lawmaker asked the governor's office if such a hire was legal. An important question considering the governor had, just a year ago, made a big to-do about no one in her executive cabinet hiring lobbyists.
The question was answered by Gov. Kay Ivey's chief legal counsel, Bryan Taylor — the same man who once conjured out of thin air a reason for a properly passed constitutional amendment to be illegal.
You'll never guess what happened.
Once again, out of thin air, Taylor found an exception for the aforementioned lobbyist to be hired to do lobbying: Call it anything other than lobbying.  
Consulting.
Or lawyering.
Or legislation management.
Anything at all. Just don't use the word lobbying, and you're golden.  
According to Taylor, who put this opinion on paper in the form of a letter to a lawmaker, it's a "First Amendment" issue.
For real.
In Taylor's opinion, you can't stop people from having conversations — not in America. Even if one of them is being paid, let's say, $84,000 to have conversations.
This is so stupid it hurts.
Look, we get it. Life has been tough on lawmakers and lobbyists since those reforms were passed in 2010. No more swanky meals. No more exotic trips. No more golf outings or spa days for the wives. Hell, one poor lawmaker I know had to pay for his own tailored suit recently.
It's tough out here.
And so, ever since the changes to the laws were made in 2010 — good changes made by Republican lawmakers (that's right, I said it) — these same people have been trying to figure out ways to wiggle around them.
And what they've come up with isn't the most clever solution. It's not creative, nor is it deceptive. But it is simple: Don't be a lobbyist when you're doing your lobbying.
Prosecution accepts misdemeanor plea in high-profile environmental administrator's case 
The plea deal came shortly before Jefferson County Circuit Court Judge Stephen C. Wallace was to hear arguments on selective and vindictive prosecution.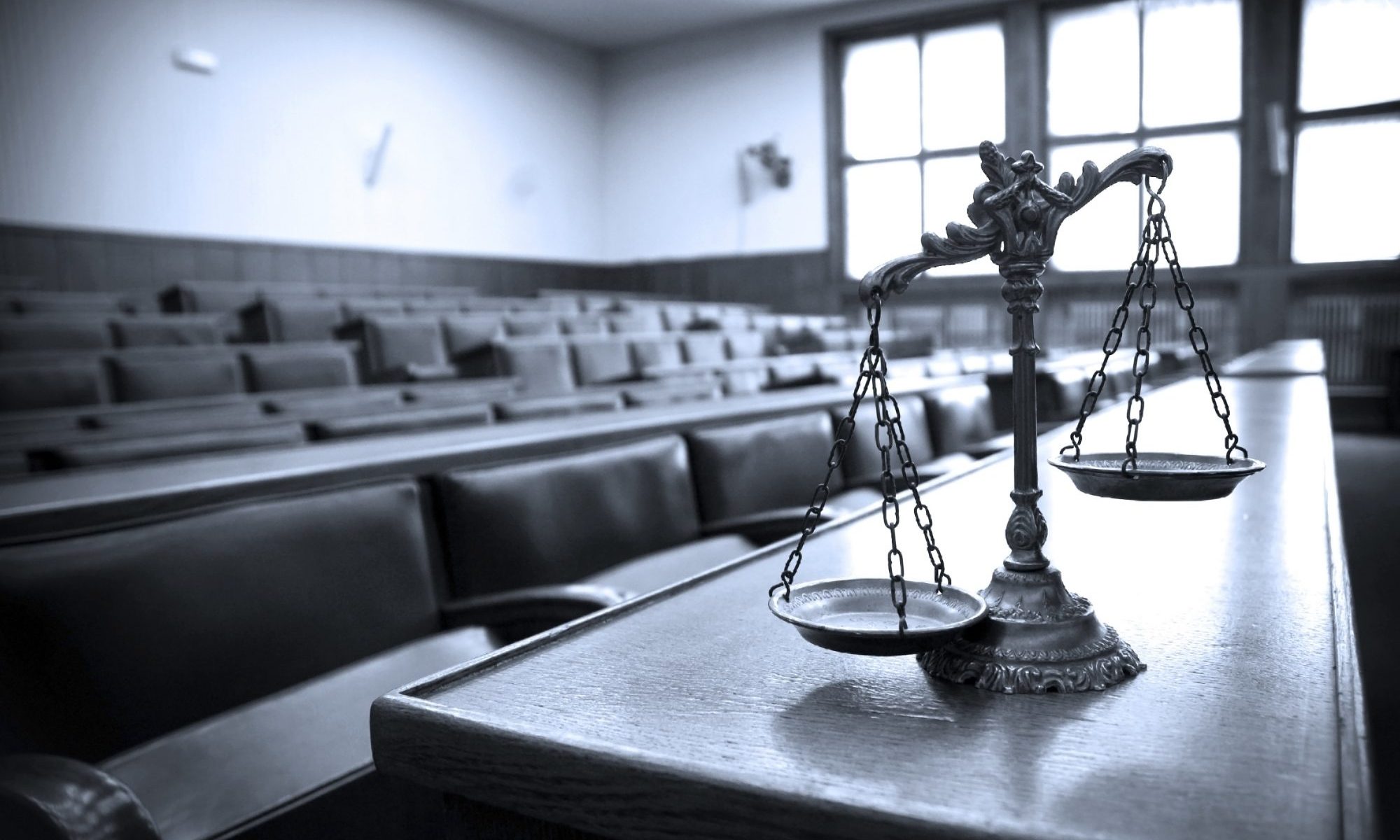 Almost two years ago, Trump administration EPA Region 4 Administrator Onis "Trey" Glenn III was charged with more than a dozen state felony ethics violations. On Monday, he pleaded guilty to three misdemeanor charges after reaching a plea agreement with the prosecution.
The plea deal came shortly before Jefferson County Circuit Court Judge Stephen C. Wallace was to hear arguments on selective and vindictive prosecution.
According to a statement from the Ethics Commission at the time, Glenn, along with former Alabama Environmental Management Commissioner Scott Phillips, was charged after a Jefferson County grand jury returned indictments against the two on Nov. 9, 2018, according to a statement from the Ethics Commission.
Rather than moving forward with the case, prosecutors dropped the felony charges against Glenn. They opted to reach an agreement to accept a plea on three counts of "unintentional" violations of the ethics code. Glenn received a two-year suspended sentence for his actions.
"In the interest of efficiency, we were pleased to take advantage of the opportunity to resolve this matter," Glenn's attorney Matt Hart told APR when reached for comment. "My client pleaded to unintentional, misdemeanor violations of the ethics law, and the matter is concluded."
Questions surround the prosecution's decision to settle the case for a confession to minor offensives in such a high profile case. Still, from the beginning, the case was marred by allegations that the Alabama Ethics Commission's lawyers had mishandled the investigation and indictments.
Indictments against Glenn and Phillips were reported by AL.com even before the pair was arrested or served with the indictments. In AL.com's report, Ethics Commission Executive Director Tom Albritton said that then-Jefferson County District Attorney Mike Anderton had requested the Ethics Commission help indict the two men.
As first reported by APR, shortly after Glenn and Phillips' indictments, Albritton and his team's actions raised serious questions about the process that led to charges against the two men. APR reported that Albritton and Ethics Commission lawyer Cynthia Propst Raulston approached Anderton, and he did not request help with the case from the commission, as was reported in AL.com.
Later, APR confirmed that the Ethics Commission approached Anderton, contradicting Albritton's public statement. In a sworn statement given on Feb. 9, 2019, Anderton said it was Ethics Commission lawyers who approached him, as first reported by APR in November of last year.
According to Anderton, in the fall of 2018, Propst Raulston approached him because "she had a case she wanted to present to the Jefferson County Grand Jury."
He further states, "I told Ms. Raulston that I would facilitate her appearance before the grand jury but that my office did not have the resources to support her case. I also told her that she would have to prosecute the case herself."
These and other aberrations came into sharper focus when Hart — the state's most famous prosecutor of his generation turned defense attorney — began diving into the particulars of the prosecution's case.
Glenn's defense argued from the start that procedural process was circumvented when Albritton and Propst Raulston took the complaint directly to a grand jury rather than the Ethics Commission as prescribed by the Legislature.
An ethics commissioner told APR privately that the commission was never informed about a complaint against the two men, nor was the investigation.
According to internal sources, actions taken by Albritton and Propst Raulston created turmoil at the commission and raised a question about who would prosecute the case on the state's behalf.
During the process, Albritton, Propst Raulston, and other attorneys for the commission asked the attorney general's office to take over the case; however, according to sources within the office, the AG turned them down after a review found "statutory problems" with how the case against Glenn and Phillips was handled.
In a motion to dismiss, the defense said, "In sum, the Ethics Commission Staff trampled Mr. Glenn's rights in obtaining the indictment without giving him his required notice and an opportunity to be heard as required by the Alabama Ethics Act, and then after indictment denied him notice as guaranteed by the Grand Jury Secrecy Act and failed to protect his presumption of innocence as required by the Rules of Professional Conduct."
While not explicitly noted in the motion to dismiss, the relationship between environmental group GASP and the prosecution was a subject that would have been heard in the hearing on selective and vindictive prosecution.
Immediately following Glenn and Phillips' indictment, GASP posted a celebratory tweet, even taking credit for the indictment.
Just so y'all know, Gasp made this possible. We were the ones whose presentation was shared by Glenn and Phillips. We paid for the exhibits in PACER so we could piece this story together. We did the leg work and the organizing. We need your support to keep doing it! https://t.co/5ubmIMciEQ

— GASP (@gaspgroup) November 13, 2018
Former GASP director Stacie Propst is the sister of Ethics Commission lawyer Propst Raulston who presented the case to the Jefferson County grand jury.
While many in the environmental community celebrated Glenn's indictment, the defense argued the prosecution took an illegal short cut to indict him, which denied Glenn due process and amounted to selective and vindictive prosecution.
Monday's plea agreement ended the two-year drama without further exposure as to what happened behind the scene. Phillips's case is still pending.