State stakes hopes on pre-K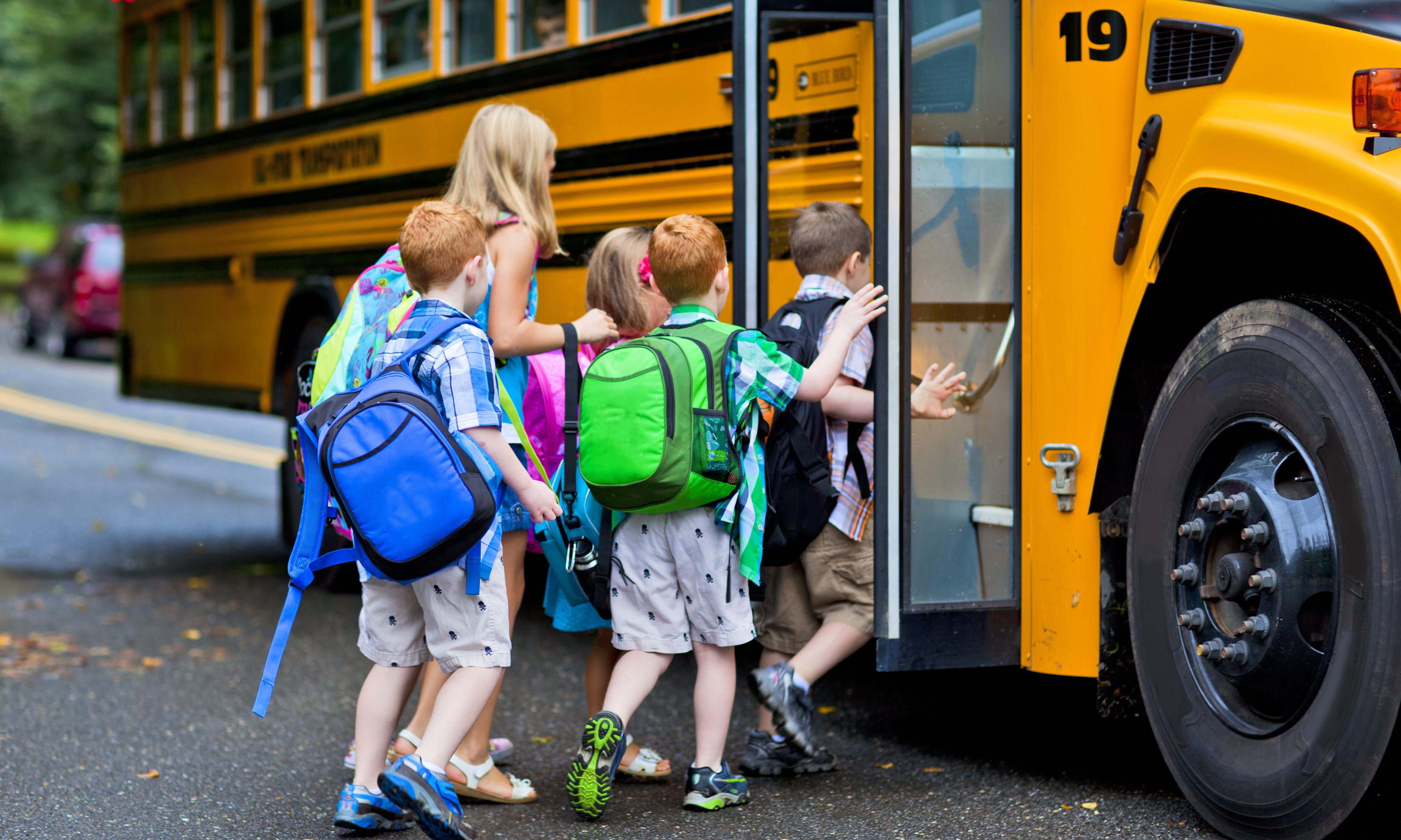 Alabama students trail their peers in most other states as well as children in other developed countries. In 2018, Edweek graded Alabama's K-12 achievement at a 66.1 with a solid D letter grade. Alabama has actually shown some improvement versus our peers in other states in the latest rankings, but the state still grades solidly in the bottom ten for performance. Louisiana is last with a 60.9 and a D-.
While the state is looking at a variety of strategies to improve education performance; one strategy that is being heavily invested in is improving the performance of children before they get into traditional five year old kindergarten.
The Alabama Department of Early Childhood Education is overseeing an ambitious program of expanding voluntary pre-K access to more children in the state.
Tuesday Secretary Jeanna Ross was presenting details of her department to the Alabama House Ways and Means Education Committee.
Ross said that it is important to coordinate all of children's programs from birth to age 19.
Ross said that the state's pre-K is a comprehensive cohesive program for families.
"We know it works because we have done research," Ross said. "We have a very strenuous evaluation of every program. We meet monthly with the research and evaluation team."
Ross said that allows them to turn quickly before people see any negative affects from anything that they try that does not perform as hoped.
"We want to run a very tight ship," Ross said. "The early years of life matter."
"Nobel Prize Winner Professor James Heckman's work with a consortium of economists, psychologists, statisticians and neuroscientists shows that early childhood development directly influences economic, health and social outcomes for individuals and society," Ross said.
Ross presented a slide showing that 25 percent of the brain is developed at birth, 70 percent at one year of age, 85 percent at 3 years, 92 percent at 5 years, 95 percent at 7 years and 98 percent at age 10.
Ross said that the goal of DECE is to make sure that those children are given the right quality of experiences.
Ross said that half or more of the children that arrived in First Class pre-K are below developmental expectations for four year olds; nearly all were meeting or exceeding developmental expectations by the end of that year.
"When we get them they typically are not where we want them to be," Ross said.
Ross said that within the pre-K classroom, 8 to 10 percent are children with special needs, and even those children show improvement during the year.
"I was a former pre-K teacher," Ross said. "We see the same thing across the state because these classrooms are a model."
Ross said that other states including: Montana, Nevada and Mississippi are meeting with DECE to model their programs after.
The State appropriations in the 2018-2019 school year was $95,962,000. That is up from 2017-2018's $77,462,000. DECE is funded primarily out of the Education Trust Fund budget.
The increase in funds allowed them to fund 1045 voluntary pre-K classrooms, which is up from, 941 last year and 811 classrooms two years ago.
The number of students in the 2018-2019 school year is 18,756, which is up from 15,996 last year, and 14,934 students two years ago.
Thirty-two percent of Alabama four year olds are now enrolled in pre-K, which is up from 28 percent last year and 25 percent two years ago.
"There are currently 5,462 students on the waiting list for this current 2018-2019 school year," Ross told the legislators.
DECE opened up registration for the next school year on Jan. 1, and as of Feb. 11, 13,172 children have pre-registered for the 2019-2020 school year.
Ross said that the cost per child is $7,600.
"We gave 18 percent more money, and we only got 4 percent more participation," said State Rep. David Faulkner, R-Mountain Brook. "When we gave the money I thought we would be up to 40 percent participation by now."
Ross said that there are upfront costs to starting new classrooms.
"There is a lot of equipment and material that has to be purchased and there was also the teacher pay raise we had to fund," Ross said.
"We should not accept that we have failing elementary schools in the state," said Chairman Bill Poole, R-Tuscaloosa. "We should bring your department into that and target those elementary schools.
Ross said that they have 129 teachers going through a two-year very strenuous program.
"This matters to our state," Ross said. "If you want to do something about our prisons and our economy you have to invest early."
DECE Legislative Liaison Ada Katherine Van Wyhe told the Alabama Political Reporter that the goal is to eventually get 70 percent participation in the Pre-K program.
Van Wyhe said that the amount of time that takes depends on how much money the Legislature gives them. Ross said that DECE is now doing home visits for newborns and that that program has now expanded to all 67 counties.
APR asked if the state was going to start mandatory inspections of all homes with newborns.
Van Wyhe said the home visits program is all voluntary and that parents can pre-enroll their children into the program before birth. DECE draws down Medicaid dollars to pay for the program.
APR asked what the DECE budget request for fiscal year 2020 will be.
Van Wyhe said that would be announced by Gov. Kay Ivey in the State of the State address.
Analysis | There's a better plan for reopening schools — if Alabama leaders will use it
Maybe there will be a plan for reopening schools after all. 
A bipartisan group of lawmakers is set to meet with Gov. Kay Ivey's staff on Tuesday morning to discuss an ambitious and comprehensive plan to reopen Alabama's public schools that would see every school in the state get a new, stand-alone nurses station, a testing machine, a full-time nurse and tools to test and check students' temperatures. 
The plan, known as the Safely Opening Schools Program, or SOS, was put together by the Alabama School Nurses Association and has the backing of several doctors and the Alabama Education Association. It was presented to some lawmakers earlier this month. 
State Sens. Jabo Waggoner, Jim McClendon and Bobby Singleton — two top Republicans and the highest-ranking Democrat — have since submitted requests for funding out of Alabama's portion of CARES Act money to pay for the various components of the plan. 
In a letter sent last week to Ivey, Singleton said he was "excited by the plan," and believes it will "address, to some degree, the inequity (in his local school districts) and allow my constituents to feel that they are receiving the same support to reopen their schools as the more affluent districts of our state."
The SOS program contains, essentially, three pieces: Building 500-square-feet nurses stations/isolation rooms at every school, purchasing testing machines and supplies and hiring approximately 300 nurses for the schools around the state that are currently lacking one. (Every school is technically required to have a school nurse, but the systems have circumvented that requirement by allowing a district nurse to cover multiple schools.)
In total, the plan is projected to cost roughly $150 million — almost all of it (around 90 percent) coming from the nearly $2 billion in CARES Act funds provided to Alabama by the federal government. (The remaining portion is projected to be covered by other grants.) Included in those costs are the nurses' salaries for two years and the construction of more than 1,300 stand-alone nurses stations/isolation rooms — each costing a little less than $50,000. 
In addition, each school would receive its own testing device, which nurses would be trained to use, and testing supplies. If used as the program projects, Alabama schools would turn in more than 500,000 tests in nine months, with blind results being sent to the Centers for Disease Control for data collection purposes. The testing machines can also be modified to test for other ailments, such as the different types of flu.  
To put the total cost in perspective, the state has already spent at least $150 million — it received $115 million in grants from the CDC and received part of the more than $450 million the federal government sent to Alabama earlier this year — to test less than 10 percent of the state's population over the last six months. 
The SOS program could potentially test between 12-15 percent in far less time, and in a setting where early detection could prevent massive hotspots. 
It's a good program, and it would likely be worth the costs if only for the things mentioned. 
But those things are only half of the benefits of this program. Maybe not even half. 
Consider this: Included in the costs, every school in every city in Alabama, regardless of income level or parental involvement or poverty rates, will get a state-of-the-art nurses station and a fulltime school nurse. 
To care for children who rarely see any sort of healthcare professional. To diagnose the early signs of disease or mental health issues. To spot the early warning signs of physical abuse or drug addiction. 
In every school in Alabama. For two full school years. 
"This is extremely important to my communities, as they lack school nurses and other critical health access," Singleton wrote to Ivey. "The opportunity to have testing/screening on-site and nurses to address students' health needs would be of tremendous assistance to the residents in my district."
The same could be said for school districts, and for school children, all over the state. 
The simple fact is there is no better plan offered for reopening Alabama's schools. The others, including the "roadmap" presented by state superintendent Eric Mackey last week, mostly fail to account for known shortages in teachers, staff and nurses, and they offer no assurances for worried parents. 
The SOS plan would take the burden of monitoring and quarantining sick students off the staff and faculty, would establish a clear protocol for dealing with the virus in our schools and would assist the state and federal government with accurate, real-time data. In addition, it could be a health lifeline for kids in rural and impoverished areas. 
There is no better plan.