Brooks urges Trump to declare a State of Emergency and build the wall
Rep. Mo Brooks, R-Alabama, delivered a speech on the floor of the House of Representatives Thursday urging President Donald Trump to declare a State of Emergency, send troops to the U.S.-Mexico border and build a wall.
"In Fiscal Year 2018, more than 2,000 illegal aliens were apprehended by federal agents for homicides committed on American soil," Brooks said. "In addition, over 70,000 Americans are killed each year by poisonous drugs, much of which is shipped illegally into America across our porous Southern border by illegal aliens, MS-13 and other drug cartels. Stronger border security, which must include wall construction, will save thousands of American lives every year."
Congressional Democrats have largely blocked the president's ambitious border wall agenda.
"Unfortunately, in the worst betrayal of America in history, Socialist Democrats, motivated by a lust for political power, selfishly elevate illegal aliens over American citizens because illegal alien families overwhelming rely on welfare, thus making them highly reliable Democrat voters who elect Socialist Democrat politicians by diluting the votes of American citizens," Brooks saidd. "Inasmuch as Socialist Democrats refuse to protect American lives from illegal alien homicides, drug deaths and America's porous Southern border, I urge President Trump to secure our borders and build the wall under existing law and presidential powers."
The Constitution gives the Congress the sole power to appropriate money. Some conservative lawmakers and Trump administration voices argue that statutes including one from 1976 have given the president executive authority to appropriate the money himself if he declares a state of emergency.
"For example, Title 10, Section 284 of the United States Code empowers presidents to order America's military to assist federal drug and law enforcement agencies in the fight against drug and transnational organized crime," Brooks said. "Pursuant to this law, the president may deploy active military and National Guard troops to establish and operate bases of operations, detect and monitor surface traffic in Mexico and in the United States within 25 miles of the Southern border, construct roads, fences, barriers and lighting to block drug smuggling corridors across the Southern border and use aerial and ground reconnaissance."
"This federal law empowers President Trump to order America's military to construct walls and barriers to block drug smuggling corridors, with the side benefit of stopping illegal aliens," Brooks continued. "Another example of existing presidential authority is the power to declare a national emergency and divert Congressionally appropriated money to border security and wall construction. America invaded Iraq and Afghanistan based on 9/11 terrorist attacks that killed roughly 3,000 people. In response, America spent trillions of dollars and lost thousands of lives in military actions in Iraq and Afghanistan."
"While 9/11 was horrible, 9/11 deaths pale in comparison to hundreds of thousands of Americans who are dead, or will die, over the years because of illegal alien homicides and overdoses caused by deadly drugs shipped across America's porous southern border,"Brooks said. "For emphasis, a minimum of 50 Americans die each day we delay securing our southern border. That is a minimum of 15,000 dead Americans each year. That death rate easily justifies a presidential declaration of a national emergency. In fact, not one of the 58 national emergencies declared by a president since 1979 is supported by a worse death rate or threat to America and American lives."
"An extraordinarily weak and conflicted Congress is of no help. Worse yet, this Congress is a hindrance," Brooks charged. "As such, I urge President Trump, as America's commander in chief, to invoke Title 10, United States Code Section 284, to declare a national emergency and to use every other statutory and Constitutional power he possesses to direct the military to secure our Southern border, build the wall and protect and save American lives."
In December, Trump refused to sign legislation to keep the government fully funded unless $5.7 billion in funding was included so that he could build the border wall that he promised in the 2016 campaign. Congressional Democrats balked at this and refused the funding. There was a 35-day partial government shutdown that left 800,000 federal workers, over half of them still on the job, unpaid. The deal that Congress will vote on today to fully fund the government going forward does include some border wall funding, but only 23.8 percent of what the president had requested.
Some constitutional scholars argue that the president does have the authority to build the wall under a declared State of Emergency. Others argue that the president has no power to arbitrarily appropriate money to one of his pet projects, especially when the Congress has considered his request and found his request to be lacking, and if he were to do so, that would be a constitutional crisis. Most acknowledge that if the president were to attempt it, it would be appealed to the courts where a precedent would be set one way or the other.
Some argue that it would be a dangerous expansion of presidential power. What would prevent future presidents from declaring a state of emergency to fight global warming? Poverty? Homelessness? Healthcare reform?
Brooks represents Alabama's Fifth Congressional District. He has served the people of this state as a congressman for five terms as a county commissioner, a state legislator and as a prosecutor.
Later in the day, it was announced that Trump will be declaring a state of emergency in order to build the border wall.
Original reporting by Bloomberg News, CNN and Fox News contributed to this report.
Fauci calls on governors in states with surging cases to issue mask orders
As COVID-19 deaths in Alabama passed 1,000 on Tuesday, Dr. Anthony Fauci called on governors to issue face mask orders to slow the spread of the virus.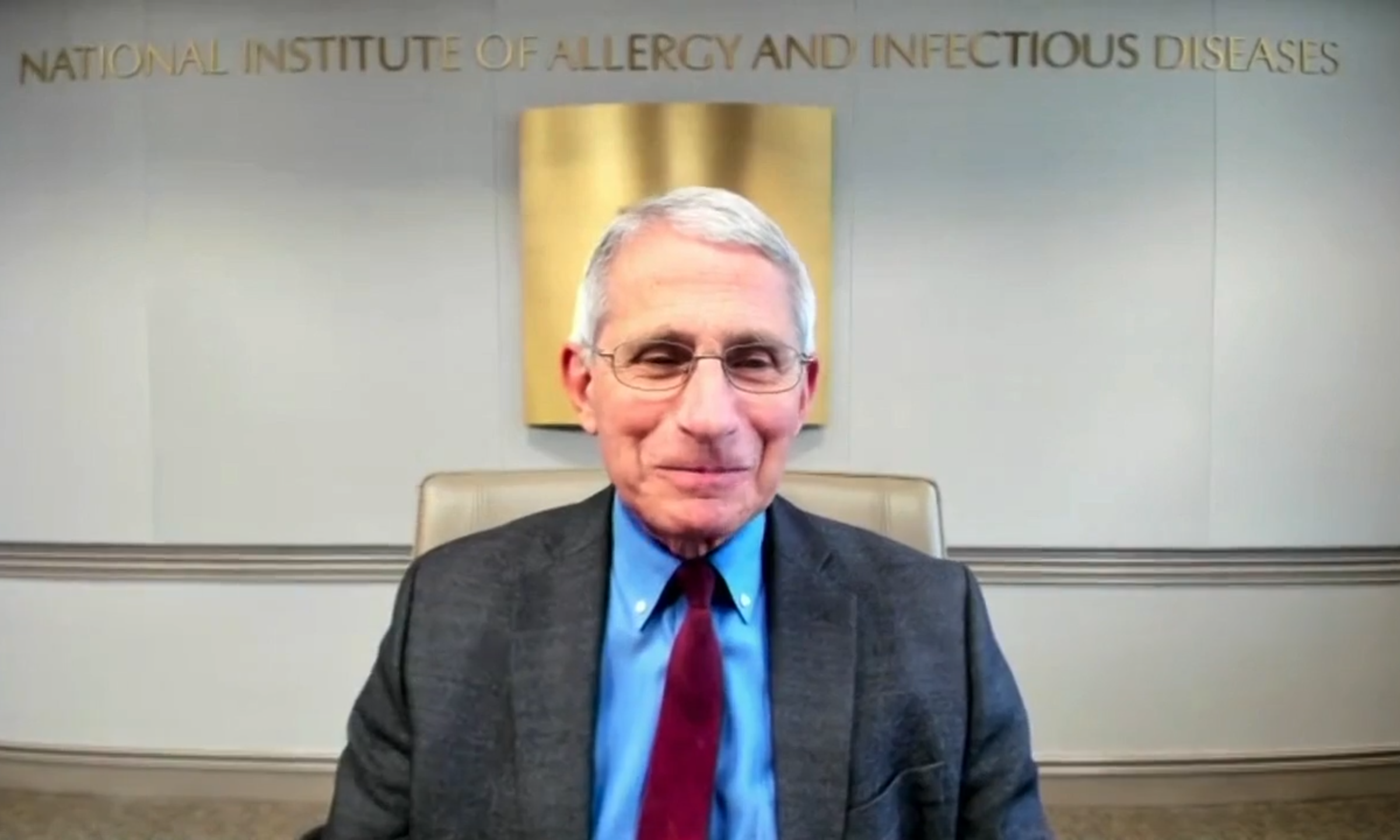 As COVID-19 deaths in Alabama passed 1,000 on Tuesday, a member of the White House's coronavirus task force called on governors to issue face mask orders to slow the spread of the virus.
Dr. Anthony Fauci, head of the National Institute of Allergy and Infectious Diseases and a member of the White House's coronavirus task force, when asked by APR whether he'd like to see governors in states with surging cases institute statewide orders to wear masks, said yes.
"I do believe a statewide mask order is important because there is a variability in people taking seriously or even understanding the benefit of masks," Fauci said during a press conference, hosted by U.S. Sen. Doug Jones, D-Alabama on Tuesday. "Masks make a difference. It is one of the primary fundamental tools we have."
Alabama Gov. Kay Ivey on June 30 extended her "safer-at-home" order until July 31, but declined to institute any further mandates despite surging new cases and hospitalizations.
Fauci also said that social distancing and the closure of bars are important to communities looking to slow the spread.
"Fundamental things like masking, distancing, washing hands, closing bars — if you do that, I think it will be a giant step toward interfering with the spread in your community," Fauci said.
At least 1,007 people have died statewide from COVID-19, according to the Alabama Department of Public Health.
New daily COVID-19 cases in Alabama dipped below 900 for the first time in six days, but just barely, with 888 new cases on Tuesday. Thirty-one percent of the state's total confirmed cases have come within the last two weeks.
Alabama's hospitals on Monday were caring for more COVID-19 patients than at any time since the pandemic began.
UAB Hospital had 86 coronavirus patients on Monday, the highest the hospital had seen. Huntsville Hospital had 72 COVID-19 patients on Monday, and the surge in cases prompted the hospital to cancel elective surgeries and convert three surgical floors to COVID-19 care, according to AL.com.
At East Alabama Medical Center in Opelika there were 41 COVID-19 patients on Monday, which was the highest the hospital has seen in weeks and not far from the hospital's peak of 54 patients on April 11.
The average age of those becoming infected with coronavirus has dropped by 15 years since the beginning of the pandemic, Fauci said, which has lowered the overall death rate due to the virus, as younger people usually fair better, but not if that young person has an underlying medical condition.
"We are now getting multiple examples of young people who are getting sick, getting hospitalized and some of them even requiring intensive care," Fauci said, adding that even those young people who have coronavirus but are asymptomatic can spread the virus to others, who may be more compromised.
Fauci warned against pointing to the overall declining death rate and becoming lax about coronavirus, and said that "it's a false narrative to take comfort in a lower rate of death."
"There's so many other things that are very dangerous and bad about this virus. Don't get yourself into false complacency," Fauci said.
Dr. Don Williamson, president of the Alabama Hospital Association, told APR on Monday that it may take several weeks to learn whether the increasing number of those hospitalized in Alabama will worsen and require ICUs and ventilators, and possibly lead to a rise in deaths.
"We just don't know yet. We don't know which way we're going to go," Williamson said Monday. "We just know we got a whole lot more cases than we had a month ago, and we've got a lot more hospitalizations than we had a month ago."
Asked about his thoughts on the state of the virus in Alabama, Fauci said that what's alarming is the slope of the curve of new daily cases.
"When you see a slope that goes up like that you've got to be careful that you don't get into what's called an exponential phase, where every day it can even double, or more," Fauci said. "You're not there yet, so you have an opportunity, a window to get your arms around this, and to prevent it from getting worse."
Speaking on what's become the politicization of the wearing of face masks, Fauci said that politicization of any public health matter has negative consequences. President Donald Trump does not wear face masks in public, prompting concern from many that by doing so he's suggesting to the public that masks aren't needed. The issue is divided rather sharply along partisan lines.
In a recent Quinnipiac University poll, two-thirds of voters, 67 percent, said Trump should wear a face mask when he is out in public, but while 90 percent of Democrats and 66 percent of independents say the president should wear a mask in public, just 38 percent of Republicans said the same.
"I mean, obviously today, it's no secret to anybody who lives in the United States that we have a great deal of polarization in our country, unfortunately," Fauci said. "We hope that changes, but there's no place for that when you're making public health recommendations, analysis of data, or any policies that are made. That will always be a detriment to do that."