Shelby says that passage of funding deal is outstanding news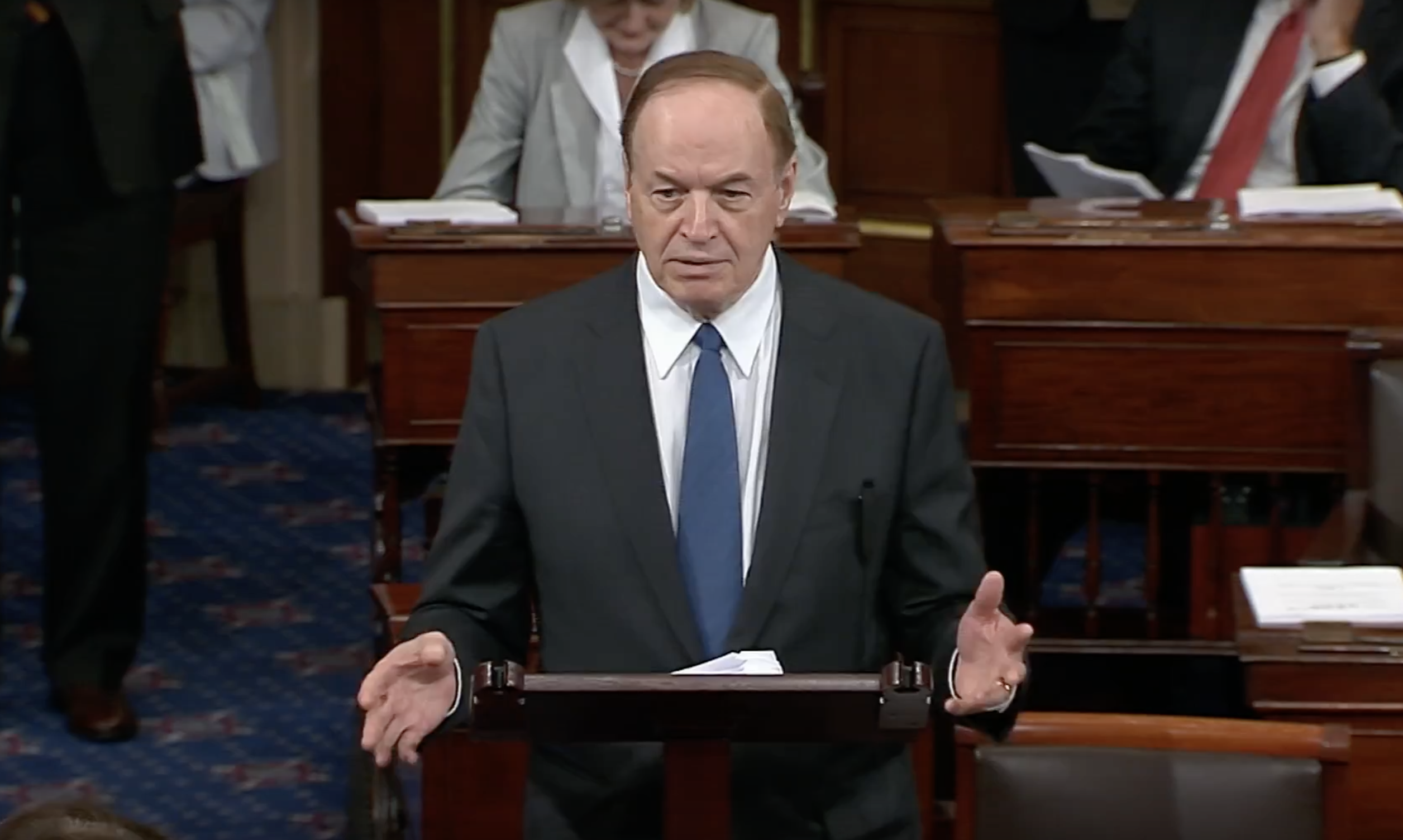 The Senate voted Thursday to advances an appropriations package with funding to secure the border and fund the government to try to avoid another government shutdown.
U.S. Sen. Richard Shelby, R-Alabama, voted to approve a comprehensive funding package that includes the seven remaining Fiscal Year 2019 appropriations bills.
"Passage of this funding legislation is outstanding news for the people of our state and nation," Shelby said. "I am pleased that we were able to negotiate in a bipartisan, bicameral manner to meet each other half way, finishing out the year's appropriations process to better secure America. The bill contains critical funding for border security and many essential priorities throughout the country."
"The legislation will impact the entire state of Alabama by funding important projects that will influence our state's agriculture, transportation, law enforcement and civil space industries," Shelby said. "I look forward to seeing Alabama benefit from the resources included in this comprehensive package and plan to continue working to promote the best interests of the state."
The appropriations package, H.J. Res. 31, was approved by a vote of 83 to 16.
The bill includes FY2019 funding bills for Agriculture, Rural Development, Food and Drug Administration and related agencies; Commerce, Justice, Science and related agencies; Financial Services and General Government; Homeland Security; Interior, Environment and related agencies; State, Foreign Operations and related programs; and Transportation, Housing and Urban Development and related agencies. Each of these appropriations bills were passed by a strong majority of committee members when reported out of the Appropriations Committee earlier this year.
Following passage in the Senate and the House, the bill will be sent to the president's desk for his signature.
The legislation contains a number of provisions impacting Alabama.
The funding bill for Agriculture, Rural Development, Food and Drug Administration and related agencies includes language and funding for the relocation and construction of a new ARS Soil Dynamics Laboratory in Auburn as part of the agency's capital improvement strategy. The bill includes $1 million for catfish research, $1 million to explore salmonella exposure in livestock, $1 million for poultry research and $3 million for pollinator research. Auburn University will also partner with ARS for training and workforce development of scientists for the National Bio and Agro-defense Facility. It also includes language specifying that Rural Water and Waste Disposal program account that projects utilizing iron and steel shall use iron and steel products produced in the United States.
The bill maintains funding at $150 million for new watershed projects. Includes language to exempt watershed projects that impact areas greater than 250,000 acres to allow WFPO funds to be used to expand irrigation agriculture in Alabama.
The bill will provide $2 million for APHIS to partner with state departments of agriculture to combat the spread of cogon grass, an invasive noxious weed that is taking over Alabama forests and pastures and is inedible by most wildlife once mature, while increasing the burn risk. Alabama is one of two states impacted.
The bill retains language directing the Department to develop a rural development wastewater pilot program to coordinate with a regional university in the Southeast to solve untreated raw sewage issues with innovative technologies and strategic management and regulatory models.
The Commerce, Justice, Science and related agencies bill includes bill language to allow NOAA and Gulf states to participate in and receive funding for cooperative enforcement agreements in state waters. It also provides $5 million within NOAA for VORTEX-SE in collaboration with NSF to continue work on tornado formation studies in the southeast.
The bill includes report language and $2 million for university based research regarding the Industrial Internet of Things. It also provides $2.6 million for NOAA to implement the Seafood Import Monitoring Program and includes funding and report language for the Gulf of Mexico Fisheries Initiative. The bill provides $23.5 million to support increased staffing efforts at the National Water Center in Tuscaloosa, Alabama, and continues to provide funding for remote water sensing research that is currently ongoing at the University of Alabama.
The bill provides increases to Byrne JAG, COPS Hiring and COAP will assist state and local law enforcement and public health officials in Alabama combat violent crime and the opioid crisis. It also provides $385 million for FBI Construction, which supports the ongoing and growing efforts in Huntsville, Alabama, as well as Senate report language supporting TEDAC and HDS efforts stands and new statement language highlighting TEDAC's accreditation.
The bill contains report language directing USTR to establish an exclusion process for tariffs imposed on goods subject to Section 301 tariffs in Round 3 provides $35 million for additive manufacturing for Marshall Space Flight Center; $2.15 billion for the Space Launch System, with $150 million of those funds applied towards the Exploration Upper Stage engine. This funding will ensure the earliest possible crewed launch of SLS, as well as prepare for a regular cadence of heavy lift science and human exploration missions. The bill also includes $100 million for Nuclear Thermal Propulsion, of which $70 million is for a flight demonstration mission by 2024.
The funding bill for Financial Services and General Government includes: language to temporarily extend the Northern District of Alabama judgeship; and language to prohibit completion of the Consumer Product Safety Commission's recreational off-highway vehicles rule making in FY2019 until further study.
The Homeland Security funding bill was the major sticking point that led to the partial government shut down for 35 days. President Donald Trump's insisted that the Congress provide him with $5.7 billion to build a border wall on the U.S.-Mexico border. Congressional Democrats refused.
The Homeland Security bill does provide $20 million for capital improvements and infrastructure modernization for the Center for Domestic Preparedness in Anniston, as well as $66 million for training and education. It includes $25 million, $21 million above the budget request, for the Secret Service's National Computer Forensics Institute in Hoover to expand training for State and local law enforcement and legal and judicial professionals in computer forensics and cyber investigations. It also includes $7 million for the Explosive Detection Canine Program to continue scientifically validated canine mobile sensing technology for explosives detection, which will be developed in collaboration with Auburn University and provides $120 million, $95 million above the budget request, to restore the aging Coast Guard MH-60T Jayhawk Helicopter.
The Interior, Environment and related agencies bill includes NPS Land Acquisition funding for the Little River Canyon project; USFS Land Acquisition funding for the Alabama Wild Wonders project; continuing funding for the Muscle Shoals NPS Heritage Partnership Program; increased funding for USGS Cooperative Research Units; $15 million for the EPA Technical Assistance Grant Program; $115 million for the OSM Abandoned Mine Land Pilot Program with $10 million for the State of Alabama; $228 million for the EPA State and Local Air Quality Management Grants in addition to report language directing the EPA to distribute the grants in the same manner as 2015 and continues a general provision to ensure that the EPA requires the use of American iron and steel in State Revolving Fund projects.
The Transportation, Housing and Urban Development and related agencies provides funding for BUILD, FAA Grants-in-aid for Airports, FAA contract towers, FAA advanced materials/structural safety, Infrastructure for Rebuilding America grant program and CDBG. It also includes report language regarding autonomous vehicles and advanced materials and structural safety in aviation; as well as $6 million for low- and no-emission bus testing research that will take place at Auburn University; $20 million for MARAD's Small Shipyard Grant program; and increases infrastructure investments within the bill will provide Alabama an additional $52.6 million for roads, bridges and tunnels above the FAST Act authorized levels.
The State, Foreign Operations and related programs supports international programs and operations that strengthen national security and advance American interests abroad.
Shelby is the Chairman of the Senate Appropriations Committee. He was one of the four congressional negotiators who developed the bipartisan compromise legislation on Tuesday night.
Trump is expected to sign the bill averting a second government shutdown.
The president also is expected to declare a state of emergency and unilaterally decide to build the border wall. While Trump does not have the votes in either House to pass border wall funding; it is doubtful that Democrats have the votes in the Republican Senate to overturn his emergency declaration either.
Inmate assault injures two St. Clair prison correctional officers
The assaults happened at approximately 7:30 p.m. and both officers were taken to a local hospital and treated for those non-life-threatening injuries.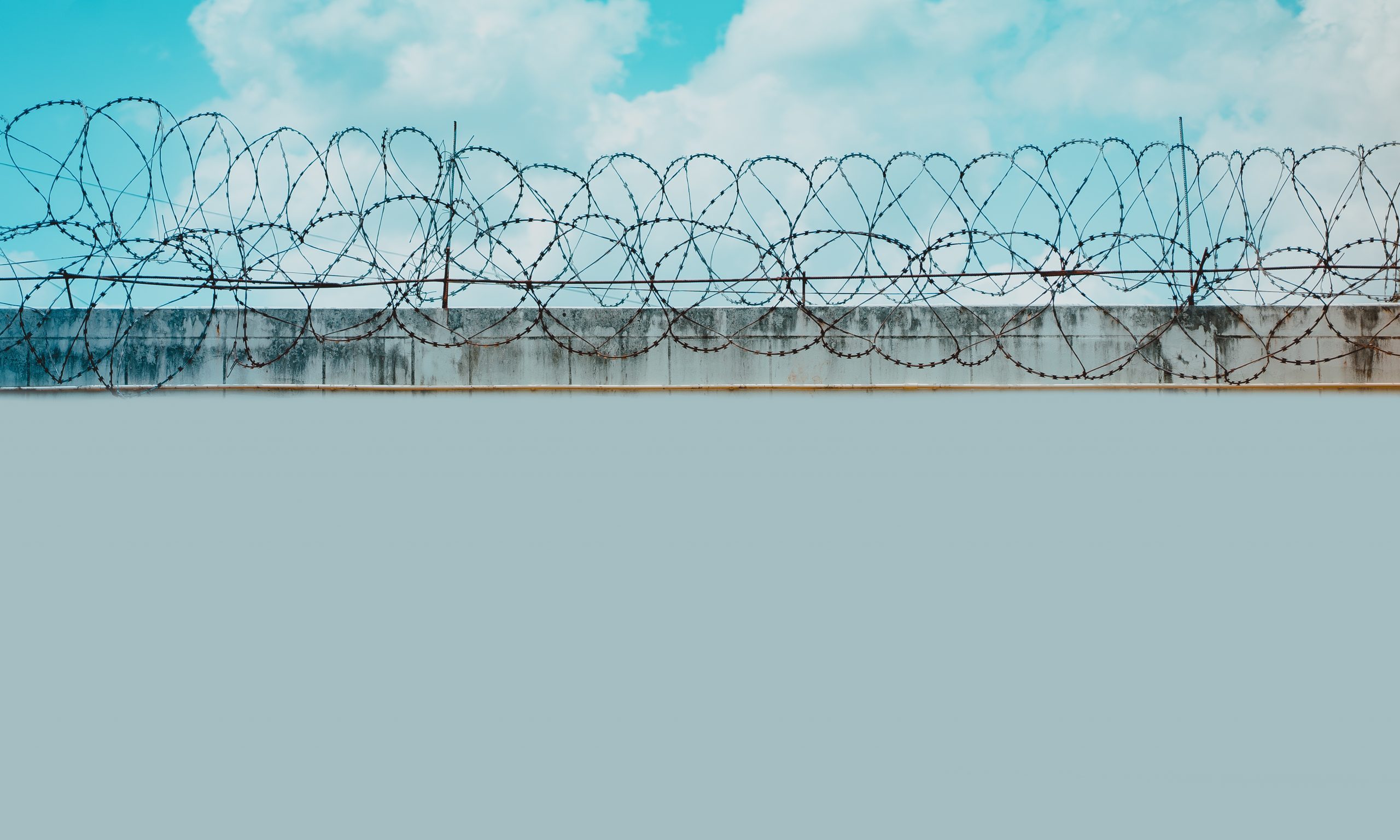 Two correctional officers at St. Clair Correctional Facility were injured in an inmate-on-officer assault on Monday, the Alabama Department of Corrections confirmed to APR.
Among the two officers who sustained non-life-threatening injuries was a basic correctional officer (BCO), a position created in May 2019, who are not Alabama Peace Officers Standards and Training Commission (APOST) certified and who cannot transport inmates, work perimeter fencing or in towers.
The other officer injured was a full correctional officer, Alabama Department of Corrections spokeswoman Samantha Rose told APR in a message Friday. The assaults happened at approximately 7:30 p.m. and both officers were taken to a local hospital and treated for those non-life-threatening injuries and subsequently released, according to Rose.
"The ADOC condemns all violence in its facilities, and the actions taken by the inmate against ADOC staff are being thoroughly investigated," Rose said. "As the investigation into this incident is ongoing, we cannot provide additional detail at this time. More information will be available upon the conclusion of our investigation."
The ADOC created the new basic correctional officer position to bolster the state's woefully understaffed prisons. The creation of the position was also at the suggestion of experts ordered by a federal court to study the department's staffing problems, ADOC attorneys wrote to the court in a filing in 2019.
The ongoing lawsuit is over the state's handling of mental health in prisons.
The Southern Poverty Law Center and the Alabama Disability Advocacy Program filed the 2014 suit arguing the state was indifferent to the health of inmates dying by suicide in greater and greater numbers.
Attorneys for the plaintiffs in June argued that ADOC was far behind on the court-ordered hiring new additional officers. It has been more than two years since U.S. District Judge Myron Thompson ordered the Alabama Department of Corrections to hire an additional 2,000 correctional officers by 2022.
U.S. District Judge Myron Thompson in a previous opinion wrote that prison understaffing "has been a persistent, systemic problem that leaves many ADOC facilities incredibly dangerous and out of control."
"Taken together, ADOC's low correctional-staffing level, in the context of its severely overcrowded prisons, creates a substantial risk of serious harm to mentally ill prisoners, including continued pain and suffering, decompensation, self-injury, and suicide," Thompson's previous opinion continued.
The SPLC in court filings late last year expressed concern over the use of basic correctional officers in Alabama's overcrowded and understaffed prisons. ADOC attorneys have argued to the court, however, that BCO's are adequately trained to do their jobs and are needed for the department to hire the necessary number of officers per the court's timeline.
In a court filing on Thursday, attorneys for the plaintiffs asked the court not to again delay site visits to Alabama prisons by two experts who are tasked by the court to determine which positions should be filled by correctional officers and which by BCO's and which by another new position, called cubical correctional officers, who are to have no direct interaction with inmates.
Those visits were to begin in May, but both parties in the suit agree to wait due to the COVID-19 pandemic and the threat it posed to the experts, who are particularly vulnerable to the disease due to "age and other factors," according to court records.
Both parties again agreed to postpone those visits in June for those same reasons, those records show. ADOC seeks a third extension but attorneys for the plaintiffs argue that the experts can visit the prisons while keeping themselves, prison staff and inmates safe from harm of COVID-19 and that thousands of employees and contractors enter Alabama prisons daily.
The plaintiff's attorneys argue in the court filing that the expert guidance is needed because ADOC wishes to use BCO's and cubical correctional officers to comply with the court-ordered hiring of additional staff by Feb. 20, 2022.
"Ensuring adequate staffing is of upmost importance to address the constitutional violations underlying mental health care within ADOC," the plaintiffs' attorneys wrote to the court Thursday.
ADOC in May was employing 494 BCO's, a 57 percent increase in the number of BCO's employed in Oct. 2019, according to ADOC's staffing numbers. The number of correctional officers working in Alabama prisons fell by two percent during that time, dropping from 1,319 to 1,287.