Doug Jones, John Lewis, Terri Sewell, and Martha Roby to lead Congressional Civil Rights Pilgrimage to Alabama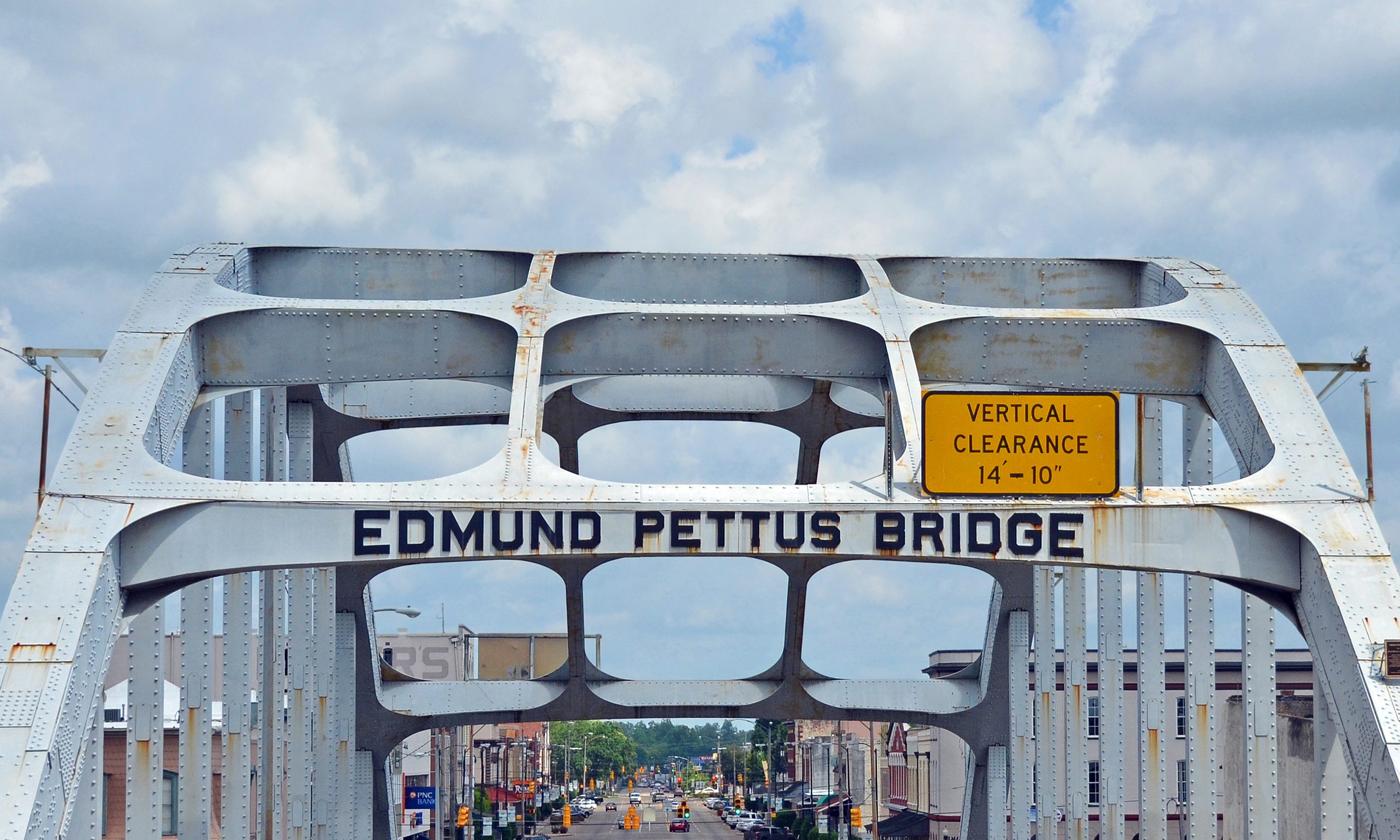 The Faith and Politics Institute will return to Alabama March 1 through March 3 to lead a bipartisan Congressional delegation of nearly 50 members from the U.S. House and U.S. Senate on the 2019 Congressional Civil Rights Pilgrimage.
The delegation will visit historic civil rights sites in Birmingham, Montgomery and Selma and engage members of Congress on the events of the Civil Rights Movement during the 1950s and 1960s.
This year's pilgrimage will be led by Alabama born civil rights legend, U.S. Representative John Lewis, D-Georgia, and co-hosted by U.S. Senator Doug Jones, D-Alabama, U.S. Representatives Terri Sewell, D-Selma, and Martha Roby, R-Montgomery.
House Majority Leader Steny Hoyer, D-Maryland, House Majority Whip Jim Clyburn, D-South Carolina, and Republican Conference Vice Chair Mark Walker, R-North Carolina, will join the delegation, along with dozens of members of Congress including more than ten freshman House members, dozens of students, seminarians and clergy.
Joan Mooney, FPI President and CEO, said of the Pilgrimage said, "Together, we will explore powerful and often painful lessons of history to help us better face our challenges of division today and find much-needed hope for our collective future."
"This pilgrimage to the sites that defined the modern-day voting rights movement in America may be more important now than ever before," Congressman Lewis said. "At a time when there are interests who want to tear down the pillars of our democracy and reverse the progress we have made, it is important that members of Congress, both new and seasoned, never forget the blood that was shed and the sacrifices that were made to build a more fair, more just democracy in this country. We don't want to go back. We want to move forward, and in order to advance the cause of voting rights in America, members must know injustice when we see. That's how this past informs our work today."
"The annual civil rights pilgrimage is a valuable opportunity to turn toward this painful chapter in our history, rather than away from it," Senator Jones said. "By reflecting on the sacrifices and injustices of that time, we can better apply their lessons to our daily lives. We are seeing a resurgence of the kind of dangerous rhetoric that inspired hate and violence in our past and undermined the values we hold dear. To honor those who bravely fought and bled in the pursuit of equality, we must continue to shine a light on their actions and stand up against those who would once again use hate as a tool to divide us."
"Each year, I am honored to lead my friends and colleagues on this historic Pilgrimage in our nation's civil rights district, Alabama's 7th Congressional District," Congresswoman Sewell said. "As Alabama's first Black Congresswoman, I know I stand on the shoulders of so many giants who courageously fought, bled and died to make our society more just and inclusive for all. I hope this Pilgrimage will help us reflect on all that we can do – individually and collectively – to advance justice and equality in our nation."
"It is my distinct pleasure to serve as a co-host of the Faith and Politics Institute Civil Rights Pilgrimage to Alabama," Congresswoman Sewell said. "Each year, this event serves as a unique opportunity for lawmakers to immerse themselves in the history of my home state and to better understand its place in the American Civil Rights Movement. I encourage this year's participants to share their experiences and Alabama's stories with residents of their home states so that all Americans can take part in building a legacy of hope, faith, and justice for generations to come. Together, we will shape a brighter future."
The theme of this year's pilgrimage is "Finding Hope from History". The bipartisan congressional delegation will visit historic civil rights landmarks such as Birmingham's 16th St. Baptist Church, Montgomery's Dexter Baptist Church, and Selma's Edmund Pettus Bridge.
The Civil Rights Pilgrimage will also bring members of Congress to The Legacy Museum and National Memorial for Peace and Justice in Montgomery to learn about the history of domestic slavery and lynching in the United States. The Museum opened in 2018 as, "the nation's first memorial dedicated to the legacy of enslaved black people, people terrorized by lynching, African Americans humiliated by racial segregation and Jim Crow and people of color burdened with contemporary presumptions of guilt and police violence."
Bryan Stevenson is the founder and Executive Director of the Equal Justice Initiative.
"We are shadowed in America by a history of racial inequality that can only be overcome by the light of truth," Stevenson said. "We must confront the legacy of slavery, lynching and segregation in this country if we truly want to be free."
The 2019 Pilgrimage will provide members of Congress the opportunity to walk in the footsteps of the civil rights icons in Alabama and hopefully achieve greater personal understanding through dialogue and engagement with colleagues.
This year's pilgrimage is occurring in the wake of prominent Linden editor and publisher Goodloe Sutton's call for the Ku Klux Klan to ride again and lynch members of Congress.
"If we could get the Klan to go up there and clean out DC, we'd all been better off," Sutton told the Montgomery Advertiser, "We'll get the hemp ropes out, loop them over a tall limb and hang all of them."
Linden is just 49.6 miles from Selma. Sutton has been formally censured by the Alabama Press Association for his comments. Roby, Sewell, and Jones all calling on Sutton to resign Tuesday.
U.S. Attorney Jay Town announces resignation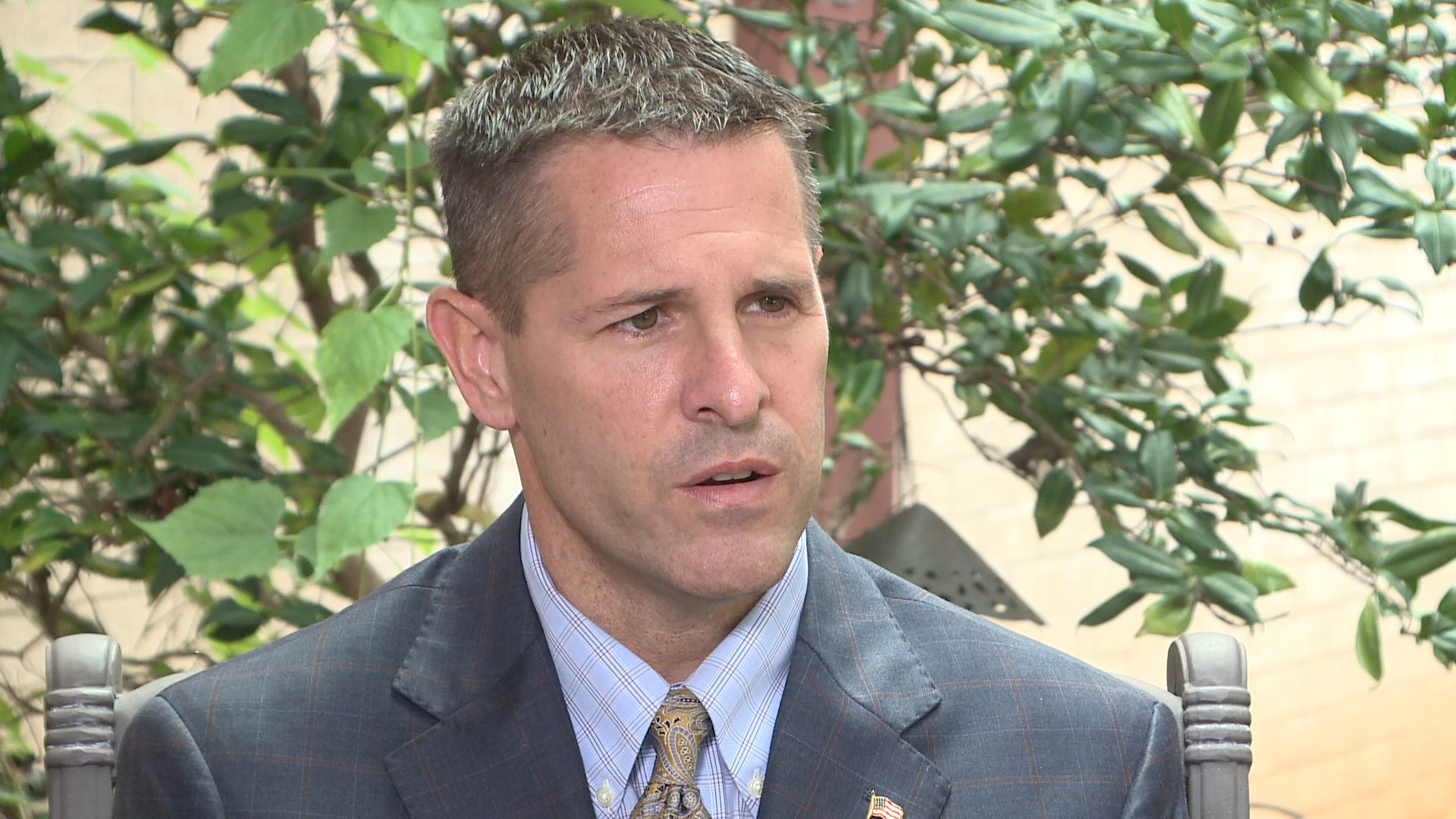 Jay Town, the U.S. attorney for the Northern District of Alabama, on Friday announced his resignation and plans to work at a Huntsville defense contractor and cybersecurity solutions company. 
Town's resignation will be effective Wednesday, July 15, according to a press release. 
"After much thoughtful prayer and great personal consideration, I have made the decision to resign as the United States Attorney of the Northern District of Alabama.  I have tendered my resignation to Attorney General William Barr. General Barr expressed his gratitude for my service to the Department of Justice and to the Northern District and, despite having hoped I would continue in my role, understood and respected my decision," Town said in a statement. 
"I am extremely grateful to President Trump, to whom I also tendered a letter, for his special trust and confidence in me to serve as the U.S. Attorney. It was an honor to be a part of this Administration with an unrivaled class of United States Attorneys from around the nation.  I will forever remain thankful to those who supported my nomination and my tenure as the U.S. Attorney," Town continued.
Town said his job with the unnamed Huntsville defense contractor and cybersecurity solutions company is to begin later this year, and the company is to announce his position "in a few weeks." 
"The Attorney General of the United States will announce my replacement in the coming days or weeks," Town said in the release.  
Town has served in his position since confirmation by the U.S. Senate in August 2017. Prior to that appointment, Town was a prosecutor in the Madison County District Attorney's office from 2005 until 2017.
Attorney General William Barr in a statement Friday offered gratitude for Town's three years of service. 
"Jay's leadership in his District has been immense.  His contributions to the Department of Justice have been extensive, especially his work on the China Initiative and most recently as a Working Group Chair on the President's Commission on Law Enforcement and the Administration of Justice. I appreciate his service to our nation and to the Justice Department, and I wish him the very best," Barr said in a statement.
The U.S. Justice Department in April 2019 notified Gov. Kay Ivey that the department's lengthy investigation into the state's prisons for men found systemic problems of violence, sexual assaults, drugs and corruption which are likely violations of the inmates' Constitutional protections from cruel and unusual punishment. 
Town's office leads the discussions between the U.S Department of Justice and the state on the prison conditions. 
Problems with violence, deaths and drugs in Alabama's overcrowded, understaffed prisons have not markedly improved in the year's since the U.S. Department of Justice released its report.