Opinion | Ivey wants money for roads and bridges, so does Trump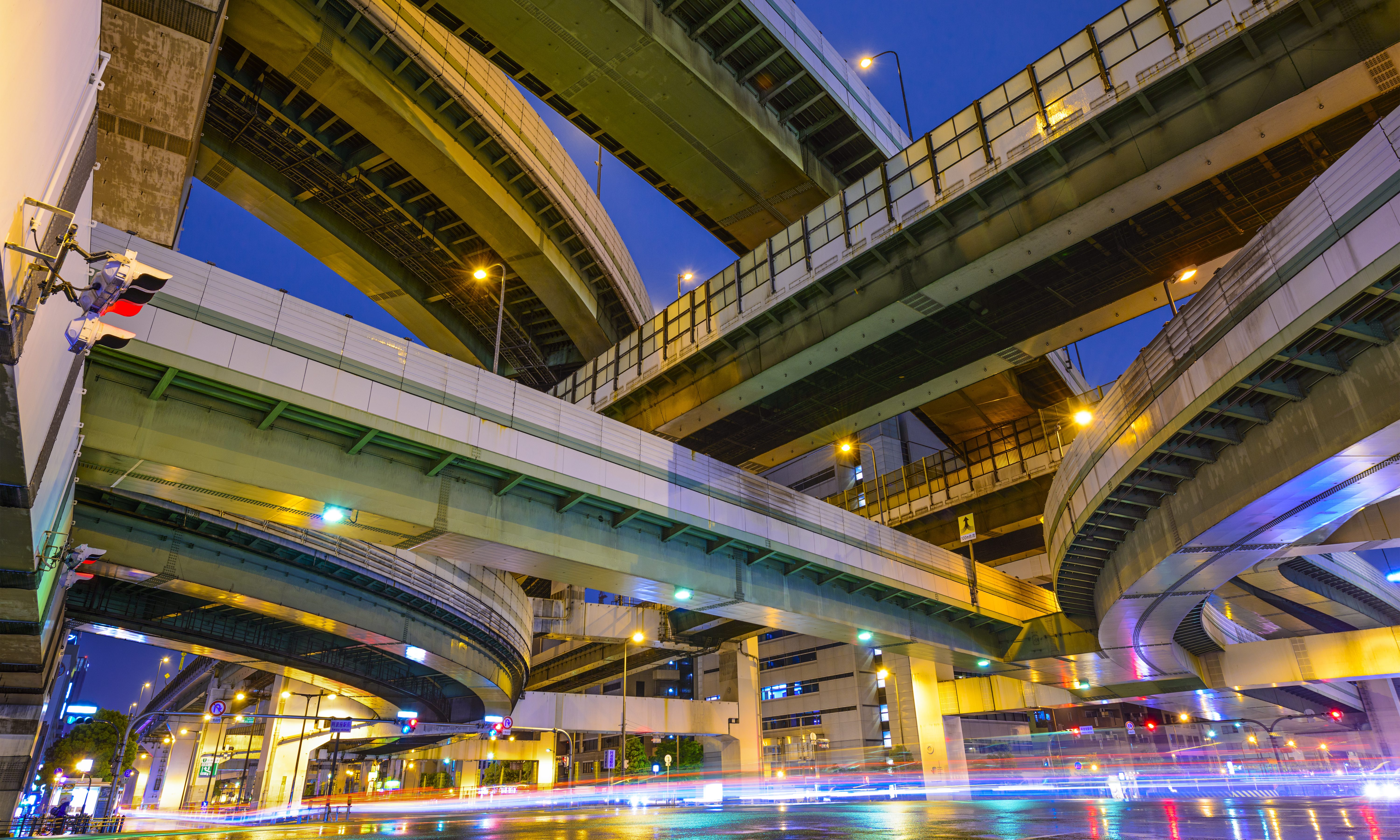 "All in," is how one member of Gov. Kay Ivey's inner-circle describes the governor's commitment to revitalizing Alabama's aging infrastructure.
In many ways, Ivey is echoing President Donald Trump's pledge to, "[B]uild gleaming new roads, bridges, highways, railways, and waterways all across our land."
The president vows to oversee, "the biggest and boldest infrastructure investment in American history."
Alabamians are among Trump's most prominent supporters; especially Republican lawmakers who have recast themselves in the president's image.
Little to no objections are voiced in the state Legislature or the Alabama Republican Party to the president's plan. However, the same cannot be said of Ivey's.
The main difference in the two ideas on how to build, "gleaming new roads, bridges, highways, railways, and waterways," is that Trump wants to finance his plan with debt while Ivey wants to pay as you go. Either way, taxpayers will foot the bill paying now or hoisting the tab on the next generation.
In the coming weeks as the 2019 Legislative Session heats up, expect for the Ivey Administration to propose a fuel tax increase to revamp state roads and bridges.
Also expect some lawmakers to grandstand with shouts of "No new taxes."
Perhaps to some, it might appear disingenuous to support the president's plan to borrow $1.5 trillion and howl against Ivey's request for a modest tax increase.
But in politics, consistency of thought is as rare as an Alabama county road without a pothole.
Currently, nearly a million full-time jobs in the state depend on safe, accessible and reliable roads and bridge.
An investment in infrastructure is proven to be an economic growth factor.
"The economy needs reliable infrastructure to connect supply chains and efficiently move goods and services," according to a study by Robert Puentes. "Infrastructure connects households across metropolitan areas to higher quality opportunities for employment, healthcare and education."
Investment in infrastructure has a two-way benefit; it is fundamental to economic growth, and economic growth also creates more infrastructure.
Alabama hasn't raised revenue on fuel consumption since 1992.
"End of the Road" by Boyz II Men was the number one single in 1992, according to Billboard Year-End Hot 100 singles.
In 1992, a first-class stamp was $0.29, a gallon of regular gas cost $1.13, a dozen eggs were $0.93 and a gallon of milk cost $2.78.
"State gasoline tax rates according to transportation statistics range from a low of eight-cents-per-gallon (in Alaska) to more than 39-cents-per-gallon," according to statistics gathered by the American Road & Transportation Builders Association. "The average cost of state gasoline taxes was $127.26 per vehicle. The average household with 1.75 vehicles thus pays $222.70 in state gasoline taxes or $4.27 per week," reports ARTBA.
Some studies suggest Alabama has pretty good roads and bridges. Try selling pretty good to an Alabama or Auburn football fan.
The state has superior football teams because the universities invest in top-flight athletes, equipment and coaches.
Pretty good schools, health care and infrastructure is why Alabama ranks near the bottom on every measurable metric of a prosperous state.
Gov. Ivey understands, like President Trump understands, that a robust infrastructure is key to dynamic economic growth.
Billboard Year-End Hot 100 singles in 1992, ranked "Achy Breaky Heart" by Billy Ray Cyrus as the 15th most popular song of the year.
1992 was a long time ago. The world has changed and so must Alabama.
Print this piece
Opinion | Deception, subtlety and the wholesale destruction of current ethics laws mark proposed rewrite
Legislation proposed by Rep. Mike Ball, R-Madison, would radically alter the existing State Ethics Act rendering it useless as an effective tool to regulate the behavior of public officials, much less prosecute a rouge lawmaker.
Testifying at a pre-trial hearing in the criminal case against then-Speaker of the House Mike Hubbard in April 2015, Ball said the ethics laws needed amending to avoid prosecutions like Hubbard's in the future.
If HB179 becomes law, Ball will have fulfilled the words he spoke at the Lee County Court House, where Hubbard was tried and convicted.
As House Ethics Committee Chair, Ball has sought to change the State's Act since Hubbard was indicted.
Ball's bill is subtly written from an enforcement and trial perspective to neuter the law.
Words are added, deleted, and meanings changed in ways that might look harmless but actually open the door for the kind of corruption Republicans vowed to change in 2010, when they passed the toughness in the nation's ethics laws.
Beyond changes that would allow for general corruption to go unpunished, Ball's legislation would strip the Attorney General and district attorneys of their power to prosecute anyone who violates the ethics laws without first securing approval from the State Ethics Commission.
All prosecution of any public official would first have to be approved by the Ethics Commission, a group that has repeatedly shown that it bends its decisions according to the prevailing political winds.
HB179 reads in part, "This bill would prohibit the Attorney General or a district attorney from presenting a suspected ethics violation by an individual subject to the code of ethics, other than a member or employee of the commission, to a grand jury without a referral by the commission."
In other words, Ball would have a politically-appointed commission decide if law-enforcement agencies can seek indictments against wrongdoers.
Neither the Attorney General or a county district attorney can even impanel a grand jury in an ethics probe without the commission first finding probable cause.
Some of Ball's alterations come in the form of removing whole sections of the law under the guise of redefining words, like "a thing of value" or "widely attended event."
An example of how Ball's legislation plays with the law is under the section of code, which defines a family member of a public official. Currently, a family member is "[t]he spouse, a dependent, an adult child and his or her spouse, a parent, a spouse's parents, a sibling and his or her spouse, of the public official." Ball changes it so it only includes a spouse and a dependent. That means that a public official may act to enrich his adult children, a parent, an in-law a brother, or a sister. These small but destructive alterations to the law are at the heart of Ball's legislation.
Some loopholes are so extensive that a sitting legislator could be paid by a city or county governmental economic development entity and still seat in the Legislature voting on bills that might directly affect his consulting client.
Out-of-state junkets make a comeback as do several other goodies lawmakers have been desiring.
It seems Republicans want to cash in on the rewards of office like Democrats did once upon a time.
One thing is clear, Ball didn't write the bill, but whoever did knew precisely what they were doing and were probably paid handsomely for their efforts.
There are so many cunningly deceptive changes to the ethics laws in Ball's bill as to make it impossible to catch them all without days of intense study—and perhaps a team of lawyers.
Ball, one of Hubbard's most an ardent defenders has said Hubbard's indictment and conviction was a political witch hunt. He has said he wants to rewrite the ethics laws to save future Hubbards; it now looks as if he has.
Print this piece