Opinion | SMH and calling BS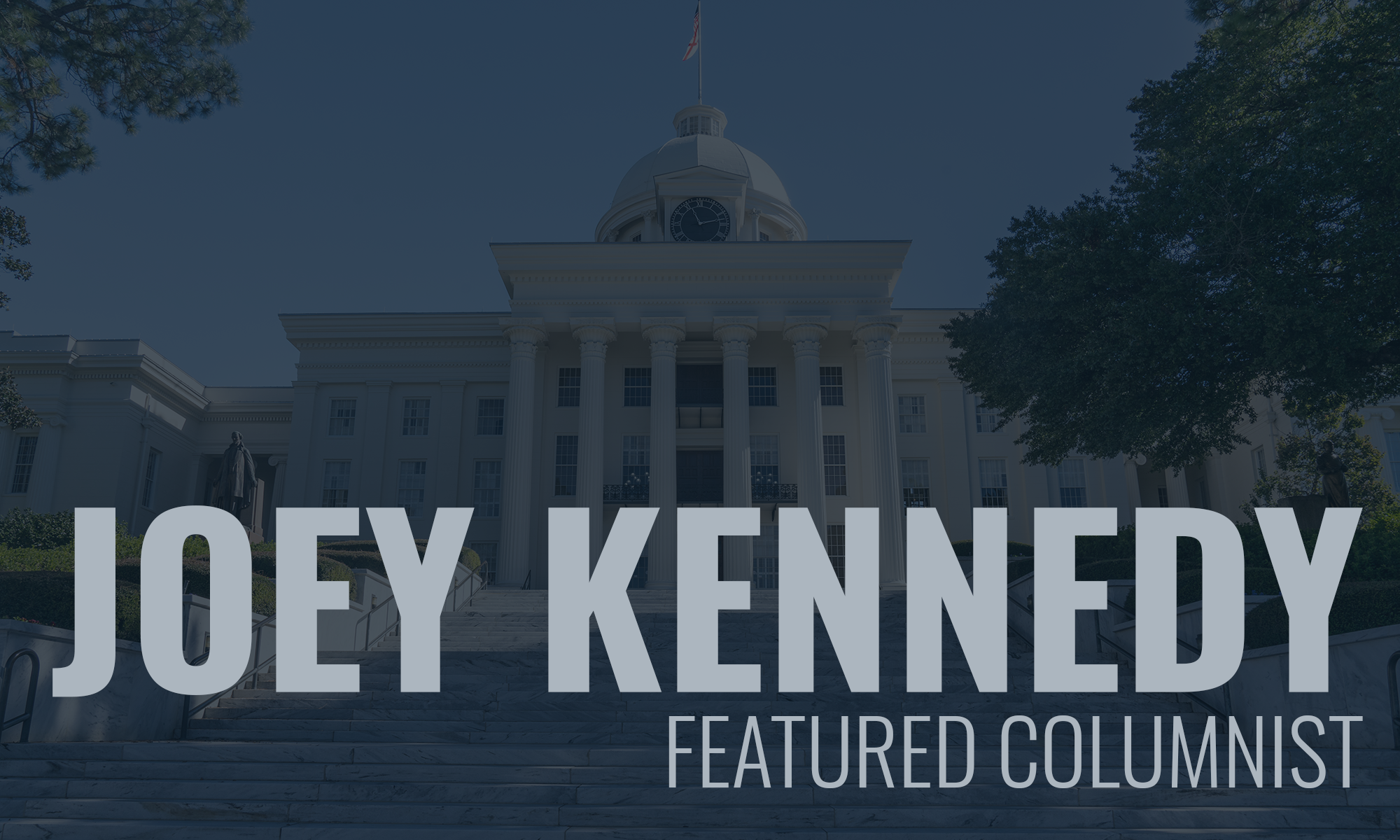 You may not believe this, but there was a time in Alabama where we had commonsense, level-headed Republicans serving in office. There weren't many of them because there weren't that many Republicans.
But they were real Republicans – fiscally conservative, rarely invoking their God as a running-mate, and they supported and sponsored good legislation, regardless of the party that put it forward.
Former Sen. Bill Cabaniss immediately comes to mind. He served in the Legislature for a little while, but many fewer years than today's lifetime "public servants." Cabaniss was in the House from 1978 to 1982, one term, and then in the Senate from 1982 to 1990, two terms.
As happens with most honest, hardworking part-time lawmakers, Cabaniss tired of Montgomery's shenanigans and called it quits in 1990, running for the U.S. Senate against Democrat Howell Heflin.
Imagine a time when we had two high-quality candidates running for the U.S. Senate from Alabama. Heflin won, but Cabaniss ran a good campaign.
Cabaniss would have made an excellent governor. Except Alabama doesn't elect excellent governors.
In 2004, Cabaniss was appointed U.S. ambassador to the Czech Republic by President George W. Bush. He served with distinction, of course. Most Alabama politicians today can't spell "distinction."
The Bill Cabaniss I knew and covered would be appalled with President Donald Trump.
But our Republican U.S. House, Senate and Alabama Legislature members? They're Trump sycophants. If you could pry one off Trump's ass, it would leave a hickey.
And that's disappointing, and not because we've got lock-step Trumpers in the Legislature. Most Republicans in Alabama are. It comes with the territory where "We Dare Defend Our Wrongs."
But there were some – a few – reasonable Republicans in Alabama after men and women like Cabaniss threw up their hands in frustration.
U.S. Rep. Bradley Byrne was one of those – in another lifetime. Byrne helped clean up Alabama's corrupt two-year college system. He ran for governor as a moderate and lost.
So like the infamous George Wallace after a then-progressive Wallace was defeated during his first run for governor, Byrne remade himself in the image of a far-right, God-fearing, immigrant- hating, equality-opposing politician. You know, a Republican.
Now, there's nothing Trump can do that Byrne doesn't support, including building this useless wall on the Southern border.
There was a time that Byrne was the adult in the room. He would analyze a situation, look at as many sides as there were to look at, then make a decision based on what was best for the state instead of what was best to keep his butt in office.
No more of that.
Just this week, Byrne showed what a sycophant he is in his guest column published by Alabama Political Reporter. This week's column wasn't an anomaly; just the latest in Trump suck up from the First District congressman.
Parroting Trump, Byrne blamed Democrats – just now in control – for the failure to fund the stupid wall. Byrne was in the majority party for years before Democrats took over the House in January, and Republicans never funded the wall.
Byrne also backs Trump's Fake National Emergency declaration, even though it's a clear end around Congress and the U.S. Constitution both Trump and Byrne swore to uphold.
SMH.
"Ensuring the safety of the American people is a fight worth fighting," writes Byrne in his Trump propaganda column this week, "and while I wish it hadn't come to this point, the Democrats have left Trump with no choice. We must secure the border and build the wall."
I call BS.
The biggest joke in Byrne's most recent rant against Democrats is this: "We are a nation of laws, and they need to be enforced."
I imagine, then, Byrne will be right up front when Articles of Impeachment are filed against Trump. No? Oh, yeah: "We are a nation of some laws, and some laws need to be enforced."
I'd like to think Byrne is the only Trump sycophant in the Alabama congressional delegation, but there's only one member of Alabama's House delegation who isn't a Trumper, and that's the Seventh District Democrat, Terri Sewell.
But, truly, the state Legislature isn't much better. Most lawmakers were elected to their positions spewing the kind of vitriol Trump loves, even if they preceded Trump. But Del Marsh knows better. The Senate president pro tem – really, the second most powerful elected official in Alabama after House Speaker Mac McCutcheon – was once one of those reasonable Republicans, one of the few we could depend on to be sane when sanity was required.
Now, however, Marsh is pushing a measure to put a box on Alabama's state income tax form so that voters can check it off if they want to send $3 to help fund Trump's border wall.
Alabama is one of the nation's poorest states. Let's check a box to fund mental health or children's health insurance or responsible environmental enforcement. But help pay for a border wall that is nothing more than a worthless monument to a criminal president?
Where once reasonable Republicans like Byrne and Marsh are concerned, we can call BS, and we can SMH all day long, but nothing's going to happen except our voices will turn hoarse and our necks will become sore.
Some days, I just have to LMAO to keep from crying.
Joey Kennedy, a Pulitzer Prize winner, writes a column every week for Alabama Political
Reporter. Email: [email protected]
Print this piece
Opinion | What happened in Huntsville Wednesday night was disgraceful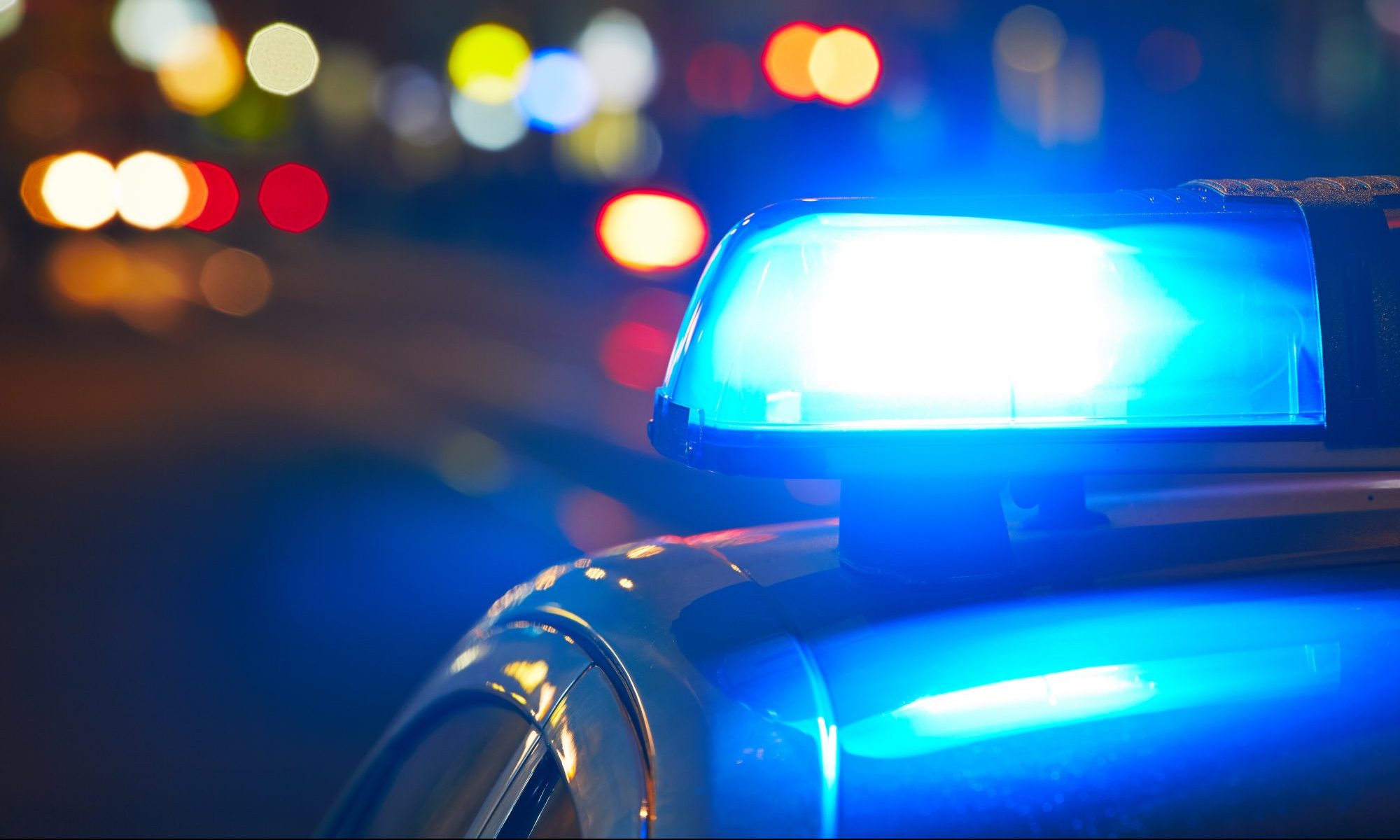 Law enforcement officers in Huntsville assaulted dozens of people Wednesday night following a peaceful protest and march. 
This is the accurate description of what took place in Huntsville. 
I don't care what you heard on "the news" or what you read on Facebook or Twitter. That's what happened. 
Following a peaceful protest downtown — for which the NAACP obtained a permit, because it planned to block traffic — dozens of protesters, gathered to speak out about police brutality of black citizens in the aftermath of the murder of George Floyd, began to march around the downtown area. 
This is their right. It is guaranteed by the U.S. constitution. 
Contrary to popular belief, and according to legal guidance posted by the American Civil Liberties Union, you do NOT need a permit to peacefully assemble. In fact, it is against the law for anyone — or any law enforcement agency — to prevent you from peacefully assembling in response to a breaking news event.  
And yet, that's exactly what happened in Huntsville. 
Huntsville Police, the Madison County Sheriff's Department and — for some reason that no one could immediately explain — the Alabama State Troopers began firing tear gas and rubber bullets at people who were peacefully marching. 
In attempting to explain why such actions occurred, Lt. Michael Johnson of HPD essentially admitted that officers acted improperly. 
He told TV station WHNT-19 that officers attempted to clear the area by telling the lawfully gathered crowd to disperse. When the crowd instead decided to exercise its right to assemble, Johnson said, officers began using force, including firing the rubber bullets at innocent men, women and children and spraying the crowd with pepper spray and tear gas. 
(Just a quick little FYI: Tear gas has been deemed a chemical agent and the Geneva Convention specifically bans its use in war. But it's still legal for police departments to toss into peaceful crowds.)
Johnson said officers used force because they weren't "going to roll the dice" and take a chance that the crowd could become hostile. 
Which — and while I'm no attorney, I feel comfortable going out on this limb — is not how the law works. You can't impose force because you believe someone might break the law. Particularly when there is no evidence of that. 
And how do we know there is no evidence of it? 
Because Johnson just kept on talking during that interview, an interview led by WHNT's Jerry Hayes, who was — and I'll put this kindly — very police-friendly. As Hayes praised the police response and told everyone that the cops really had no choice but to clear the area by gassing children, Johnson explained just how well it had all gone. 
No officers were injured, Johnson said. No property was damaged, he said. They even had single-digit arrests/detainments, he said. 
So, again, law enforcement fired rubber bullets at peacefully assembled men, women and children who didn't damage property, didn't assault police officers and had every right to march on and alongside a public street. 
It's not hard to understand why people are marching against police abuse. 
Democratic state Rep. Anthony Daniels, who represents the Huntsville area and who spoke earlier in the evening at the NAACP-organized event, compared the actions and the optics of the police attacking citizens to "Bloody Sunday" in Selma. On that day in 1965, Alabama State Troopers attacked a group of peaceful marchers because the marchers refused to disperse, and instead continued their march out of Selma towards Montgomery.
"I want someone to explain to me what the state troopers were doing at a peaceful event," Daniels said. "What happened was a disgrace. That was a peaceful protest. Those people were following the laws and were not out of line."
The same cannot be said for the officers. 
There are a number of videos of cops from various agencies firing tear gas canisters at people who are posing no threat, and in most cases are backing away from the officers, and randomly spraying down groups of people with pepper spray for no discernable reason. In one video that was viewed several hundred thousand times by late Wednesday evening, an HPD officer exits his patrol car, pepper spray in hand, and just starts strolling along, periodically dousing terrified people with the spray. 
It was disgraceful. It was ignorant. It was, most of all, simply wrong. 
There has been a lot of condemnation over the last few days of violent protests and criminal acts. And rightfully so. While many people understand and can empathize with the anger that lies beneath these protests, the majority doesn't want to watch cities burn. 
I hope the same people who condemned those acts will also speak out against the violence committed by law enforcement in Huntsville on Wednesday.
Print this piece