Rosen nominated to replace Rosenstein
The White House announced President Donald Trump has nominated Jeffrey Rosen to replace Rod Rosenstein as deputy attorney general.
Rosenstein announced that he was leaving the Department of Justice next month on Monday following the airing of an explosive interview Sunday night of former acting FBI Director Andrew McCabe.
McCabe told CBS News's Scott Pelley that Rosenstein suggested removing President Donald J. Trump (R) from office using the Twenty-fifth amendment claiming that the President was mentally unfit to serve after Trump fired FBI Director James Comey.
Trump Victory Chair Perry O. Hooper Jr. told the Alabama Political Reporter that Rosen was a good pick to replace Rosenstein.
"Jeffrey Rosen is a seasoned professional with not only an outstanding legal mind; but with the necessary management experience for this key position in the Trump administration," Hooper told APR. "He will make an outstanding addition to William Barr's team. He will assist the attorney general in getting the politics out of the Department of Justice and bringing the Mueller investigation to a timely conclusion."
Hooper is a former state Representative and is a member of the Alabama Republican Executive Committee.
Hooper, on Monday, called for a thorough investigation of the Department of Justice following Sunday's revelations.
"I call on all Republican Senators to join Senator Lindsey Graham in his pledge to do everything possible to get to the bottom of the Department of Justice and FBI's behavior toward President Trump and his campaign," Hooper said.
Rosen is currently the Deputy Secretary of Transportation. He worked previously at Kirkland & Ellis, the firm where Attorney General William Barr also worked. Barr was only confirmed last week.
Trump appointed Rosenstein as Deputy Attorney General and Jeff Sessions as Attorney General. McCabe was a career FBI agent.
Following the 2016 election, allegations surfaced that the Trump presidential campaign may have colluded with members of Russian Intelligence and Wikileaks to expose Hillary Clinton's emails in order for Trump to win the 2016 election. The President denies the allegations.
Following revelations that Sessions had not disclosed two meetings that he had had with the Russian Ambassador during his confirmation hearings; Sessions recused himself from the Russian collusion investigation. That meant that his duties in the matter fell on Rosenstein, who acted as an acting AG for the matter. Trump fired James Comey, elevating McCabe to acting FBI Director. After his first meeting with the President, McCabe ordered two FBI investigations of the President. Rosenstein then met with McCabe, and McCabe claims that the two had discussions about removing the President.
Republicans are saying that those discussions may have been an attempted coup.
"It appears that there is a distinct possibility that Deputy Attorney General Rob Rosenstein actually tried to lead a coup to remove the President from office from within the Department of Justice by invoking the 25th Amendment," Hooper told APR. "In this interview McCabe said Deputy Attorney General Rod Rosenstein raised the issue shortly after the firing of FBI Director James Comey in 2017. I find this shocking almost beyond belief."
Rosenstein appointed former FBI Director Robert Mueller as a special counsel to investigate the Russian collusion allegations. Sessions would eventually fire McCabe. In November, Sessions was forced to resign. There is speculation that Barr may close the Mueller investigation after Mueller releases his pending report.
(Original reporting by CBS News and the Washington Post contributed to this report.)
Byrne secures authorization for additional Austal ship in NDAA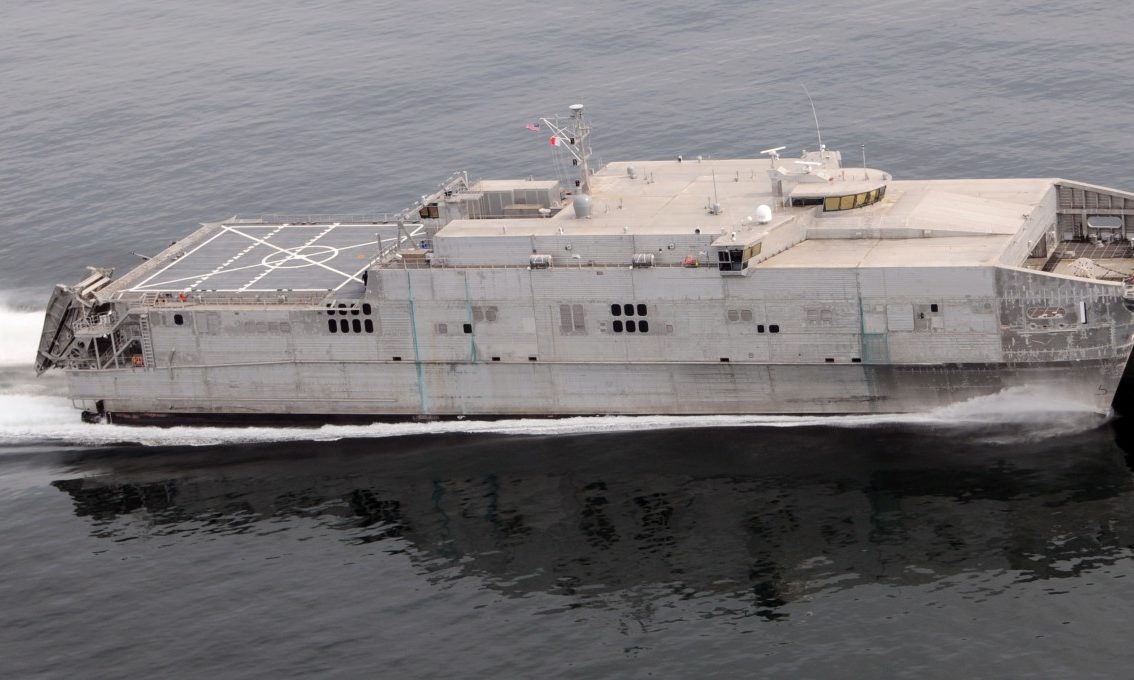 Congressman Bradley Byrne, R-Alabama, this week announced that the House Armed Services Committee approved the National Defense Authorization Act for Fiscal Year 2021 by a vote of 56 to 0. The bill includes a Byrne amendment authorizing $260 million to construct an additional Expeditionary Fast Transport vessel at Austal Mobile. The bill now goes to the House of Representatives for a vote for passage.
"Today's defense authorization bill received strong bipartisan support and will ensure that the men and women of our military have the resources necessary to protect American interests and safety," Byrne said. "Like most legislation, the bill isn't perfect, but the committee's willingness to work together towards a common goal should be a template for the entire House of Representatives to follow."
"It is great news for Southwest Alabama and our entire nation that the committee accepted my amendment to authorize the construction of an additional EPF at the Austal shipyard in Mobile," Byrne said. "Passage of this amendment acknowledges the critical role the 4,000 men and women at Austal Mobile play in supporting our nation's military readiness and moving us closer to our goal of a 355-ship fleet. In fact, just this week we reached a landmark when the Austal-built USS Oakland LCS was delivered to the Navy, becoming the 300th ship in our Navy's fleet. Construction of an additional EPF will strengthen Austal's footprint in Mobile and bolster its contributions to our national defense, and I hope Congress moves quickly to pass this bill into law."
The NDAA sets policy and authorizes funding for the entire United States military and has been passed by the House each year for the previous 59 years. The bill is expected to receive a vote in the House as soon as this month.
An Expeditionary Fast Transport is a 338-foot shallow draft aluminum catamaran designed to be multi-mission capable of intra-theater personnel and cargo lift, providing combatant commanders high-speed sealift mobility with inherent cargo handling capability and agility to achieve positional advantage over operational distances. Bridging the gap between low-speed sealift and high-speed airlift, EPFs transport personnel, equipment and supplies over operational distances with access to littoral offload points including austere, minor and degraded ports in support of the Global War on Terrorism/Theater Security Cooperation Program, Intra-theater Operational/Littoral Maneuver and Sustainment and Seabasing. EPFs enable the rapid projection, agile maneuver and sustainment of modular, tailored forces in response to a wide range of military and civilian contingencies such as Non-Combatant Evacuation Operations, Humanitarian Assistance and Disaster Relief. It is a non-combatant transport vessel characterized by its high volume, high speed, and flexibility. Its large flight deck can accommodate a variety of aircraft.
The EPF is designed to transport 600 short tons of military cargo 1,200 nautical miles at an average speed of 35 knots in Sea State 3. The ships are capable of operating in shallow-draft ports and waterways, interfacing with roll-on/roll-off discharge facilities and on/off-loading a combat-loaded Abrams Main Battle Tank (M1A2). The EPF includes a flight deck for helicopter operations and an off-load ramp that allow vehicles to quickly drive off the ship. The ramp is suitable for the types of austere piers and quay walls common in developing countries. The ship's shallow draft (under 15 feet) will further enhance littoral operations and port access. This makes the EPF an extremely flexible asset for support of a wide range of operations including maneuver and sustainment, relief operations in small or damaged ports, flexible logistics support or as the key enabler for rapid transport.
EPF has a crew of 26 Civilian Mariners with airline style seating for 312 embarked troops and fixed berthing for an additional 104. Military Sealift Command (MSC) operates and sustains the EPFs, which will be allocated via the Global Force Management for Theater Security Cooperation, service unique missions, intra-theater sealift and special missions.
Byrne represents Alabama's 1st Congressional District.