Ivey issues State of Emergency due to flooding, potential severe weather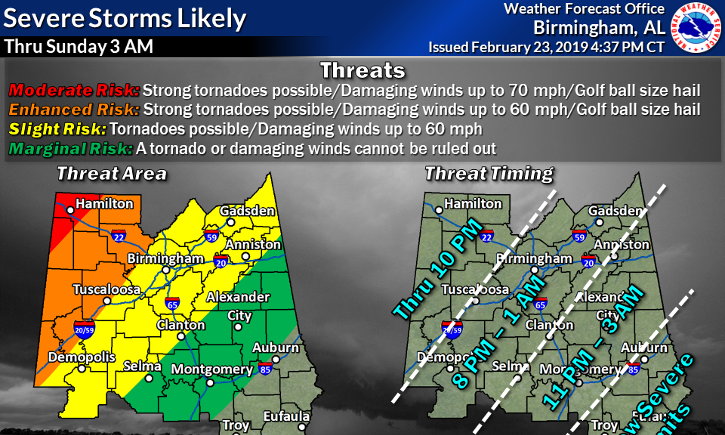 Alabama Gov. Kay Ivey has issued a State of Emergency effective at 9:00 p.m. on Saturday, Feb. 23, 2019, for several counties due to flooding caused by heavy rains over the past several days and ongoing severe weather this weekend.
The counties include Blount, Cherokee, Colbert, Cullman, Dekalb, Etowah, Fayette, Franklin, Jackson, Lamar, Lauderdale, Lawrence, Limestone, Madison, Marion, Marshall, Morgan, Walker and Winston.
These counties are likely to be or are already being impacted by flooding, tornadoes and high winds. According to the National Weather Service, rain and severe thunderstorms will continue to move across Alabama throughout Saturday and into early Sunday morning.
"Parts of North Alabama have seen days of rain and the ground can no longer absorb it. Those rains combined with the ongoing severe weather today have caused a need for this State of Emergency," Ivey said. "I pray that the people of Alabama will remain safe throughout the night and heed citizens to stay aware of weather conditions. We stand ready and are sending resources to help those who are in need tonight."
Ivey has ordered the State Emergency Operations Center in Clanton activated to respond to local requests as needed. The governor also ordered the Adjutant General of Alabama to activate the Alabama National Guard as required.
"Areas in Alabama affected by several days of rain have seen or will see historic flood levels," said Alabama Emergency Management Agency Director Brian Hastings. "The State of Emergency provides the Governor with authorities to deploy resources to assist in disaster response and recovery operations if required."
By declaring the State of Emergency, Ivey is directing the appropriate state agencies to exercise their statutory authority to assist the communities and entities impacted by the ongoing flooding and impact of today's severe weather.
Print this piece
Ivey awards $2.9 million for weatherization projects to assist elderly, low-income residents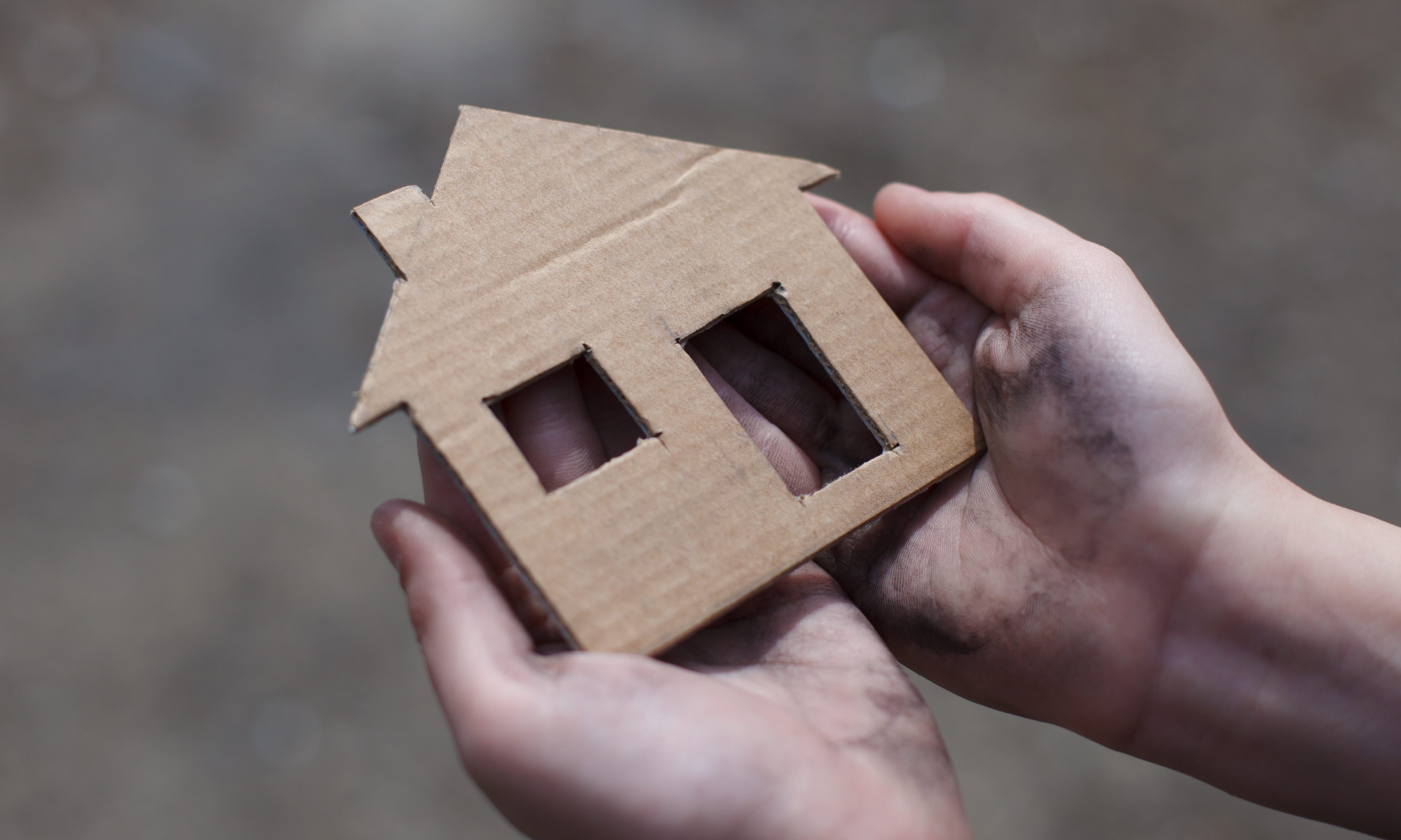 Gov. Kay Ivey has awarded 14 grants totaling $2.9 million to assist low-income and elderly residents with improvements to their homes to lower energy costs and improve home safety. 
The grants support Alabama's Weatherization Assistance Program which provides funds to keep homes warmer in the winter and cooler in summer and makes them more energy efficient. The grants target the elderly, people with disabilities and low-income families with children.
"Alabamians on limited incomes, especially during these difficult times, can often struggle to buy medicine and groceries when having to pay high heating and cooling bills," Gov. Ivey said. "These grants offer tremendous relief by providing weatherization measures that make vast differences in sealing homes against the elements and reducing energy costs."
Qualified homes are assessed to determine the most cost-effective energy efficiency measures. Common improvements including installing insulation in attics, walls and floors; sealing air leaks around doors and windows; repairs and tune-ups to air-conditioning and heating units and replacing light bulbs with more energy-efficient bulbs.
The improvements also reduce the risk of fires and other home hazards.  
Grants are available in all 67 Alabama counties and work is managed through community action agencies and regional planning commissions.
The Alabama Department of Economic and Community Affairs is administering the grants from funds made available by the U.S. Department of Energy.
 "ADECA joins with Gov. Ivey and these partner agencies to make the Weatherization Assistance Program the success it has been and will continue to be," ADECA Director Kenneth Boswell said. "The improvements make a lasting impact in reducing home energy costs for those in need."
Listed (geographically) are grant amounts, community action agencies responsible for the programs, the counties served and their telephone number. Applicants should contact those agencies.
ADECA administers a wide range of programs that support law enforcement, victim programs, economic development, water resource management, energy conservation and recreation.
Print this piece