Opinion | Supreme Court screw-up sullies U.S. Constitution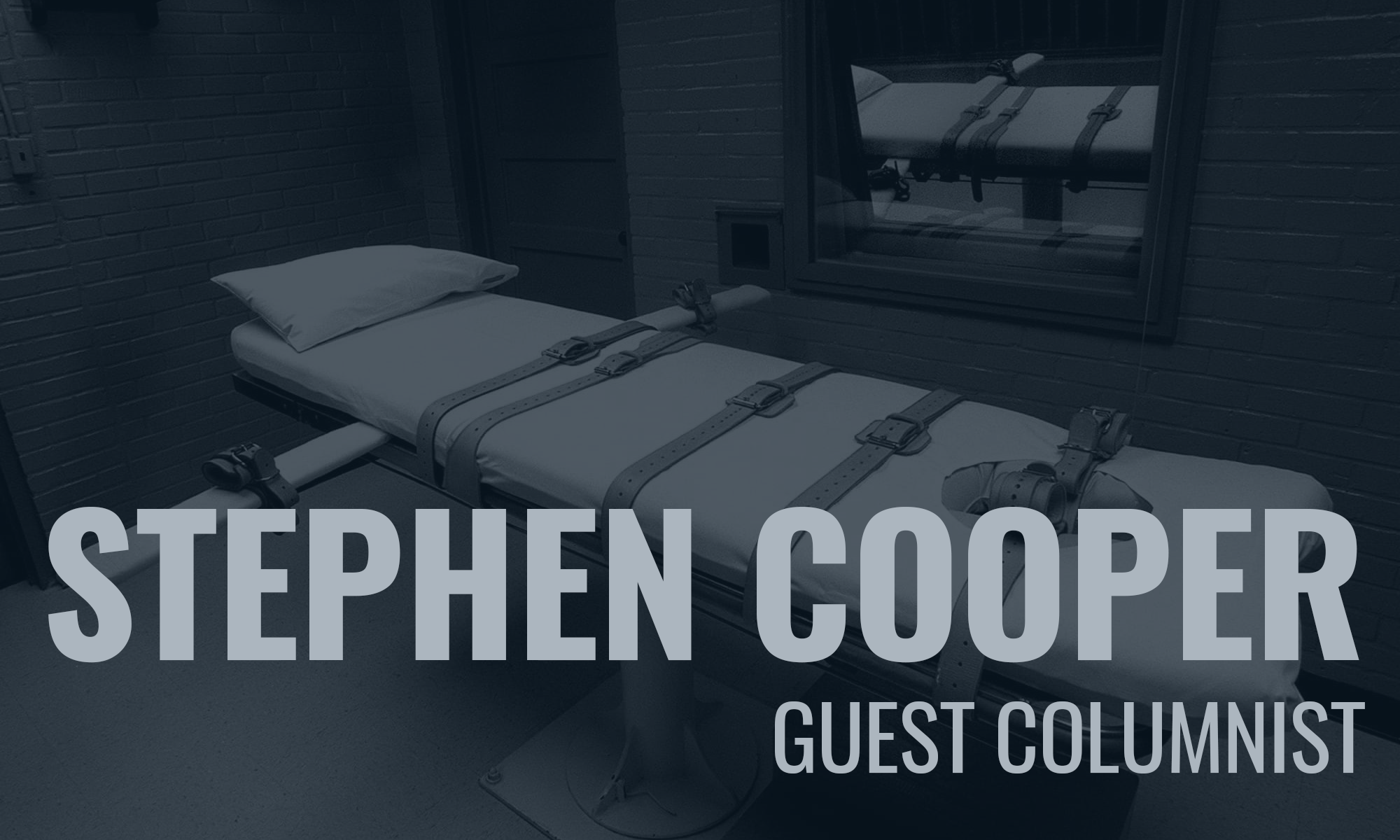 Giving a speech at Georgetown University, late Justice William J. Brennan, Jr., said: "[T]he Constitution is a sublime oration on the dignity of man." However, after the Supreme Court's February 7 refusal to stay devout Muslim Domineque Ray's execution – despite Ray's unrebutted claim only Christian prisoners in Alabama are afforded a spiritual advisor during their final moments – this high-minded aspiration for one of our country's founding documents appears to be, as it has before (see, for example, Dred Scott, Plessy v. Ferguson, Korematsu), empty words. As Justice Kagan observed in dissent, it was "profoundly wrong."
The morning after Ray's unholy execution, Pulitzer Prize-winning columnist John Archibald wrote: "There was a lot of legal maneuvering in the days and hours leading up to a U.S. Supreme Court decision that allowed his 6 p.m. execution. The prison ultimately gave him back his Quran and the state said it would not force him to have the Christian chaplain present, though it would not let any outsider into the execution chamber for security reasons, even in the name of religious freedom. That protocol, prison officials said, has not changed."
Callously and without any indication he was copycatting the state's own abominable proposal – one made during last-minute litigation to ensure Ray's execution – Archibald asserted: "The answer seems pretty simple. If Alabama can't allow an inmate to choose his own religious guide as he exits this earth, maybe they shouldn't let any religious leaders into the execution chamber at all. Easy. But Ray is dead. I do not ask you to grieve for him, the grief is more appropriate for his victims Earnest and Reinhard Mabins and Tiffany Harville."
Now unquestionably, Archibald – and all of us – should grieve for crime victims, but, as I urged before Ray's execution in "Alabama executions: strictly a Christian affair": Following Justice Brennan's noble example, we must also object to religious bigotry and a process disregarding "that even the vilest criminal remains a human being possessed of common human dignity."
No matter how much we demonize condemned men and women in this country – some of whom have later turned out to be innocent – and, no matter how heinous their crimes are, they remain flesh-and-blood sentient beings; describing this downtrodden population in "America Is in the Middle of a Death Penalty Crisis," writer Hannah Riley explained that predominately they're poor, disproportionately they aren't white, and a great many suffer from serious mental illness, a frequent byproduct of a childhood where poverty, abuse, violence, and neglect were the norm.
And even if, like Archibald and our legal system, you don't grieve for the needless loss of Ray's dignity on the gurney, and the resultant loss of the dignity of us all, where, pray tell, is the empathy for Ray's son, his brother, his father, or any of the rest of Ray's relations? For as I've written elsewhere: The death penalty victimizes the innocent children and family members of condemned men and women. These are citizens of this country who have committed no crime, and yet, because of capital punishment's ignominious existence, they are punished too.
Giving voice to their unnecessary suffering in "No Due Process: How the Death Penalty Violates the Constitutional Rights of Family Members of Death Row Prisoners," attorney Rachel King wrote: "After watching the state kill her husband, Shakeerah [Hameen] physically and emotionally fell apart. She wavered on the brink of insanity, barely able to function. Although Shakeerah was a devout Muslim, she was too depressed to pray. Five years after her husband's execution, the highly-talented and once vital woman still struggles to maintain herself and her family." Shakeerah's son "Little Hameen testified at his father's parole hearing, sobbing and begging the board to spare his life. He told the board members how much he relied on his father for advice and support and said that he couldn't live without him. The first year after Hameen's execution, his son stopped working and attempted suicide, again. Within two years of the execution, he was in prison on capital charges."
It is this savage-type suffering that Ray's family is now subject to, exacerbated by the knowledge that the last thing Ray wanted, that our legal system heartlessly and inhumanely denied him, was his request to have his imam present at the time of his death – the last shred of grace a so-called civilized race can grant a Muslim man before it uncivilly exterminates him.
On Valentine's Day, in "Things worth loving," Archibald wrote, "I love people who are empathetic. Because they feel the pain of others they don't need a reminder to walk around in others' shoes. I love those who stand on their principles, even if I don't always fully comprehend or appreciate the stand. I love those who walk toward . . . the wrongs, or the overwhelming power, or the injustice, or the hard conversations."
On this Archibald and I agree, because I love Mr. Ray's public defenders; they fought tooth and nail and used the power of the pen, informed by their legal training and burnished by a passion in their hearts, to push for ideals Mr. Ray wanted – ideals each and every one of us should want – our Constitution to be imbued with, to stand for, and to defend. For everyone.
About the Author: Stephen Cooper is a former D.C. public defender who worked as an assistant federal public defender in Alabama between 2012 and 2015. He has contributed to numerous magazines and newspapers in the United States and overseas. He writes full-time and lives in Woodland Hills, California. Follow him on Twitter at @SteveCooperEsq
Print this piece
Opinion | Alabama doctor: We've lost precious time and must act now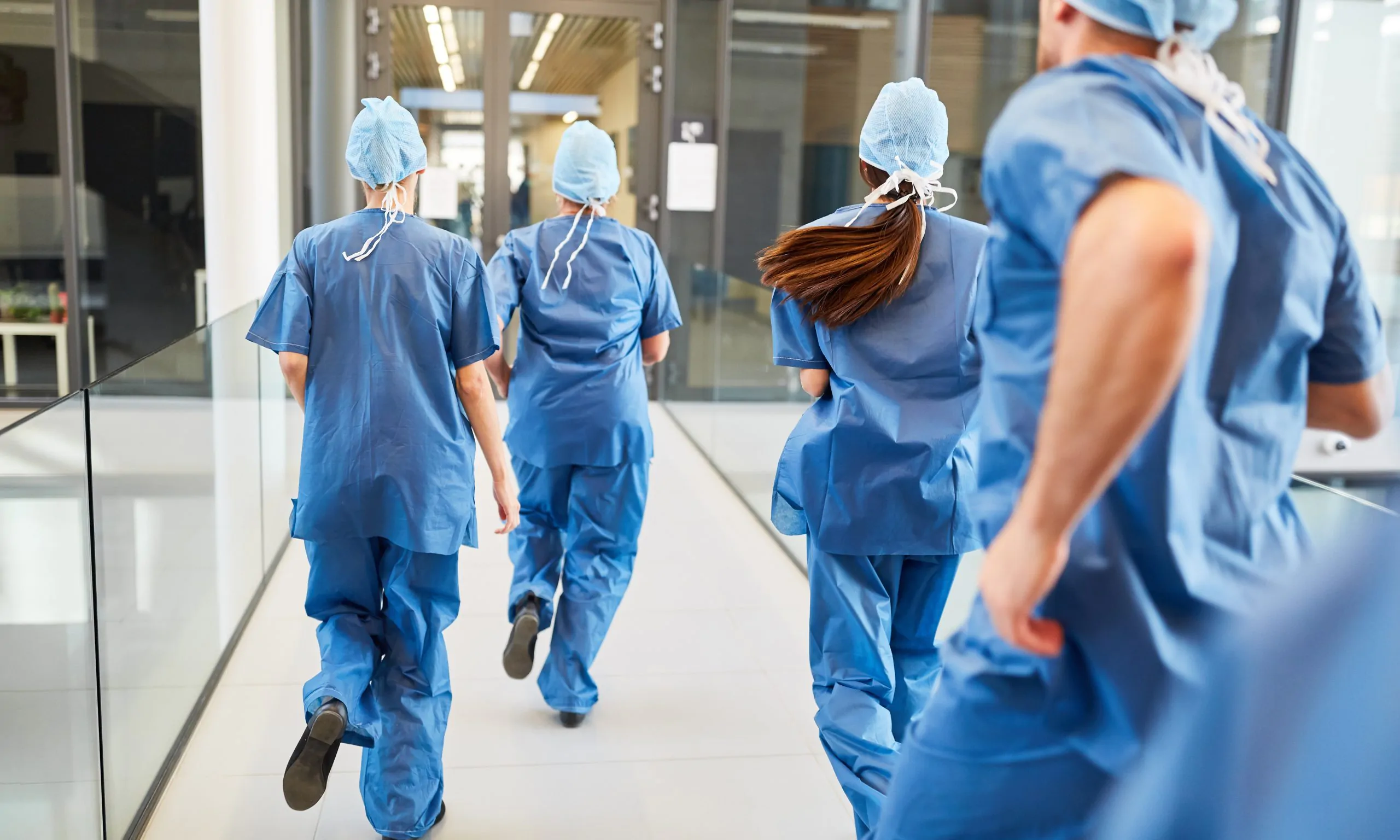 Disclaimer: The opinions expressed in this perspective are my own.
My home air conditioning unit broke this week. Worst possible time, right?
Fortunately, it was an outdoor problem, so the repair guy didn't have to come inside.
When he approached the door to discuss the problem, I told him I was an intensive care unit doctor at one of the largest hospitals in the country who couldn't risk any potential coronavirus exposures and asked him to stand as far away from me as possible.
He responded, "Think this whole coronavirus thing is real?"
The way that our political leaders have failed at handling this pandemic has seeped into the culture. This nonchalant attitude was modeled by Alabama's leaders who acted like this could never happen in our state two weeks ago, by spring breakers enjoying themselves on the beaches despite pandemic warnings last week, and by my repair guy who was completely oblivious just a few days ago.
Political action was needed weeks ago when those of us in the medical community were sounding the alarm. We now have lost precious time, and the president is even considering loosening restrictions.
Meanwhile, my wife and I are planning how to isolate me away from my kids for the next several weeks, since my friends and I are anticipating placing many Alabamians on ventilators as we see severe cases skyrocket.
Allow me to make one last plea for the state of Alabama.
Our state political leaders are doing the equivalent of sitting at the dinner table wondering if we should buy a weather radio for protection while a tornado is at the front door, and the president is about to let everyone go outside to play.
Time is of the essence. Please urge your leaders and Gov. Ivey to implement much heavier action in Alabama now. More shelter in place orders are needed across the state like what Birmingham did on Tuesday.
This is the minimum we need to give our state's healthcare system the most essential commodity it needs right now – time.
Some people are doing great at social distancing and are taking this very seriously. I thank you for this. However, the average person is barely listening to even these simple requests.
Staying at home is the most basic way to flatten the curve. Loosen this recommendation any further as the president has suggested, and it will magnify the Alabama April 2011 tornado outbreak by several fold. Nine years later, this is our "James Spann with no suspenders," "respect the polygon," "once in a generation" moment, Alabama.
I urgently plead with our local and state leaders to quickly take the next steps needed to proactively protect all of us right now. Our healthcare systems need the valuable time to build capacity at a reasonable pace, figure out treatment options for this novel virus, and hammer out backup plans.
I see several other immediate priorities. At the national level, rather than waiting for corporations to pivot towards mask and ventilator making, we need to invoke and implement the Defense Production Act now to generate vital medical supplies to protect those of us on the frontline and our patients.
The outpouring of community support for making masks is amazing. We are grateful, but the federal government could make them to scale. My colleagues across the US are unsafely reusing masks, especially N95 masks that are supposed to be reserved only for those of us on the very front of the frontline. Please don't hoard these masks. Rather, donate them to your local hospital.
At the state level, our leaders should ensure that rural and small-town hospitals, such as the ones in my hometown of Anniston, are adequately prepared with the supplies and communication structures needed to identify and ration critical needs and workforce. I know many aren't ready. As the virus spreads quickly throughout the state, hospitals in rural Alabama will most surely run out of supplies unless we act quickly to help them. The federal government isn't stepping up at the moment.
Finally, and at the very least, we need our leaders to be highly visible on television continuously urging citizens to stay at home every day. Other countries that have successfully controlled the pandemic have made this a priority and a natural part of all messaging that is being delivered. We should do the same.
Things will get bumpy in the next month, but we in the medical community are here to guide and protect you through this as best we can, Alabama.
I echo the urgency and recommendations of Dr. Anthony Fauci and Surgeon General Jerome Adams.
Please stay at home unless absolutely necessary.
Take care and be safe, Alabama.
Dr. Anand S. Iyer, MD, MSPH Pulmonologist and Intensivist, is a 2003 graduate of The Donoho School in Anniston.
Print this piece