Opinion | Brandy Ayers stole "normal" from the women he abused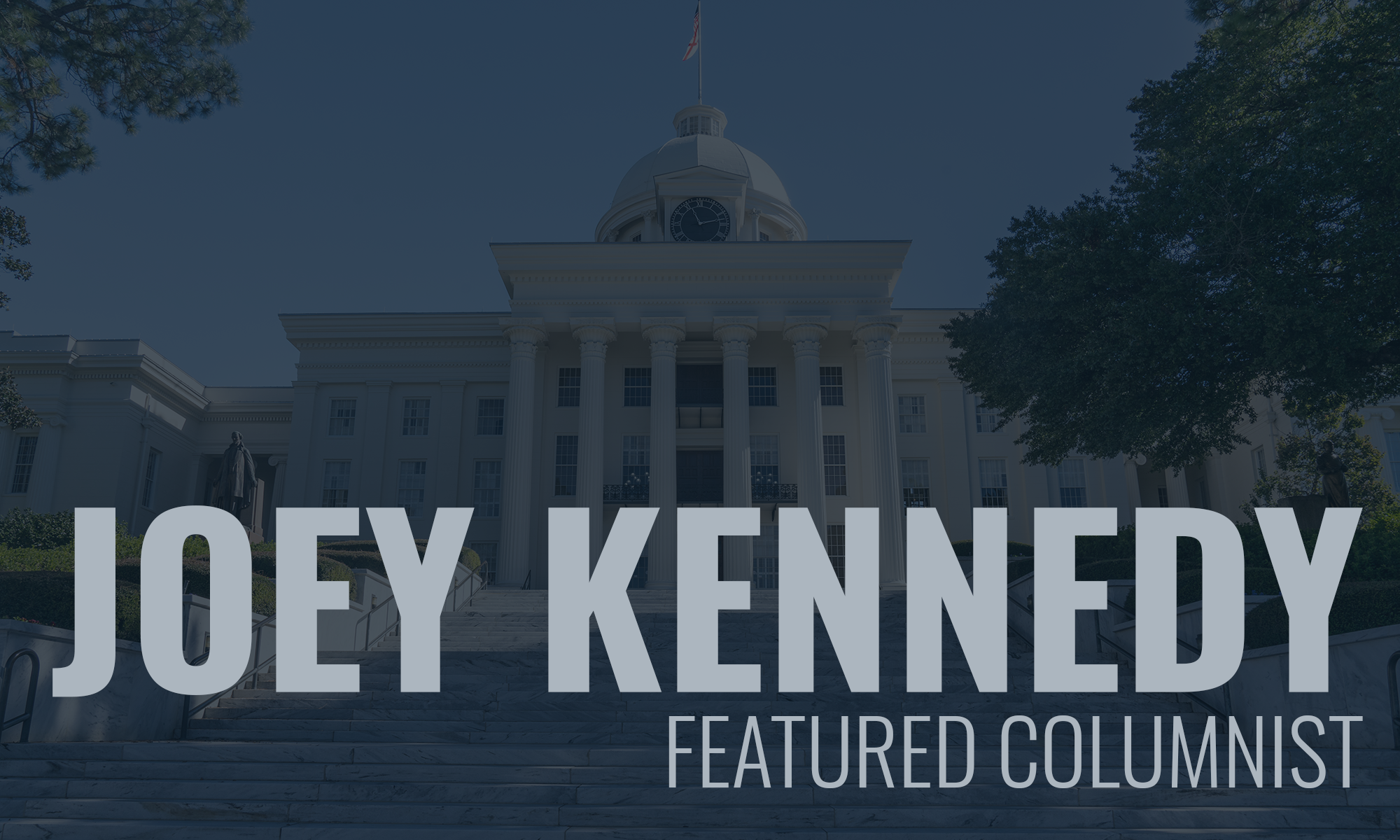 Shortly after the Anniston Star posted a story that Washington Post Executive Editor Martin "Marty" Baron was coming to Anniston to deliver the annual Ayers Lecture, the rumblings started.
On the surface, it appeared to be an insult to the many women, including my wife, Veronica, who were abused by H. Brandt Ayers, former publisher and chair of Consolidated Publishing, which owns the Star and other newspapers.
Ayers long has physically assaulted women by hitting them on the butt with a paddle or other available object against their will, often forcefully.
In Veronica's case, Ayers struck her 18 times with a metal ruler (a pica pole) in the newsroom of the Star in the mid-1970s when she was a young reporter. Veronica tried to fight off Ayers, but he was strong and she was overwhelmed. She wrote about this assault in the February 2018 issue of B-Metro magazine. Unlike other Ayers' assaults, Veronica had a witness, a newly hired reporter working in an unobserved corner of the newsroom.
When the story by former Star reporter Eddie Burkhalter broke on Alabama Political Reporter Jan. 1, 2018, Ayers at first denied assaulting any reporter. In the next couple days, Ayers admitted hitting another female reporter and, as for my wife's claims, he said "let the accusation stand," in effect, admitting the assault.
In the days that followed more reporters and even women who worked in the Ayers' home came forward. We learned Ayers' nickname among some people in Anniston is "Spanky."
So we wondered why in the world would Marty Baron, one of the most respected newspaper editors in the business, grace a lecture with the name of "Ayers" attached to it. The Washington Post has been one of the media outlets in the forefront of the #MeToo movement. The newspaper won a Pulitzer Prize for its coverage of former Chief Justice Roy Moore's pursuit and abuse of teenaged girls when Moore worked in the district attorney's office in Etowah County.

As it finally turns out, Baron won't be delivering the Ayers Lecture today. He said an illness forced him to cancel.
Baron was originally scheduled to deliver the Ayers lecture last year, but that event was canceled after the Ayers was exposed as a serial abuser and resigned as chairman of Consolidated Publishing. This past weekend, Ayers was one of the 200-plus men spotlighted in The New York Times quitting their jobs because of accusations of vile acts against women. Baron said via email that he didn't cancel his appearance last year: "It wasn't my call," Baron said. "The invitation was shifted to this year. I said OK."
Except for some, it wasn't OK. Burkhalter actually quit his job at the Star because the newspaper told him to stop reporting on the story and to quit speaking to my wife. The Star was trying to bury a story instead of doing what a good newspaper like the Washington Post does: buckle down and report it, accurately and as quickly as possible.
After APR published Burkhalter's account, the Star rushed out a story a couple hours later. The Ayers story trended nationally and internationally: Another powerful man caught doing terrible stuff to vulnerable women was forced to resign.
So here we are this week, the executive editor of the Washington Post, set to deliver the Ayers Lecture in Anniston this afternoon – before illness caused him to cancel.
Baron was eloquent in defending his decision to come:
"I am fulfilling a commitment I made a long time ago," Baron said in an email after I contacted him. "I am appearing because I respect the Anniston Star's history of advocating for civil rights, cultivating outstanding journalists and sustaining vibrant local journalism, which is critically important. It's also an opportunity to speak on behalf of our profession in a part of the country where journalists are an object of particular suspicion and to represent the work of The Washington Post. I also will be able to meet with students. I see real value — and derive satisfaction — in encouraging the next generation of journalists."
True, the Star has an awesome history. But that's what it is: History.
I'm proud of the three-plus years I worked at the newspaper, and I made relationships that remain even today. I met Veronica when I worked at the Star and she worked at the Consolidated Publishing-owned Daily Home of Talladega.
But I wasn't at the Star long before I began hearing about Ayers' spanking fetish. It was fairly common knowledge in the newsroom, and female employees were counseled not to be alone with the publisher. Veronica told me about her being assaulted by Ayers before we were married.
I understand that with my wife directly involved, I am not unbiased. But, then, I'm writing informed opinion, by its very nature a biased form of journalism. In my first email to Baron, I offered that "I wish you weren't legitimizing the Ayers's (sic) abuse of many women by appearing at their lecture Thursday."
Baron, probably rightly so, was offended: "Your suggestion that I am legitimizing abuse is insulting and runs counter to everything I have stood for throughout my career." Indeed, Baron played perhaps the most important role at the Boston Globe nearly two decades ago in exposing the Catholic priests' abuse of girls and boys, an awful situation that continues to this day. That work by the Globe was portrayed in the movie Spotlight, released in 2015.
Still, it seemed as if Baron were somewhat blind to the feelings of the women Ayers' abused. No doubt, the living Ayerses, including Brandy, were likely to be at the event. Certainly the new chair, Josie Ayers – Brandy's wife – would attend. The decisionmakers who killed Burkhalter's story would likely be there. Baron did say he would praise Burkhalter's reporting – if he were asked about it.
That didn't sit well with Burkhalter.
"The week before I learned about the allegations against Ayers," Burkhalter said, "I cowrote an article on an Anniston-area woman who became the fifth to accuse then Senate candidate Roy Moore of sexual assault. As I thought about how we should cover this possible story, I thought of using the Washington Post's great work on Moore as a template."
And then: "To think that Baron will speak at the Ayers Lecture, possibly shake the hand of one of the two editors who ordered me to drop the story, saddens me," Burkhalter said. "I've always looked up to the work they do at the Post, and the decision to speak at an Ayers lecture is a slap in the face to all the women Ayers assaulted, and to the profession I was proud to have spent almost a decade in."
Here's how two of the women abused by Ayers viewed Baron's appearance: "At first, Mr. Baron's scheduled talk saddened and sickened me," said an unnamed victim from the mid-1970s. "How could he come to Anniston to honor the Ayers family? Just this week the New York Times listed pictures of prominent men who had been exposed through the #MeToo movement. There was Brandy Ayers among those with mug shots in The Times. But now, I am almost grateful to Mr. Baron because it brings to light once again the sick story of how Brandy sexually assaulted young female employees for years, got away with it and was so arrogant throughout his life. He was a predator. When his newspaper had a chance to be a fine paper covering the story, they recoiled and protected the predator."
And my wife, Veronica, who is the public face of the women victimized by Ayers:
"When I first read about Martin Baron giving the annual Ayers Lecture in Anniston, I was sorely disappointed. The Washington Post has been at the forefront of covering the #MeToo movement, even breaking the story about Roy Moore's predilections toward teen girls. I thought the editors there understood, but obviously I was wrong. Then, I found out that Mr. Baron has cancelled due to health issues. I am genuinely sorry that he is sick, and I do hope he gets better soon. He's an important leader in our profession."
Veronica continues: "I like to believe that he (Baron) thought about what message his visit, even though he may not have intended it that way, would be sending: That it's OK to abuse women employees because after a bit of discomfort, you can go back to living your life."
The kind of abuse bad men like Ayers dishes out does not go away in a year. It doesn't go away in a lifetime. The many women Ayers assaulted will never forget what happens when a powerful man who held their careers in his hands gets exposed.
Nothing.
No apologies. No repentance. Just back to normal.
His wife is the new "boss." His presses keep turning.
But other lives are altered, forever so. There is no back to normal for them. Normal died at the end of a pica pole in the newsroom, or in a lonely office where the big man ruled.
Joey Kennedy, a Pulitzer Prize winner, writes a column each week for Alabama Political Reporter. Email: [email protected]
Opinion | Voting doesn't have to be a health risk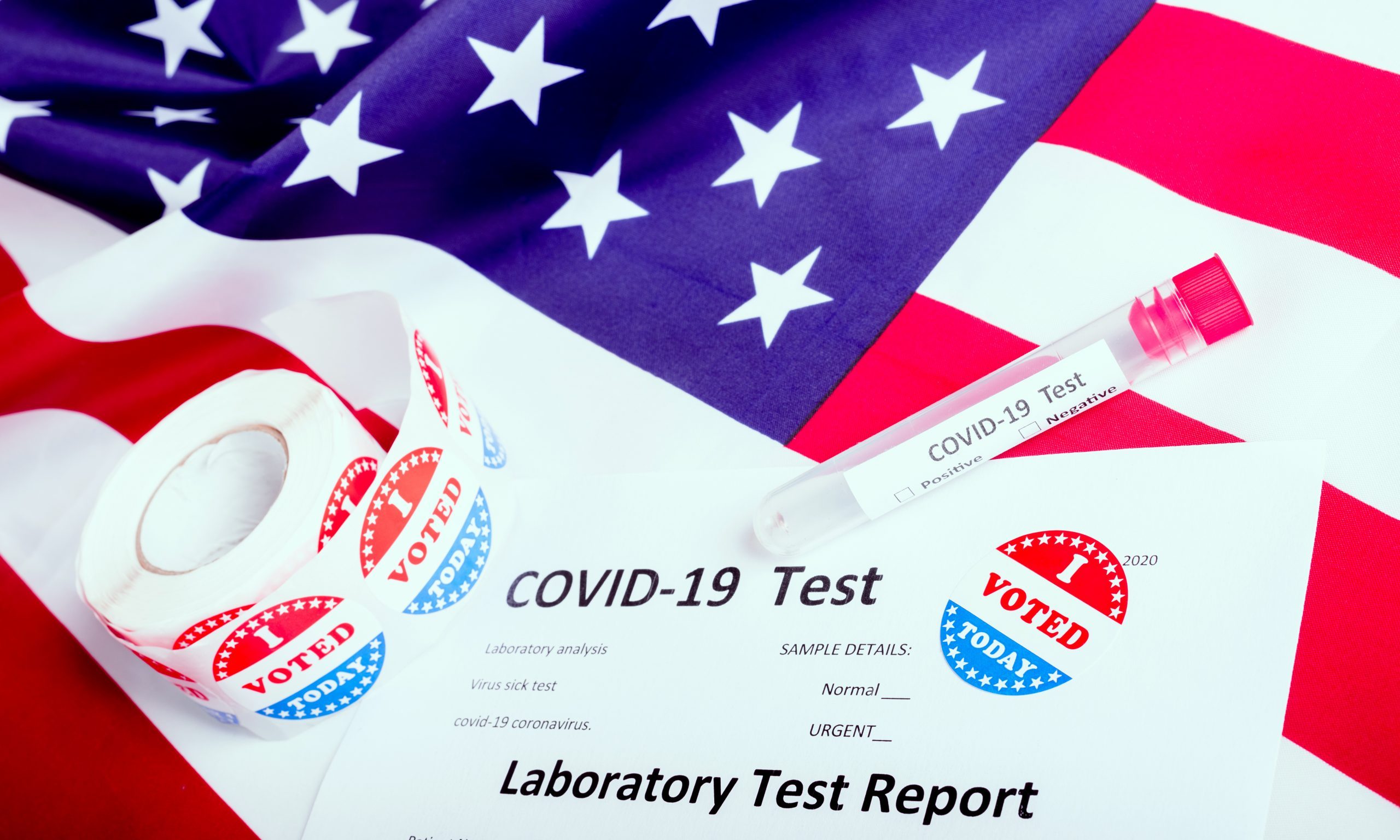 My vote was suppressed Tuesday. I didn't vote because I was not going to submit myself to walking into a polling station, even masked, during a coronavirus pandemic that is raging out of control.
There were attempts to require masks of voters and poll workers. It's the law in Jefferson County. But Secretary of State John H. Merrill and State Attorney General Steve Marshall opposed that. I could have participated in curbside voting, as one judge ordered, but Merrill and Marshall fought that in the courts, too, and won.
Hardly a better example of active voter suppression than going to the courts to make sure voting is as difficult as possible.
Yes, I could have applied for an absentee ballot, but there are hurdles there, too. The only real race on the Democratic Party ballot was one for Jefferson County Treasurer. So I let my vote be suppressed. Without a pandemic, I would have just run into my polling place and out, taking less than five minutes.
Sometimes, when you have a wife whose immune system is compromised, it's better to keep a low profile and not be present where the disease may have a presence. I don't miss voting in many elections, but I decided this one just posed too many risks for me to participate.
So Merrill's voter suppression strategy worked, at least on me. Congratulations, Mr. SoS! Your Republican masters are no doubt very proud of you.
Actually, voter turnout was just above 17 percent, according to Merrill's office, which for a runoff postponed from March and during a COVID-19 surge probably isn't too bad. Turnouts have been worse during times free of pandemic.
And not just to pick on Merrill – I do that because he knows there are many barriers to folks having an easy route to voting in Alabama, but he acts like there aren't – but the biggest voter suppressor on Tuesday was the pandemic. The Democratic Party runoff was pretty low-profile, except for a U.S. House runoff in the First District.
The featured event was the Republican Party runoff for the U.S. Senate nomination between former Attorney General Jeff Sessions, trying to win his old Senate seat back, and former Auburn football coach Tommy Tuberville, a political novicewho doesn't seem to have a clue. It wasn't much of a campaign. Tuberville pretty much spouted platitudes about Donald Trump and little else, while Sessions spent most of his time pathetically begging voters to return him to the post he held for two decadesbefore selling out to Trump, who later stabbed Sessions in the back and endorsed Tuberville.
Tuberville won handily, and will face Sen. Doug Jones, the Democrat, on Nov. 3. Don't count out Jones, though a lot of people already have. Jones, no left-wing liberal by any measure, is a scrapper who won't go down without a fight, even though his Senate seat is considered the most vulnerable for Democrats this election year. But at some point, Tuberville is going to have to do something besides praise Trump, whose poll numbers are in free fall, and on the issues, Tuberville is nowhere near Jones' league.
Now we wait for the Nov. 3 General Election, where Trump is up against former Vice President Joe Biden. Biden is ahead in the polls, even in some states that haven't voted Democratic in a while. But as we saw with Democrat Hillary Clinton in 2016, Democrats cannot be cocky; too often, they find a way to blow an election.
There are all sorts of character flaws in Trump, including that he's an unabashed racist. But he is a good campaigner, especially to his base. True, that base doesn't generally feature the sharpest minds around, but they do turn out, and won't be deterred even with the current plague running amok.
Should Biden select an African-American woman as his vice president, and if Biden's campaign continues working hard across the country to make sure his voters show up, the former vice president could win in a landslide. But not if voters, especially suburban women and African Americans, don't go to the polls.
Turnout will be the key, and there's nothing to indicate that on Nov. 3 we still won't be in the throes of this damned virus that has disrupted everybody's lives.
Yes, Trump mishandled the response to COVID-19. But he's made it clear where the virus is concerned, he's done. The 135,000-plus American deaths doesn't move him at all. He argues that if we just didn't test as much, we wouldn't have as many virus cases. That's a ridiculous statement, and he's been ridiculed for it. The cases are there whether we test or not. Trump is more than just goofy; he's mentally unstable.
So from now to November, Merrill should be working with the governor and other state officials to come up with a plan to make voting safe and easy. The best alternative, of course – the one that scares Republicans to death – is mail-in ballots. But Merrill and others will complain that risks voter fraud, a claim never substantiated in any significant way by the Republicans who are masters at voter suppression.
In November, I won't have the luxury of not really having something to vote for. We must get this pathological narcissist out of the White House, and many of us will put our lives on the line, if necessary, to do it.
It's really up to state officials, led by Merrill, to make sure Alabama voters can do that in as safe a way as possible, and the safest way cannot factor voter suppression into the mix. That may be too big a task for Merrill.