Opinion | Brandy Ayers stole "normal" from the women he abused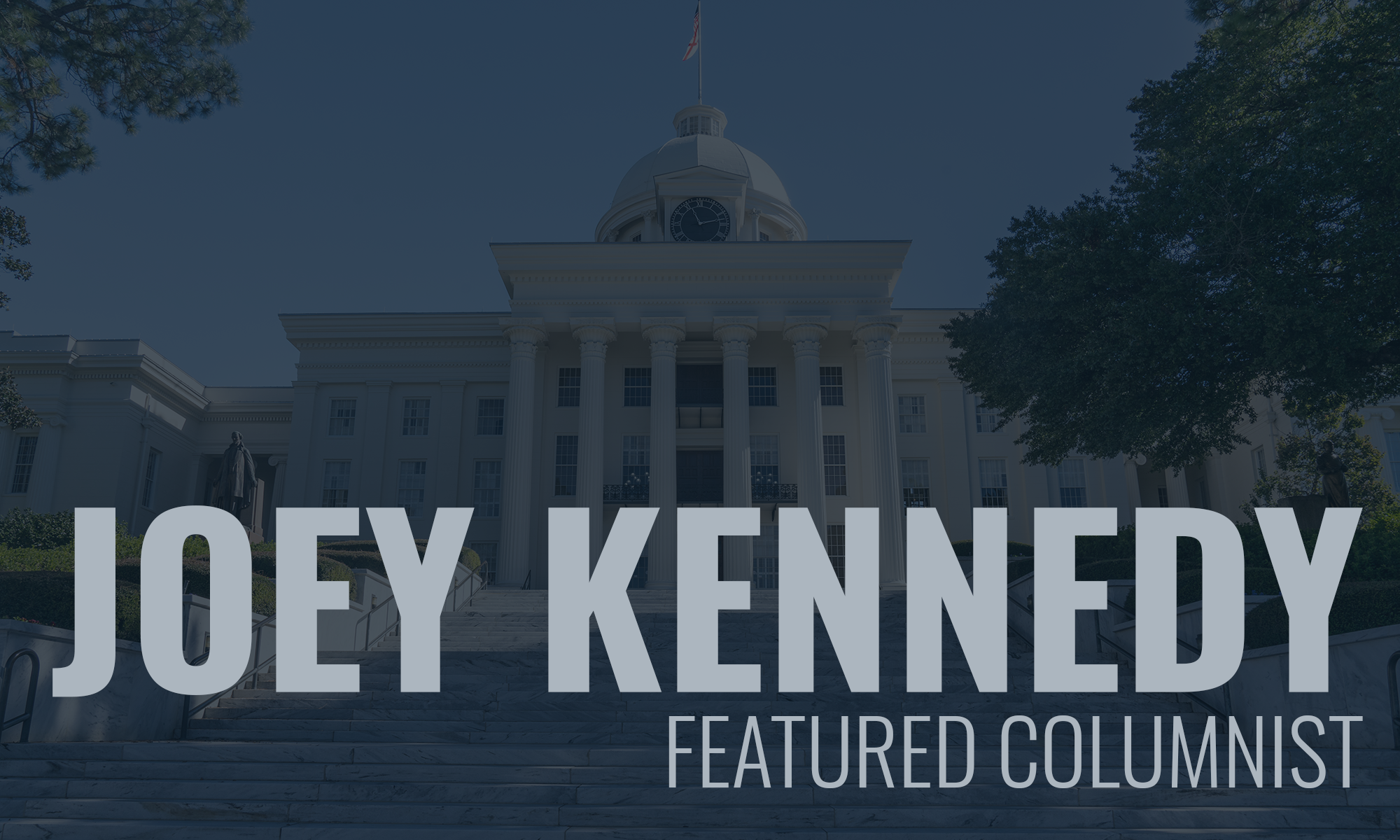 Shortly after the Anniston Star posted a story that Washington Post Executive Editor Martin "Marty" Baron was coming to Anniston to deliver the annual Ayers Lecture, the rumblings started.
On the surface, it appeared to be an insult to the many women, including my wife, Veronica, who were abused by H. Brandt Ayers, former publisher and chair of Consolidated Publishing, which owns the Star and other newspapers.
Ayers long has physically assaulted women by hitting them on the butt with a paddle or other available object against their will, often forcefully.
In Veronica's case, Ayers struck her 18 times with a metal ruler (a pica pole) in the newsroom of the Star in the mid-1970s when she was a young reporter. Veronica tried to fight off Ayers, but he was strong and she was overwhelmed. She wrote about this assault in the February 2018 issue of B-Metro magazine. Unlike other Ayers' assaults, Veronica had a witness, a newly hired reporter working in an unobserved corner of the newsroom.
When the story by former Star reporter Eddie Burkhalter broke on Alabama Political Reporter Jan. 1, 2018, Ayers at first denied assaulting any reporter. In the next couple days, Ayers admitted hitting another female reporter and, as for my wife's claims, he said "let the accusation stand," in effect, admitting the assault.
In the days that followed more reporters and even women who worked in the Ayers' home came forward. We learned Ayers' nickname among some people in Anniston is "Spanky."
So we wondered why in the world would Marty Baron, one of the most respected newspaper editors in the business, grace a lecture with the name of "Ayers" attached to it. The Washington Post has been one of the media outlets in the forefront of the #MeToo movement. The newspaper won a Pulitzer Prize for its coverage of former Chief Justice Roy Moore's pursuit and abuse of teenaged girls when Moore worked in the district attorney's office in Etowah County.

As it finally turns out, Baron won't be delivering the Ayers Lecture today. He said an illness forced him to cancel.
Baron was originally scheduled to deliver the Ayers lecture last year, but that event was canceled after the Ayers was exposed as a serial abuser and resigned as chairman of Consolidated Publishing. This past weekend, Ayers was one of the 200-plus men spotlighted in The New York Times quitting their jobs because of accusations of vile acts against women. Baron said via email that he didn't cancel his appearance last year: "It wasn't my call," Baron said. "The invitation was shifted to this year. I said OK."
Except for some, it wasn't OK. Burkhalter actually quit his job at the Star because the newspaper told him to stop reporting on the story and to quit speaking to my wife. The Star was trying to bury a story instead of doing what a good newspaper like the Washington Post does: buckle down and report it, accurately and as quickly as possible.
After APR published Burkhalter's account, the Star rushed out a story a couple hours later. The Ayers story trended nationally and internationally: Another powerful man caught doing terrible stuff to vulnerable women was forced to resign.
So here we are this week, the executive editor of the Washington Post, set to deliver the Ayers Lecture in Anniston this afternoon – before illness caused him to cancel.
Baron was eloquent in defending his decision to come:
"I am fulfilling a commitment I made a long time ago," Baron said in an email after I contacted him. "I am appearing because I respect the Anniston Star's history of advocating for civil rights, cultivating outstanding journalists and sustaining vibrant local journalism, which is critically important. It's also an opportunity to speak on behalf of our profession in a part of the country where journalists are an object of particular suspicion and to represent the work of The Washington Post. I also will be able to meet with students. I see real value — and derive satisfaction — in encouraging the next generation of journalists."
True, the Star has an awesome history. But that's what it is: History.
I'm proud of the three-plus years I worked at the newspaper, and I made relationships that remain even today. I met Veronica when I worked at the Star and she worked at the Consolidated Publishing-owned Daily Home of Talladega.
But I wasn't at the Star long before I began hearing about Ayers' spanking fetish. It was fairly common knowledge in the newsroom, and female employees were counseled not to be alone with the publisher. Veronica told me about her being assaulted by Ayers before we were married.
I understand that with my wife directly involved, I am not unbiased. But, then, I'm writing informed opinion, by its very nature a biased form of journalism. In my first email to Baron, I offered that "I wish you weren't legitimizing the Ayers's (sic) abuse of many women by appearing at their lecture Thursday."
Baron, probably rightly so, was offended: "Your suggestion that I am legitimizing abuse is insulting and runs counter to everything I have stood for throughout my career." Indeed, Baron played perhaps the most important role at the Boston Globe nearly two decades ago in exposing the Catholic priests' abuse of girls and boys, an awful situation that continues to this day. That work by the Globe was portrayed in the movie Spotlight, released in 2015.
Still, it seemed as if Baron were somewhat blind to the feelings of the women Ayers' abused. No doubt, the living Ayerses, including Brandy, were likely to be at the event. Certainly the new chair, Josie Ayers – Brandy's wife – would attend. The decisionmakers who killed Burkhalter's story would likely be there. Baron did say he would praise Burkhalter's reporting – if he were asked about it.
That didn't sit well with Burkhalter.
"The week before I learned about the allegations against Ayers," Burkhalter said, "I cowrote an article on an Anniston-area woman who became the fifth to accuse then Senate candidate Roy Moore of sexual assault. As I thought about how we should cover this possible story, I thought of using the Washington Post's great work on Moore as a template."
And then: "To think that Baron will speak at the Ayers Lecture, possibly shake the hand of one of the two editors who ordered me to drop the story, saddens me," Burkhalter said. "I've always looked up to the work they do at the Post, and the decision to speak at an Ayers lecture is a slap in the face to all the women Ayers assaulted, and to the profession I was proud to have spent almost a decade in."
Here's how two of the women abused by Ayers viewed Baron's appearance: "At first, Mr. Baron's scheduled talk saddened and sickened me," said an unnamed victim from the mid-1970s. "How could he come to Anniston to honor the Ayers family? Just this week the New York Times listed pictures of prominent men who had been exposed through the #MeToo movement. There was Brandy Ayers among those with mug shots in The Times. But now, I am almost grateful to Mr. Baron because it brings to light once again the sick story of how Brandy sexually assaulted young female employees for years, got away with it and was so arrogant throughout his life. He was a predator. When his newspaper had a chance to be a fine paper covering the story, they recoiled and protected the predator."
And my wife, Veronica, who is the public face of the women victimized by Ayers:
"When I first read about Martin Baron giving the annual Ayers Lecture in Anniston, I was sorely disappointed. The Washington Post has been at the forefront of covering the #MeToo movement, even breaking the story about Roy Moore's predilections toward teen girls. I thought the editors there understood, but obviously I was wrong. Then, I found out that Mr. Baron has cancelled due to health issues. I am genuinely sorry that he is sick, and I do hope he gets better soon. He's an important leader in our profession."
Veronica continues: "I like to believe that he (Baron) thought about what message his visit, even though he may not have intended it that way, would be sending: That it's OK to abuse women employees because after a bit of discomfort, you can go back to living your life."
The kind of abuse bad men like Ayers dishes out does not go away in a year. It doesn't go away in a lifetime. The many women Ayers assaulted will never forget what happens when a powerful man who held their careers in his hands gets exposed.
Nothing.
No apologies. No repentance. Just back to normal.
His wife is the new "boss." His presses keep turning.
But other lives are altered, forever so. There is no back to normal for them. Normal died at the end of a pica pole in the newsroom, or in a lonely office where the big man ruled.
Joey Kennedy, a Pulitzer Prize winner, writes a column each week for Alabama Political Reporter. Email: [email protected]
Print this piece
Opinion | Groupthink voting is now literally killing us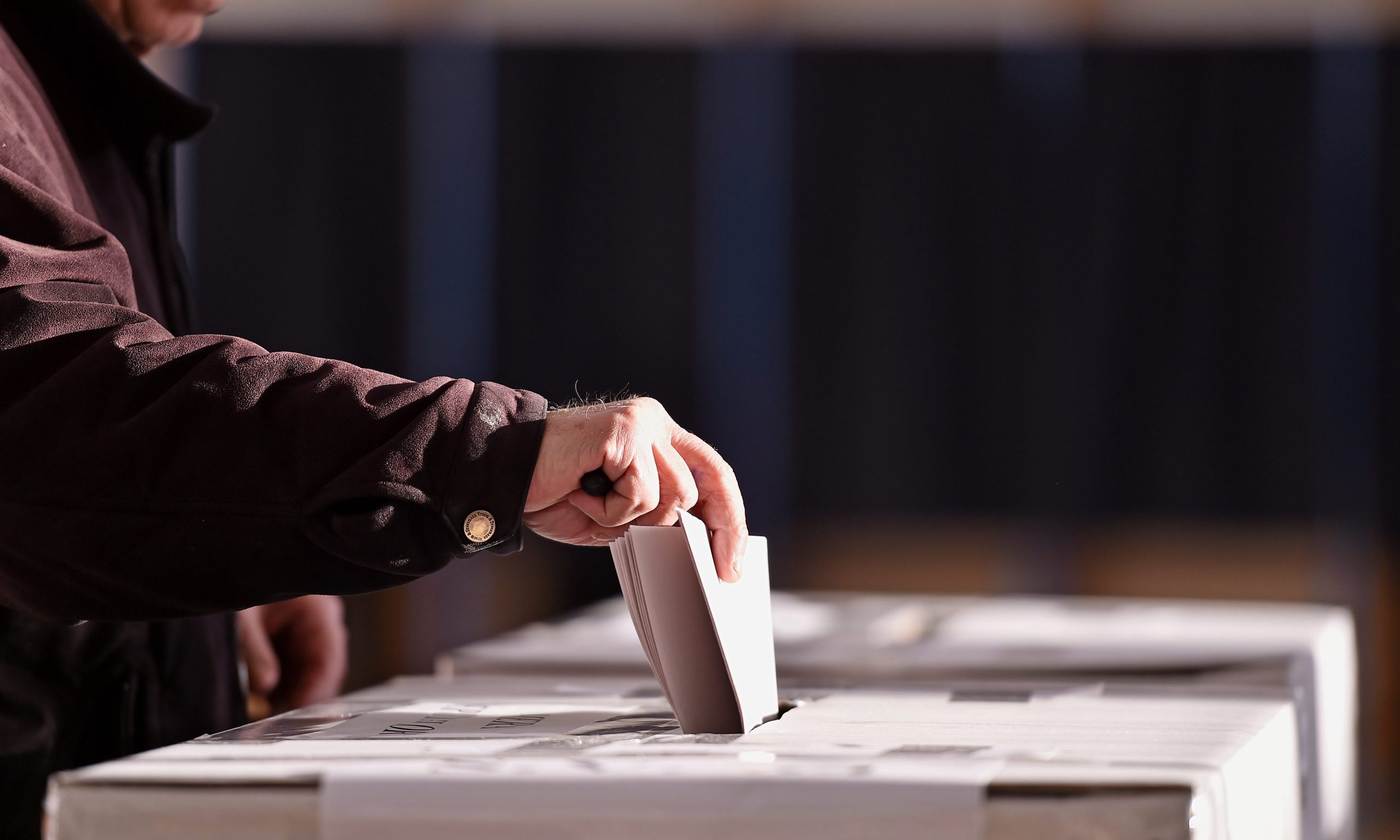 I have many friends who can tell you the names of the offensive linemen who started last year for their favorite college football team. And most of them can also tell you who their backups are. 
Very few of these people can name off their state senator, their state representative, the city councilmen or their county commissioners. I'd bet an embarrassing percentage couldn't tell you who their U.S. senators and congressmen are. 
And today, that disparity in knowledge is killing us. 
As the coronavirus rips through this country, and as it rips through this mostly hospital-less state, it is exposing the absolute buffoons who have been elected to public office. Folks who few of us would allow to walk our dogs are being forced to confront an unprecedented national crisis, and they are failing miserably. 
Nowhere is that more true than in the state of Alabama. 
Where our governor hasn't taken a live question from media or scared-to-death voters in going on a month now. Where our House leader and Senate president have apparently been sheltering in place in a bunker in the hills. Where the only people with plans and ideas and straight talk are the powerless lieutenant governor and the super-minority party. 
And where we still — STILL! — are left without a shelter-in-place order. 
From one end of this state to the other, the people on the frontlines of this crisis are screaming for help. They've been sounding alarms for weeks now, and they've caught the attention of no one in state leadership, it seems. 
If not for this state's proactive mayors, God only knows what shape we'd be in right now. Behind the scenes, those mayors — Randall Woodfin in Birmingham, Walt Maddox in Tuscaloosa, Steven Reed in Montgomery, Tommy Battle in Huntsville and Sandy Stimpson in Mobile, along with others — have been communicating with each other, bouncing ideas of one another and sharing plans. 
We will never know how many lives they've saved by taking proactive measures before their state government did — and in a couple of cases, in defiance of state leaders — but it will be many. 
As for our state leaders, hopefully this catastrophic failure will be a wake-up call for Alabama voters. But I have my doubts. 
And the reason I have my doubts is what I mentioned above — too many people simply don't place a value on educated voting. 
Don't get me wrong. These are not dumb people. It's not that they're too stupid to understand the issues that affect their lives and select a person who would best represent their interests. They're absolutely smart enough to do that. 
But they don't want to. 
They go to work. They take care of their kids and their house. They try to get some exercise in. And then they'd like to watch a ballgame and have a decent time. 
And so, voting — if they vote at all — becomes a group-think exercise in which most of these people just vote like their friends. They follow their lead and vote for the popular candidate, who is only popular for superficial reasons. 
They're swayed by cheesy pandering using religious issues or guns or racism or some phony patriotism. Simple pitches work best, because they're not really paying attention anyway. 
That's why the guy who offers up a detailed explanation for how taking slightly more from you in tax dollars will actually put considerably more money in your pocket on the back side always loses out to the "conservative" who just says, "No new taxes; I'mma let you keep yo money." 
This dumb pitch works on even people who aren't dumb simply because they're not interested enough to appropriately weigh the two arguments. 
The growth of social media has made things worse. Now, in a matter of 15 minutes, the average person in Alabama can scroll through 100 political memes about libtards and MAGA from their friends, and they're not going to be on the outside of the circle looking in. They want to laugh too. They want to be part of the group. 
But very few are laughing now. 
Because inevitably, what that group-think voting does is remove the requirement that a candidate actually try. That a candidate present an understanding of the complicated issues and then present solutions to solve them. That a candidate demonstrate an ability to think on his/her feet. That a candidate demonstrate any aptitude for problem solving. 
You'll do things like elect a woman governor who refused to debate any challenger.
When you know you've got the election in the bag simply because you're running for the right party, who needs to try? 
And when you're voting without demanding that effort — and Alabamians have been doing so for decades now — you're assuring that incompetent, unprepared, useless politicians are going to be put into positions of power. 
On a good day, those sorts of politicians are a burden on all of us. On really bad days, like we're experiencing now, they're basically grim reapers. 
It would be nice if on the other side of this crisis we placed a higher premium on educated voting that produces better, more qualified public officials. 
But given our history, I have my doubts.
Print this piece