Sewell, Leahy introduce the Voting Rights Advancement Act
Rep. Terri Sewell, D-Alabama, and Sen. Patrick Leahy, D-Vermont, introduced legislation Tuesday to help address what they called "the most egregious forms of recent voter suppression" by developing a process to determine which states and localities with a recent history of voting rights violations must pre-clear election changes with the Department of Justice.
"In my hometown of Selma and throughout Alabama's 7th Congressional District, Americans bled, marched and died for the right to vote, but the modern-day voter suppression we saw in the 2018 mid-term elections shows that old battles have become new again," Sewell said. "Since the Supreme Court's Shelby v. Holder decision, many states have enacted more restrictive voting laws that have led us in the wrong direction. The Voting Rights Advancement Act helps protect and advance the legacy of those brave foot soldiers of the civil rights movement by restoring key provisions of the Voting Rights Act of 1965 and empowering the Justice Department to stop voter suppression tactics before they go into place."
"Nearly 54 years ago next week, on March 7, a courageous band of civil rights activists – including my friend and hero, Congressman John Lewis – began a march for the right to vote from Selma to Montgomery," Leahy said. "They marched non-violently in the face of unspeakable violence. On that Bloody Sunday, they shed their blood for the ballot. But, we gather today for much more than a vital history lesson. We assemble today for a call to action. Voter suppression efforts are unacceptable and un-American. But because of a disastrous Supreme Court decision, they are almost impossible to stop. The Voting Rights Advancement Act we are introducing today would restore and bolster the Voting Rights Act and undo the damage done by the Shelby County decision."
"The election of 2016 was a wakeup call. Voters were threatened and given false information," Lewis said. "Hundreds of thousands of voters were purged from the rolls all over the country. People who had voted for decades were turned away from the polls. What happened? It was the first election in over 50 years without the protection of the Voting Rights Act. We must repair what the Supreme Court damaged. We must pass this bill to ensure that every American has equal freedom to participate in our democracy."
"The right to vote is one of the most sacred and fundamental tenets of our democracy," said Sen. Doug Jones, D-Alabama. "Despite the progress we have made as a nation since the passage of the Voting Rights Act, there are far too many examples of those in power working to make it harder for folks to vote. Efforts to restrict access to the ballot box disproportionately affect people of color, the elderly and people with disabilities. It's just plain wrong. That's why I am proud to once again join Congresswoman Sewell and our colleagues in introducing this important legislation and carrying on the legacy of all those who fought tirelessly to extend the right to vote to every American."
"Voting is the basis of our democracy, and yet, a privilege still denied to many," said Congressional Hispanic Caucus Chairman Joaquin Castro. "While we've seen state leaders in places like Texas challenge voting rights and actively suppress turnout, we can and must do more to break down barriers that keep Americans, and disproportionately minority communities, from the polls. I'm proud to support HR4, which would restore a critical Voting Rights Act protection by requiring states with recent history of voter discrimination seek federal pre-clearance for election charges, and in doing so, prevent voter suppression, make elections more transparent and ensure all Americans, regardless of their zip code or skin color, have a voice in our democracy. This is not a partisan issue. As Americans, we must ensure the integrity of the robust democracy our Founding Fathers envisioned for our nation."
In 2011, the city of Calera sued Barack Obama's U.S. Justice Department after the DOJ's Civil Rights Division rejected the city council districts drawn for the City of Calera. Calera and Shelby County claiming that the pre-clearance clause in the 1965 Civil Rights Act that requirement that the U.S. Department of Justice provide pre-clearance for any redistricting in southern states was unconstitutional. The U.S. Supreme Court agreed in the landmark 2013 Shelby County versus Holder ruling which struck down Section 4(b) of the Voting Rights Act of 1965.
Since the Shelby decision, nearly two dozen states have implemented voter ID laws and previously-covered states have closed or consolidated polling places, shortened early voting and imposed other measures that Democrats claim restricts voting.
The Voting Rights Advancement Act (seeks to restore the VRA by developing a process to determine which states must pre-clear election changes with the Department of Justice. It will also require a nationwide, practice-based pre-clearance of known discriminatory practices, including the creation of at-large districts, inadequate multilingual voting materials and cuts to polling places.
In addition to Reps. Sewell, Lewis and Castro the bill was introduced by 207 representatives. In addition to Sens. Leahy and Jones, the bill was introduced by 46 senators.
The Voting Rights Advancement Act is endorsed by the Leadership Conference on Civil Rights, Lawyers' Committee for Civil Rights Under Law, Human Rights Campaign, Asian Americans Advancing Justice, National Association of Latino Elected Officials Educational Fund, Native American Rights Fund, National Education Association, Mexican American Legal Defense and Education Fund, NAACP Legal Defense and Educational Fund, Inc.
Inmate assault injures two St. Clair prison correctional officers
The assaults happened at approximately 7:30 p.m. and both officers were taken to a local hospital and treated for those non-life-threatening injuries.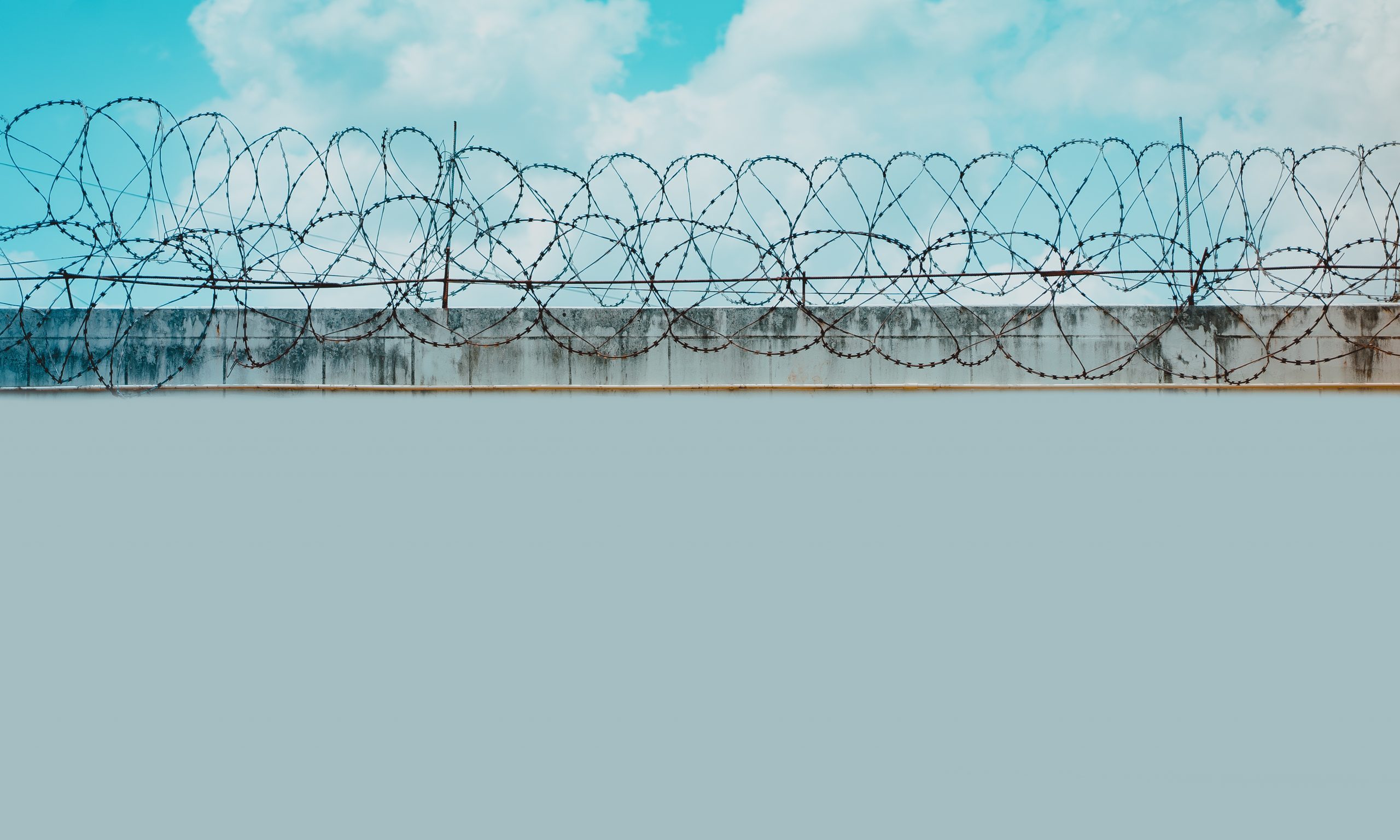 Two correctional officers at St. Clair Correctional Facility were injured in an inmate-on-officer assault on Monday, the Alabama Department of Corrections confirmed to APR.
Among the two officers who sustained non-life-threatening injuries was a basic correctional officer (BCO), a position created in May 2019, who are not Alabama Peace Officers Standards and Training Commission (APOST) certified and who cannot transport inmates, work perimeter fencing or in towers.
The other officer injured was a full correctional officer, Alabama Department of Corrections spokeswoman Samantha Rose told APR in a message Friday. The assaults happened at approximately 7:30 p.m. and both officers were taken to a local hospital and treated for those non-life-threatening injuries and subsequently released, according to Rose.
"The ADOC condemns all violence in its facilities, and the actions taken by the inmate against ADOC staff are being thoroughly investigated," Rose said. "As the investigation into this incident is ongoing, we cannot provide additional detail at this time. More information will be available upon the conclusion of our investigation."
The ADOC created the new basic correctional officer position to bolster the state's woefully understaffed prisons. The creation of the position was also at the suggestion of experts ordered by a federal court to study the department's staffing problems, ADOC attorneys wrote to the court in a filing in 2019.
The ongoing lawsuit is over the state's handling of mental health in prisons.
The Southern Poverty Law Center and the Alabama Disability Advocacy Program filed the 2014 suit arguing the state was indifferent to the health of inmates dying by suicide in greater and greater numbers.
Attorneys for the plaintiffs in June argued that ADOC was far behind on the court-ordered hiring new additional officers. It has been more than two years since U.S. District Judge Myron Thompson ordered the Alabama Department of Corrections to hire an additional 2,000 correctional officers by 2022.
U.S. District Judge Myron Thompson in a previous opinion wrote that prison understaffing "has been a persistent, systemic problem that leaves many ADOC facilities incredibly dangerous and out of control."
"Taken together, ADOC's low correctional-staffing level, in the context of its severely overcrowded prisons, creates a substantial risk of serious harm to mentally ill prisoners, including continued pain and suffering, decompensation, self-injury, and suicide," Thompson's previous opinion continued.
The SPLC in court filings late last year expressed concern over the use of basic correctional officers in Alabama's overcrowded and understaffed prisons. ADOC attorneys have argued to the court, however, that BCO's are adequately trained to do their jobs and are needed for the department to hire the necessary number of officers per the court's timeline.
In a court filing on Thursday, attorneys for the plaintiffs asked the court not to again delay site visits to Alabama prisons by two experts who are tasked by the court to determine which positions should be filled by correctional officers and which by BCO's and which by another new position, called cubical correctional officers, who are to have no direct interaction with inmates.
Those visits were to begin in May, but both parties in the suit agree to wait due to the COVID-19 pandemic and the threat it posed to the experts, who are particularly vulnerable to the disease due to "age and other factors," according to court records.
Both parties again agreed to postpone those visits in June for those same reasons, those records show. ADOC seeks a third extension but attorneys for the plaintiffs argue that the experts can visit the prisons while keeping themselves, prison staff and inmates safe from harm of COVID-19 and that thousands of employees and contractors enter Alabama prisons daily.
The plaintiff's attorneys argue in the court filing that the expert guidance is needed because ADOC wishes to use BCO's and cubical correctional officers to comply with the court-ordered hiring of additional staff by Feb. 20, 2022.
"Ensuring adequate staffing is of upmost importance to address the constitutional violations underlying mental health care within ADOC," the plaintiffs' attorneys wrote to the court Thursday.
ADOC in May was employing 494 BCO's, a 57 percent increase in the number of BCO's employed in Oct. 2019, according to ADOC's staffing numbers. The number of correctional officers working in Alabama prisons fell by two percent during that time, dropping from 1,319 to 1,287.