Sewell, Leahy introduce the Voting Rights Advancement Act
Rep. Terri Sewell, D-Alabama, and Sen. Patrick Leahy, D-Vermont, introduced legislation Tuesday to help address what they called "the most egregious forms of recent voter suppression" by developing a process to determine which states and localities with a recent history of voting rights violations must pre-clear election changes with the Department of Justice.
"In my hometown of Selma and throughout Alabama's 7th Congressional District, Americans bled, marched and died for the right to vote, but the modern-day voter suppression we saw in the 2018 mid-term elections shows that old battles have become new again," Sewell said. "Since the Supreme Court's Shelby v. Holder decision, many states have enacted more restrictive voting laws that have led us in the wrong direction. The Voting Rights Advancement Act helps protect and advance the legacy of those brave foot soldiers of the civil rights movement by restoring key provisions of the Voting Rights Act of 1965 and empowering the Justice Department to stop voter suppression tactics before they go into place."
"Nearly 54 years ago next week, on March 7, a courageous band of civil rights activists – including my friend and hero, Congressman John Lewis – began a march for the right to vote from Selma to Montgomery," Leahy said. "They marched non-violently in the face of unspeakable violence. On that Bloody Sunday, they shed their blood for the ballot. But, we gather today for much more than a vital history lesson. We assemble today for a call to action. Voter suppression efforts are unacceptable and un-American. But because of a disastrous Supreme Court decision, they are almost impossible to stop. The Voting Rights Advancement Act we are introducing today would restore and bolster the Voting Rights Act and undo the damage done by the Shelby County decision."
"The election of 2016 was a wakeup call. Voters were threatened and given false information," Lewis said. "Hundreds of thousands of voters were purged from the rolls all over the country. People who had voted for decades were turned away from the polls. What happened? It was the first election in over 50 years without the protection of the Voting Rights Act. We must repair what the Supreme Court damaged. We must pass this bill to ensure that every American has equal freedom to participate in our democracy."
"The right to vote is one of the most sacred and fundamental tenets of our democracy," said Sen. Doug Jones, D-Alabama. "Despite the progress we have made as a nation since the passage of the Voting Rights Act, there are far too many examples of those in power working to make it harder for folks to vote. Efforts to restrict access to the ballot box disproportionately affect people of color, the elderly and people with disabilities. It's just plain wrong. That's why I am proud to once again join Congresswoman Sewell and our colleagues in introducing this important legislation and carrying on the legacy of all those who fought tirelessly to extend the right to vote to every American."
"Voting is the basis of our democracy, and yet, a privilege still denied to many," said Congressional Hispanic Caucus Chairman Joaquin Castro. "While we've seen state leaders in places like Texas challenge voting rights and actively suppress turnout, we can and must do more to break down barriers that keep Americans, and disproportionately minority communities, from the polls. I'm proud to support HR4, which would restore a critical Voting Rights Act protection by requiring states with recent history of voter discrimination seek federal pre-clearance for election charges, and in doing so, prevent voter suppression, make elections more transparent and ensure all Americans, regardless of their zip code or skin color, have a voice in our democracy. This is not a partisan issue. As Americans, we must ensure the integrity of the robust democracy our Founding Fathers envisioned for our nation."
In 2011, the city of Calera sued Barack Obama's U.S. Justice Department after the DOJ's Civil Rights Division rejected the city council districts drawn for the City of Calera. Calera and Shelby County claiming that the pre-clearance clause in the 1965 Civil Rights Act that requirement that the U.S. Department of Justice provide pre-clearance for any redistricting in southern states was unconstitutional. The U.S. Supreme Court agreed in the landmark 2013 Shelby County versus Holder ruling which struck down Section 4(b) of the Voting Rights Act of 1965.
Since the Shelby decision, nearly two dozen states have implemented voter ID laws and previously-covered states have closed or consolidated polling places, shortened early voting and imposed other measures that Democrats claim restricts voting.
The Voting Rights Advancement Act (seeks to restore the VRA by developing a process to determine which states must pre-clear election changes with the Department of Justice. It will also require a nationwide, practice-based pre-clearance of known discriminatory practices, including the creation of at-large districts, inadequate multilingual voting materials and cuts to polling places.
In addition to Reps. Sewell, Lewis and Castro the bill was introduced by 207 representatives. In addition to Sens. Leahy and Jones, the bill was introduced by 46 senators.
The Voting Rights Advancement Act is endorsed by the Leadership Conference on Civil Rights, Lawyers' Committee for Civil Rights Under Law, Human Rights Campaign, Asian Americans Advancing Justice, National Association of Latino Elected Officials Educational Fund, Native American Rights Fund, National Education Association, Mexican American Legal Defense and Education Fund, NAACP Legal Defense and Educational Fund, Inc.
Print this piece
Survey shows small businesses are concerned about lawsuits over COVID-19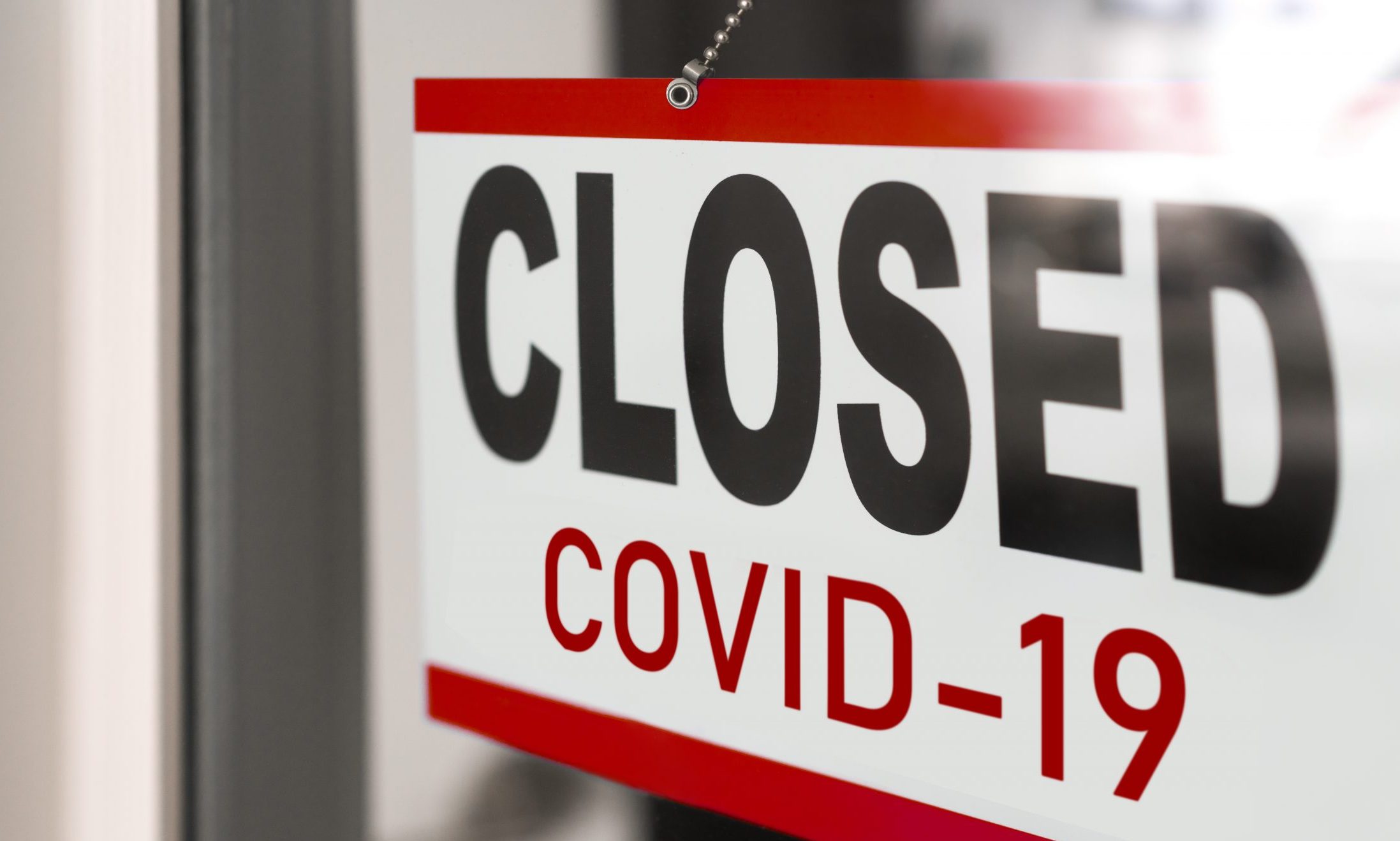 A majority of Alabama small business owners surveyed by the National Federation of Independent Business said that they are concerned about the possibility of lawsuits related to the COVID-19 outbreak, according to the NFIB.
Sixty-nine percent of owners who responded to the online survey say that they are very or moderately concerned about increased liability. Twenty-one percent say they're not too concerned, while just nine percent say they aren't concerned at all.
"Even in the best of times, small businesses are often the target of opportunists trying to make a buck by filing a frivolous lawsuit," NFIB State Director Rosemary Elebash said. "It's clear from the survey that Alabama small business owners are concerned about the potential for lawsuits to try to exploit the already devastating effects of the coronavirus."
"During the regular session of the legislature, Sen. Arthur Orr introduced a bill that would provide civil immunity for businesses, healthcare providers, churches, schools, and other organizations in connection with the novel coronavirus during a declared state of emergency," Elebash said.
"The reasonable measures provided in Senator Orr's bill would protect businesses struggling to keep their doors open from the risk and expense of lawsuits associated with COVID-19," Elebash said. "If the legislature is called back for a special session, Senator Orr's bill will be one of NFIB's top priorities."
The Senate wanted to address the Orr bill; but the leadership in the House of Representatives demanded that the legislature deal solely with the budgets, the school buildings bond issue, supplemental appropriations, and local legislation. The legislature left for spring break on March 12; but returned two weeks later on March 31 to a different world. Fears of contracting the virus turned the remainder of the 2020 legislative session into a much abbreviated limited affair more concerned with social distancing than passing legislation.
In other results, the survey respondents said: 70 percent say they're very or moderately concerned about getting customers back; 69 percent are concerned about managing the health and safety of their customers; 66% are concerned about managing the health and safety of employees; 69 percent are concerned with having to comply with new regulations related to the coronavirus; and 68 percent are concerned about finding an adequate supply of supplies such as hand sanitizer and disinfectant.
"This has been a challenging spring for Alabama's small businesses," Elebash said. "NFIB is committed to working closely with elected officials to develop strategies that allow more businesses to reopen fully so people can get back to work."
The Congressional Budget Office estimates that the U.S. economy lost $8 trillion in projected economic growth moving forward due to the COVID-19 crisis and the forced economic shutdowns to fight the spread of the virus and that is could take until 2030 for the economy to fully recover.
The federal government released the May jobs report and unemployment was 13.3 percent which is an unexpected improvement from April's 14.7 percent
Many businesses are still closed down by government order in states that are reopening more slowly than Alabama. Other businesses can not reopen economically due to social distancing guidelines in place limiting their occupancy and the liability issue only adds another fear that is holding some business owners back, further slowing the economic recovery.
The National Federation of Independent Business is the nation's leading small business advocacy organization. The NFIB was founded in 1943. 110,173 Americans have died from COVID-19.
To learn more visit their website: www.NFIB.com.
(Original reporting by the Wall Street Journal and CNBC contributed to this post.)
Print this piece