Alabama takes step to create civil asset forfeiture database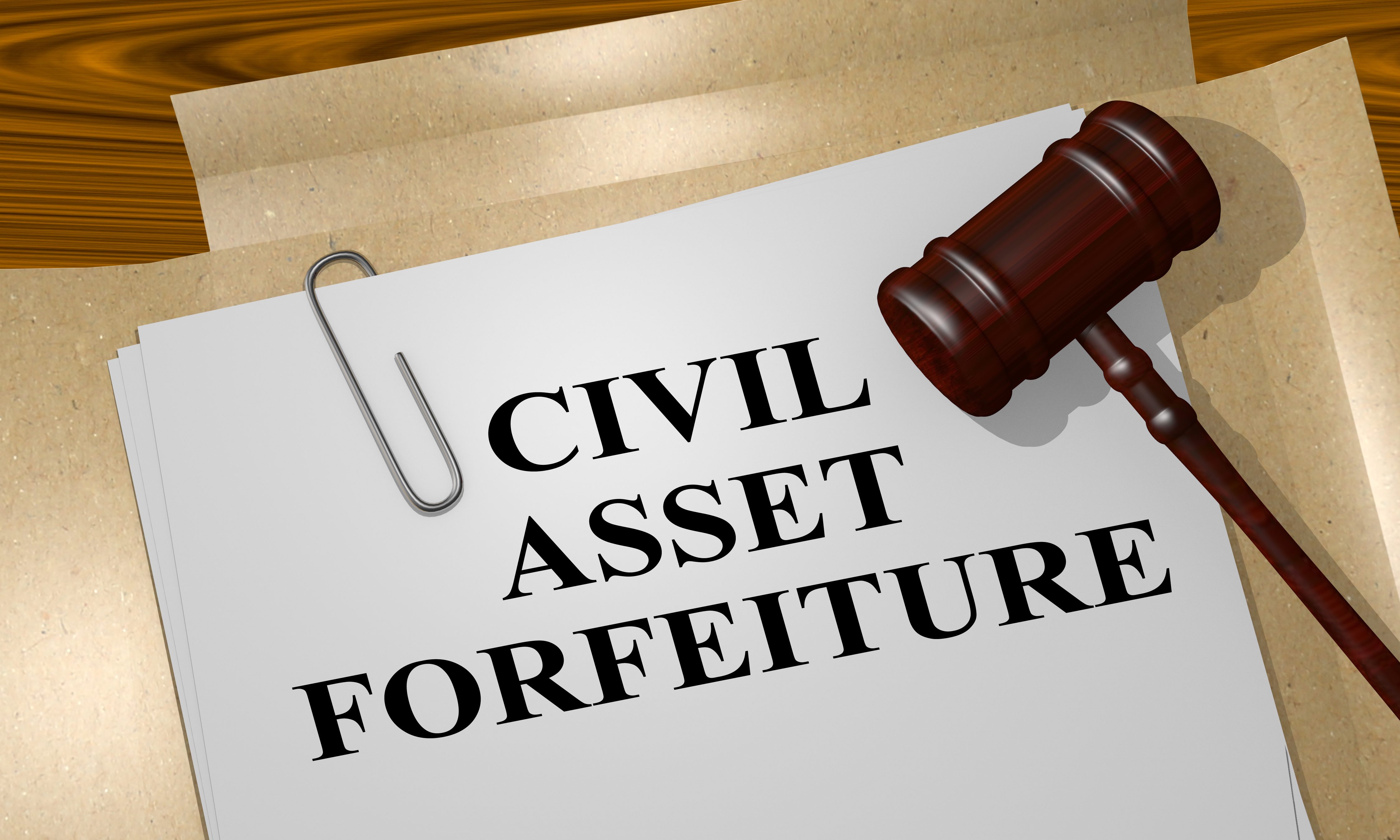 The Alabama District Attorneys Association is taking steps to create a reporting system to keep track of the use of civil asset forfeiture in Alabama.
The ADAA, Rep. Arnold Mooney, the Alabama Law Enforcement Agency and other public policy groups announced the creation of the Alabama Forfeiture Accountability System.
The new database system will track and compile civil asset forfeiture cases in Alabama. Reports will be submitted to state lawmakers and state officials, and the ADAA said useful information on forfeitures will be available to the public.
"This has been a work in progress since last spring, when legislation to create a data collection and reporting system for civil asset forfeiture system died when time ran out on the legislative session," said Barry Matson, executive director of the Alabama District Attorneys Association and the state Office of Prosecution Services. "But we continued to work with many groups – from law enforcement and state agencies to policy groups with an interest in asset forfeiture – to voluntarily put the system in place."
The U.S Supreme Court last week mandated an overhaul of how America's police departments and courts handle the seizure of assets from people accused of a crime. The court said the Eighth Amendment protections against excessive fines also apply to states.
Civil asset forfeiture allows law enforcement to seize property from those charged with a crime if they suspect the property was used in the commission of a crime.
Police can often then keep or sell the property. Owners of the property need not be arrested or convicted of a crime for their cash, cars or even real estate to be taken away permanently by the government.
Even if the people are acquitted, it often takes months or years for property to be returned — if it's returned at all.
The ACJIC, a division of ALEA, will compile data submitted by district attorneys across the state to operate the AFAS database. The University of Alabama's Center for the Advancement of Public Safety is creating the AFAS database.
District attorneys will begin March 1 submitting data related to forfeitures including filings, pleadings and court rulings.
Mooney said the creation of AFAS will bring both transparency and accountability to the civil asset forfeiture debate.
"I can't overstate the importance to lawmakers of having accurate, reliable information as we look legislatively at civil asset forfeitures," Mooney said. "This new system will help paint a clearer picture of what is actually going on in the state. I am proud to be part of this solution."
The Southern Poverty Law Center's Shay Farley said the new database is a step in the right direction but that the "devil is in the details."
"Keeping a record does not ensure the government is complying with the Constitution," Farley said. "To protect individual property and due process rights, the Alabama Legislature must end the practice of unjustified governmental overreach. The criminal process already provides the government a path to seize and forfeit ill-gotten gains and property used for crimes. No one should lose their property for a crime for which they are not guilty or were not even charged."
Farley said Alabama should look to Southern neighbor states like South Carolina and Arkansas, where lawmakers are taking steps to stop the practice.
A bill moving through the South Carolina Legislature would require a criminal conviction before property can be forfeited. The Arkansas state Senate recently approved a measure by a unanimous vote that creates a conviction requirement for civil asset forfeiture.
Alabama Attorney General Steve Marshall is supporting the creation of the new database.
"I applaud Director Matson and the Alabama District Attorneys Association for taking it upon themselves to ensure that asset forfeiture in Alabama is transparent and above board," Marshall said in a statement. "My office will be a willing partner in this endeavor, as we continue to fight alongside local law enforcement to make Alabama a safer place to live."
The Alabama Sheriffs Association and the Alabama Association of Chiefs of Police are also supporting the database.
A number of other public policy organizations, both in state and nationally, also played a part in the creation of AFAS, according to District Attorney Tom Anderson of Enterprise.
"At its heart, this is truly about due process and protecting the rights of individuals, and assuring the public that whatever we are doing will be done in a transparent way," Anderson said.
Lisa B. Nelson, chief executive officer of the Alabama Legislative Exchange Council, said the new database should be celebrated as a good step.
The goal of government should be to increase freedom and protect the rights of individuals," Nelson said. "The move by the Alabama District Attorneys Association is a great example of nonpartisan, limited government principles at work."
The Alabama Policy Institute said in a statement that the database will provide lawmakers with information necessary to make informed policy decisions and taxpayers with the ability to hold government accountable.
"Alabama joins 37 other states around the country that maintain a centralized reporting repository of property confiscated under civil asset forfeiture," the institute said in a statement.
Jones campaign says that Tuberville is not taking the pandemic seriously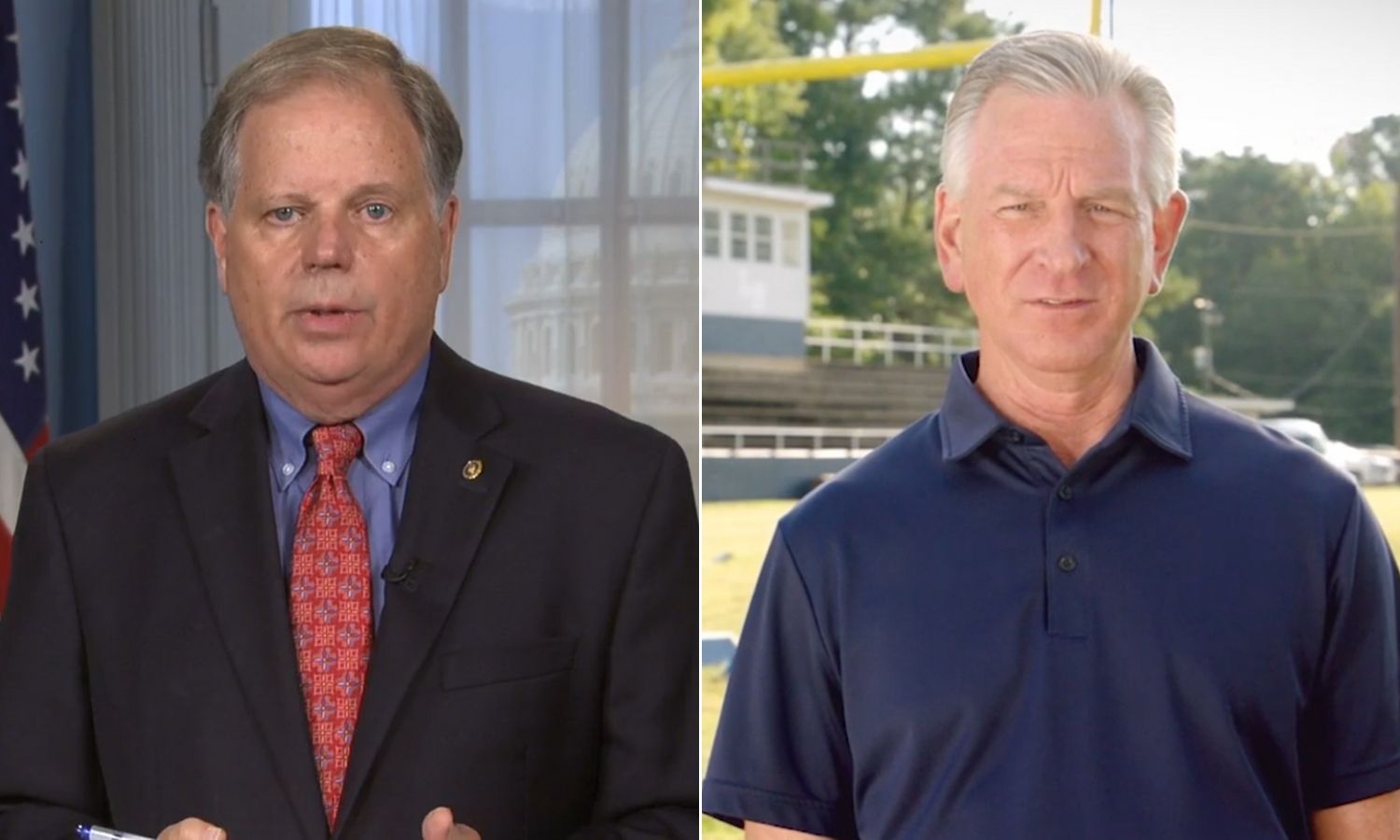 Saturday, the Senator Doug Jones (D-Alabama) re-election campaign released a statement critical of Republican Senate nominee Tommy Tuberville suggesting that he is not taking the COVID-19 global pandemic serious enough.
"The Washington Post reported today that the stock market plummeted after jobless claims climbed last week by 1.4 million and the economy shrank by 9.5 percent — the biggest decline in most of our lifetimes," the Jones campaign wrote. "While economists are worried about the permanent damage COVID-19 will do to the economy, and public health experts are pleading for people to abide by state and local mask orders, Tommy Tuberville "snickers" in response to questions about flouting public health orders while in DC to raise campaign cash. The people of Alabama need to know that Tuberville is not taking the pandemic seriously, raising serious questions about how he would handle this crisis if elected."
The Washington Post reported that "Tuberville is fundraising and holding ­in-person meetings in Washington this week, defying orders from D.C. Mayor Muriel E. Bowser (D) that visitors from Alabama and other coronavirus hot spots quarantine for 14 days upon arrival."
"Tuberville spent at least some of his time at the Trump International Hotel, according to a photo posted to Facebook by Rep. Bruce Westerman (R-Ark.) showing the two men in the hotel lobby on Tuesday night," the media reports stated. "Neither man was masked."
Tuberville told the Alabama Media Group that he has been called "everything in the world," so the last week is nothing new.
The Washington Post reported Wednesday the former Auburn coach broke Washington D.C. policy requiring "non-essential" visitors from states with high coronavirus case counts to self-quarantine for 14 days when he attended fundraising meetings in the city this week.
In addition, a photo of Tuberville with Rep. Bruce Westerman (R-Arkansas) at the Trump International Hotel in Washington showed neither man wearing a face covering.
Tuberville addressed the controversy in comments to the Alabama Republican Executive Committee on Saturday. Tuberville said that he followed all the rules and wore his mask everywhere he went. When he was at events he would take his mask off to dine and people would come over to his table to shake his hand and get their picture taken. The press has seized on those moments to attack him.
The COVID-19 global pandemic has killed 707,158 people worldwide including 160,833 Americans since it first was discovered in Wuhan City, Hubei Province, China in late 2019. Absent an effective treatment or a vaccine, social distancing and masks are the only tools that we have to slow the spread of the virus.
The Tuberville versus Doug Jones race for U.S. Senate is going to have an important role in whether or not Republicans are able to hold on to their narrow Senate majority.
Tuberville is an Arkansas native. He is best known for his tenure as Auburn University's head football coach, which includes an undefeated and untied team that won the SEC Championship and the Sugar Bowl. He also coached at Texas Tech, Cincinnati, and Mississippi.
The general election is November 3. Tuberville has been endorsed by President Donald J. Trump (R).