Congress members visit Alabama for annual Civil Rights Pilgrimage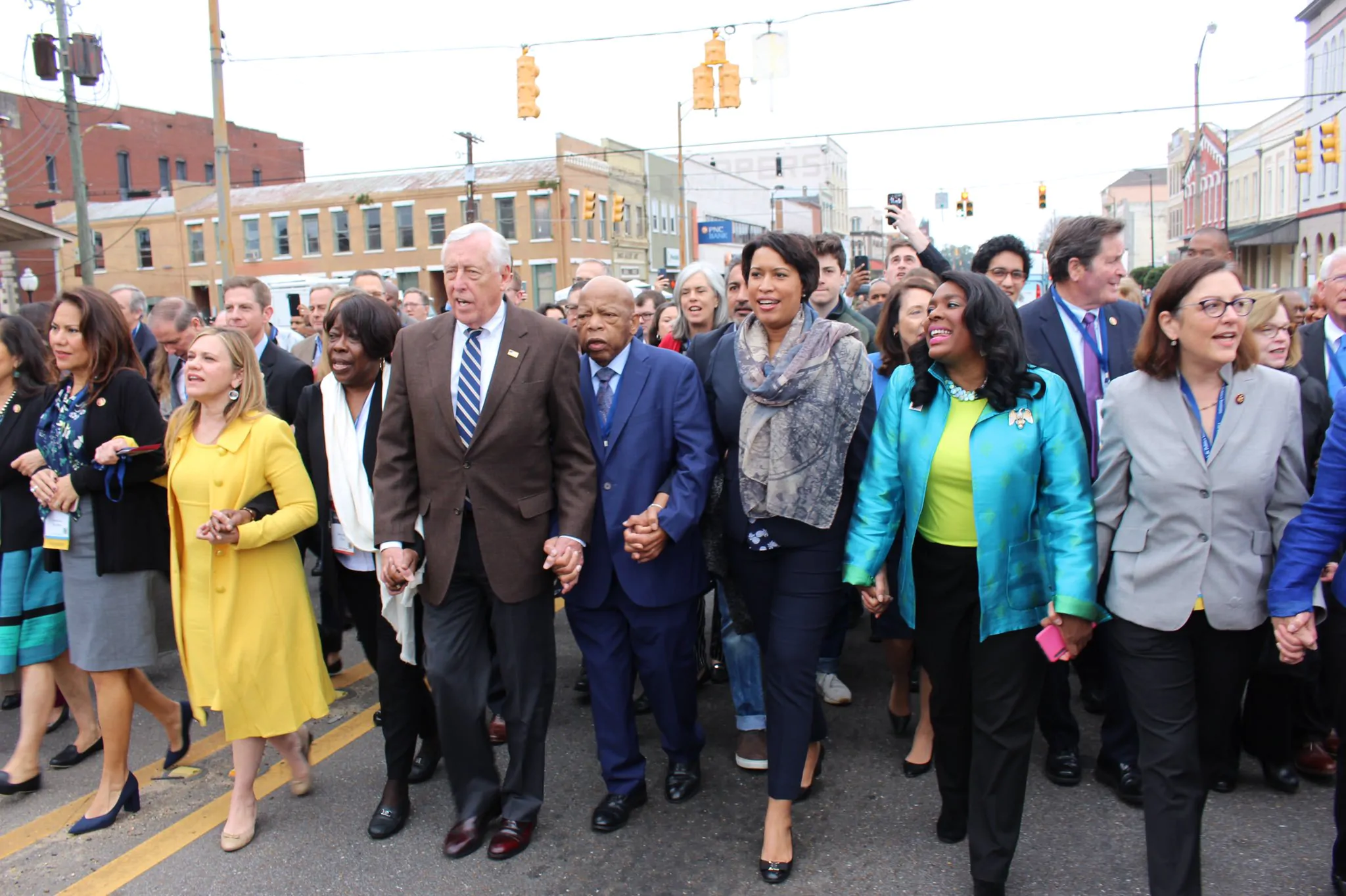 Over 50 members of the United States Congress visited Alabama for the annual Civil Rights Pilgrimage on Friday.
The Congress members visited the 16th Street Baptist Church in Birmingham, which was bombed in 1963, killing four little girls. The members of Congress attended a play about the life, times and tragic deaths of the four little girls. Following the event at the church, the congressional delegation toured the Birmingham Civil Rights Institute, where they spoke to reporters.
This year's pilgrimage was hosted by Rep. Terri A. Sewell, D-Alabama, Rep. Martha Roby, R-Alabama, U.S. Sen. Doug Jones, D-Alabama, and Rep. John Lewis, D-Georgia, who grew up in Troy and was a participant in the Civil Rights Movement including the voting rights march from Selma to Montgomery.
"Every time I come back to Alabama, I am very proud to see the distance that we have come and the progress we have made," Lewis said.
"It is amazing to be in that Church in your presence today," Jones said to Lewis.
Jones said the tragedy of the 16th Street Baptist Church bombing woke the consciousness of America and The Voting Rights Act was passed in 1965 due to what happened in Selma.
House Majority Leader Steny Hoyer, D-Maryland, said this is his 15th visit to Alabama.
"I am so proud of Terry Sewell," Hoyer said.
"It is such an honor for me every year to welcome Faith and Politics to Alabama," Sewell said. "I walk the halls of Congress because of John Lewis."
The Faith and Politics Institute is the organization that leads the Civil Rights Pilgrimage with John Lewis every year.
"If we don't tell our stories, other will," Sewell said. "We must embrace our history — both the good and the bad."
"I would like to thank Congresswoman Terri Sewell and the entire delegation and especially John Lewis," said Randall Woodfin, mayor of Birmingham.
Rep. Bradley Byrne, R-Alabama, said in 1963, he was just 8 years old and did not understand at the time all of the politics of the moment, but he was affected by and understood the deaths of the four little girls. Byrne said he was looking at the data on the vote of the Voting Rights Act of 1965 and the vote was very bipartisan and a slightly higher percentage of Republicans voted for it than Democrats.
Hoyer said the leadership intends to bring the new voting rights bill to the floor next week and praised the work that Sewell and Lewis have done on it.
"We think there are still problems around the country," Hoyer said. "Voting is at the heart of a democracy."
Roby joined the delegation in Montgomery as did Speaker Nancy Pelosi, D-California, and former Secretary of State Hillary Clinton.
The 16th Street Baptist Church, Civil Rights Institute and the A.G. Gaston Hotel where the Rev. Martin Luther King Jr. planned much of the Civil Rights Movement are all part of Birmingham's Civil Rights National Historic Site.
On Saturday, the delegation visited Montgomery's National Memorial for Peace and Justice and had a dinner reception with Gov. Kay Ivey.
On Sunday, U.S. Senator Cory Booker, D-New Jersey, delivered the keynote remarks at Brown Chapel AME Church's Annual "Bloody Sunday" Commemorative Community Service in Selma.
The annual service commemorates the 1965 Selma Movement for Voting Rights and the watershed Bloody Sunday march where demonstrators were beaten back by Alabama State Troopers while trying to cross the Edmund Pettus Bridge in a march to Montgomery to ask for voting rights. The gathered dignitaries recreated that bridge crossing Sunday afternoon.
Lilly Ledbetter speaks about her friendship with Ginsburg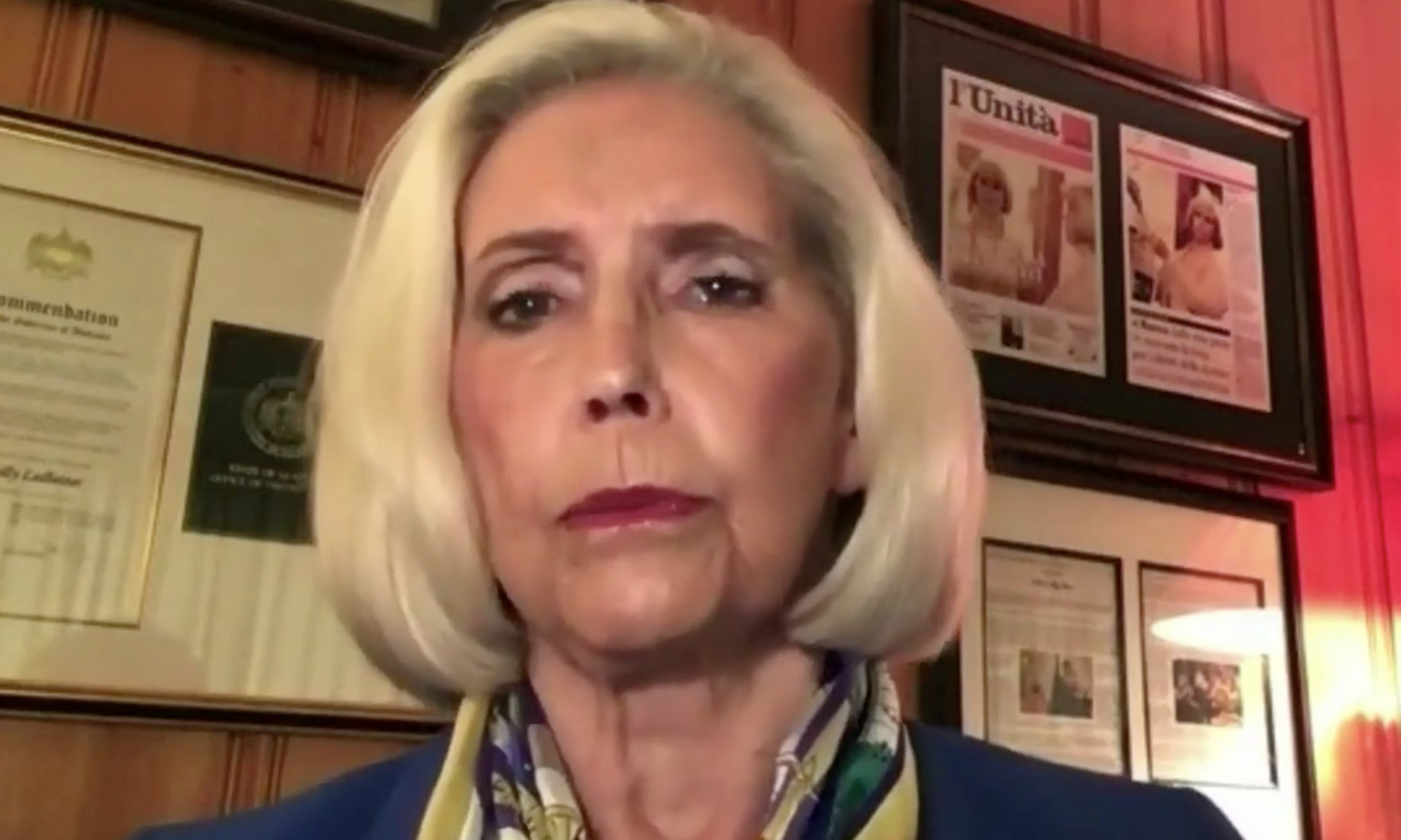 When anti-pay-discrimination icon and activist Lilly Ledbetter started receiving mail from late Supreme Court Justice Ruth Bader Ginsburg, Ledbetter's attorney told her to save the envelopes. That's how unusual it is to get personal mail from a member of the nation's highest court.
Ledbetter, 82, of Jacksonville, Alabama, shared her memories of her contact with Ginsburg over the last decade during a Facebook live event hosted by Sen. Doug Jones on Monday.
Ginsburg famously read her dissent from the bench, a rare occurrence, in the Ledbetter v. Goodyear Tire & Rubber Co. decision in 2007. The court ruled 5-4 to affirm a lower court's decision that Ledbetter was not owed damages for pay discrimination because her suit was not filed within 180 days of the setting of the policy that led to her paychecks being less than those of her male colleagues. 
Ledbetter said that Ginsburg "gave me the dignity" of publicly affirming the righteousness of Ledbetter's case, demonstrating an attention to the details of the suit.
Ginsburg challenged Congress to take action to prevent similar plaintiffs from being denied compensation due to a statute of limitations that can run out before an employee discovers they are being discriminated against. 
The Lilly Ledbetter Fair Pay Act of 2009 was passed by Congress with broad bipartisan support and signed into law by President Barack Obama. It resets the statute of limitation's clock with each paycheck that is reduced by a discriminatory policy.
Ledbetter said that her heart was heavy when she learned of Ginsburg's death on Friday. The women kept in touch after they met in 2010. That was shortly after the death of Ginsburg's husband, tax attorney Marty Ginsburg. She spoke about her pain to Ledbetter, whose husband Charles had died two years before.
"So we both shared that, and we shared a tear," said Ledbetter.
Ginsburg invited her to her Supreme Court chambers to see a framed copy of the act, next to which hung a pen that Obama used to sign it.
Ginsburg later sent Ledbetter a signed copy of a cookbook honoring her husband that was published by the Supreme Court Historical Society. Included with it was a personal note, as was the case with other pieces of correspondence from the justice that Ledbetter received at her home in Alabama. They were often brochures and other written materials that Ginsburg received that featured photos of both women.
Ledbetter expressed her support for Jones in his race against GOP challenger Tommy Tuberville. The filling of Ginsburg's seat is a major factor in that, she said.
"I do have to talk from my heart, because I am scared to death for the few years that I have yet to live because this country is not headed in the right direction," she said.
She noted that Ginsburg was 60 when she was appointed to the court. Ledbetter said that she opposes any nominee who is younger than 55 because they would not have the experience and breadth of legal knowledge required to properly serve on the Supreme Court.
She said that issues like hers have long-term consequences that are made even more evident by the financial strains resulting from the pandemic, as she would have more retirement savings had she been paid what her male colleagues were.
Jones called Ledbetter a friend and hero of his.
"I've been saying to folks lately, if those folks at Goodyear had only done the right thing by Lilly Ledbetter and the women that worked there, maybe they'd still be operating in Gadsden these days," he said.