Gas tax opponents hold rally in Montgomery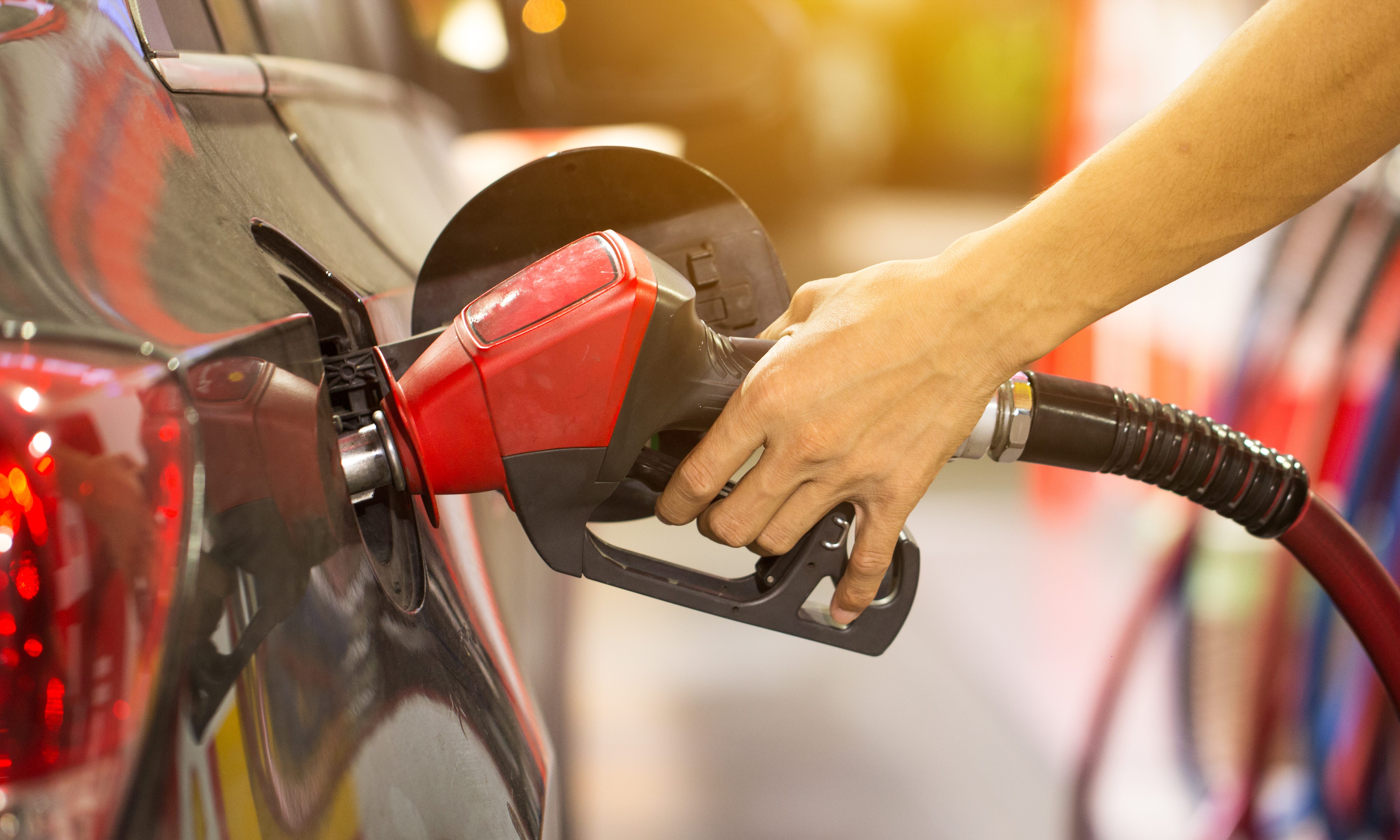 Saturday, the Conservative Coalition held a rally in front of the State House in Montgomery to express their opposition to Alabama Gov. Kay Ivey's plan to raise gas taxes on Alabama motorists by ten cents a gallon.
Dr. Lou Campomenosi with the Coalition for Common Sense emceed the event.
He said that the Alabama Business Council wanted the tax increase was not enough reason for the legislature to do it; "They wanted Common Core too and we were never able to get rid of that either."
State Auditor Jim Zeigler (R) warned that the gas tax increase, "Has no expiration date. It will be in perpetuity. If gas prices go up to $2.50 or $3.00 a gallon we still have to pay the tax or when Trump goes up after President Trump is gone it goes up to $5 a gallon we still have to pay it."
"There is no sunset proposition," Zeigler said. There are already moneys available that could fund our roads.
Auditor Zeigler has introduced his own plan to fund roads without raising taxes.
"Plan Z stands for zero tax increase and zero road congestion," Zeigler said. "$63.5 million a year is being diverted from the highway fund to other purposes. $300 million has been diverted away in the last decade."
We have a self-inflicted wound in our road and bridge work because they have diverted $300 million Zeigler said. "Use the $63.5 million to pay for a 20 year highway bond issue. That would produce $950 million up front. Then use that as Alabama's matching share to Donald Trump infrastructure plan, Right there is enough money to fund our immediate highway needs."
Zeigler said that his Plan z also has some accountability. It directs that all of that money be used for actual road and bridge work, "Not for adding secretaries, assistants or buying equipment from your buddies."
Zeigler says that there needs to be a Management audit of the Alabama Department of Transportation and called on the legislature to give the authority to authority such an audit.
Zeigler said that he also has a plan to "Backfill he money for courts and state troopers in the general fund. This year's general fund revenue is $23 million more than last year because of the Trump economy and the Kay Ivey economy. Medicaid surprised everybody because it requested $40 million less than last fiscal year. The reason is the Trump economy. Add $23 and $40 million and you get $63 million without cutting any agencies."
Apryl Marie Fogel with Conservatives for Better Leadership said, "We need to call all of our elected officials and tell them that we don't want this."
"66 percent of the gas tax will go to the Alabama Department of Transportation," Fogel said. 25 percent will go to counties and about 8.5 will go to towns and cities.
"I am for sunsetting any gas tax increase I am for offsetting any gas tax increase," with a decrease in another tax such as no sales tax on food.
"We need you. We need your neighbors. We need your Sunday school class" to call their legislators and the Speakers office and the Governor's office and tell them to vote "No," Fogel said. Call, write, knock on doors, come down here and walk the halls.
North Alabama Tea Party Chairman Charles Orr said. "Alabama takes in over $10 billion each year and that amount of money is going up every year with the growing economy. What are you doing with that money that is more important than fixing your roads fixing your infrastructure?"
"Did you know that we raised the gas tax in 2016?" Orr said. They are saying that we last raised in 1992; but that is incorrect. The legislature raised it two cents per gallon. That is $62 million. They call that an inspection fee. What do the do with that money? "They gave that to the people that distribute your gasoline to make sure that they don't cheat you. Is that not the fox watching the hen house?"
Campomenosi said, "They couldn't raise the gas tax in he last two years, because they knew they would face the voters." They don't run for reelection for four years they think that we will forget about this by then.
Retired Air Force Colonel Mike Parsons said "We dare defend our rights to be told the truth." First we heard that it was a 20 cent tax increase, then 26 cents, then 15, then 12, and finally ten cents. Are we supposed to be grateful that they only raised our taxes ten cents?
Restore the $63 million they take out of bridges and asphalt, Parsons said. "We want to be told the truth and not treated like serfs."
Now we are hearing that they are going to do this in a special session Parsons said. They are doing that so that we don't have the opportunity to come here and speak our minds in a public hearing.
Frank Dillman spoke representing the Alabama Libertarian Party.
"We are tired of tightening our belts. The belt tightening needs to be done here," Dillman said. "Rep. Tommy Hanes has come out and said We deserve the right to vote on it and would also like to see local referendums.
The speakers also urged the legislature to repeal Common Core, leave Alabama's ethics laws in place without weakening them, bring back the high school graduation exam, and to continue to fight for the lives of the unborn.
The 2019 regular legislative session begins on Tuesday.
Alabama lawmaker pre-files legislation to allow removal of Confederate monuments
If passed, the measure would permit counties and cities to relocate historic monuments currently located on public property.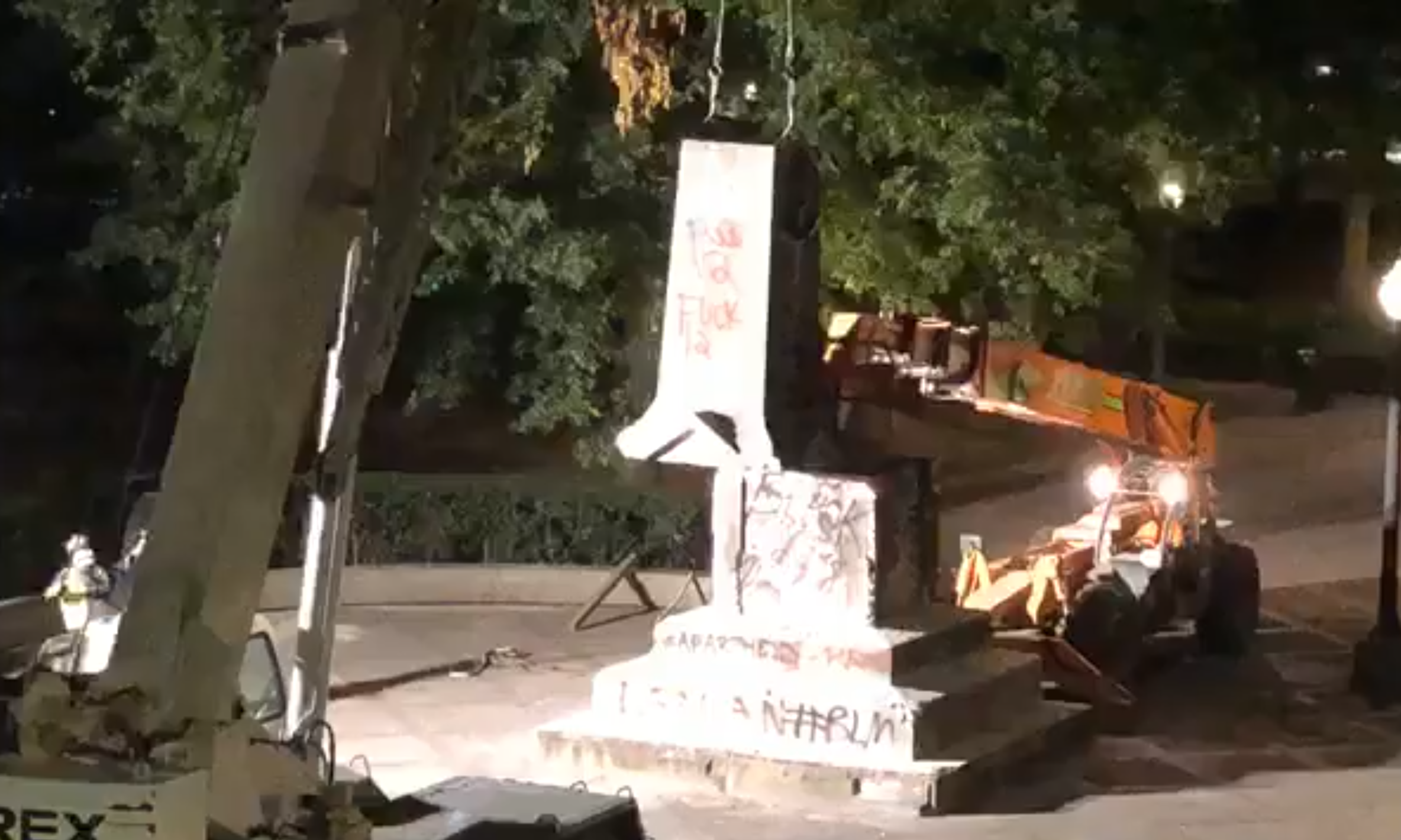 Alabama State Rep. Juandalynn Givan, D-Birmingham, introduced legislation this week in advance of the 2021 legislative session that, if passed, would permit counties and cities to relocate historic monuments currently located on public property. Givan's bill, HB8, would also provide for the relocation of historic memorials to sites appropriate for public display.
"Across the state of Alabama, citizens are calling for the removal of prominently placed statues and monuments that are insensitive or offensive to the communities that surround them," Givan said. "City and county governments must be able to address the demands of their citizens. This legislation provides a tool for local governments to safely remove these artifacts so that they can be moved to a site more appropriate for preserving or displaying the historical monument."
Removing the monuments and historical markers is currently illegal under Alabama's Memorial Preservation Act, which the state Legislature passed in 2017. Givan has been an outspoken opponent of that Republican-sponsored legislation. In 2018, Givan introduced a measure to repeal the bill that barred the removal of monuments.
"I believe HB8 can achieve bipartisan support," Givan said. "My bill seeks to balance the wishes of the people. It respects the will of communities that want the monuments removed. It also respects those who wish to preserve history. With this legislation, Confederate monuments could be relocated to a public site, like Confederate Memorial Park, whose purpose and mission is to interpret and tell these stories. When the Legislature convenes, I hope to have the support of both the House of Representatives and the Senate."
If enacted, HB8 would permit county and municipal governments to remove memorial monuments, including permanent statues, portraits and markers, located on public property in their jurisdictions. It would require a transfer of ownership of the removed monuments to the Alabama Department of Archives and History or the Alabama Historical Commission. Finally, the bill would instruct Archives and History or the Historical Commission to maintain and display monuments removed by local authorities in a location accessible for public display.
The Southern Poverty Law Center, which keeps track of Confederate monuments and memorials across the country, released an update to its Whose Heritage report, which tracks symbols of the Confederacy on public land across the United States. They report at least 30 Confederate symbols have been removed or relocated since George Floyd's death on May 25, 2020.
These include 24 monuments removed, 5 monuments relocated and the Mississippi state flag replaced. Since the Charleston church shooting in 2015, 115 total symbols have been removed from public spaces. These include 87 monuments that have been removed or relocated from public spaces. At least 78 monuments were removed and nine were relocated.
SPLC says there are still nearly 1,800 Confederate symbols on public land, and 739 of those symbols are monuments. The SPLC has prepared an "action guide" to help community activists target Confederate historical markers and memorials for removal.
President Donald Trump has denounced what he calls "cancel culture" that seeks to remove historical monuments and statutes.
"There is a growing danger that threatens every blessing our ancestors fought so hard for, struggled, they bled to secure," Trump said. "Our nation is witnessing a merciless campaign to wipe out our history, defame our heroes, erase our values, and indoctrinate our children."