Gas tax opponents hold rally in Montgomery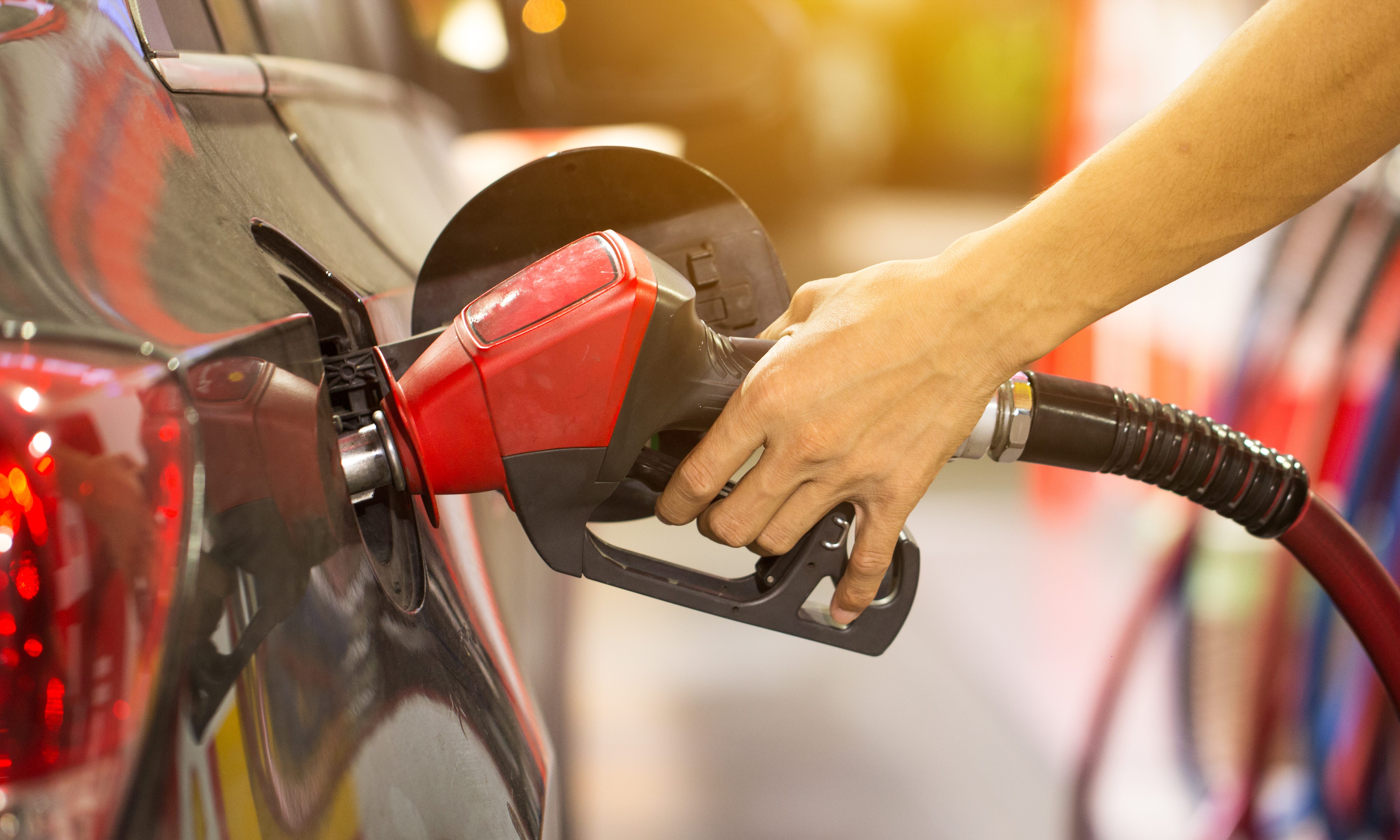 Saturday, the Conservative Coalition held a rally in front of the State House in Montgomery to express their opposition to Alabama Gov. Kay Ivey's plan to raise gas taxes on Alabama motorists by ten cents a gallon.
Dr. Lou Campomenosi with the Coalition for Common Sense emceed the event.
He said that the Alabama Business Council wanted the tax increase was not enough reason for the legislature to do it; "They wanted Common Core too and we were never able to get rid of that either."
State Auditor Jim Zeigler (R) warned that the gas tax increase, "Has no expiration date. It will be in perpetuity. If gas prices go up to $2.50 or $3.00 a gallon we still have to pay the tax or when Trump goes up after President Trump is gone it goes up to $5 a gallon we still have to pay it."
"There is no sunset proposition," Zeigler said. There are already moneys available that could fund our roads.
Auditor Zeigler has introduced his own plan to fund roads without raising taxes.
"Plan Z stands for zero tax increase and zero road congestion," Zeigler said. "$63.5 million a year is being diverted from the highway fund to other purposes. $300 million has been diverted away in the last decade."
We have a self-inflicted wound in our road and bridge work because they have diverted $300 million Zeigler said. "Use the $63.5 million to pay for a 20 year highway bond issue. That would produce $950 million up front. Then use that as Alabama's matching share to Donald Trump infrastructure plan, Right there is enough money to fund our immediate highway needs."
Zeigler said that his Plan z also has some accountability. It directs that all of that money be used for actual road and bridge work, "Not for adding secretaries, assistants or buying equipment from your buddies."
Zeigler says that there needs to be a Management audit of the Alabama Department of Transportation and called on the legislature to give the authority to authority such an audit.
Zeigler said that he also has a plan to "Backfill he money for courts and state troopers in the general fund. This year's general fund revenue is $23 million more than last year because of the Trump economy and the Kay Ivey economy. Medicaid surprised everybody because it requested $40 million less than last fiscal year. The reason is the Trump economy. Add $23 and $40 million and you get $63 million without cutting any agencies."
Apryl Marie Fogel with Conservatives for Better Leadership said, "We need to call all of our elected officials and tell them that we don't want this."
"66 percent of the gas tax will go to the Alabama Department of Transportation," Fogel said. 25 percent will go to counties and about 8.5 will go to towns and cities.
"I am for sunsetting any gas tax increase I am for offsetting any gas tax increase," with a decrease in another tax such as no sales tax on food.
"We need you. We need your neighbors. We need your Sunday school class" to call their legislators and the Speakers office and the Governor's office and tell them to vote "No," Fogel said. Call, write, knock on doors, come down here and walk the halls.
North Alabama Tea Party Chairman Charles Orr said. "Alabama takes in over $10 billion each year and that amount of money is going up every year with the growing economy. What are you doing with that money that is more important than fixing your roads fixing your infrastructure?"
"Did you know that we raised the gas tax in 2016?" Orr said. They are saying that we last raised in 1992; but that is incorrect. The legislature raised it two cents per gallon. That is $62 million. They call that an inspection fee. What do the do with that money? "They gave that to the people that distribute your gasoline to make sure that they don't cheat you. Is that not the fox watching the hen house?"
Campomenosi said, "They couldn't raise the gas tax in he last two years, because they knew they would face the voters." They don't run for reelection for four years they think that we will forget about this by then.
Retired Air Force Colonel Mike Parsons said "We dare defend our rights to be told the truth." First we heard that it was a 20 cent tax increase, then 26 cents, then 15, then 12, and finally ten cents. Are we supposed to be grateful that they only raised our taxes ten cents?
Restore the $63 million they take out of bridges and asphalt, Parsons said. "We want to be told the truth and not treated like serfs."
Now we are hearing that they are going to do this in a special session Parsons said. They are doing that so that we don't have the opportunity to come here and speak our minds in a public hearing.
Frank Dillman spoke representing the Alabama Libertarian Party.
"We are tired of tightening our belts. The belt tightening needs to be done here," Dillman said. "Rep. Tommy Hanes has come out and said We deserve the right to vote on it and would also like to see local referendums.
The speakers also urged the legislature to repeal Common Core, leave Alabama's ethics laws in place without weakening them, bring back the high school graduation exam, and to continue to fight for the lives of the unborn.
The 2019 regular legislative session begins on Tuesday.
Print this piece
Alabama Legislature plans to return to work briefly March 31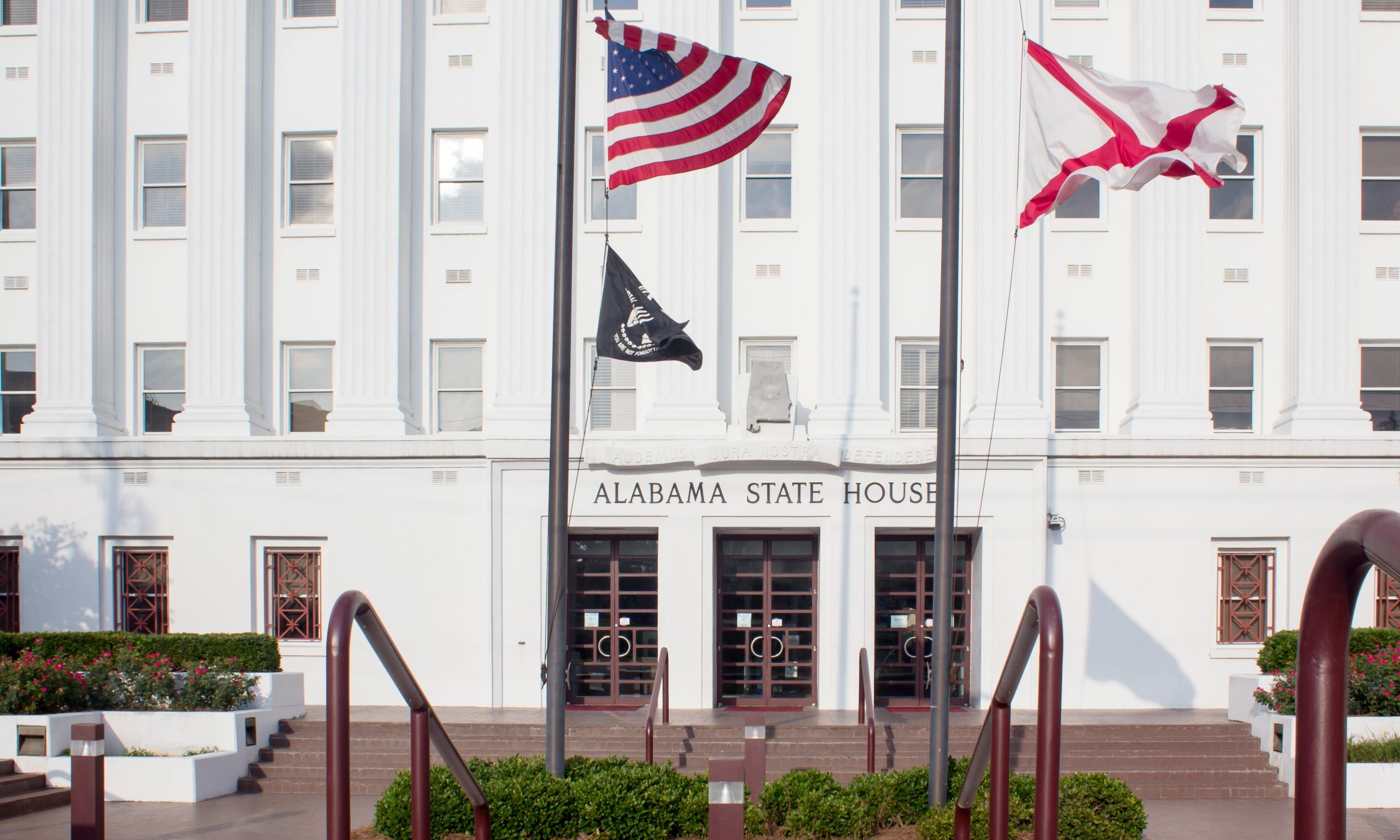 The Alabama Senate is planning to get to only a few big, constitutionally mandated items before calling an end to the year's legislative session amid the COVID-19 pandemic, but whether they'll get those tasks accomplished remains to be seen. 
Senate leadership is advising lawmakers who fall into "at-risk" categories because of their age or pre-existing medical conditions to not attend the Senate's meeting when it resumes.
Among the items legislators tentatively plan to tackle before gaveling the session closed sometime in the future are the passage of the Education Trust Fund budget and the General Fund budget, which is the Legislature's only constitutionally mandated duty.

And "other bills deemed necessary." 
The state Senate's Plan of Action, obtained by APR Friday, states that the Senate will meet at 2 p.m. on March 31 for its 14th legislative day. 
"The intent for this legislative day is to advance only essential attendance items and then to adjourn to a date certain for the 15th Legislative Day. April 28 has been discussed with the House," the plan reads. 
The State Senate's plan: 
"As leaders, it is imperative that we demonstrate that the business of this state carries on in an orderly and systematic fashion while adhering to the recommendations of our public health officials.
The Alabama Senate will meet on Tuesday, March 31 at 2:00 pm at the Statehouse in the Senate Chamber as scheduled. This will be the 14th Legislative Day.
The intent for this legislative day is to advance only essential attendance items and then to adjourn to a date certain for the 15th Legislative Day. April 28 has been discussed with the House.
Below is a draft agenda for Tuesday, March 31.
Gavel In

Pledge and Prayer

Roll Call

Excuse all Senators

Points of Personal Privilege

President Pro Tem Marsh

Majority Leader Reed

Minority Leader Singleton

Adjourn to date certain for 15th Legislative Day.
"It is highly recommended that any Senator that falls into any of the at-risk categories stay away from the March 31 Legislative Day," the plan advises. "However, each Senator's personal wish will be accommodated."
Any Senator or staff member that is ill, has been ill, or has been in the same room of anyone that has had any symptom of illness in the 72 hours preceding the March 31 Legislative Day must stay away from the March 31 Legislative Day, according to the Senate's leadership.

A disinfecting station will be provided under the canopy of the second-floor rear entrance for each senator to disinfect hands and cell phones as they enter the State House and as they leave the Statehouse.
"We must ensure that we practice all Health Department recommendations while at the Statehouse," the plan reads.

Social distancing will be accomplished by having senators report to their offices by 1:45 p.m. They will then walk into the chamber as the roll is called and then go back to their offices.
"As much separation as possible is required therefore greetings must be verbal only from a distance of 6 feet or greater," the plan reads.
The remainder of the session will be held possibly Tuesday, April 28 through Monday, May 18.
This timeframe includes three weeks of the session plus the last day of May 18.
A specific plan for meeting more days than normal will be developed and provided prior to the next legislative meeting date.
Print this piece