Opinion | Gov. Ivey has earned our support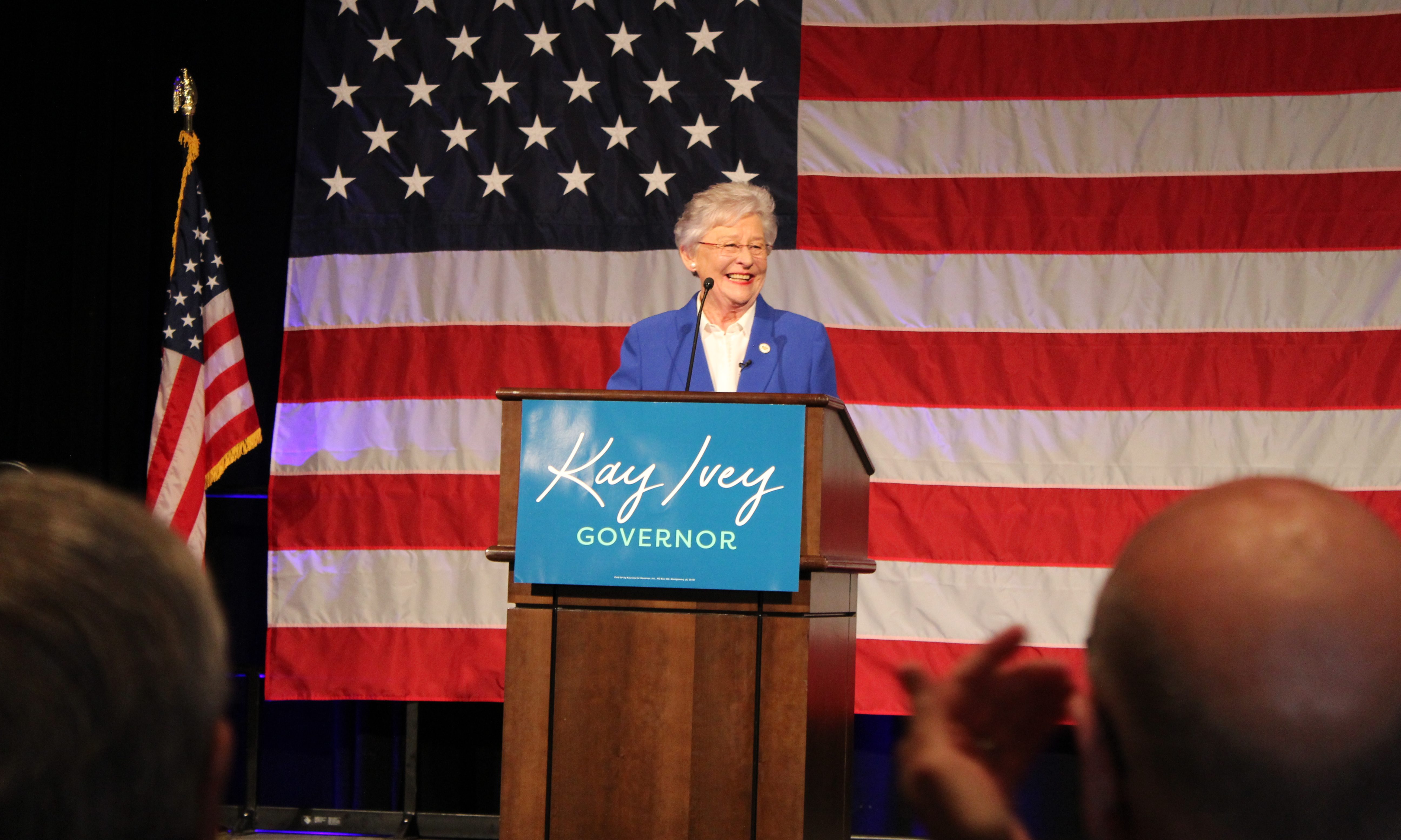 Gov. Kay Ivey has earned an A+ on her Rebuild Alabama's Infrastructure Plan. She has outstandingly accomplished her homework and her research. I want to respectfully ask all Alabamians to support the plan.
I voted for Ivey so that she would have the opportunity to tackle the state's toughest issues. Shortly after Ivey made history, becoming the first Republican woman elected governor, she directed her staff to begin working on plans for the infrastructure, roads, bridges, ports and state docks.
She made her directive very clear to all, concerning the importance and the urgency of these issues and her state's top mission. Most importantly, she advised her strongest supporters that her plan will be anchored by core values, honesty, integrity, trust, accountability and responsibility to which will allow her to make prudent decisions. But most paramount, she stated that her ultimate goal is to do what is best for the state of Alabama.
Ivey set the bar at the highest levels. For example, to garner trust from the public, she stated that she will utilize multiple most reliable sources of information, including statistical data, correct facts and truthful supporting documentation, graphs and charts from the subject matter experts. She just released data from structural engineers from all of Alabama's 67 counties.
Ivey had previously asked to be briefed on the positive and negative impact statements concerning the infrastructure. From the Association of County Commissions of Alabama, "The Cost of Doing Nothing," is an outstanding report that provides transparency and clarity for the citizenry to review.
Ivey asked and received from her staff, the most reliable data from top economists, issue metrics, financial estimates and statistical analyses, process measurement baselines, along with sliding scales to phase in her plan.
She has also directed the Alabama Department of Revenue to stand ready to compare the National Highway Construction Cost Index for tentative adjustments.
According to the Alabama Transportation Institute, the Ivey plan increase will cost the average driver, per year, only an additional $55 or an additional $4.58 per month.
The governor — as a fiduciary, fiscal steward and as the state's chief executive — has committed to and directed staff and legislative leaders to ensure that financial accountability safeguards will be put in place. All legislation bills and language will lock in dollars upon receipt and will be utilized and disbursed only to the agency or agencies that have ultimate responsibility for the infrastructure, roads, bridges, ports and state docks.
Further, dollars will be audited and reported annually with mandatory itemization of specific projects through the Joint Transportation Committee.
Ivey is going to end the annual diversions of money from infrastructure funds to pay for financial shortfalls in the Alabama Law Enforcement Agency.
Leading the charge within the Legislature are Speaker Mac McCutcheon, Senate President Pro Tempore Dell Marsh, State Rep. Bill Poole, who will file the Infrastructure Bill in the House, and my good friend Sen. Clyde Chambliss will provide leadership for the Infrastructure Plan within in the Senate.
At this juncture, Ivey has gained the support from mayors of five of the largest cities in Alabama. Along with the Business Council of Alabama, the Alabama League of Municipalities and the Alabama Farmers Federation and the list is growing daily.
I want to respectfully ask and encourage some of the detractors to Ivey's Infrastructure Plan, to join us in supporting the plan. We still love you. Let's get the legislation passed. We can go to lunch and dinner later.
Our governor has been working on this constantly since the day after her gubernatorial election victory. She directed her staff and others to carry out of her plan of action to meet the ultimate goal and mission of doing what best for the state of Alabama.
Every day, she continues to make us proud and she has and she continues to listen to the public, to which has allowed her to produce an outstanding and awesome Rebuilding Alabama's Infrastructure Plan.
What we are witnessing from Ivey is outstanding leadership and highly exceptional management. We elected her to handle the most difficult tasks facing our state. By the way, we must face the facts. We trust no one else but her to be in charge of leading our state.
We want the ball in her hands during the basketball game, to take the last shot with two seconds remaining on the clock. Ultimately, we want her to win the game for the state of Alabama.
Let's all stand firmly behind her to gain passage of her infrastructure plan. Remember, there are other tough issues on her plate that must gain passage in the Legislature. Ask yourselves, do you love your country and your state? If your answer is yes, then it is very easy to support our governor.
Remember that Ivey's plan is also tied monetary-wise to the National and Federal Plan. President Donald Trump has announced that our country's infrastructure is a top priority. Sen. Richard Shelby is keeping a watchful eye on the infrastructure issue, and he is ensuring that our state receives its fair share of dollars.
I spoke to Trump's Alabama Campaign Chairman, Perry Hopper, Jr. on the radio this week, and he has advised that our president is very much interested in Alabama's infrastructure. According to Hopper, we are talking about millions of tentative matching dollars that we must capture before they go to other southern states. Hopper advised the listening audience that we can't leave money on the table for others to scoop up.
In closing, I believe that there may be some other little girls or little boys over in Camden or other Alabama towns that may have the same core values and the beliefs of God, Country and Family, as Ivey does. Just think how great and how easy life would be if we had more people like her.
Glenn Henry is retired from the U.S. Air Force. He has been a high school teacher and university adjunct professor. He has earned numerous Cisco IT certifications. He is a Certified Professional Ethical Hacker. He lives in Montgomery with his wife Teresa.
Opinion | Auburn Student Center named for Harold Melton, first Auburn SGA president of color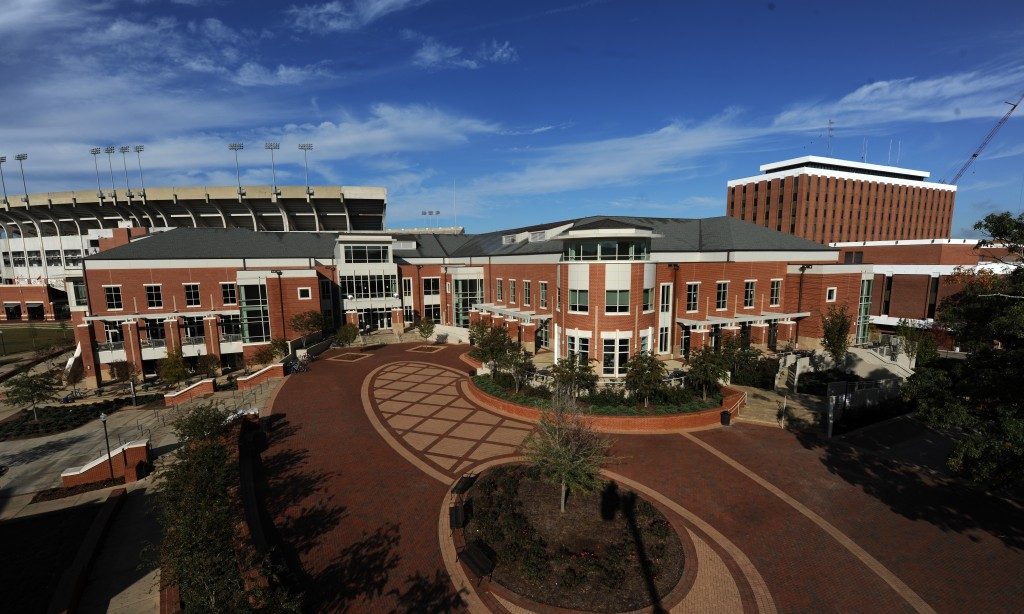 The year 1987 was a quiet one for elections across America but not at Auburn. That was the year Harold Melton, a student in international studies and Spanish, launched and won a campaign to become the first African American president of the Auburn Student Government Association, winning with more than 65 percent of the vote.
This was just the first of many important roles Harold Melton would play at Auburn and in an extraordinarily successful legal career in his home state of Georgia, where his colleagues on the Georgia Supreme Court elected him as chief justice.
Last week, the Auburn Board of Trustees unanimously named the Auburn student center for Justice Melton, the first building on campus that honors a person of color. The decision was reached as part of a larger effort to demonstrate Auburn's commitment to diversity and inclusion.
In June, Auburn named two task forces to study diversity and inclusion issues. We co-chair the task force for the Auburn Board with our work taking place concurrently with that of a campus-based task force organized by President Jay Gogue. Other members of the Board task force are retired Army general Lloyd Austin, bank president Bob Dumas, former principal and educator Sarah B. Newton and Alabama Power executive Quentin P. Riggins.
These groups are embarking on a process that offers all Auburn stakeholders a voice, seeking input from students, faculty, staff, alumni, elected officials and more. It will include a fact-based review of Auburn's past and present, and we will provide specific recommendations for the future.
We are committed to making real progress based on solid facts. Unlike other universities in the state, Auburn has a presence in all 67 counties through the Alabama Cooperative Extension System. Our review has included not only our campuses in Auburn and Montgomery but all properties across our state. To date, we have found no monuments or statues recognizing the history that has divided our country. We will continue our fact-finding mission with input from the academic and research community.
Our university and leadership are committed to doing the right thing, for the right reasons, at the right time. We believe now is the right time, and we are already seeing results.
In addition to naming the student center for the Honorable Harold Melton, we have taken steps to highlight the significant role played by Harold Franklin, the student who integrated Auburn. We are working to enhance the historical marker that pays tribute to Mr. Franklin, and we are raising its visibility in campus tours as we pay homage to his contributions as our first African American student. Last month, we awarded Mr. Franklin, now 86 and with a Ph.D., a long-overdue master's degree for the studies he completed at Auburn so many years ago.
We likewise endorsed a student-led initiative creating the National Pan-Hellenic Council Legacy Plaza, which will recognize the contributions of Black Greek organizations and African American culture on our campus.
In the coming months, Auburn men and women will work together to promote inclusion to further enhance our student experience and build on our strength through diversity. The results of this work will be seen and felt throughout the institution in how we recruit our students, provide scholarships and other financial support and ensure a culture of inclusion in all walks of university life.
Our goal is to identify and implement substantive steps that will make a real difference at Auburn, impact our communities and stand the test of time.
Naming the student center for Justice Melton is but one example. In response to this decision, he said, "Auburn University has already given me everything I ever could have hoped for in a university and more. This honor is beyond my furthest imagination."
Our job as leaders at Auburn is more than honoring the Harold Meltons and Harold Franklins who played a significant role in the history of our university. It is also to create an inclusive environment that serves our student body and to establish a lasting legacy where all members of the Auburn Family reach their fullest potential in their careers and in life.