Lee County tornado identified as deadliest in the country since 2013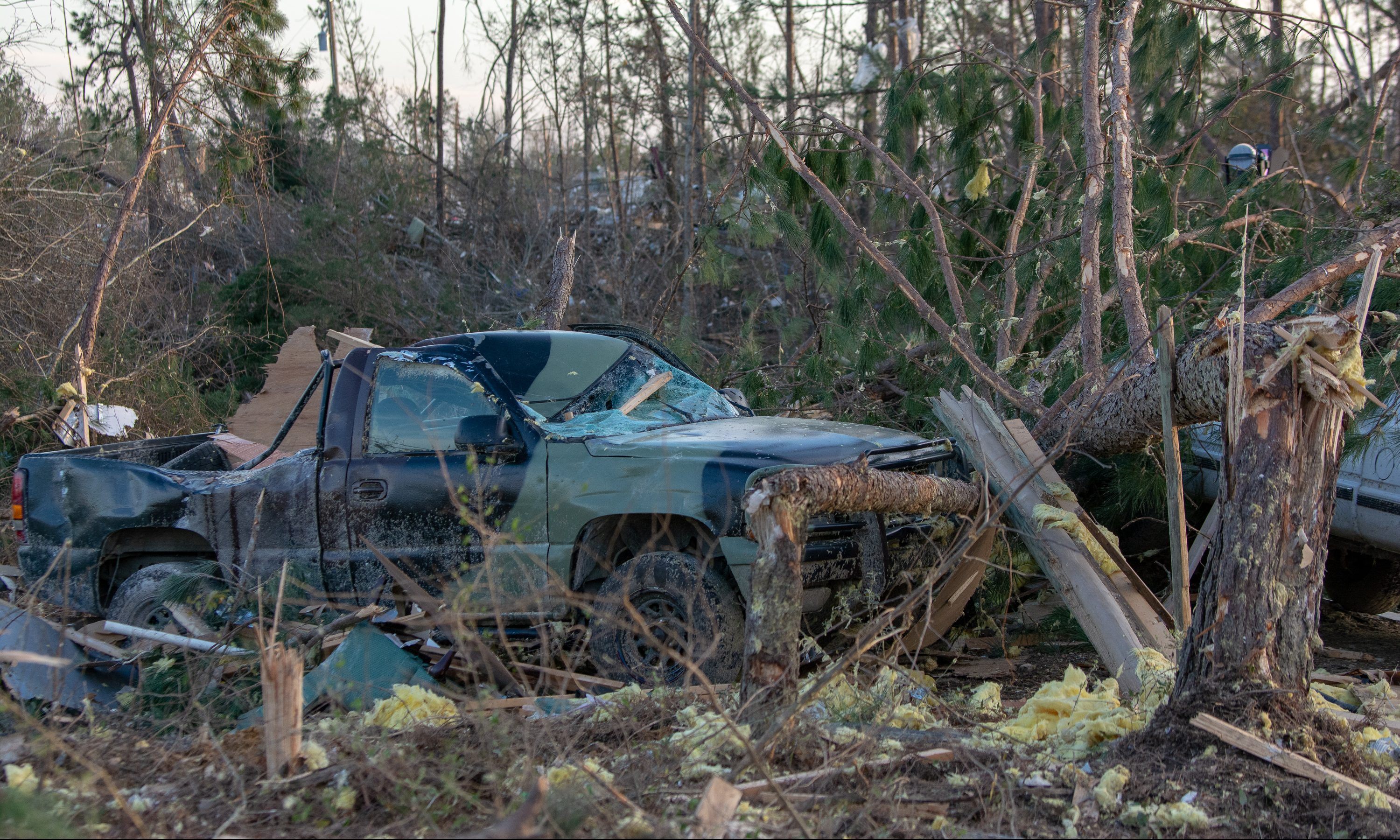 A tornado that ravaged through Alabama on Sunday has been identified by the National Weather Service as the deadliest in the United States since 2013. The death toll currently remains at 23 people, three victims being children.
Lee County Sherriff Jay Jones and Lee County Coroner Bill Harris said the death toll could still potentially rise.
"We have not completed our searches," Jones said.
Jones said that "dozens" of homes are still yet to be searched, but most places with exceptional damage, like a mobile home park near Beauregard, have been searched.
According to Birmingham National Weather Service chief meteorologist Chris Darden, the tornado had winds of 170 miles per hour. It was .87 miles wide and stayed touched down on the ground for at least 24 miles.
The storm consisted of two tornados, one being the first EF-4 tornado in Alabama since 2011. A smaller EF-1 tornado crossed paths with the larger tornado.
"It was a monster tornado as it moved across the area," Darden said.
The deaths from the disaster are the first tornado-related fatalities in Alabama since November 2016, Darden said.
Three children, ages 6, 9 and 10, are confirmed victims.
The 6-year-old child has been identified as Armando Hernandez. The 10-year-old child was identified by her school, Lee-Scott Academy, as Taylor Thornton. The other victims have not yet been identified by authorities.
"We lost children, mothers, fathers, neighbors and friends," said Gov. Kay Ivey at a press conference. "To know Alabama is to know that we are a tight-knit community of people. And today, each of us mourns the loss of life of our fellow Alabamians."
Harris said he is working to make sure families of victims are notified as quickly as possible. Currently, six of the victims could not be positively identified by sight, so finger print identification is necessary.
Missing persons can be reported to the Lee County EMA or the Lee County Sherriff's Office.
One victim died in a hospital from critical injuries. The other 22 victims died at the scene of the tornado.
"Y'all, we will overcome this loss," Ivey said. "We have done it before, we will do it again and we will do it together."
East Alabama Medical Center has reported treating at least 40 people injured in the storm.
"I went to the hospital last night, and I was expecting trauma, but when you see those injured first-hand and talk to those looking for loved ones, I was overwhelmed by the devastation," said Rep. Jeremy Gray, D-District 83.
According to Carson, President Donald Trump offered his support to the Lee County emergency operations center on Monday morning. Before that, he called Ivey.
Trump also tweeted Monday morning, saying "FEMA has been told directly by me to give the A Plus treatment to the Great State of Alabama and the wonderful people who have been so devastated by the Tornadoes."
After the storm on Sunday, Ivey issued a state of emergency.
"We appreciate Gov. Ivey declaring a state of emergency for Alabama so that we can get the needed resources in place in hopefully a timely manner," said Sen. Billy Beasley, D-Clayton.
The National Weather Service began issuing alerts and outlooks that potential tornados could arrive on Thursday. Official warnings cannot be issued until the tornado has formed, so many people only had less than 10 minutes to prepare.
"We had tornado warnings for Lee County eight to 10 minutes before it actually hit the Beauregard community," Darden said.
The governor offered her support to Lee County after the disaster.
"I want you to know, I've got your back," Ivey said. "We will do everything in our power to help citizens of Lee County recover."
Overall support for disaster relief has been substantial. According to Jones, over 100 people arrived on Monday to help with search teams.
"We had an overwhelming response from the community, from all over the state and from our friends in Georgia, as well," Jones said.
"People came together as one community praying for one another and helping each other," Gray said. "It is a tough day for Lee County, but I feel like there are better days ahead and we can pull together and become a stronger community because of this."
Governor declares state of emergency ahead of Tropical Storm Zeta
Zeta is currently a tropical storm over the Gulf of Mexico, but it is predicted to make landfall as a category one hurricane.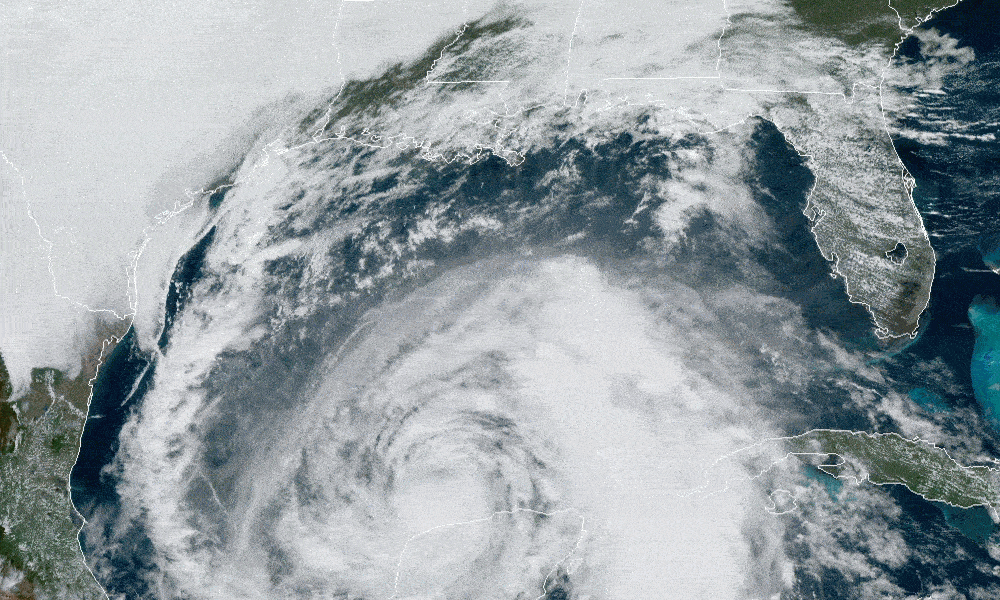 Alabama Gov. Kay Ivey on Tuesday issued a state of emergency as Tropical Storm Zeta approaches the Gulf Coast.
"Ahead of Tropical Storm Zeta's anticipated landfall Wednesday evening as a Category 1 hurricane, I am issuing a state of emergency effective today at 4:00 p.m.," Ivey said. "While this storm is not expected to have an impact as large as storms we've seen move through the Gulf earlier this year, we want to be in the best place possible to respond to anticipated rain, storm surge and mass power outage. I encourage everyone to remain weather aware and tuned in to their trusted news source as this storm could shift direction or change intensity. We continue to track the path of this storm and will stay in touch with the people of Alabama with any updates."
Zeta is currently a tropical storm over the Gulf of Mexico, but it is predicted to make landfall as a category one hurricane. The National Hurricane Center is predicting Zeta to make landfall in Mississippi on Wednesday and then proceed toward Alabama, but these storms can and do move.
A more easterly track could prove devastating to the Alabama Gulf Coast as was the case with Hurricane Sally, which shifted course in September, hitting Alabama, though Zeta is expected to be weaker than Sally at landfall.
The storm surge from the Mississippi-Alabama border to Dauphin Island is forecast to be 5 to 8 feet. Mobile Bay to the Alabama-Florida border is expected to have 3 to 5 feet of storm surge and from the border to Navarre, Florida, could experience 2 to 4 feet of storm surge.
Hurricane force winds are a possibility with this storm. Tropical force winds are expected to be an issue for Southern Mississippi and Alabama well inland. There is expected to be heavy rainfall across the state Wednesday night into Thursday morning.
The Baldwin County Emergency Management Agency announced that sandbags are available inside the county commission office at Robertsdale Central Annex (22251 Palmer Street) until 4:30 p.m. Tuesday and from 8 a.m. until 4:30 p.m. Wednesday or while they last.
Bring any help and shovels you will need. There is a limit of just 25 bags per person. Alabama's coastal counties are currently under a Tropical Storm Warning, a Storm Surge Warning for Mobile County and a High Rip Current and High Surf Warning.
Congressman Bradley Byrne said, "I just finished up briefings from Alabama EMA, FEMA, and the National Hurricane Center regarding #Zeta. We should not take this storm lightly and should start making preparations right away. After sundown Wednesday, I'd encourage everyone in Southwest Alabama to stay home and off the roads until sunrise Thursday. This storm will have impacts as far north as Montgomery, so those in Washington, Clarke, and Monroe counties will see tropical storm force winds and heavy rain. I'd encourage everyone to charge their phones and other necessary electronics. If you have an emergency during the storm, call 911 and do not try to drive."
Coastal Alabama is still in the process of recovering from Hurricane Sally which hit the state on Sept. 15.