Venezuela is key concern for Birmingham Committee on Foreign Relations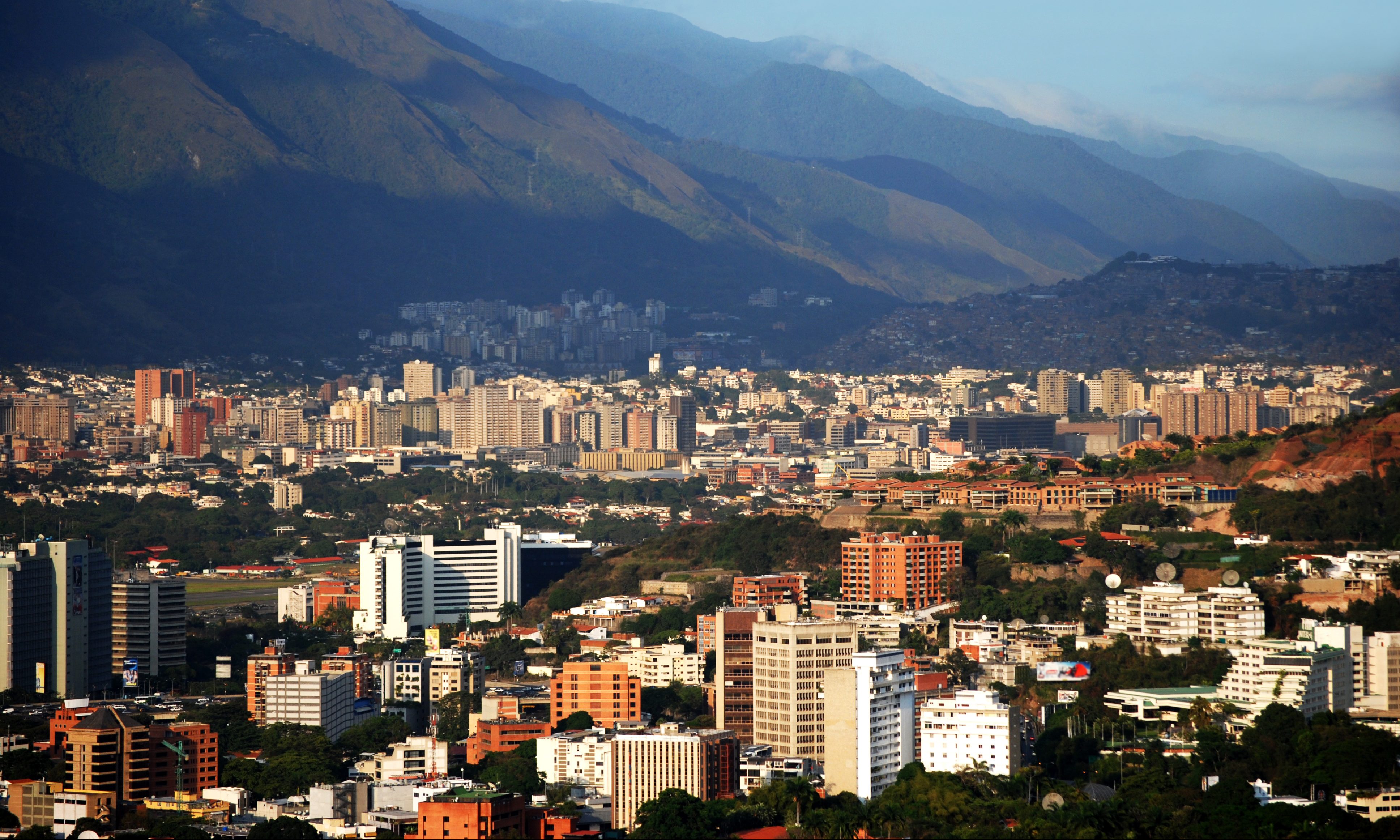 The Birmingham Committee on Foreign Relations hosted a discussion Thursday on the current situation in Venezuela with special guest speaker Eric Farnsworth.
Farnsworth is a Venezuela expert and vice president of the Council of the Americas and the Americas Society. He provided analysis of the South American country's history, current crisis, interim leadership and future. Attendees included a diverse group of Birmingham Committee on Foreign Relations members and guests, including U.S. citizens who have fled the harsh conditions in Venezuela.
"It is almost unfathomable to comprehend that Venezuela's inflation rate currently is one million percent," economic developer Nicole Jones told the Alabama Political Reporter. "Venezuela's economy has crippled because the one-party state, in a quest for control at the expense of its citizens, destroyed the private sector."
"Oil dominated Venezuela," Jones said. "The state-run energy sector fell apart because of corruption and a lack of private sector investment. With no oil, the price and production of agriculture fell, foreign investment diminished and Venezuela's ability to produce became almost nonexistent."
"Venezuela's local currency, the bolivar, has almost no value due to a history of mismanagement and corruption by a failed socialist state," Jones said. "For many, the difference between survival and starvation is determined by access to the U.S. dollar."
Farnsworth said Venezuela has been a threat since Nicolas Maduro gained power in 2013. Previous leader Chavez's quest for power turned Venezuela from a vibrant democracy to a one-party state driven by his obsession with power. Chavez's goal was to drive Venezuela into a socialist state.
Many politicians blame socialism for Venezuela's failure as a nation that can provide its citizens with the basic necessities of life.
"History tells us socialism is a failed economic system that results in untold suffering and human misery wherever it is implemented," said Rep. Mo Brooks, R-Alabama. "In contrast, America is the greatest nation in world history thanks to our free-enterprise economic system."
"Maduro, his successor, was loyal to the Chavez regime, and the Chavez regime knew that Maduro would implement their demands without thinking," Farnsworth said.
Farnsworth explained that Venezuela used the elections process to fulfill their national project with threats, violence, jailed potential and current opponents, exiled potential and current opponents, ballot manipulation, movement of polling places and other corrupt tactics. Maduro cut off the media and television so citizens and the world would not gain knowledge of the corruption and oppression.
Venezuela's government replaced education with Chavismo indoctrination. Venezuela's inflation rate is one million percent. Venezuela was once the wealthiest nation in Latin America.  That was before Chavez was elected and replaced capitalism with socialism.
Healthcare is a disaster — people are dying with no access to penicillin, saline or basic hygienic supplies.
"The average weight loss of Venezuelan citizens is multiple kilos because they only have access to two meager meals per day," Farnsworth said. "They have no access to dollars. Only the regime, military and security forces have access to dollars and food."
The once booming city of Caracas now is cited as the most dangerous municipality in the world, worse than Baghdad. When the U.S. and other countries tried to send food aid last week Maduro's regime blocked the humanitarian aid.
Farnsworth called the situation "the worst humanitarian crisis in recent history" and "a completely unnecessary man-made crisis."
"If Maduro accepted the humanitarian aid, the regime would have to admit their national project is a failure, which they are not willing to do," Farnsworth said.
Members of the Maduro regime told Venezuelan citizens that the "people who consumed the humanitarian aid were poisoned and died."
Farnsworth and Jones agreed that, "The regime fears delegitimization and lack of access to power."
Farnsworth said that the U.S. should not use force to get rid of Maduro because there is no economic, political or criminal reason to do so. Also, there are no UN or OAS mandates to do so. Under UN guidelines, the United States has no responsibility to protect.
Farnsworth said the fate of the country rests with its military. If the new leader, Juan Guaido, can convince the military to be on his side, the country may have an opportunity to rebuild; but members of the military also live out of fear – they, too, have families to protect from violence and threats and need their jobs to survive.
Juan Guaido is the leader of the National Assembly. He declared himself the interim president of Venezuela on Jan. 23, 2019, claiming that provisions in Venezuela's constitution justified his action because the corrupt, fraudulent 2018 election of Maduro left the country without a legitimate president.
The U.S., the Lima Group, Britain, Spain, Austria, Sweden, Denmark and others immediately recognized Guaido's presidency.
Some Latin American and Caribbean nations are refusing to recognize Guaido because many are still getting oil subsidies from Venezuela that are funneled into the bank accounts of political leaders in these nations.
Farnsworth said that for those nations need to "put principle ahead of payments."
"Petro-diplomacy has led to chaos and has contributed to Venezuela's economic downfall," Jones said.
"Oil now is five times more per barrel than under Chavez's regime, yet poverty is also much more prevalent," Farnsworth said. "Both factors should not be higher."
Farnsworth has led the Washington office of the Council of the Americas and the Americas Society since 2003. He is a conference speaker and media commentator and has published articles and opinion pieces in numerous leading newspapers and policy journals.
Farnsworth began his career in Washington with the U.S. Department of State after obtaining a master's degree in international relations from Princeton's Woodrow Wilson School. He has served in Western Hemisphere Affairs at State, the Office of the U.S. Trade Representative and in a three and a half year appointment as the senior advisor to the White House special envoy for the Americas during the Clinton administration.
Farnsworth was managing director of ManattJones Global Strategies, a Washington and Los Angeles-based advisory and strategic consulting group. He also worked in the global public policy division of Bristol-Myers Squibb and in the U.S. Senate with Sam Nunn, D-Georgia, and the U.S. House of Representatives with John Edward Porter, R-Illinois. He also worked briefly at the U.S. Consulate in Johannesburg, South Africa. He has served as: president of the Western Hemisphere Committee of the Greater Washington Board of Trade, a member of the Secretary of State's Advisory Committee on International Economic Policy and a board member of Princeton in Latin America. In 2016, he was decorated by the king and ambassador of Spain for his work to promote bilateral and regional relations.
The BCFR has been the leading international study group in Alabama since its founding in 1943. Membership in the Birmingham Committee carries with it automatic membership in the American Council on Foreign Relations. Kali McNutt is the chair of the BCFR.
(Original information from the Council of the Americas Venezuela's Political Standoff Timeline contributed to this report.)
Justice Ginsburg's death will supercharge a heated 2020 campaign
The passing of one of the court's most liberal justices so close to the Nov. 3 general election has set off a political firestorm as to what president should pick the next justice — President Donald Trump or Joe Biden, should he defeat Trump in November.
Just hours after the death of 87-year-old Supreme Court Justice Ruth Bader Ginsburg on Friday, conservatives, including the Alabama-based Foundation for Moral Law, said Ginsburg's passing is an opportunity to reverse the ideological trend of the nation's highest court.
The passing of one of the court's most liberal justices so close to the Nov. 3 general election has set off a political firestorm as to what president should pick the next justice — President Donald Trump or Joe Biden, should he defeat Trump in November.
The controversy over when and how to confirm a new justice will likely supercharge an already heated 2020 election campaign. Trump was at a campaign rally on Friday night when he learned about the justice's death from reporters.
"Just died? Wow, I did not know that," Trump said. "She was an amazing woman. Whether you agreed or not she led an amazing life. She was an amazing woman. I am sad to hear that."
Ginsburg, since her appointment by President Bill Clinton, has been bastion of the court's more liberal wing. The court was divided with four "liberal" justices led by Ginsburg and four "conservative" justices led by Samuel Alito.
Chief Justice John Roberts, though appointed by President George W. Bush, has been the swing vote on a number of major issues since the retirement of Justice Anthony Kennedy in 2018. Her death gives Trump the opportunity to appoint her replacement and potentially shape the direction of the court for decades to come.
Conservatives want Trump to select the nominee and the current GOP-controlled Senate to confirm the Trump appointee.
The Foundation for Moral Law — a conservative legal group founded by former Alabama Chief Justice Roy Moore — released a statement saying that Ginsburg's passing is an opportunity to move the court in a more conservative direction.
"For many years United States Supreme Court has been a bastion for liberal anti-God ideology," Moore said. "The passing of Justice Ruth Bader Ginsberg will be an opportunity to reverse this trend. I'm hopeful that President Trump will immediately nominate a true conservative who understands that our rights come from God and no authority in this country can take those rights from us."
"This is a very critical time for our country and our future and the future of our posterity depends upon our vigilance and direction," Moore said.
Judicial Watch, another conservative legal group, echoed Moore's statement.
"Judicial Watch sends it condolences to the family of Justice Ruth Bader Ginsburg. She had a wonderful judicial temperament that will always be remembered," said Judicial Watch President Tom Fitton. "President Trump now has a historic opportunity to nominate yet another constitutional conservative who will honor the Constitution and the rule of law across the full spectrum of constitutional issues."
"And the U.S. Senate should move quickly to work with President Trump to consider and approve a new justice who will faithfully apply the U.S. Constitution," Fitton said. "There is no reason we cannot have a new justice by Election Day."
Trump is expected to put forth a nominee to fill Ginsburg's seat in the coming days, according to ABC News.
Senate Majority Leader Mitch McConnell, R-Kentucky, wrote in a statement that, "President Trump's nominee will receive a vote on the floor of the United States Senate."
But Democratic senators and Senate Minority Leader Chuck Schumer, D-New York, disagree.
"The American people should have a voice in the selection of their next Supreme Court Justice," Schumer wrote on social media Friday, parroting a similar quote McConnell used in 2016 when he refused to give then-President Barack Obama's nominee, Merrick Garland, hearings and a vote for confirmation to the court. "Therefore, this vacancy should not be filled until we have a new president."
Republicans in the Senate blocked Obama from selecting Justice Antonin Scalia's replacement. Scalia was the most conservative jurist on the court.
Ginsburg was a staunch supporter of abortion rights and voter protections, and she played a major role in upholding Roe v. Wade, the Supreme Court decision protecting abortion rights. She also voted in favor of same-sex marriage and to uphold the constitutionality of the Affordable Care Act.
Most political observers expect Trump to appoint a woman to fill Ginsburg's spot. Political insiders have suggested that Trump believes that appointing a woman to the court could help him with woman, a key swing demographic that will likely decide the next election.
Will the Senate confirm Trump's appointment before the election or wait until after the public votes? If Republicans lose control of the Senate, could a lame duck GOP majority select the direction of the court on their way out?
Alabama Sen. Doug Jones has been widely criticized for his vote against the confirmation of Justice Brett Kavanaugh. If the vote comes before the Nov. 3 election, Jones's decision on whether to confirm Trump's appointee will be heavily scrutinized.
The questions about the Supreme Court is likely to only further inflame passions on both sides this election cycle.