Opinion | The fallen Star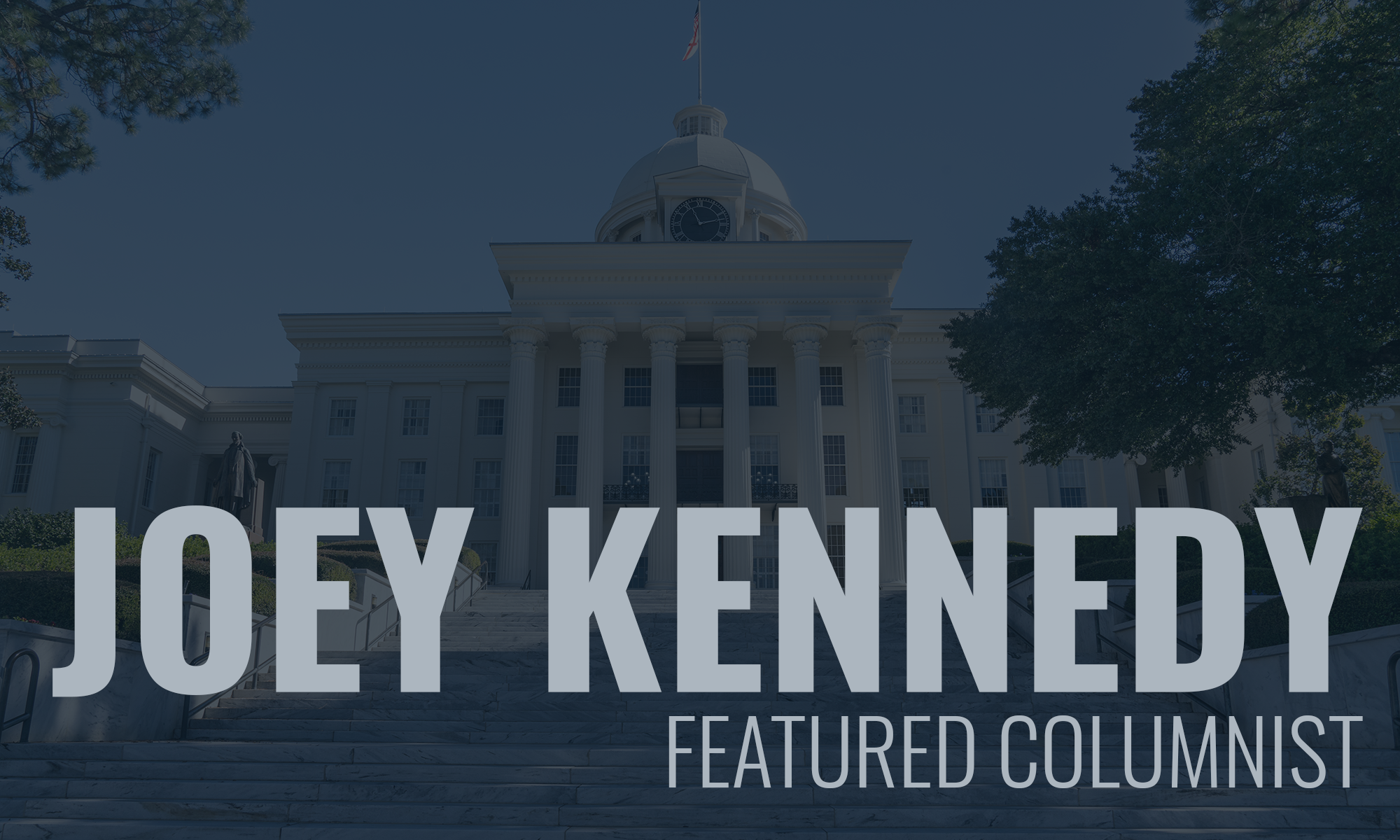 At the beginning of last year, when former Consolidated Publishing chairman and Anniston Star publisher H. Brandt Ayers basically admitted to abusing at least two of his former female employees by spanking them decades ago, those of us who followed the story knew this was just the cliché'd tip of the iceberg.
When my wife, Veronica Pike Kennedy, told her story in B-Metro Magazine in February of last year, other women who said Ayers abused them came forward. Some worked in Ayers' home, while others were young journalists who had at one time worked for the Star.
Clearly, the abuse extended far beyond the mid-1970s. It may have been happening earlier than that, but we know Ayers' awful behavior continued for years (decades?) after.
Yet, the story appears to have died, frozen with the abuse of three women in the mid-1970s. Alabama Political Reporter broke the story on Jan. 1, 2018. The Anniston Star was in a position to break the story, too, but instead tried to kill it.
But what media outlet is in a better place to report the entire history of Ayers' abuse than the Star? Presumably, the Star has employee records and could canvass former workers just so they could receive, if nothing else, an apology from the newspaper for failing to protect them when they worked there. Of course, not even Veronica, public and on the record, has been given that courtesy.
And the newspaper still has Ayers; ask him.
While Ayers at first denied he'd abused any of his employees, he finally admitted to going to the apartment of one and spanking her.
Concerning Veronica's abuse, Ayers finally said "let the accusation stand," which can clearly be taken as an admission of guilt.
While the Star rushed out a story a few hours after former Star reporter Eddie Burkhalter scooped his ex-newspaper on APR, most of the management's response was in defense of why they hadn't reported the story, and, frankly, they were in the typical CYA mode we often see from companies caught in embarrassing moments.
Burkhalter quit his job at the Star in November 2017 because the newspaper wouldn't aggressively pursue the story, even though he had one of the abused women, Veronica, on the record, others who knew of and/or had witnessed the abuse, and court records indicating Ayers' frightening fetish truly existed.
Even as the newspaper was aggressively pursuing stories on Republican U.S. Senate candidate Roy Moore's thing for teenagers when he worked in the Etowah County district attorney's office long ago, it was moving so cautiously on the Ayers story that it got scooped by one of its own former reporters working on his own time, unpaid.
Star managing editor Ben Cunningham directly criticized me after I wrote about Burkhalter leaving his job on principle after nine years. I first named Ayers as my wife's abuser in an APR column right before the new year, with her permission.
Then, as Burkhalter's story of Ayers' abuse was published on APR that New Year's Day, I had a companion column about the Stars' foot-dragging on the story obviously hoping it would go away, and the manner in which Burkhalter was treated by Star management as he was doggedly pursuing a difficult but important story about his newspaper's top boss.
Cunningham wrote at the time: "What's harder to brook, though, is a column (mine) published in the same outlet (APR), which aims accusations at this newsroom's leaders about our work on this story. Those allegations are flatly false, and were delivered without any attempt to verify their accuracy or opportunity to respond."
Here's what I knew: Eddie Burkhalter was credible then, and he remains credible today; the Star, not so much. The newspaper had the story for weeks and was sitting on it. I know this because my wife was interviewed early in the process by the new reporter assigned to the story, and then everything went quiet. Other outlets were also working on the story, but apparently because of Ayers' "reputation" and power in the publishing business, didn't want to be first.
This is one of the many characteristics I love about Alabama Political Reporter. Get the story right, of course, but when you've got it, go with it. There can always be follow-ups. A reporter doesn't have to know everything before reporting something.
I knew Burkhalter's reporting had been thorough and accurate – he'd been actively reporting it even after leaving the Star — and I know the women (and men) he talked with for the story.
As important, Burkhalter truly had empathy for my wife and the other victims. He cares about them and doesn't understand exactly what went wrong at a newspaper that once had a superb reputation.
Cunningham's feelings were hurt because I didn't attempt to contact him back then. I didn't need to. I had the story, and Cunningham and crew were in CYA mode anyway because the Star clearly fell down on reporting about its abusive leader, in the #MeToo era no less.
All of this resurfaced last week when the Star announced respected Washington Post executive editor Martin "Marty" Baron was to deliver the annual Ayers Lecture. Baron, however, fell ill and had to cancel the appearance.
Still, some people, including Burkhalter and me, wondered why Baron would grace the stage for the Ayers Lecture, knowing that Brandy's victims would perhaps question why he was giving credibility to a media outlet that failed to report on their boss' strange sexual spanking fetish. To his credit, Baron answered candidly.
Still, why did the story about Ayers' long years of abusing women die? Because the Star didn't continue reporting it. The Star let it go. The newspaper in the best position to dig out the ultimate truth – with names, phone numbers and Ayers right there to ask – let it drop.
Now, Ayers' wife, Josie Ayers, is the newspaper's publisher and chair of Consolidated Publishing. Former publisher and editor Bob Davis left last May to become executive director of High Plains Public Radio.
Star management didn't care enough about the women victims left in Brandy's wake of assaults to continue reporting the story. To issue apologies. Please, just make it go away, they appear to be saying.
Or, if the Star is continuing to work on the story, we don't know it, and we certainly don't see any product.
I did reach out to Cunningham to ask where the Star was on reporting this story.
As of this writing, Cunningham had not responded. My breath is not being held.
The rest of this story is out there, though. Out there, waiting to be reported. For those women intentionally hurt by Ayers, doesn't the Star even care?
Joey Kennedy, a Pulitzer Prize winner, writes a column each week for Alabama Political Reporter. Email: [email protected]

Opinion | Somebody, please, take the lead
Just like Donald Trump on the national level, Gov. Kay Ivey has bungled containing the novel coronavirus COVID-19. Alabama is showing record cases and hospitalization levels.
But while Ivey extended the Safer-at-Home order though July 31, she didn't add any new restrictions. The governor says requiring masks is simply too difficult to manage and enforce.
Nobody said fighting the virus would be easy. The problem is neither Ivey nor many other governors, along with the White House, didn't really make containment much of a priority.
Testing is still inadequate, nearly a half-year after the pandemic started. Alabama's first diagnosed case was March 13. Since then – as of Wednesday – Alabama has racked up more than 30,000 cases with more than 900 deaths. Nationally, there have been more than 2.6 million cases and nearly 130,000 deaths.
When the pandemic was young, Ivey responded well, ordering everybody to stay home except for essential workers. She did much better than the governors in the state's surrounding Alabama. But just as with most states across the Southeast, after a few weeks Ivey's resolve cracked. Like the governors of states like Georgia and Florida, which are also seeing a spike in infections and are setting records.
Ivey should tighten up the restrictions, including closing the state's beaches over the July 4th weekend. Bars, gyms, and other places where large crowds gather, usually not social distancing and many without masks, should be restricted.
Yes, such measure will continue to cause economic pain, but such restrictions would slow the spread of the virus. We've already seen that not just in the United States, but across many parts of the world.
Ivey and health officials also need to increase testing and contact tracing.
Yes, all of that is difficult, but what are the consequences? More deaths. Just how many deaths are acceptable? Is it 1,000 (we're almost there), or 2,000, or 5,000? Is any number unacceptable. It doesn't suffice for elected officials to claim even one death is too many when, through their own actions, thousands and thousands have died in Alabama and across the nation.
And those numbers don't include infected and once hospitalized patients who are left with permanent organ and lung damage.
Cities like Birmingham and Montgomery have mandatory mask laws, and they need to be enforced because a lot of people are going out without their masks. Still, there are many laws on the books that are difficult to enforce; that doesn't mean those laws don't have value. A statewide mandatory mask order if, nothing else, would lead more people to wear masks, plus it would give support to businesses who refuse to allow people inside without masks.
UAB is planning to bring students back on campus when the fall semester begins in late August, but there will be strict safety measures to follow, including wearing masks, social distancing, handwashing, and regular health checks.
Ivey says if the rate of cases and hospitalizations doesn't slow, she'll enact more stringent measures. But when she finally gets around to making those decisions, it could very well be too late.
Indeed, it may be too late already.
We've seen what indecisive leadership does during a pandemic. What we need to see – in Alabama and nationally – is a more determined response that helps put the virus in check. That includes mask wearing, increased testing, and contact tracing.
Every day that doesn't happen, more people will get sick and die when they didn't have to.

Joey Kennedy, a Pulitzer Prize winner, writes a column every week for Alabama Political Reporter. Email: [email protected]