House approves Ivey's gas tax. It now moves on to the Senate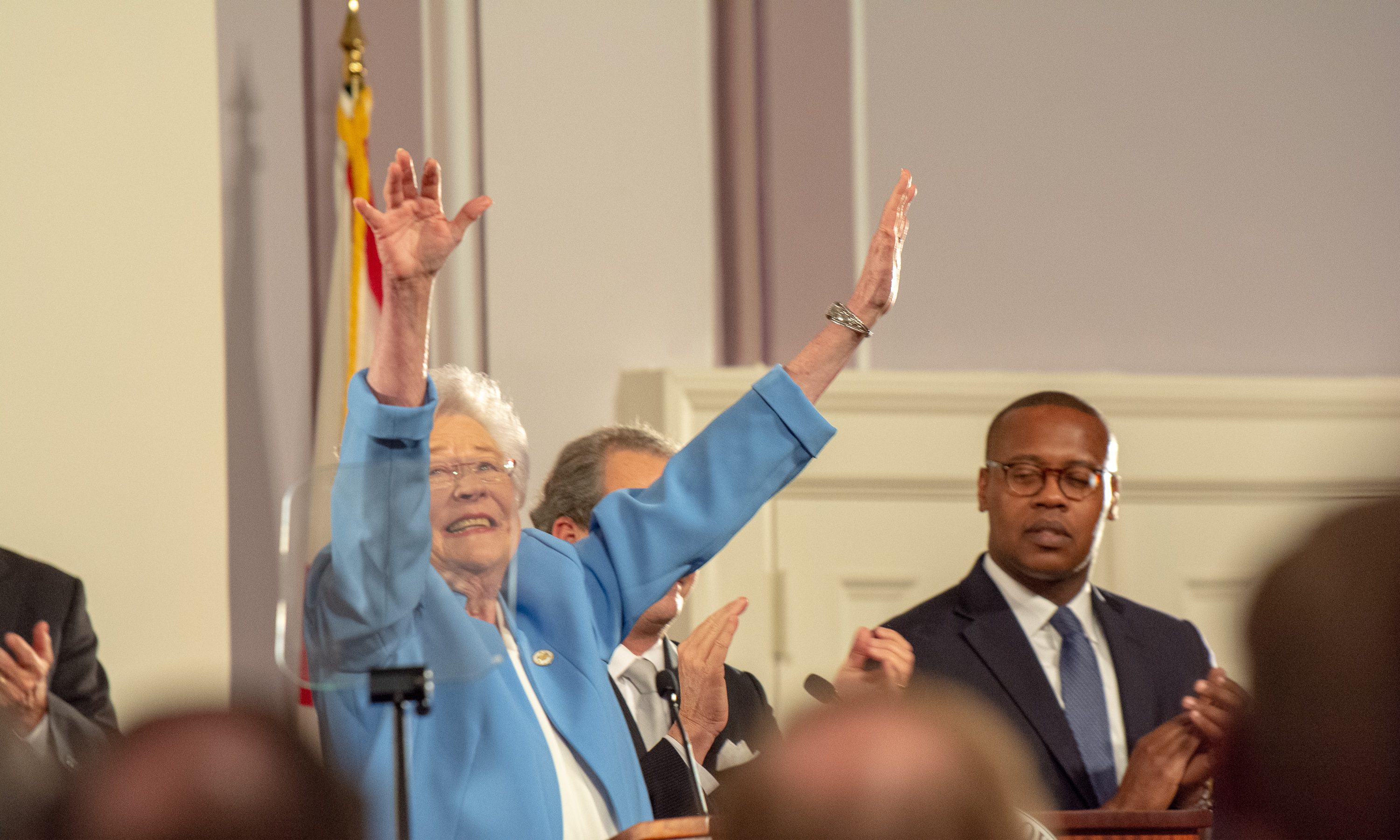 Friday, the Alabama House of Representatives passed three bills dealing with infrastructure including legislation to raise the state's fuel taxes from 18 cents per gallon to 28 cents per gallon, HB2.
The bills were sponsored by state Representative Bill Poole, R-Tuscaloosa.
The Legislature overwhelmingly approved the tax increase measure, HB2, on a bipartisan basis 84 to 20.
The other two portions of the package: the bill setting up the legislative oversight of ALDOT and the Port of Mobile bonding authority, sailed through the House with but just one minor changes.
Alabama Governor Kay Ivey (R) called the Legislature into a special session Tuesday following her state of the state address to consider her infrastructure agenda, which she said is critical to the future of the state.
"I am so proud as your governor," Ivey said of the vote. "This is a great day."
The House's vote is a major win for Ivey, who has made the fuel tax increase for infrastructure improvements a major goal of her first elected term.  The governor, business leaders. GOP leadership in both chambers have been supportive of the plan.
"It helped us tremendously knowing we had your leadership," House Speaker Mac McCutcheon, R-Monrovia, said. "I told the members, we will make history today and our children will see the benefits."
With approval by wide margins in the House, it is likely the bill will pass easily in the Senate.  It also had the support of all but two House Democrats.
"We are all Alabamians," Ivey said. "What is good for one Alabamian is good for another."
Over $11 million a year will be diverted to pay federal matching funds to dredge the shipping channel for the Port of Mobile.  The federal government will put up 75 percent of the funds for the project.
"We have an opportunity provided to us by our federal delegation led by Senator Richard Shelby (R)," said Poole.  It (the port improvements) will allow us to unload more ships and handle the bigger larger container ships.
Ivey thanked the Legislature for their effort, "To provide them (the people) the increase in infrastructure funding that we so desperately needed to keep our roads safe."
"This is about the future of the state of Alabama," Rep. Poole told the body. "This impact will be felt for generations."
"The needs are clear," Poole said. "It has been 27 years since Alabama addressed its infrastructure funding."
The bill passed with Democratic support. Only two House Democrats voted against the bill.
"My goals was to bring members along and make sure that they had all of the facts," Minority Leader Anthony Daniels, D-Huntsville said. "I see the difficulty and the need for infrastructure."
The bill would implement a six-cent-a-gallon fuel tax increase effective October 1.
It would rise to eight cents a gallon a year later and rise to ten cents a gallon by October 1, 2021.
After that, the tax would adjust up or down by one penny a gallon every two years if the national cost of road construction index goes up or down. All of the money will be used for road projects and for dredging the shipping channel for the Port of Mobile.
The bill would also charge electric and hybrid vehicle owners in Alabama a new annual flat-rate registration and license fee of $200 for electric vehicles and $100 for plug-in hybrids.  The fees would also fund grants to build charging stations across the state.
Poole said that, "The future of over the road transportation is electric and hybrid electric vehicles."
State Rep. Mike Holmes, R-Wetumpka, introduced an amendment taking away the inflation provision in the bill. That amendment was firmly tabled.
State Rep. Rich Wingo, R-Tuscaloosa, introduced an amendment requiring the state to adopt a two pavement system for road projects.
Alabama is the fifth largest cement and concrete maker in the country, but state design specs have required that granite be used as the aggregate material for concrete construction instead of limestone. The passage of the Wingo amendment changed that and will require that future design proposals have both an asphalt and a concrete construction plan.
The House also approved an amendment by Rep. Artis "A. J." McCampbell, D-Livingston, and the House Minority Caucus designed to improve accountability and transparency.
"We mean business when we talk about accountability and transparency," Poole said.
An amendment by Rep. Juandalynn Givan, D-Birmingham, that would have cut the gas tax increase to just five cents while raising the diesel fuel tax to 22 cents a gallon was also rejected. An amendment by Rep. John Rogers, D-Birmingham, to set aside $30 million a year for mass transit was also tabled by the House.
An amendment by Rep. Jim Hill, R-Odenville, to require that every county have in place at least a two cents a gallon excise tax of their own on local fuel sales in order to get any of the new road money also failed.
The Legislature will reconvene on Monday.  The bill now goes to the Senate and a final vote could occur as early as Tuesday.
Senate pro tem requests general fund committee begin hearings in July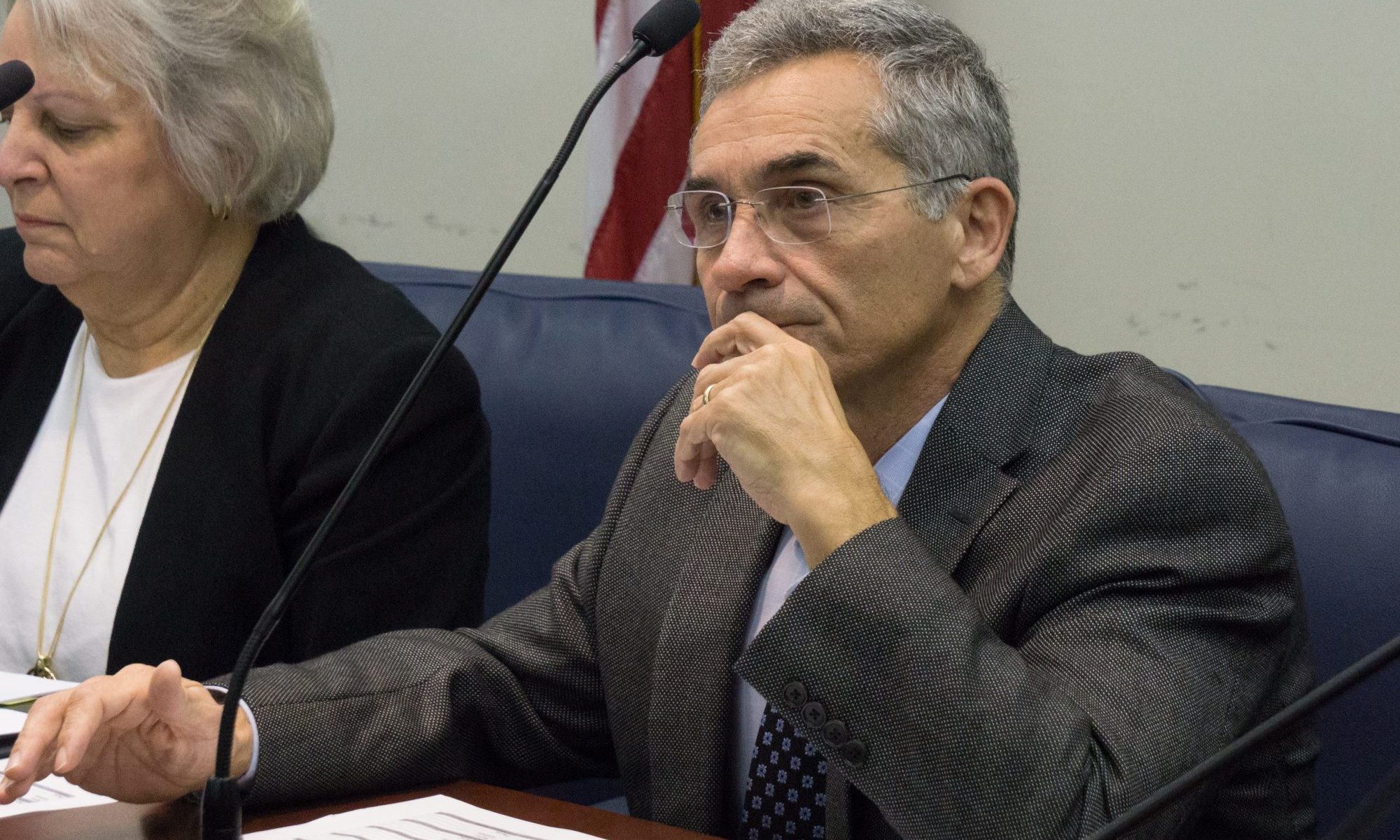 Senate President Pro Tempore Del Marsh, R-Anniston, announced today that he has asked Senate Finance and Taxation General Fund Committee Chairman Greg Albritton, R-Range, to begin holding General Fund Committee meetings in preparation for the next session.
In an effort to be better prepared because of uncertainty in state revenue as a result of COVID-19 pandemic Senator Albritton has agreed with Senator Marsh and has invited Legislative Services, the Department of Finance, Pardons and Paroles, Corrections and the Personnel Department to provide updates to the committee.
"Typically, we begin this process closer to sessions however because of uncertainty about state income and possibility of special sessions, we felt like it was important to get started much earlier than usual in this process," Senator Albritton said. "The Legislature has done an excellent job managing our budgets over the past few years. So much so that Alabama was able to weather the storm of the COVID-19 shutdown this year with little impact to our vital state services. We understand that we will not have final revenue projections until after July 15th, but we must continue to do our due diligence and ensure that we use taxpayer money sensibly."
"We want to make sure that all public money is being used wisely, now and in the future," Senator Marsh said. "We have many pressing issues facing the state such as a potential $2 billion-dollar prison reform proposal and a stunning lack of rural broadband investment which need to be addressed whenever the Legislature is back in session and it is our duty to make sure we are prepared and kept up to speed on these matters. Furthermore, the taxpayers deserve a clear and transparent view of how their money is being used."
The hearings are scheduled to begin July 9 in the Alabama State House.