Opinion | Gas tax scramble: How we got here, where we're going and who really screwed up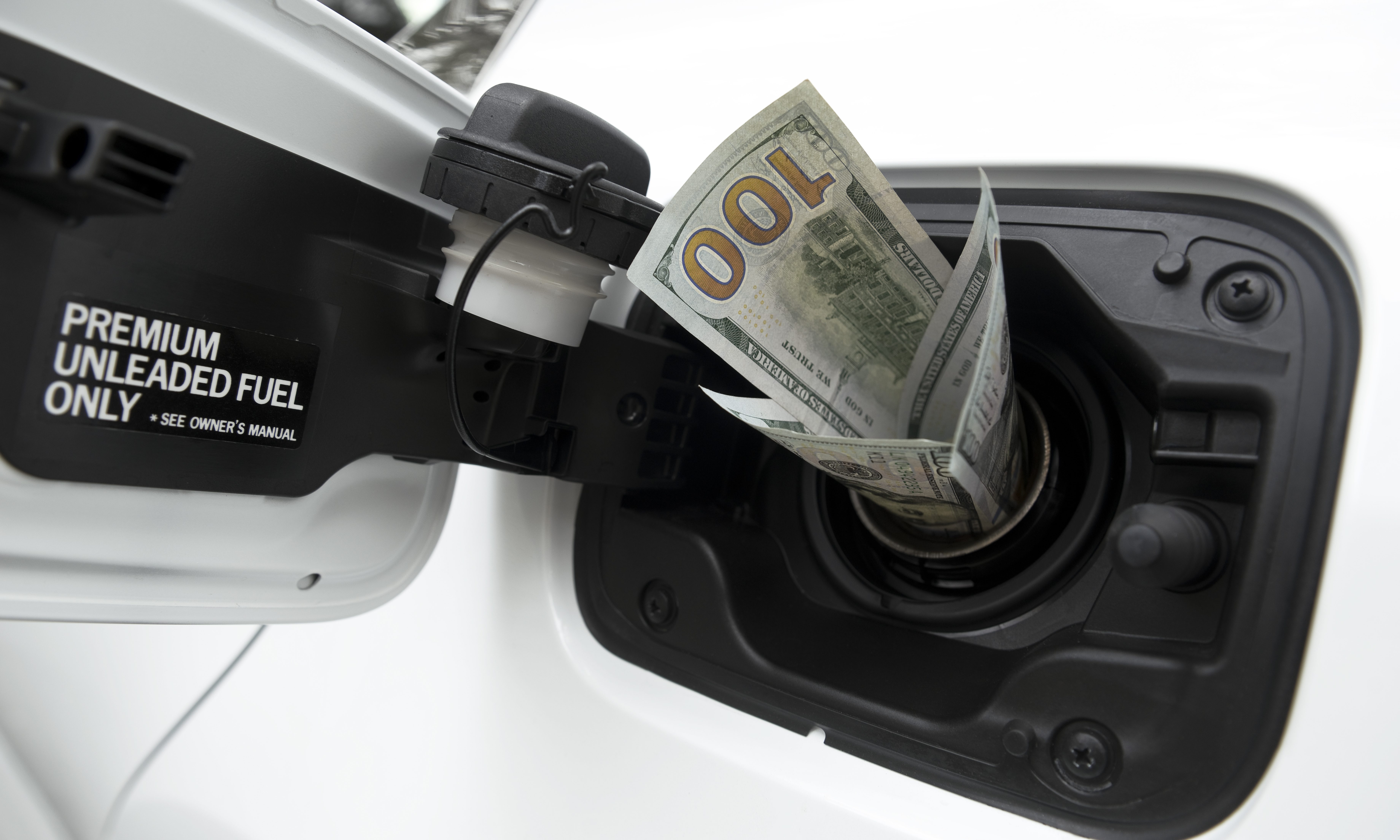 The penalty phase of the 2018 election cycle began in full on Wednesday at the Alabama Legislature.
That's when Alabama Republican voters, who resisted the national blue wave and instead voted straight-ticket Republican at a 60-percent clip, learned just how badly they had been duped by a bunch of candidates whose only promise — only real idea, in fact — was that they would reduce the average Alabamian's tax burden.
Instead, they are preparing to jack up the average Alabama worker's taxes by 10 cents per gallon of gas.  
Oops.
And, as Gov. Kay Ivey let slip during a recent TV interview, all of them knew they would be raising this tax way back last year — at the same time they were making those no-new-taxes campaign promises.
"… they were vetted before the House and Senate leadership and if they were not for the gas tax for infrastructure, they were not encouraged to run," Ivey said in the interview.
And you could almost hear the gasps from Montgomery hotel rooms earlier this week, as a bunch of GOP freshmen felt the rush of cold air from all of that exposure.
That revelation sent several of the newly-elected state representatives scrambling for their social media pages on Wednesday evening, eager to assure their voters that they would be upholding their campaign promises.
That development could be problematic for Republicans, who earlier in the day broke off talks with House Democrats because they believed they had secured enough votes to pass Ivey's infrastructure plan and gas tax. That development came after Rep. Lynn Greer, who chairs the House committee on Transportation, Utilities and Infrastructure, said GOP leadership was unsure when the day started that they could even get the gas tax bill out of committee.
By Thursday, Greer was comfortable with the vote count, although when it came time to vote on the bill, the committee chose a voice vote. That left no Republican on record voting for the bill — a sign that things were still very touchy.
By late Wednesday/early Thursday, there were indications that GOP leadership would be going back to the table with Democrats — an option that Republicans, who own a supermajority in both houses, certainly don't like, but one that could be their only safe pathway for passing a tax increase.
Democrats, in the meantime, are attempting to stand firm and united — a chore that is increasingly difficult as individual deals hit the table in front of reps. Democratic leadership believes this might be its best chance to build enough goodwill to see meaningful movement on bigger ideas, such as Medicaid expansion or gambling.
The one thing they have going for them in that regard is Republican anger.
Republican voters have been extremely angry about the gas tax increase since Ivey announced it, and that anger, if anything, seems to be growing by the hour. Comments to Republican lawmakers' social media pages are brutal, with many posters sharing screenshots of quotes from lawmakers during their most recent campaigns promising to vote against new taxes.
The video clip of Ivey saying that new members were vetted on their stance on the gas tax also made the rounds.
The voters are mad, confused and hurt.
Which serves them right.
Those voters did this to themselves, with their idiotic tribalism. Last November, after they all celebrated "owning the libs" and touting Alabama's "red wave," the voting data hit the table, showing that more than 60 percent of voters in this state voted straight ticket.
That means they walked into a voting booth, darkened one bubble beside "Republican" and walked out.
Never mind that most of the GOP candidates had failed to offer even the slightest plan for fixing or doing anything. If you doubt this, their campaign websites and Facebook pages are still active — go look at them. And almost every one of them promised to decrease taxes, or at the very least not raise them.
In the case of the governor's race, it was even worse.
Ivey refused to debate anyone. About anything.
Infrastructure was a major topic in both the primary and general elections. She never said a word about it. And all the while, she was scheming with Republican leadership on this plan to raise taxes and implement a litmus test for new GOP members.
Would have been nice to know that, wouldn't it?
The fact is this is backroom, old school politics at its worst. Big mules and their heavily financed politicians of choice concocted this tax increase to benefit them financially. They worked out the deal behind closed doors, not disclosing the details until the last minute and well after the elections. And now they're using every trick in the book to round up enough votes to pass it.
And Republican voters have only themselves to blame for it all.
Because they went to the polls without demanding even the most basic of information from the candidates they were voting for. And they voted for them despite none of them having a plan to fix Alabama's serious problems. 
Your penalty for that stupidity is 10 cents per gallon.
Print this piece
Opinion | With reckless abandon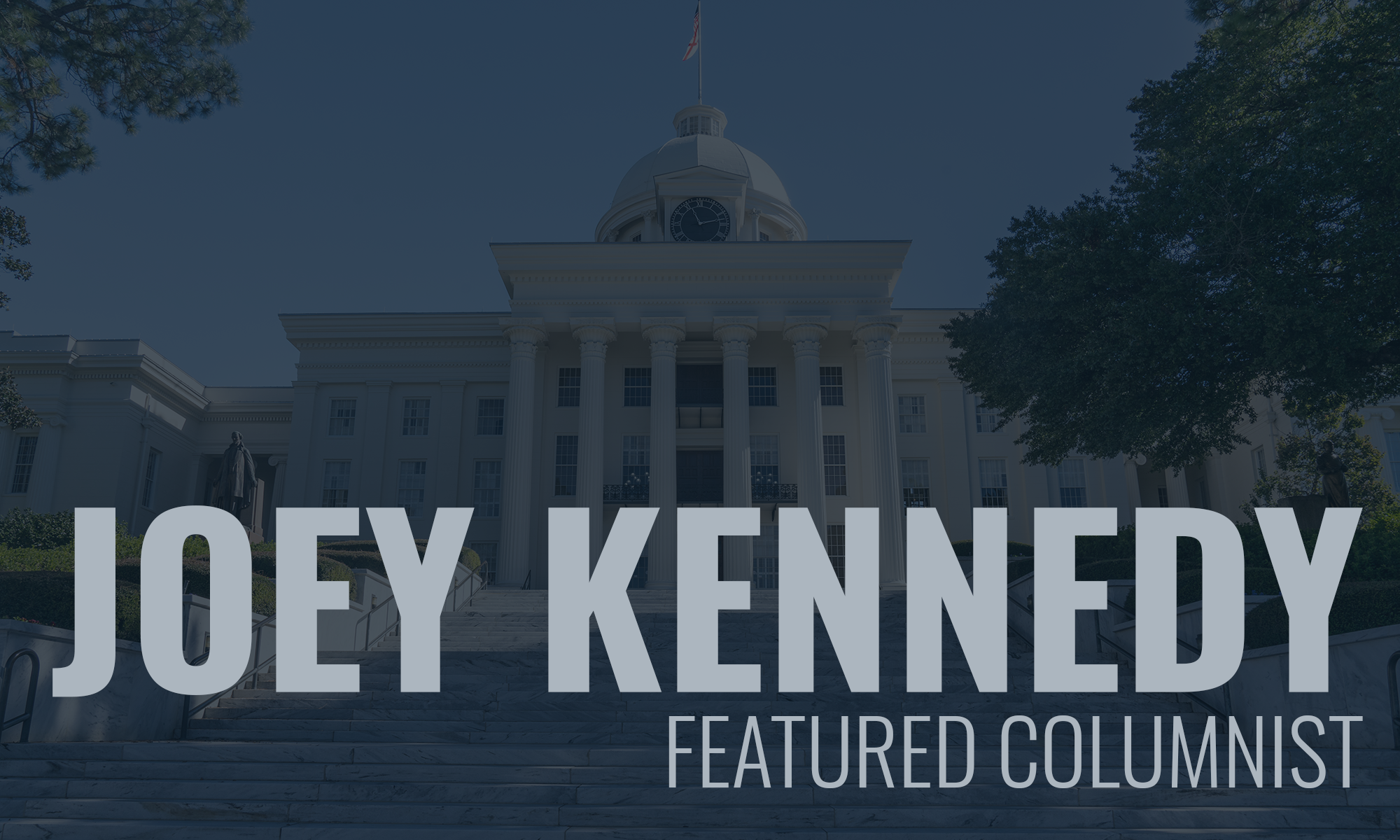 This is Thursday. Since Sunday, we've had more than 1,000 new cases of the novel coronavirus COVID-19 in Alabama. Let that number sink in. Some of those 1,000-plus new cases will end in death or permanent damage. Our caseloads are going up. They're not on a plateau. They are increasing, by more than 1,000 in four days.
Open up!
As I travel to the undisclosed location on UAB's campus where I work on my upcoming classes, write recommendation letters, and prepare for school in the fall, I'm seeing more and more people on the streets. I don't think I have ever seen as many people out walking their dogs or just walking, period. When I visit my corner convenience store to buy a bottle of wine or an emergency bag of dog food, I don my mask and disposable gloves. Yet, even though the store's owners are responsible, requiring social distancing and masks, about half the people I see in the store don't wear masks. I get in and out quickly, throw my gloves in the garbage can outside and sanitize my hands and car surfaces.
As I was driving around working on this story, fewer than half the people I see on the street or entering big-box stores like Wal-Mart or grocery stores, are bothering to wear masks.
Is it simply cabin fever leading desperate people out onto the streets without protective gear during a world pandemic? Have we just decided that more deaths are worth it to restart the economy? We're getting close to 100,000 people killed since February across the country.
The feeble response to the pandemic in Washington, D.C., has caused many unnecessary deaths. This is the legacy of the Trump administration: A wrecked economy, and, before it's over, hundreds of thousands of wrecked families.
I remember Ronald Reagan speaking to the nation after the Challenger explosion, Bill Clinton's response after the Oklahoma City federal building was bombed, George W. Bush's empathy after 9/11, Barack Obama's grief after mass shootings at Sandy Hook in Connecticut and at a church in Charleston, S.C.
Donald Trump lacks any empathy whatsoever. Mostly, he tries to redirect blame to anybody but his administration. Truman's "the buck stops here" has no place in the Trump White House. Maybe "nothing stops here" would be more suited. Trump is so petty that even during a deadly pandemic, he refuses to schedule the long tradition of unveiling his predecessor's White House portrait. (Nothing gets under Trump's orange skin more than a black-skinned man who is far more popular with people in this country than Trump will ever be.)
Parts of all 50 states are reopening; at one point, it seemed Gov. Kay Ivey was taking it slow, but apparently no longer. People are gathering right here in Birmingham and in Alabama, violating social distancing and mask requirements because apparently they don't care.
In too many ways, it appears Trump's pathological narcissism is a novel coronavirus, too, infecting many Americans with anger, hate, and reckless abandon. They swallowed the bleach, so to speak.
That, too, will be this awful man's legacy.
Make America great again? What a joke. It'll take a Democrat to do that. Again.

Joey Kennedy, a Pulitzer Prize winner, writes a column each week for Alabama Political Reporter. Email: [email protected]
Print this piece