Public hearing expected on gas tax increase for infrastructure today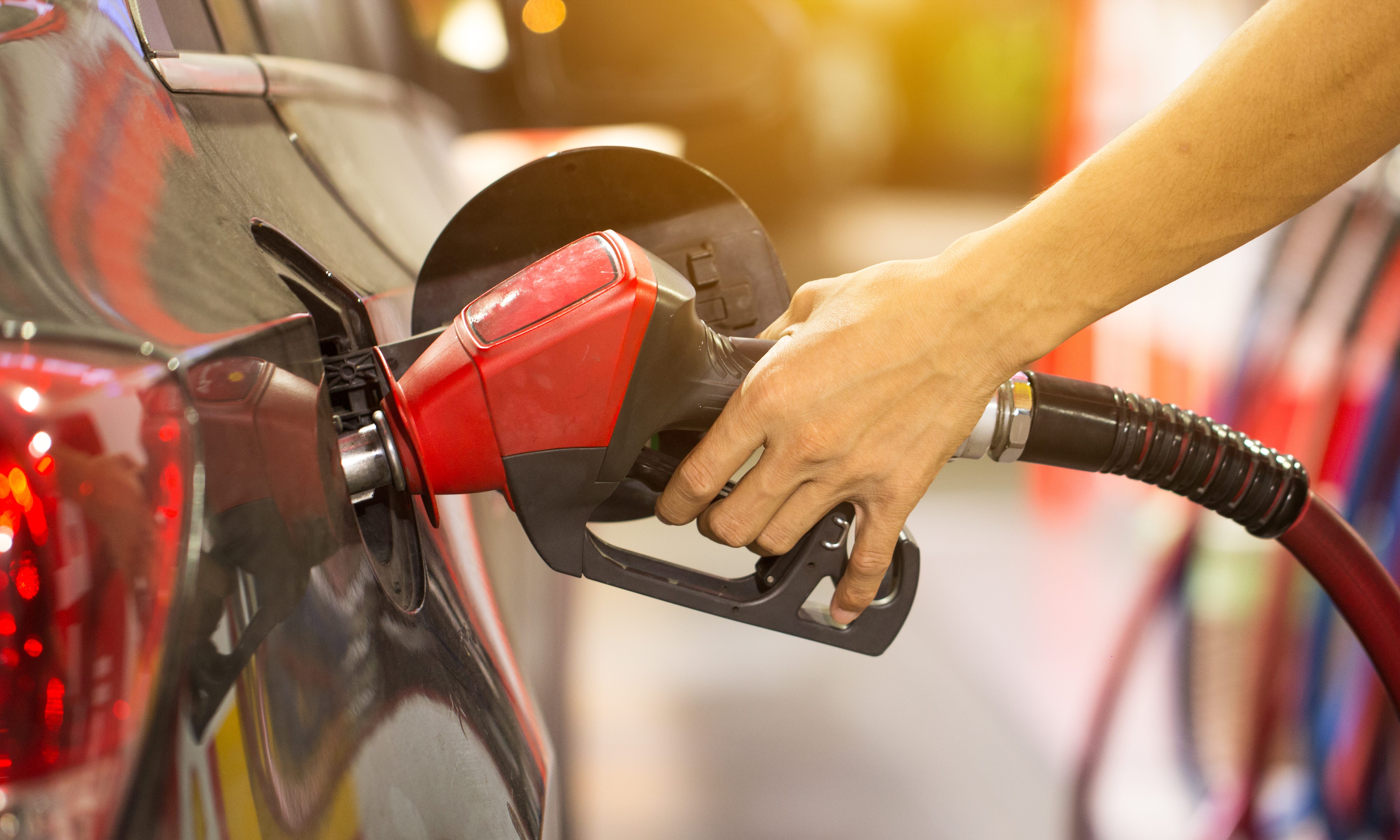 According to State Auditor Jim Zeigler, the Alabama Senate Transportation and Energy Committee will hold a public hearing and vote on Gov. Kay Ivey's infrastructure plan today at 1 p.m. The Committee will consider Ivey's infrastructure plan: HB2 – the Rebuild Alabama Act.
The meeting will be in room 825 of the Alabama Statehouse. There is a special elevator to get from the seventh floor to the eighth floor.
The House passed Ivey's plan Friday to raise fuel taxes 10 cents a gallon over the next three years to fund road and bridge repairs as well as improvements for the Port of Mobile. HB2 also imposes a $100 per year fee on the owner of hybrid vehicles.
All electric vehicles are charged a $200 fee, though some of those funds will be used to create a grant program to set up charging stations for the plug-in cars. The legislation includes a provision where the tax will go up or down by a penny per gallon every two years based on the National Highway Construction and Cost Index.
State Rep. Bill Poole, R-Tuscaloosa, is the sponsor of the legislation. It is being carried in the Senate by Sen. Clyde Chambliss, R-Prattville.
"I support this effort to invest in our future, but I also want to make sure that we put effective accountability measures in place," Chambliss said.
Ivey said in her state of the state speech: "Each year in Alabama, 69 billion miles are driven on our roadways. We have urban roads in poor condition. Our drivers are experiencing major congestion on our freeways. County governments currently operate on a 56-year resurfacing schedule; when, in fact, we should be operating on a 15-year rate. In Alabama, half of our more than 16,000 bridges are older than their 50-year life span. Bridges should be replaced every 50 years. Yet, county governments are on schedule to replace their bridges every 186 years! Folks, that's almost as long as Alabama has been a state. From 2015 to 2017, Alabama saw nearly 3,000 traffic fatalities. One-third of those were due to deficiencies in our roadways. Each year, $436 billion dollars in goods are shipped to and from businesses using our state's roadways. The Port of Mobile, Alabama's only deep-water port, moves approximately 64 million tons of cargo each year. Deepening and widening the Port will increase Alabama's economic capability. This will enhance our status as a primary industrial and agricultural hub in the Southeast. Driving on rough roads costs the average Alabamian $507 dollars annually in additional vehicle maintenance – a total of $2 billion dollars statewide, each year!"
While HB2 is the heart of the infrastructure package; it also includes HB1 which increases legislative oversight over the Alabama Department of Transportation (ALDOT) and HB3 which sets up the bonding authority for the Port of Mobile project.
The Port improvements will allow the Port to handle more traffic and newer, bigger container ships. It will cost the state over $11 million a year. The federal government is paying 75 percent of the cost of the project.
The tax increase is expected to bring in an additional $310 million a year, which then can be used to draw down over a billion in federal dollars.  The state gets two thirds of the money and the rest is divided among the 67 counties and over 400 cities and towns.
The Alabama Republican Party Executive Committee issued a resolution urging the legislature not to pass the bill raising taxes on fuel. The subject is very controversial with Republicans.
State Rep. Ginny Shaver, R-Leesburg, voted yes.
Shaver said in a statement, "After studying the bills implementing Governor a Ivey's Rebuild Alabama plan, listening to constituents from all areas of my district, and prayerful consideration, I chose to support this legislation. It was not easy decision to make, but I do believe the millions of dollars in revenue that will now come to fix our roads and bridges will benefit everyone by making travel safer. I also believe this will be an asset to our area in terms of economic development."
State Rep. April Weaver, R-Alabaster, voted no.
Weaver said, "It's been quite a week. Today the House debated and voted on the Rebuild Alabama Act-the bill to raise the gas tax for infrastructure. I voted no and here's why….while we can all agree we need to address our infrastructure, after many hours of constituent discussions, meetings, and prayers I decided based on local comments and dynamics it just wasn't the right decision for me and the area I serve. I respect the decisions of my colleagues and know we will be able to work together on other issues moving forward as we continue to focus on making Alabama a better place."
Saturday, state Rep. Jim Carns, R-Vestavia Hill, also voted no but urged Republican activists not to beat up on representatives who voted yes and form a "circular firing squad."
If the Senate Transportation and Energy Committee votes to give a favorable report to the bill it could be before the full Senate as early as Tuesday.
Print this piece
Speaker McCutcheon standing with governor on gaming workgroup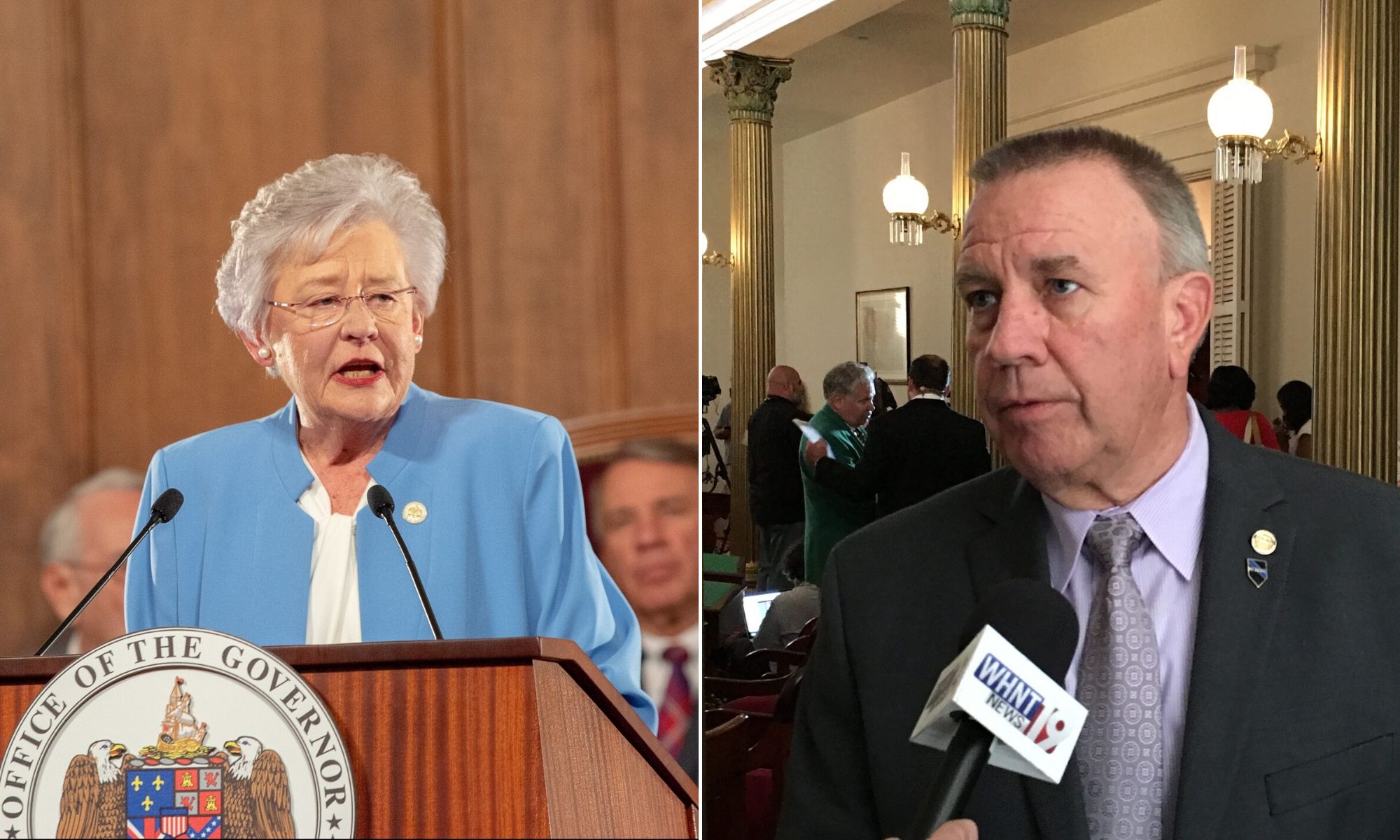 During her 2020 State of the State address, Gov. Kay Ivey said she would be signing an Executive Order to establish a small working group to gather all the facts on how much money the State could gain if some form of gaming expansion occurred. She also asked the Legislature to give her time for the group to come back with an answer.
Whether lawmakers would grant Ivey's request for time has been an important question swirling around the halls of the State House.
Speaker of the House Mac McCutcheon answered that question on Wednesday when APR reached out to his office with a request for clarification.
APR's email wrote, "Speaker McCutcheon recently made the statements quoted below."
"I am not a big gambling guy; but if you are going to vote for a lottery, that's gambling, then don't be a hypocrite and let's get the biggest bang for the buck," McCutcheon said. "Let's address a lottery, the Poarch Creek Indians, and these counties that want a one-armed gambling. Put them all in a room and hammer out a deal."
The Speaker warned, though, that if he cannot get a grand deal between all the parties on gambling, then there likely would not be any gambling bill brought forward in 2020.
"Does he still stand by these statements?"
The following is the response APR received from the Speaker's office:
"Since the Speaker made the statement, the Governor will be signing an Executive Order to bring people together to evaluate the facts on how much money the State could gain if some form of gaming expansion occurred. The Speaker will be working with the Governor in her efforts."
Ivey said once the working group had completed its task, she would "bring these facts to the 140 members of the Legislature and the people of Alabama. And we will then, once and for all, be in a position to determine whether or not this is a path we want to pursue."
That McCutcheon is in  alignment with the governor should signal to all interested parties that no further movement on gaming legislation will happen until the working group has completed its evaluation.
Some have been slow to hear Gov. Ivey's entreaty.
Even after Ivey's call for more time to gather facts, the Poarch Creek Band of Indians continues to flood television, internet and social media with a massive advertising campaign touting their billion-dollar plan in exchange for a tribal-state compact and exclusive right to Vegas-style casino gaming in the State.
PCI lobbyists, including tribal council vice-chair Robbie McGhee, are being very pro-active at the State House.
On Tuesday, Madison County Republican Rep. Rex Reynolds said, "We're gonna move forward on a lottery. We clearly got that message during our conference meeting yesterday. I think it's the right thing to do. The people want to vote on a lottery and I think we need to give them an opportunity to," according to a report by WAFF.
Rep. Steve Clouse, R-Ozark, the House budget chairman, recently said that he planned to file legislation that would create an education lottery in Alabama.
Clouse's bill would create a paper lottery with scratch-offs and PowerBall options only.
Opinion | Prepare for more gambling debates in the 2020 Legislative Session
A day after Ivey issued her State of the State request to the Legislature to stand down on gaming, Senate President Pro Tem Del Marsh held a meeting with representatives of the Poarch Creeks and two of the State's dog tracks to discuss moving ahead on a proposed lottery and gaming bill.
Marsh holds meeting with gaming interests day after Ivey calls for the Legislature to stand down on gaming
These various statements and actions have added confusion as to what is happening with gaming this session.
Now that McCutcheon has made his position known, maybe it will put to rest the rumors, activities and behind-the-scenes maneuvering that go against Ivey's wishes.
Print this piece