Alabama international exports topped $21 billion last year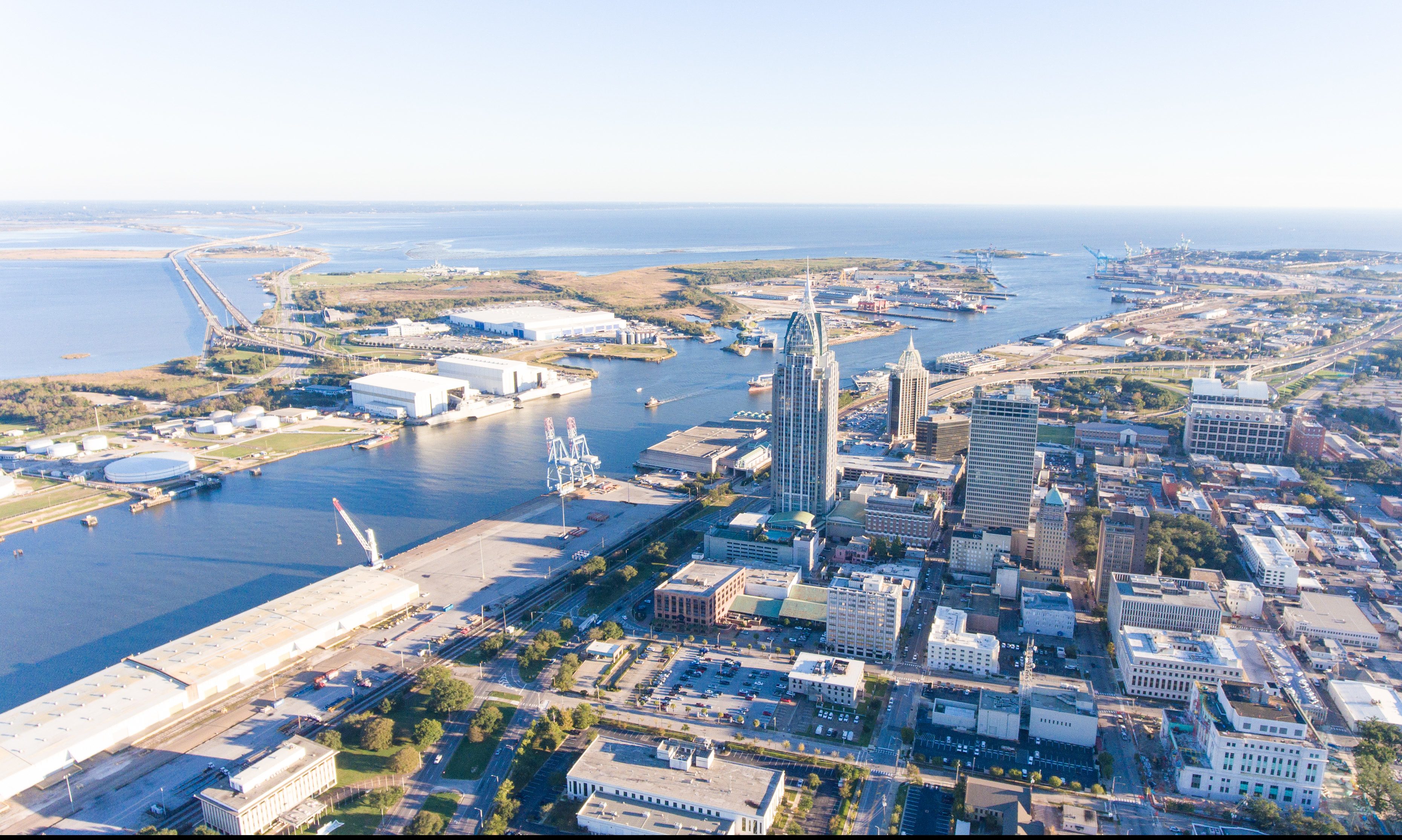 While an escalating global trade war likely had an effect, the value of Alabama exports topped $21 billion in 2018.
The state had increased shipments of chemicals, paper products and aerospace parts to overseas markets according to figures from the U.S. Commerce Department.
State exports were hurt by ongoing U.S. trade disputes with China and other countries that are Alabama's top export destinations. Exports to China were down nearly 15 percent, and foreign-bound shipments of motor vehicles, primary metals and agricultural products declined.
Overall, Alabama exports totaled $21.3 billion last year, which is down 2 percent from the $21.8 billion record set in 2017. figures indicate. Alabama goods and services were exported to 191 countries in 2018.
Greg Canfield is the Secretary of the Alabama Department of Commerce.
"While Alabama exports lagged a little last year, the $21.3 billion total is still impressive and signifies the importance of exporting as a key factor in Alabama's economy," said Secretary Canfield. "We're continuing to see growth within segments of the transportation industry, our No. 1 export sector, with increased exports in the aerospace sector moving from Alabama to world markets."
Economic Developer Nicole Jones told the Alabama Political Reporter, "Considering the myriad of global trade disputes that dominated worldwide news last year, it is impressive that Alabama maintained $21.3 billion in exports. Other countries demonstrated a continued need for made in Alabama products, especially in the industries of transportation as well as aerospace."
"With global companies continuing to seek products made in Alabama, it is important that our state continues to stay on the forefront of issues that affect economic and foreign policy as well as international trade," Nicole Jones said. "Organizations such as the Export Alabama Alliance, Alabama District Export Council, North Alabama International Trade Association, US Chamber of Commerce, and Birmingham Council on Foreign Relations disseminate information and therefore help economic development professionals make educated decisions to best serve the people of Alabama."
Alabama's exports have climbed 34 percent over the last decade.
Canfield said that he thinks that Governor Kay Ivey's (R) ambitious plan to make improvements to the Port of Mobile will lead to more Alabama exports.
"Priming Alabama's infrastructure for future export growth will put us in a position to help grow the state's global presence and create jobs right here at home," Canfield said. "Looking forward, the potential for greater export growth is there, and we are already exploring new and expanding markets for Alabama companies."
State Representative Bill Poole, R-Tuscaloosa, is sponsoring Gov. Ivey's infrastructure plan in the legislature.
Poole said that dredging the shipping channel for the Port of Mobile will allow the Port to handle more ships as well as the new larger container ships. Senator Richard Shelby (R-Alabama) and the Alabama delegation have created an opportunity to improve the Port of Mobile with the federal government picking up 75 percent of the cost.
The U.S. trade deficit soared to $621 billion, up $119 million (21 percent) from 2016. While part of that is due to tariffs imposed by foreign countries in response to the Trump administration's trade policies; paradoxically much of that is also fueled by the booming U.S. economy. 4.9 million jobs have been created since January 1, 2017. That combined with higher wages means that Americans are spending more money, thus luring more goods here. The U.S. economy is growing faster than the rest of the developed world; thus both increasing jobs and leading to more imports.
Gov. Kay Ivey extends statewide mask order, allows limited nursing home visitations
"This mask ordinance is working. It works, and we have evidence of that," State Health Officer Scott Harris said.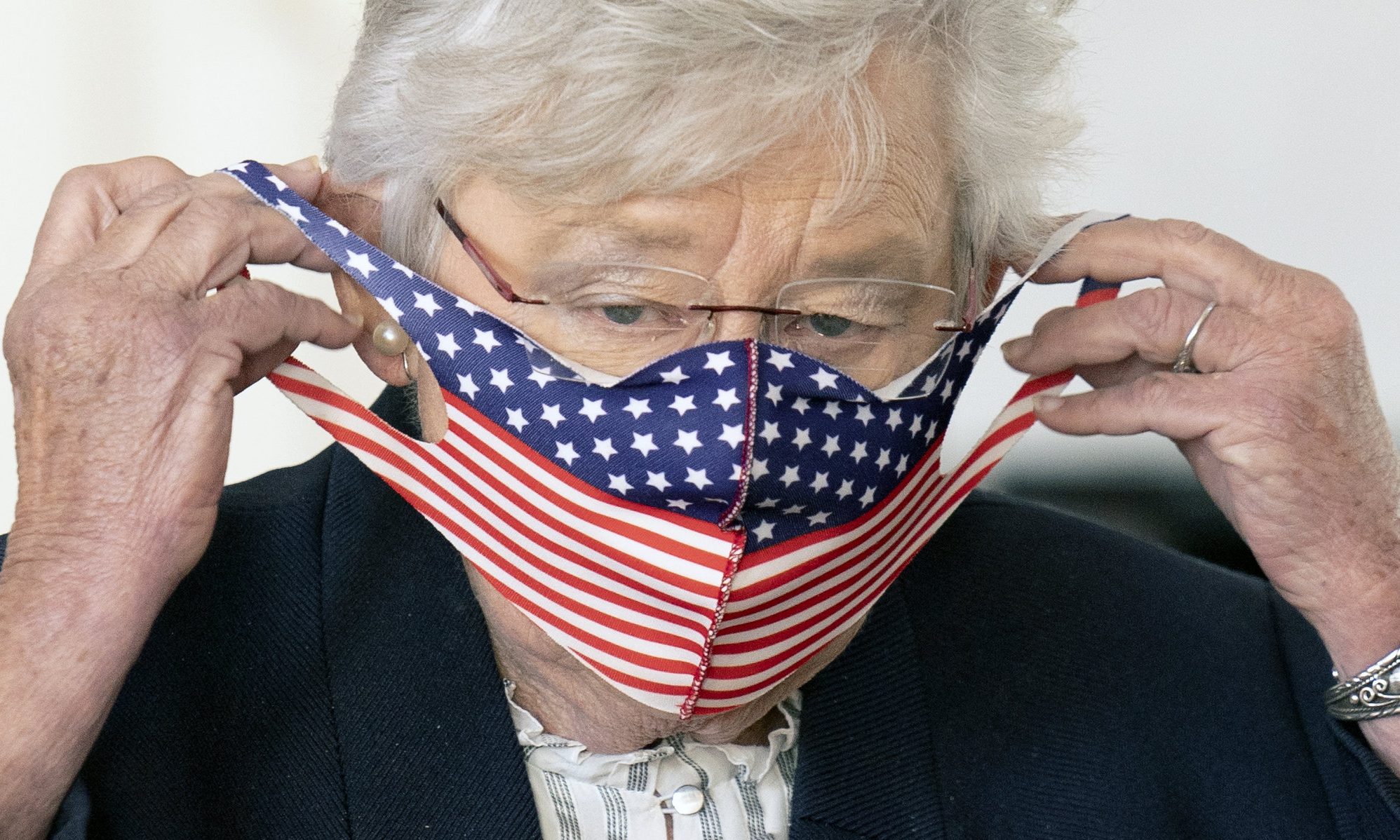 Gov. Kay Ivey on Wednesday extended Alabama's statewide mask order, citing the upcoming general election and a reduction in the spread of the virus since her order went into effect in July. Ivey's new order also allows for limited visitations in state nursing homes, and keeps all other previous social distancing restrictions in place.
"I'd hate to see us pull back too quickly and negate the progress that we've made in our daily positive numbers and our hospitalization rates by risking another spike due to a false sense of security, the upcoming winter months, the flu season and a host of other reasons," Ivey said during a press conference Wednesday. 
Ivey said that with the Nov. 3 Election Day nearing "it's important to have a safe environment where our poll workers poll watchers, and those of us who would like to vote in person." 
Ivey said that voters aren't required to wear a mask to vote in person, "I'm certainly going to wear my mask because I want to protect the poll workers and others that are going into the polls as well." 
Alabama State Health Officer Dr. Scott Harris said state hospitals are caring for about half the number of COVID-19 patients than were hospitalized in late July, during a surge in cases, hospitalizations and deaths, and just before the mask order was issued. 
"This mask ordinance is working. It works, and we have evidence of that," Harris said. "There have not been any additional restrictions imposed on our state since this Stay at Home order at the end of April." 
Harris noted an August study released by the South Carolina Department of Health and Environmental Control that looked at that state's jurisdictional mask orders, and found that in the 40 percent of jurisdictions that have mask orders COVID-19 cases were reduced by nearly half, compared to an increase in cases by 30 percent in jurisdictions without mask orders.  
White House Coronavirus Task Force Member Dr. Deborah Birx during a visit to Alabama last week urged Ivey to extend the mask order. Birx had praised Ivey's statewide mask mandate during a previous visit to the state in July, when nine of the first 13 days of that month saw daily case increases in COVID-19 cases statewide of more than 1,000. 
Ivey's amended "safer-at-home" order also states that beginning Friday, hospitals and nursing homes shall ensure that each patient or resident can have one caregiver or visitor at a time, with some exceptions. 
Ivey's order states that the changes are "subject to reasonable restrictions imposed on the entrance of persons because of the COVID-19 county positivity rate, the facility's COVID-19 status, a patient's or resident's COVID-19 status, caregiver/visitor symptoms, lack of adherence to proper infection control practices, or other relevant factors related to the COVID-19 pandemic, consistent with the following guidance from the federal government," and goes on to list links to Centers for Medicaid and Medicaid Services guidance for the different facilities. 
Ivey said during the Wednesday press conference that none of her previous statewide orders prevented anyone from accompanying a loved one into a hospital, and said despite that, there has been some confusion on the matter. She said her amended order made that fact clear.  
Dr. Don Williamson, president of the Alabama Hospital Association, told The Montgomery Advertiser in June that hospitals have control over visitations. Hospitals statewide have enacted individual varying rules on visitations since the start of the COVID-19 pandemic. 
Harris also discussed the work being done to ready the state for disbursement of a vaccine, if and when one becomes available. Harris said a plan for doing so must be given to the U.S. Department of Health and Human Services by mid-October. 
"Obviously, we're following very closely the safety data and efficacy data so that we are sure that we have a vaccine product that's going to be safe and effective," Harris said. "And I'm confident that information will be available for us, and then we can make a really good decision on that as we start to receive this vaccine." 
Harris said the supply of a vaccine will initially be limited, and state health officials will have to prioritize disbursement for high-risk people, including health care workers, but that the state will release its plan to do so to ensure openness in the process.