Alabama international exports topped $21 billion last year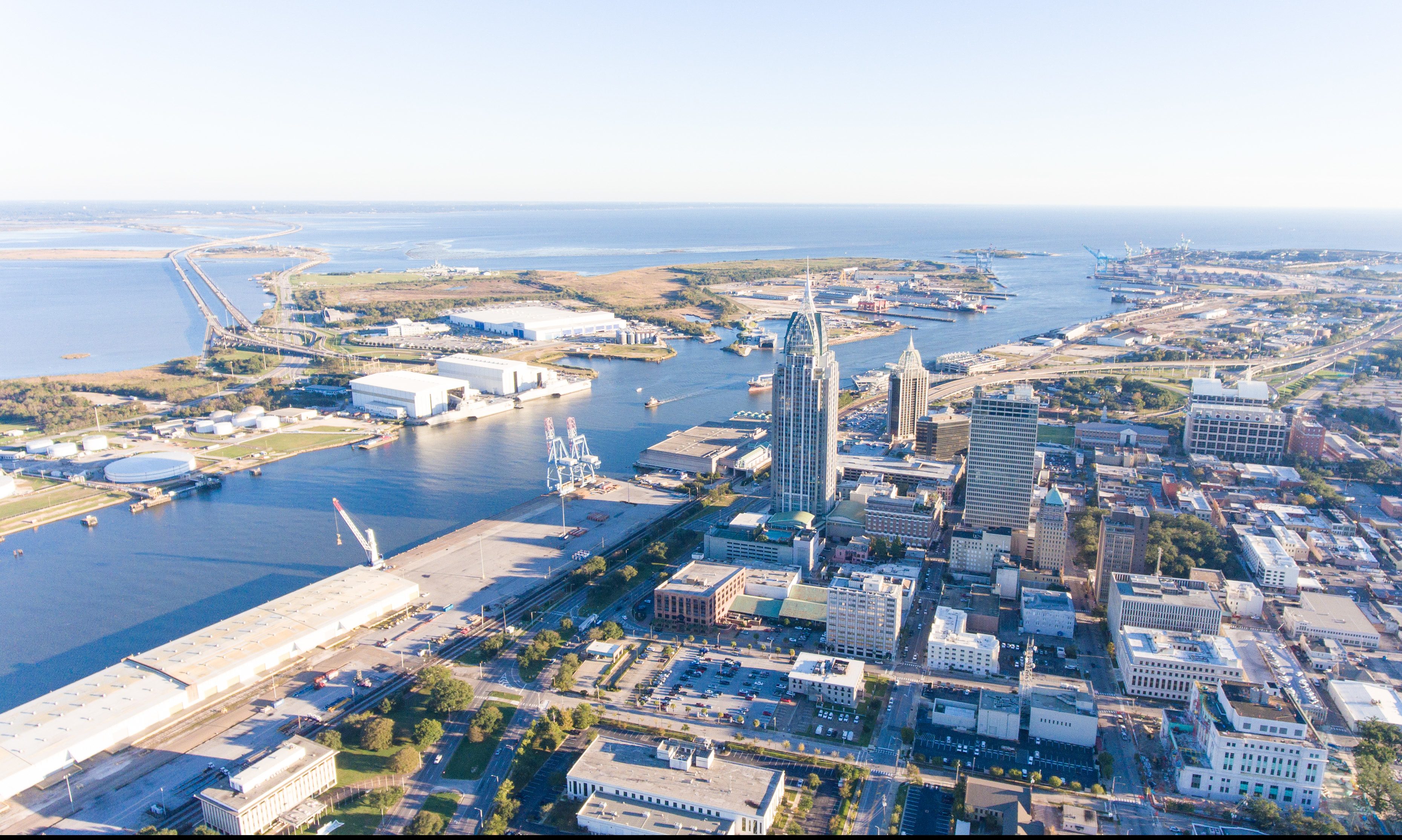 While an escalating global trade war likely had an effect, the value of Alabama exports topped $21 billion in 2018.
The state had increased shipments of chemicals, paper products and aerospace parts to overseas markets according to figures from the U.S. Commerce Department.
State exports were hurt by ongoing U.S. trade disputes with China and other countries that are Alabama's top export destinations. Exports to China were down nearly 15 percent, and foreign-bound shipments of motor vehicles, primary metals and agricultural products declined.
Overall, Alabama exports totaled $21.3 billion last year, which is down 2 percent from the $21.8 billion record set in 2017. figures indicate. Alabama goods and services were exported to 191 countries in 2018.
Greg Canfield is the Secretary of the Alabama Department of Commerce.
"While Alabama exports lagged a little last year, the $21.3 billion total is still impressive and signifies the importance of exporting as a key factor in Alabama's economy," said Secretary Canfield. "We're continuing to see growth within segments of the transportation industry, our No. 1 export sector, with increased exports in the aerospace sector moving from Alabama to world markets."
Economic Developer Nicole Jones told the Alabama Political Reporter, "Considering the myriad of global trade disputes that dominated worldwide news last year, it is impressive that Alabama maintained $21.3 billion in exports. Other countries demonstrated a continued need for made in Alabama products, especially in the industries of transportation as well as aerospace."
"With global companies continuing to seek products made in Alabama, it is important that our state continues to stay on the forefront of issues that affect economic and foreign policy as well as international trade," Nicole Jones said. "Organizations such as the Export Alabama Alliance, Alabama District Export Council, North Alabama International Trade Association, US Chamber of Commerce, and Birmingham Council on Foreign Relations disseminate information and therefore help economic development professionals make educated decisions to best serve the people of Alabama."
Alabama's exports have climbed 34 percent over the last decade.
Canfield said that he thinks that Governor Kay Ivey's (R) ambitious plan to make improvements to the Port of Mobile will lead to more Alabama exports.
"Priming Alabama's infrastructure for future export growth will put us in a position to help grow the state's global presence and create jobs right here at home," Canfield said. "Looking forward, the potential for greater export growth is there, and we are already exploring new and expanding markets for Alabama companies."
State Representative Bill Poole, R-Tuscaloosa, is sponsoring Gov. Ivey's infrastructure plan in the legislature.
Poole said that dredging the shipping channel for the Port of Mobile will allow the Port to handle more ships as well as the new larger container ships. Senator Richard Shelby (R-Alabama) and the Alabama delegation have created an opportunity to improve the Port of Mobile with the federal government picking up 75 percent of the cost.
The U.S. trade deficit soared to $621 billion, up $119 million (21 percent) from 2016. While part of that is due to tariffs imposed by foreign countries in response to the Trump administration's trade policies; paradoxically much of that is also fueled by the booming U.S. economy. 4.9 million jobs have been created since January 1, 2017. That combined with higher wages means that Americans are spending more money, thus luring more goods here. The U.S. economy is growing faster than the rest of the developed world; thus both increasing jobs and leading to more imports.
Print this piece
More than 200 people hospitalized with confirmed, suspected COVID-19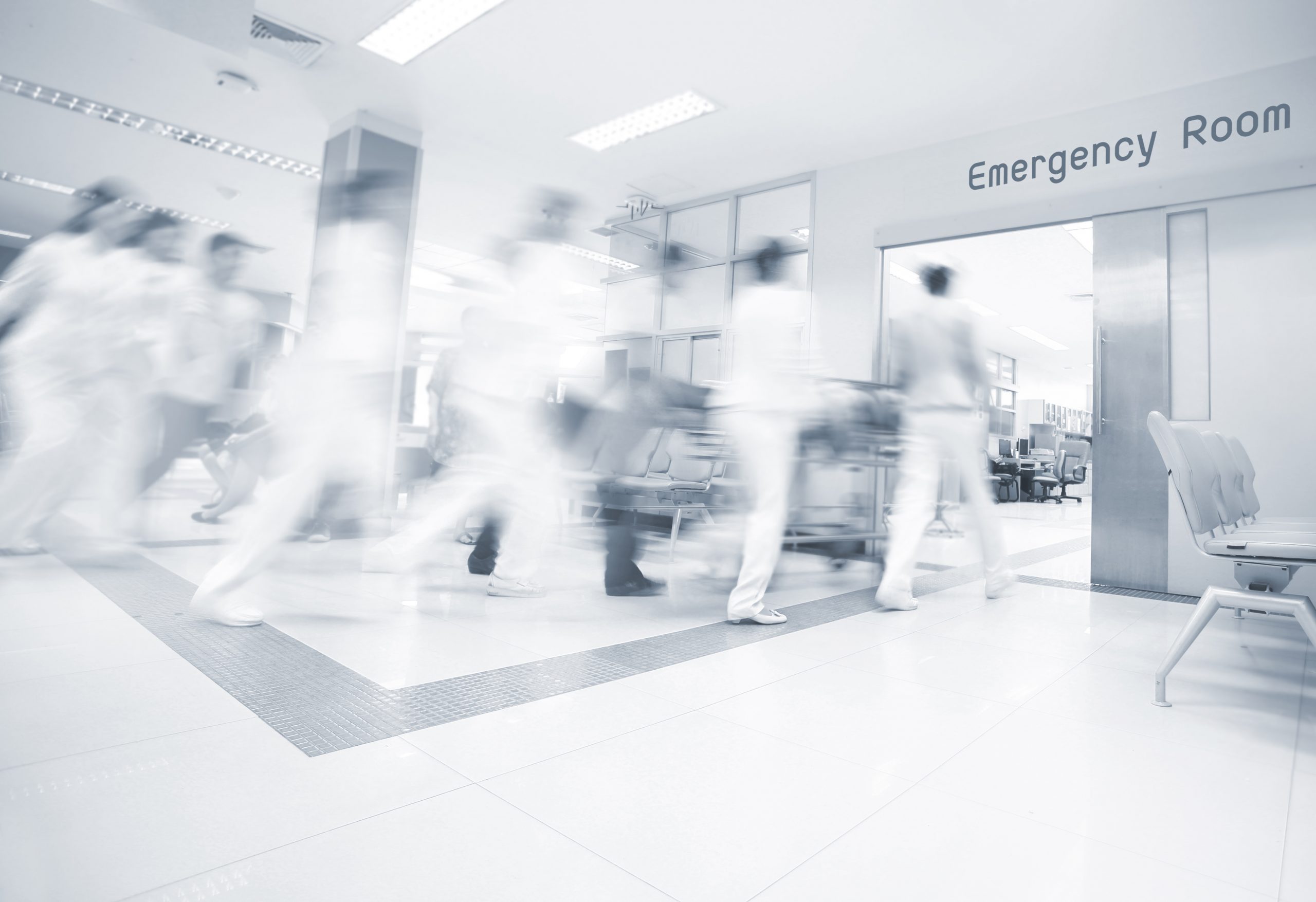 More than 200 people are hospitalized in Alabama with either a lab-confirmed case of the novel coronavirus that causes COVID-19, or a case the hospital suspects to be the virus but testing has not yet confirmed.
At least 120 people with lab-confirmed cases of the virus — about 12 percent of the state's 1,000 confirmed cases, as of Wednesday morning — were hospitalized in ten of the state's largest hospitals at the beginning of this week. The number is likely higher statewide.
The Alabama Department of Public Health has so far not provided regular updates on the number of hospitalizations in the state, but State Health Officer Dr. Scott Harris has said about 8 percent of confirmed cases are hospitalized. Hospitals are reporting their hospitalization numbers to the state using the Alabama Incident Management System.
These ten hospitals who responded, which represent about a third of the state's hospital bed capacity, provided basic hospitalization numbers to APR over the past two days.
More than 200 people were hospitalized in these hospitals when those with suspected cases of the virus are included. From the ten hospitals that provided numbers, more than 85 people are hospitalized with a suspected case of the virus. The number is likely much higher because not all of the ten hospitals shared how many suspected cases they are treating.
If the number of patients who are awaiting test results for unknown respiratory illnesses is included, the number is even higher — more than 300. It's likely hospitals are treating these patients as if they have COVID-19, out of an abundance of caution.
Not all of the suspected cases will turn out to be COVID-19, but over the last week, hospitals have seen many of their suspected cases turn into confirmed cases after receiving lab test results. Lab results from the state's lab are taking more than four days, on average, several of the hospitals said.
The state's largest hospital, UAB in Birmingham, actually saw its inpatient confirmed cases decline since Thursday, March 26. A hospital spokesperson said 52 people were hospitalized with a confirmed case of the virus as of Tuesday at 11 a.m., down from a high of 62 on March 26.
Other hospitals are seeing their cases surge. East Alabama Medical Center in Opelika has seen its COVID-19 patient load more than double since last week. The hospital, as of Monday, was treating 20 people with a confirmed case of the virus and 31 more with a suspected case. At least seven people have died at EAMC since Friday.
Southeast Medical Center in Dothan is also seeing higher numbers of COVID-19 cases. It is treating 14 inpatient confirmed cases — up from four last week —  and 24 more inpatients are awaiting test results. It's possible that some of these patients are not from Alabama.
These numbers are delayed and shouldn't be misconstrued as totally reflective of what hospitals are handling right now. The number of people hospitalized for COVID-19 is likely to be much higher than we are able to report, because of testing result delays, other problems with data reporting and hospitals we weren't able to gather data from.
Our data is limited because it only includes some of the state's largest hospitals, and not all hospitals provided the same type of data to us. Some did not respond to our requests for information. But these estimates do show that the number of people hospitalized with COVID-19 in Alabama is higher than the percentage reported by the Department of Public Health.
The Alabama Department of Public Health is releasing more limited data than neighboring states. The Georgia Department of Public Health regularly releases hospitalization numbers and detailed demographic data on those who have died.
In that state, at least 885 people — about 21.5 percent of its confirmed cases — are hospitalized. Georgia also releases the number of negative test results from commercial labs. In Alabama, it's hard to tell how many people have been tested because commercial labs are not required to report their negative tests.
Louisiana, which is in the midst of a crisis, also releases hospitalization numbers, negative test results, and specific data on how many people are intubated on ventilators. In that state, 1,355 people are hospitalized with the virus, and 5,237 people have tested positive. 239 people have died. More than 38,000 people have been tested in Louisiana for the virus.
In Alabama, the Department of Public Health says 7,774 people have been tested. At least a thousand have tested positive. Twenty-four people have died.
Print this piece