Doug Jones is right: Republicans have made it harder for minority voters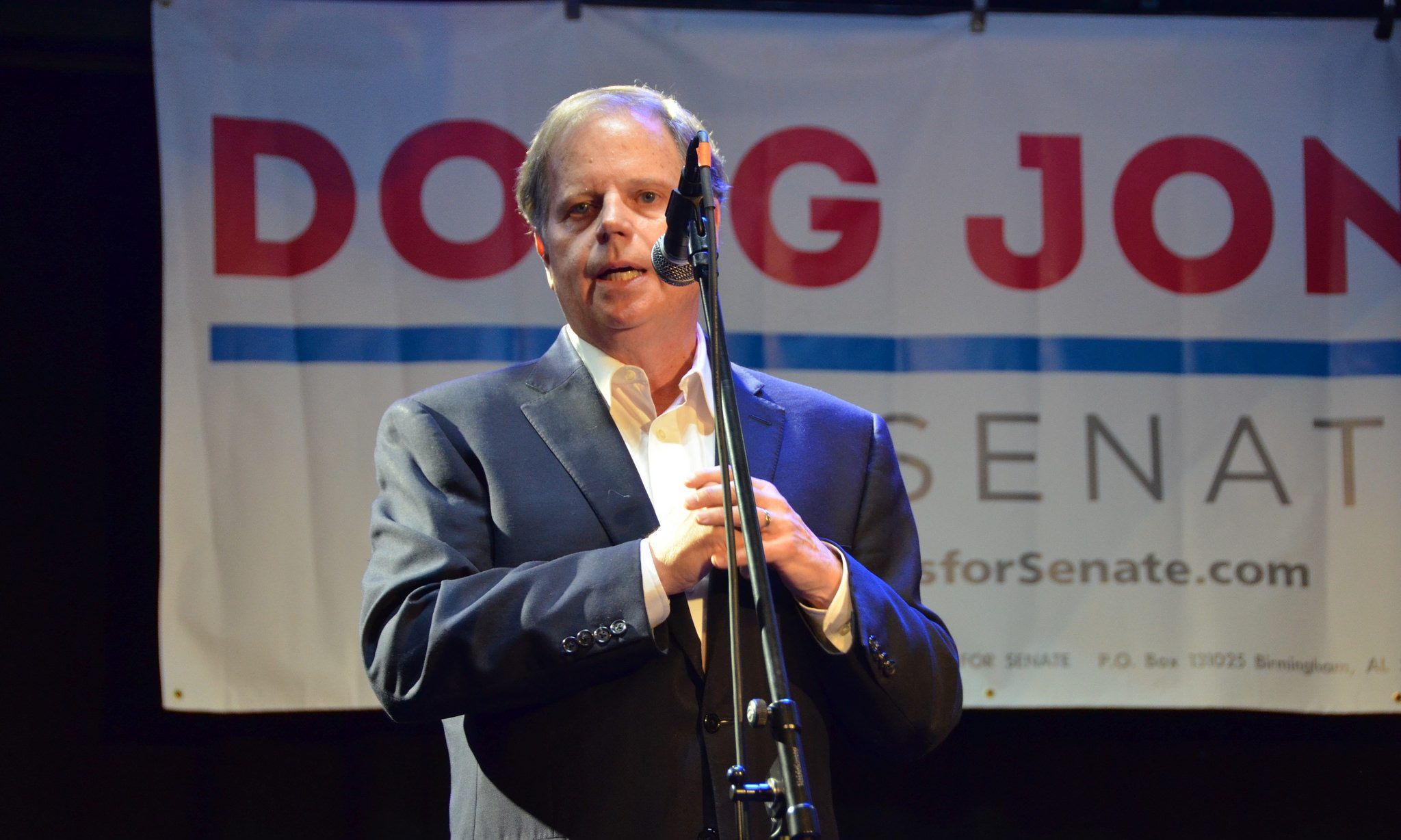 You stop it, Terry Lathan.
"Stop it" has become a favorite catchphrase of late for Lathan, the Alabama Republican Party chairwoman. She's used it repeatedly on social media to defend Donald Trump and to attack Alabama Sen. Doug Jones.
Normally, I would ignore such partisan nonsense — it is, after all, Lathan's job to help get Republicans elected — but her latest efforts have been joined by Secretary of State John Merrill, and they've reached a level of absurdity that is mind-boggling.
Lathan and Merrill have continued to attack Jones over the senator's recent comments in which he stated he doesn't believe leadership at the state level in many Republican-dominated states want African Americans and other minority voters to be able to vote.
"You are either totally unplugged on voter registration facts or you believe this nonsense," Lathan wrote in a recent op-ed aimed at Jones.
At a recent Republican Party gathering in Vestavia, Merrill promised to "bust (Jones) in the chops" over his comments.
That's big talk from two people who are, without a shadow of a doubt, 100 percent wrong.
When Jones spoke of state legislatures and governors working to prevent minority voter participation, he was not specifically focusing on this state, but rather on the larger, national movement by GOP-dominated states. Alabama was certainly among that group, but it merely participated in a larger movement that involved virtually identical pieces of legislation in multiple states.
That legislation established a variety of voting roadblocks — so targeted towards minorities in some states that a federal court described them as "surgical" — all aimed at requiring more effort from mostly minority voters.
Things like state-issued photo IDs and decreased registration times and lengthening the cutoff dates for registering prior to an election. Some states allowed hunting licenses to be used but not college IDs. Others closed on-campus polling locations and shuttered polling areas in minority districts.
And at least one state — Alabama — required photo IDs and then shut all of the driver's license offices in majority black counties.
But even if Alabama's photo ID law had been followed by the closure of driver's license offices, it still would have been a horribly racist law that more than proved Jones' point.
Now, before we go any further, let me also say this: I have previously praised Merrill for his office's work in making sure a bad voting law wasn't as bad. His efforts to provide registration services has gone well above what was required under the law, and it is the primary reason that Alabama's ID law has been allowed by federal courts to remain intact.
That said, one small right doesn't negate a larger wrong. And this is where Doug Jones is 100 percent accurate.
As Merrill testified before Congress recently, Alabama does not have a problem with impersonation voter fraud. It has never had such a problem.
In fact, in the 25 years prior to Alabama passing its photo ID law in 2014, there had been one documented case of impersonation fraud in the entire state. And that one incident — in which one sister used the other's license to cast a vote — wouldn't have been prevented by the photo ID law.
But as Merrill also testified, there are thousands upon thousands of incidents of voter fraud each election. Most of them are absentee ballot fraud. The others are poll workers and election officials committing fraud.
And yet, the only law passed in this state to prevent election fraud addressed only the type of fraud that doesn't exist.
So, why did the legislature pass a law to address a problem that didn't exist?
Because ID laws disproportionately affect minority voters.
Minority voters make up the largest percentage of voters who lack a government-issued photo ID.
And no matter how simple you might make it to get that photo ID, it's one more hoop that a minority voter — likely a Democratic voter — will have to jump through in order to cast a ballot. It's one more deadline they'll have to meet, one more document they'll have to obtain, one more day of work it'll cost them.
To solve a problem that doesn't exist.
That's why Doug Jones said what he did, and it's why he was right to say it.  
So, please, spare me the phony outrage and the woe-is-me antics. If you don't like to have your party called out for racist behavior, there's an easy solution.
Just stop it.
Opinion | Science is hard for Alabama, Del Marsh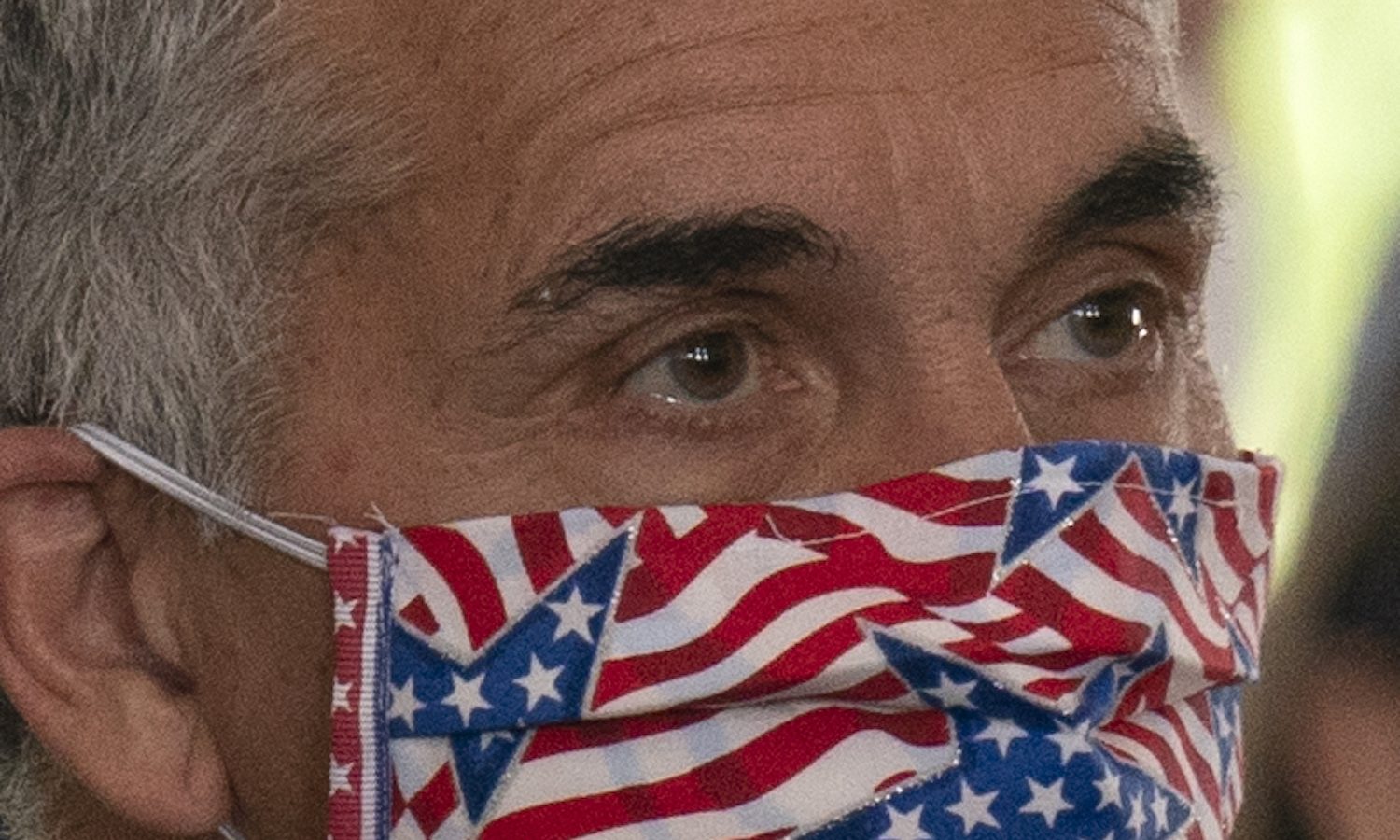 On a good day in Alabama, science is not our friend. On bad days, during complicated, scary times, when science and medicine are confusing and offering hard solutions to tough problems, watching our people try to science is like watching a monkey fold a fitted sheet. 
Such has been the case in the days of COVID-19, when this state's conservative leadership has been bamboozled by the great invisible enemy and left choosing between letting thousands die or potentially losing money and jobs.
Which is really no choice at all for them, even though they did pretend for a week. 
In reality, the actual choice for Alabama leadership has been what it always is: A choice between Option 1, which is supported by facts and science and experts and data, and Option 2: What they really want to believe, regardless of facts and data and science and experts. 
You can probably guess which way the majority has gone. 
We were one of the first states to "reopen" our economy, and despite skyrocketing new cases and hospitalizations, Gov. Kay Ivey has refused to reassert any restrictions that were lifted. Bars are still open. Restaurants are serving dine-in customers. 
It's like life is going on just fine. Even though more than 1,000 people have died in less than five months, and hundreds more are packed into Alabama hospitals with a life-threatening virus. 
Still, our politicians are clinging to the dumbest of beliefs and are actively pushing debunked theories that they really want to believe despite no evidence or even evidence to the contrary. 
Like Senate President Del Marsh, who, when asked Thursday about Alabama's trend of record-breaking numbers of new cases, said he hopes more people get coronavirus because "we start reaching an immunity the more people who have it and get through it." 
Sen. Del Marsh (R) Anniston, says he wants to see more people get #coronavirus to build up an immunity. I asked was he concerned about Alabama's latest surge in cases. pic.twitter.com/omb2GVg9Ev

— Reshad Hudson (@ReshadHudson) July 9, 2020
Now, as much as it warms my heart to hear an Alabama conservative embrace evolution, Marsh is, in fact, wrong. Not only is there little evidence pointing to effective "herd immunity," but there is evidence indicating that the theory is completely incorrect. 
Sweden, which was the most often cited example by your idiot friends on Facebook, tried the whole "herd immunity" approach. It shut down nothing. Let people have their freedoms. Didn't impose any requirements for masks. It was hailed as a beacon of light by the far-right nuts. 
Fox News isn't airing those puff pieces anymore. 
Sweden has turned into the world's cautionary tale. Deaths in the country are 40 percent higher than in the US. They're significantly higher than in neighboring countries. And Sweden's economy has been hammered, just like everyone else's economy. 
So, if you're scoring at home, Sweden got all the economic catastrophe plus an off-the-charts death rate. 
Which is what Del Marsh apparently wants for Alabama. Or maybe he doesn't know what he wants, because shortly after saying that he hopes a bunch more people get coronavirus, he also said that he doesn't want anymore deaths. Which is a lot like saying you want a bunch more ice cream but no more calories. 
Of course, the real problem in all of this is that we've handled this crisis — both here in Alabama and at the federal level — in the same manner in which Republicans handle everything: As if there are only two, stark options and no middle ground. 
Because there's simply no way we could both open businesses and impose meaningful limitations that scientists and doctors tell us help stop the spread of the virus. There's no way we could allow some businesses to open while keeping other shuttered (and providing those closed businesses with needed money for survival). There's no way we could have opened up things like beaches and parks — things that science and doctors tell us are unlikely to contribute to spread — while simultaneously preventing dine-in eating at beach restaurants or shutting down entertainment businesses, like nightclubs and bars. 
No, much easier to tell everyone to get the virus and hope for the best. 
What Marsh said Thursday is dangerous and dumb. He should be condemned for it. And when this is all over, and we're counting our dead, his words, and the failed GOP leadership through this crisis should be remembered. 
Because they contributed to this catastrophe.