Opinion | Alabama Supreme Court to hear Hubbard's appeal; there is cause for concern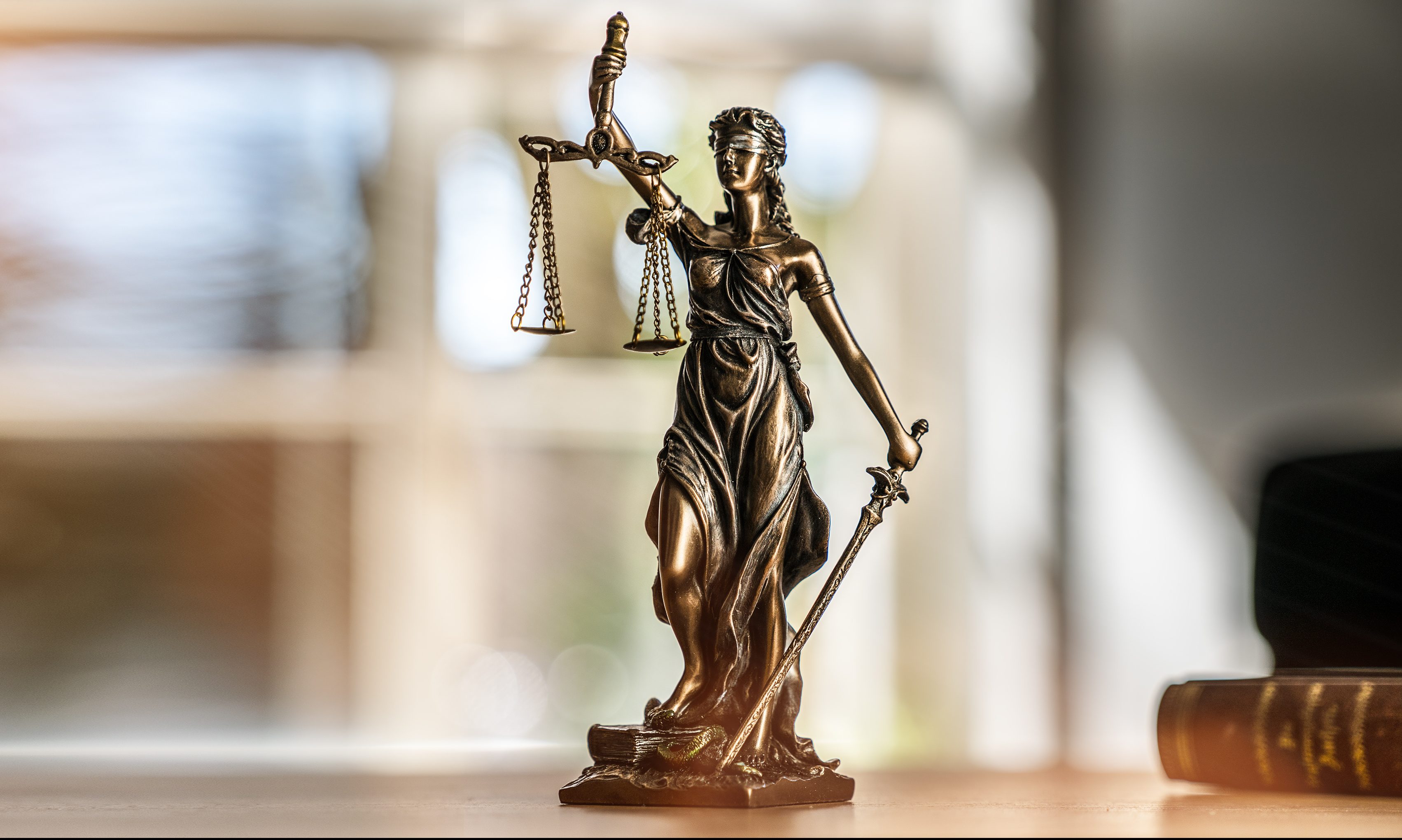 Warning sirens sounded throughout the political and legal communities when, on Monday, the Alabama Supreme Court granted former Speaker of the House Mike Hubbard a hearing on his 11 counts of felony public corruption conviction.
It may be just that in such a high profile case with great public interest that the court felt it must give the matter a thorough hearing but with Hubbard nothing has been simple, above board or unencumbered from politics
The court could have chosen to deny Hubbard's Petition for Writ of Certiorari, which would have been acceptable since the Court of Criminal Appeals has issued a detailed 154 page opinion.
While the full explanation of why the court will take up Hubbard's appeal is not known, the general thought is that at least one person on the court has a problem with the lower court's ruling and convinced the other members to grant Hubbard a review.
Court watchers and politicos now see an opportunity for the court to overturn at least some of Hubbard's convictions, if not all, on spurious grounds.
If the Supreme Court tampers with the jury's verdict or the findings of the Court of Appeals, it will likely be in the definition of a principal. This could result in a few counts being overturned or the whole case entirely.
There are legitimate reasons for concern because wealthy members of the Republican donor class see Hubbard's conviction on receiving a thing of value from a principal as an affront to their reputation and a hindrance to their ability to curry favor with other influential politicians.
Since a Lee County jury found Hubbard guilty on several counts of intentionally soliciting or receiving a thing of value from a principal, there has been a concerted effort to cast doubt on who is a principal.
In Counts 16-19, Hubbard was found guilty of violating § 36-25-5.1(a), Ala. Code 1975, by "intentionally soliciting or receiving a thing of value, a $150,0000 investment in Craftmaster Printers, from a principal."
As defined in Section 36-25-1(24), a principal is, "A Person or business which employees, hires or otherwise retains a lobbyist. A principal is not a lobbyist, but is not allowed to give a thing of value."
Even though the Court of Criminal Appeals held that the jury was right in finding Hubbard guilty beyond a reasonable doubt on Counts 16-19, his attorneys are arguing to the Supreme Court that the jury and appeals court were wrong.
The lower court ruled, "[W]e have no difficulty finding that the State established a prima facie case as to each count, and the jury could reasonably have found the defendant guilty beyond a reasonable doubt of Counts 16-19."
It further found, "There is a strong presumption in favor of the jury's verdict, and this verdict does not present one of those extreme situations in which it is clear from the record that the evidence against the accused was so lacking as to make the verdict wrong and unjust."
But muddying the meaning of who is a principal has been a mission begun just days after Hubbard's guilty verdict was handed down in Lee County.
Mere days after Hubbard's trial concluded, attorneys with Maynard, Cooper and Gale argued that the judge, jury and prosecutors from the State's Attorney General's office broadly interpreted portions of the ethics laws, as related to the guilty verdict in the Hubbard case.
In their analysis, the prosecution and jury broadly interpreted the term "principal," as well as the phrase "thing of value," and expanded a conflict of interest beyond what they believed was the legislative definition.
The State named the principals as follows: Count 16, Will Brooke, an executive committee board member of the BCA; Count 17, James Holbrook and/or Sterne Agee Group, Inc.; Count 18, Jimmy Rane, president of Great Southern Wood; Count 19, Robert Burton, president of Hoar Construction.
A bevy of lawyers have worked on these men's behalf, some taking an active interest in what the Ethics Commission hears.
In a unanimous vote on Sep. 1, 2016, the Alabama Ethics Commission issued advisory opinion 2016-24, which it believed clarified the question regarding public officials soliciting lobbyists and principals for contributions to a charitable organization, operating as a 501(c)(3) nonprofit.
The issue was raised by the nonprofit group, Friends of McCalla.
Ethics Commission withdraws McCalla opinion after charities line-up
The Friends of McCalla opinion placed broad restrictions on who could provide things of value to a lawmaker which further strengthened the judgment made by the jury in Hubbard's trial.
As APR pointed out at the time, "[T]he Ethics Commission was coming dangerously close to preventing all business entities who have lobbyists from ever providing anything of value to any lawmaker."
In a troublesome move, the commission reversed its opinion in McCalla, once again, casting doubt on who was a principal.
During the commission meeting that saw McCalla reversed, many lawyers who represented Hubbard as well as principals named in his trial were on hand when the commission suddenly backtracked on its ruling.
McCalla is another example of how outside influences have sought to confuse who is a principal and who is not.
The appeals court in its opinion held that the jury was correct in its verdict to convict on Counts 16-19, however, they, "strongly encourage the legislature to consider amending the law to better circumscribe the class of persons defined as principals."
An all out war has been raging since Hubbard's case exposed the convergence of wealth, power and influence in state government.
Over the next few months, it will be necessary to observe carefully how the Supreme Court addresses the issue of principals.
It will also be incumbent on those who cherish the rule of law to examine closely those justices who have significant ties with Hubbard or his supporters.
Past Alabama courts have exercised extralegal actions with surprising ease, and it now appears a Pandora's box may have opened for mischief in the state's highest judicial body.
Print this piece
Opinion | Deception, subtlety and the wholesale destruction of current ethics laws mark proposed rewrite
Legislation proposed by Rep. Mike Ball, R-Madison, would radically alter the existing State Ethics Act rendering it useless as an effective tool to regulate the behavior of public officials, much less prosecute a rouge lawmaker.
Testifying at a pre-trial hearing in the criminal case against then-Speaker of the House Mike Hubbard in April 2015, Ball said the ethics laws needed amending to avoid prosecutions like Hubbard's in the future.
If HB179 becomes law, Ball will have fulfilled the words he spoke at the Lee County Court House, where Hubbard was tried and convicted.
As House Ethics Committee Chair, Ball has sought to change the State's Act since Hubbard was indicted.
Ball's bill is subtly written from an enforcement and trial perspective to neuter the law.
Words are added, deleted, and meanings changed in ways that might look harmless but actually open the door for the kind of corruption Republicans vowed to change in 2010, when they passed the toughness in the nation's ethics laws.
Beyond changes that would allow for general corruption to go unpunished, Ball's legislation would strip the Attorney General and district attorneys of their power to prosecute anyone who violates the ethics laws without first securing approval from the State Ethics Commission.
All prosecution of any public official would first have to be approved by the Ethics Commission, a group that has repeatedly shown that it bends its decisions according to the prevailing political winds.
HB179 reads in part, "This bill would prohibit the Attorney General or a district attorney from presenting a suspected ethics violation by an individual subject to the code of ethics, other than a member or employee of the commission, to a grand jury without a referral by the commission."
In other words, Ball would have a politically-appointed commission decide if law-enforcement agencies can seek indictments against wrongdoers.
Neither the Attorney General or a county district attorney can even impanel a grand jury in an ethics probe without the commission first finding probable cause.
Some of Ball's alterations come in the form of removing whole sections of the law under the guise of redefining words, like "a thing of value" or "widely attended event."
An example of how Ball's legislation plays with the law is under the section of code, which defines a family member of a public official. Currently, a family member is "[t]he spouse, a dependent, an adult child and his or her spouse, a parent, a spouse's parents, a sibling and his or her spouse, of the public official." Ball changes it so it only includes a spouse and a dependent. That means that a public official may act to enrich his adult children, a parent, an in-law a brother, or a sister. These small but destructive alterations to the law are at the heart of Ball's legislation.
Some loopholes are so extensive that a sitting legislator could be paid by a city or county governmental economic development entity and still seat in the Legislature voting on bills that might directly affect his consulting client.
Out-of-state junkets make a comeback as do several other goodies lawmakers have been desiring.
It seems Republicans want to cash in on the rewards of office like Democrats did once upon a time.
One thing is clear, Ball didn't write the bill, but whoever did knew precisely what they were doing and were probably paid handsomely for their efforts.
There are so many cunningly deceptive changes to the ethics laws in Ball's bill as to make it impossible to catch them all without days of intense study—and perhaps a team of lawyers.
Ball, one of Hubbard's most an ardent defenders has said Hubbard's indictment and conviction was a political witch hunt. He has said he wants to rewrite the ethics laws to save future Hubbards; it now looks as if he has.
Print this piece