Sewell and Upton introduce bipartisan legislation to delay auto tariffs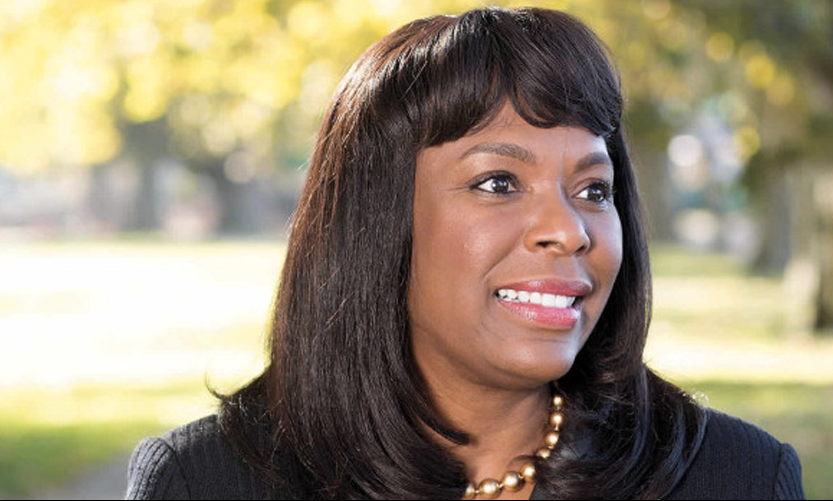 U.S. Representatives Terri A. Sewell, D-Selma and Fred Upton, R-Michigan introduced legislation today to require the International Trade Commission (ITC) to conduct a comprehensive study on the economic importance of automotive manufacturing in America before tariffs on automobiles and auto parts could be applied.
"The President's tariff trade policy threatens U.S. auto workers, including nearly 40,000 hardworking men and women in Alabama alone," Rep, Sewell said. "This administration has overreached its Section 232 authority by claiming that cars and auto parts threaten American national security. An independent study by the ITC would ensure that U.S. trade policy takes into consideration its impacts on our American workers and consumers."
"Countless jobs in Michigan and across the country depend on America's automotive industry," Rep. Upton said. "We simply need to better understand the current economic wellbeing of the auto industry before any tariffs are applied that could impact those jobs. This bipartisan legislation introduced today would ensure the Administration and the Congress has all of the facts as we work to secure better trade deals with our trading partners."
Under current law, Section 232 of the Trade Expansion Act of 1962 gives the President of the United States authority to apply tariffs on imported of goods or materials from other countries if those imports threaten national security. The Trump administration has proposed using Section 232 to dramatically raise tariffs on auto imports up to 25 percent.
The Automotive Jobs Act (H.R. 1710) would require an impact study on the auto industry before tariffs are imposed. H.R. 1710 would require the ITC to analyze, among other things: The effect an auto plant has on the unemployment rate, per capita income, and education level in the community in which the plant is located; The effect an automotive plant has on helping the region attract and expand non-automotive jobs and wages; The number of component parts for automobiles that are not produced in the U.S. and would, thus, be unavailable to auto producers if prohibitively high tariffs were imposed on imports; and the effect an increase in auto manufacturing costs would have on jobs in the U.S.
The legislation would require the ITC report to completed before the President could apply auto tariffs.
According to the Center for Automotive Research, a 25 percent tariff on imported cars, trucks and auto parts would increase the price of an average imported vehicle by as much as $7,000; increase the cost of an average vehicle built in the U.S. by nearly $2,300; lead to the loss of up to 715,000 jobs; and cost the U.S. auto industry up to two million annual vehicle sales.
Sewell's office said that the tariffs would deal a devastating blow to Alabama, where auto manufacturers are a powerful driver of the local economy. Mercedes, Honda and Hyundai assembly plants have made the state a hub for car and light truck production and Mazda and Toyota are building a new assembly plant in Limestone County.
Sewell is also a lead sponsor of the bipartisan, bicameral Trade Security Act, which would reform Section 232 to increase Congressional oversight in the Section 232 process and reassign national security threat assessments to the Department of Defense.
Many in Congress have been skeptical of the President's efforts to force other countries to renegotiate trade deals by imposing tariffs. President Trump has not stated whether or not he is going to apply an auto tariff or not.
Congresswoman Terri A. Sewell is serving her fifth term representing Alabama's 7th Congressional district. She sits on the House Permanent Select Committee on Intelligence where she serves as the Chair of the Subcommittee on Defense Intelligence and Warfighter Support. She is the Vice Chair of the powerful House Ways and Means Committee and a Chief Deputy Whip for the majority party. Sewell serves on the prestigious Steering and Policy Committee of the Democratic Caucus, is a member of the Congressional Black Caucus, serves as Vice Chair of the Congressional Voting Rights Caucus and is Vice Chair of Outreach for the New Democrat Coalition.
U.S. Attorney Jay Town announces resignation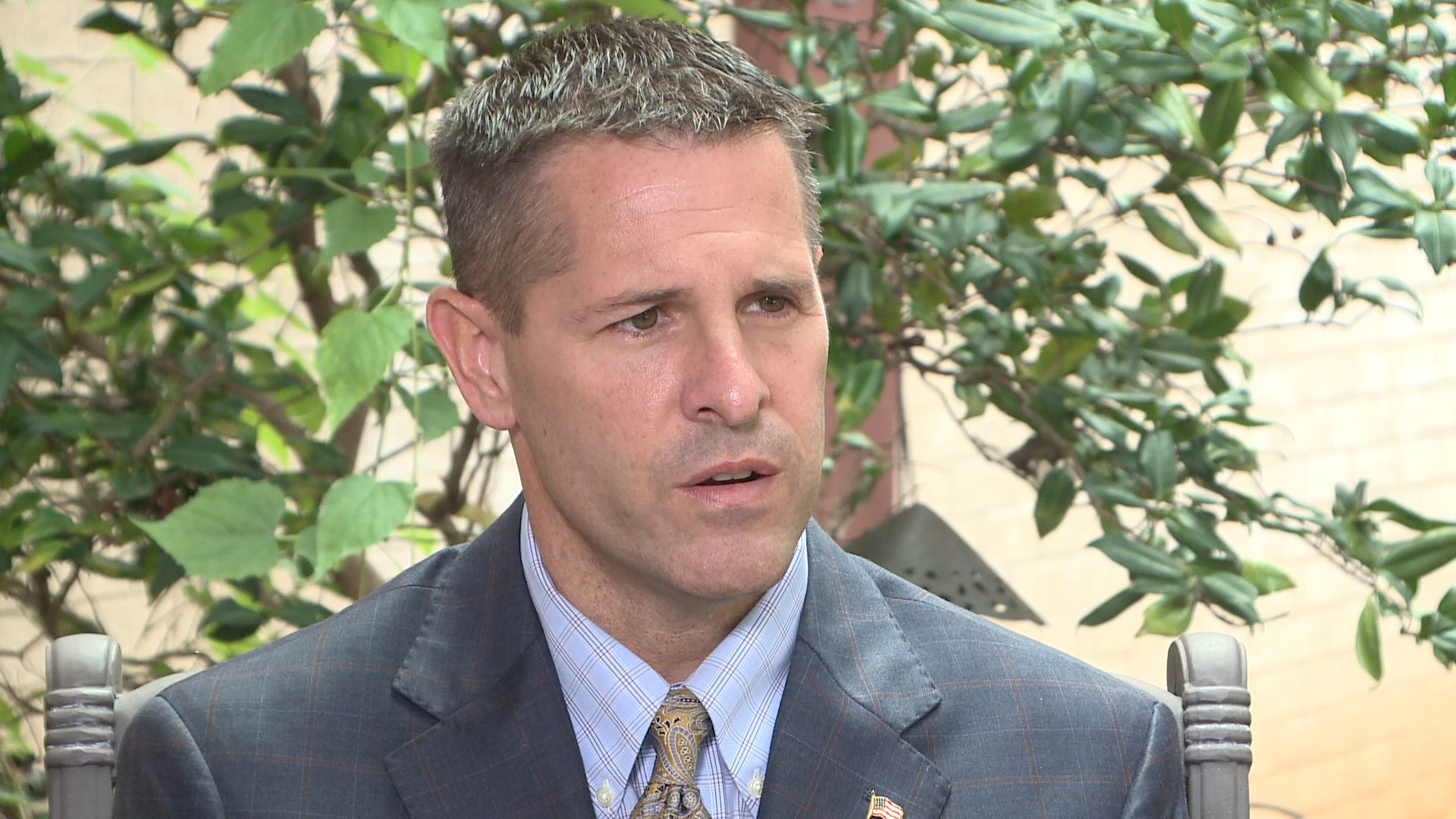 Jay Town, the U.S. attorney for the Northern District of Alabama, on Friday announced his resignation and plans to work at a Huntsville defense contractor and cybersecurity solutions company. 
Town's resignation will be effective Wednesday, July 15, according to a press release. 
"After much thoughtful prayer and great personal consideration, I have made the decision to resign as the United States Attorney of the Northern District of Alabama.  I have tendered my resignation to Attorney General William Barr. General Barr expressed his gratitude for my service to the Department of Justice and to the Northern District and, despite having hoped I would continue in my role, understood and respected my decision," Town said in a statement. 
"I am extremely grateful to President Trump, to whom I also tendered a letter, for his special trust and confidence in me to serve as the U.S. Attorney. It was an honor to be a part of this Administration with an unrivaled class of United States Attorneys from around the nation.  I will forever remain thankful to those who supported my nomination and my tenure as the U.S. Attorney," Town continued.
Town said his job with the unnamed Huntsville defense contractor and cybersecurity solutions company is to begin later this year, and the company is to announce his position "in a few weeks." 
"The Attorney General of the United States will announce my replacement in the coming days or weeks," Town said in the release.  
Town has served in his position since confirmation by the U.S. Senate in August 2017. Prior to that appointment, Town was a prosecutor in the Madison County District Attorney's office from 2005 until 2017.
Attorney General William Barr in a statement Friday offered gratitude for Town's three years of service. 
"Jay's leadership in his District has been immense.  His contributions to the Department of Justice have been extensive, especially his work on the China Initiative and most recently as a Working Group Chair on the President's Commission on Law Enforcement and the Administration of Justice. I appreciate his service to our nation and to the Justice Department, and I wish him the very best," Barr said in a statement.
The U.S. Justice Department in April 2019 notified Gov. Kay Ivey that the department's lengthy investigation into the state's prisons for men found systemic problems of violence, sexual assaults, drugs and corruption which are likely violations of the inmates' Constitutional protections from cruel and unusual punishment. 
Town's office leads the discussions between the U.S Department of Justice and the state on the prison conditions. 
Problems with violence, deaths and drugs in Alabama's overcrowded, understaffed prisons have not markedly improved in the year's since the U.S. Department of Justice released its report.