U.S. Sen. Elizabeth Warren coming to Alabama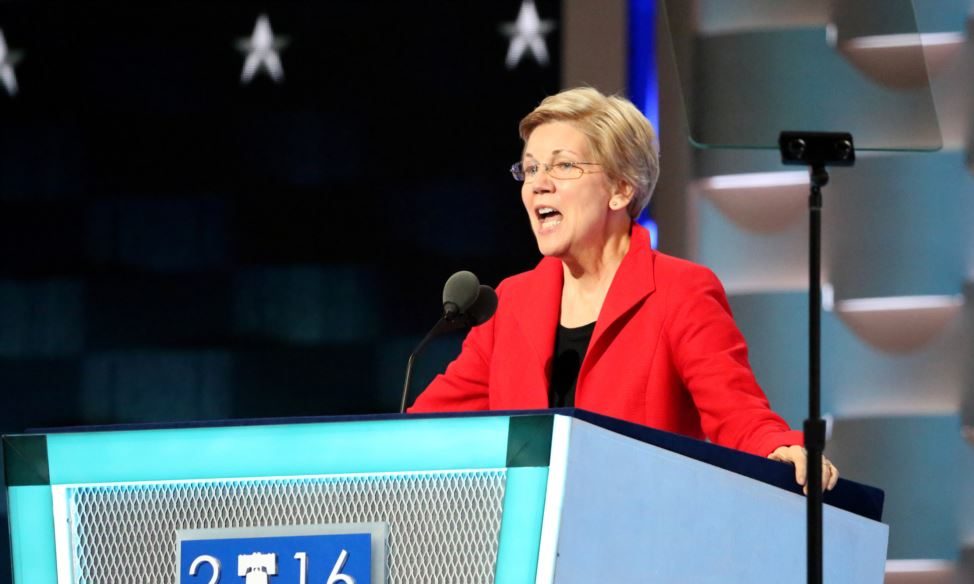 On March 19th, U.S. Senator and presidential candidate Elizabeth Warren, D-Massachusetts, will travel to Selma and Birmingham as part of a three-state tour that includes stops in Mississippi and Tennessee.
The presidential campaign organizing events will be open to the public, and tickets can be reserved using the links below.
On Tuesday, the Warren campaign will have a stop in Selma. The campaign has said that more details presumably including the time will be released closer to the event.
Warren will hold an organizing event in Birmingham at historic Boutwell Auditorium.
Doors open at 5:00 p.m. and the event begins at 6:00 p.m.
Elizabeth Ann Herring was born in and grew up in Oklahoma. She married Jim Warren in 1968. They have two children. She has a bachelor's degree in speech pathologist and audiology from the University of Houston and a law degree from Rutgers. The Warrens divorced in 1978 and she married law professor Bruce Mann in 1980; but she has retained the Warren name.
Warren has taught law at a number of universities including: Rutgers, Houston, Texas, Michigan, Pennsylvania, and Harvard. She is the only tenured Harvard law professor to have attended law school at a public university.
Warren was elected to the U.S. Senate in 2012 and re-elected in 2018.
Warren recently differentiated herself from Democratic rival Senator Bernie Sanders, I-Vermont by declaring that she is not a Democratic Socialist.
"Bernie has to speak to what Democratic Socialism is," Warren told South by Southwest reporter Anand Giridharadas.
"And you are not one?" Giridharadas asked.
"I am not," Warren replied. "And the centrists have to speak to whatever they are doing. What I can speak is to is how I am doing. All I can tell you is what I believe. And that is there is an enormous amount to be gained from markets. That markets create opportunities. Markets have to have rules. They have to have a cop on the beat. Markets without rules are theft."
Recent polling has Warren running in a distant fourth for the Democratic nomination nationally.
According to the Real Clear Politics rolling average former Vice President Joe Biden is leading with 29 percent support, followed by Sanders with 22. Senator Kamala Harris is in third with 11.3 percent. Warren is in the single digits with 7 percent. Senator Corey Booker follows with 5.8 percent. Former Congressman Robert Francis "Beto" O'Rourke is running in sixth with 5.3 percent with another six candidates in the field are presently trailing.
Warren has vowed that if she is elected she will break up tech giants including: Facebook, Google, Amazon, and Apple.
"Today's big tech companies have too much power :  too much power over our economy, our society, and our democracy," Warren said. "They've bulldozed competition, used our private information for profit, and tilted the playing field against everyone else. And in the process, they have hurt small businesses and stifled innovation."
Sen. Booker spoke in Selma during the recent Civil Rights Pilgrimage.
Original reporting by CNN, Real Clear Politics, South by Southwest, Wikipedia, and Fox News contributed to this report.
Ainsworth returns to work after testing positive for COVID
Ainsworth's office on Sept. 21 announced he had tested positive earlier that week, having been tested after someone in his Sunday school class tested positive for the disease. 
Alabama Lt. Gov. Will Ainsworth on Wednesday announced that he was returning to work that day and had met public health requirements for quarantining after testing positive for COVID-19 some time last week.
Ainsworth's office on Sept. 21 announced he had tested positive earlier that week, having been tested after someone in his Sunday school class tested positive for the disease. 
"While many have battled with coronavirus, my symptoms never progressed beyond some mild congestion that I usually experience with seasonal allergies," Ainsworth said in a statement. "During the quarantine period, I participated in several Zoom calls, caught up on some office work, spent some quality time with my family, and completed a number of overdue projects on my farm."
Members of Ainsworth's staff who were in close contact with him haven't tested positive for COVID-19 but will remain in quarantine for a full 14-day period as a precaution, according to a press release from Ainsworth's office Wednesday. 
"Ainsworth once again urges all Alabamians to practice personal responsibility, which may include wearing masks, maintaining social distancing whenever possible, and taking other precautions to lessen chances of exposure to COVID-19," the press release states.
Ainsworth still disagrees with Gov. Kay Ivey's statewide mask mandate, he said. According to the release, he considers such orders "a one-size-fits-all governmental overreach that erodes basic freedoms and liberties while removing an individual's right to make their own health-related choices." 
The wearing of cloth or medical masks has been proven to inhibit the spread of COVID-19 and the more people who wear masks, the better. While not perfect, masks limit the spread of respiratory droplets that may contain infectious virus shed from the nose and mouth of the mask wearer.
It is possible — even likely — for symptomatic, pre-symptomatic and mildly symptomatic people to spread the virus. That's why it's important to wear a mask even when you're not sick.
Cloth masks offer only minimal protection from others who are not masked, meaning that masks are not simply a matter of personal safety but safety of others. Masks are also only effective when worn over both the mouth and the nose. [Here's a guide on how to wear masks properly.]
Dr. Deborah Birx, coordinator of the White House's coronavirus task force, told Ivey after she announced the statewide mask order that it was a "brilliant" idea. The order has been credited by Alabama infectious disease experts as having dramatically reduced the number of cases, hospitalizations and deaths in the weeks after the order went into effect. 
Dr. Don Williamson, president of the Alabama Hospital Association, told APR on Tuesday that from personal observation he is seeing more people not wearing masks, or wearing them improperly, and said the state could dramatically reduce the risk of COVID-19 if the public regularly wore masks and wore them properly.
Hospitalizations of COVID-19 patients in Alabama on Monday crossed the 1,000 mark for the first time since Aug. 31 — a sign that Alabama may be headed for another peak in hospitalizations as the state prepares for winter and flu season.