U.S. Sen. Elizabeth Warren coming to Alabama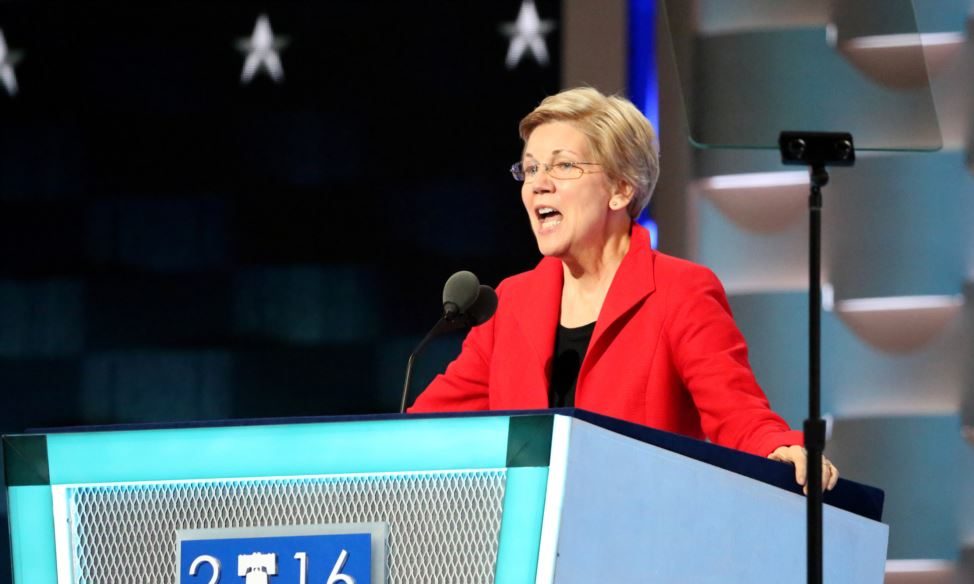 On March 19th, U.S. Senator and presidential candidate Elizabeth Warren, D-Massachusetts, will travel to Selma and Birmingham as part of a three-state tour that includes stops in Mississippi and Tennessee.
The presidential campaign organizing events will be open to the public, and tickets can be reserved using the links below.
On Tuesday, the Warren campaign will have a stop in Selma. The campaign has said that more details presumably including the time will be released closer to the event.
Warren will hold an organizing event in Birmingham at historic Boutwell Auditorium.
Doors open at 5:00 p.m. and the event begins at 6:00 p.m.
Elizabeth Ann Herring was born in and grew up in Oklahoma. She married Jim Warren in 1968. They have two children. She has a bachelor's degree in speech pathologist and audiology from the University of Houston and a law degree from Rutgers. The Warrens divorced in 1978 and she married law professor Bruce Mann in 1980; but she has retained the Warren name.
Warren has taught law at a number of universities including: Rutgers, Houston, Texas, Michigan, Pennsylvania, and Harvard. She is the only tenured Harvard law professor to have attended law school at a public university.
Warren was elected to the U.S. Senate in 2012 and re-elected in 2018.
Warren recently differentiated herself from Democratic rival Senator Bernie Sanders, I-Vermont by declaring that she is not a Democratic Socialist.
"Bernie has to speak to what Democratic Socialism is," Warren told South by Southwest reporter Anand Giridharadas.
"And you are not one?" Giridharadas asked.
"I am not," Warren replied. "And the centrists have to speak to whatever they are doing. What I can speak is to is how I am doing. All I can tell you is what I believe. And that is there is an enormous amount to be gained from markets. That markets create opportunities. Markets have to have rules. They have to have a cop on the beat. Markets without rules are theft."
Recent polling has Warren running in a distant fourth for the Democratic nomination nationally.
According to the Real Clear Politics rolling average former Vice President Joe Biden is leading with 29 percent support, followed by Sanders with 22. Senator Kamala Harris is in third with 11.3 percent. Warren is in the single digits with 7 percent. Senator Corey Booker follows with 5.8 percent. Former Congressman Robert Francis "Beto" O'Rourke is running in sixth with 5.3 percent with another six candidates in the field are presently trailing.
Warren has vowed that if she is elected she will break up tech giants including: Facebook, Google, Amazon, and Apple.
"Today's big tech companies have too much power :  too much power over our economy, our society, and our democracy," Warren said. "They've bulldozed competition, used our private information for profit, and tilted the playing field against everyone else. And in the process, they have hurt small businesses and stifled innovation."
Sen. Booker spoke in Selma during the recent Civil Rights Pilgrimage.
Original reporting by CNN, Real Clear Politics, South by Southwest, Wikipedia, and Fox News contributed to this report.
Print this piece
Governor Ivey launches new COVID-19 search engine tool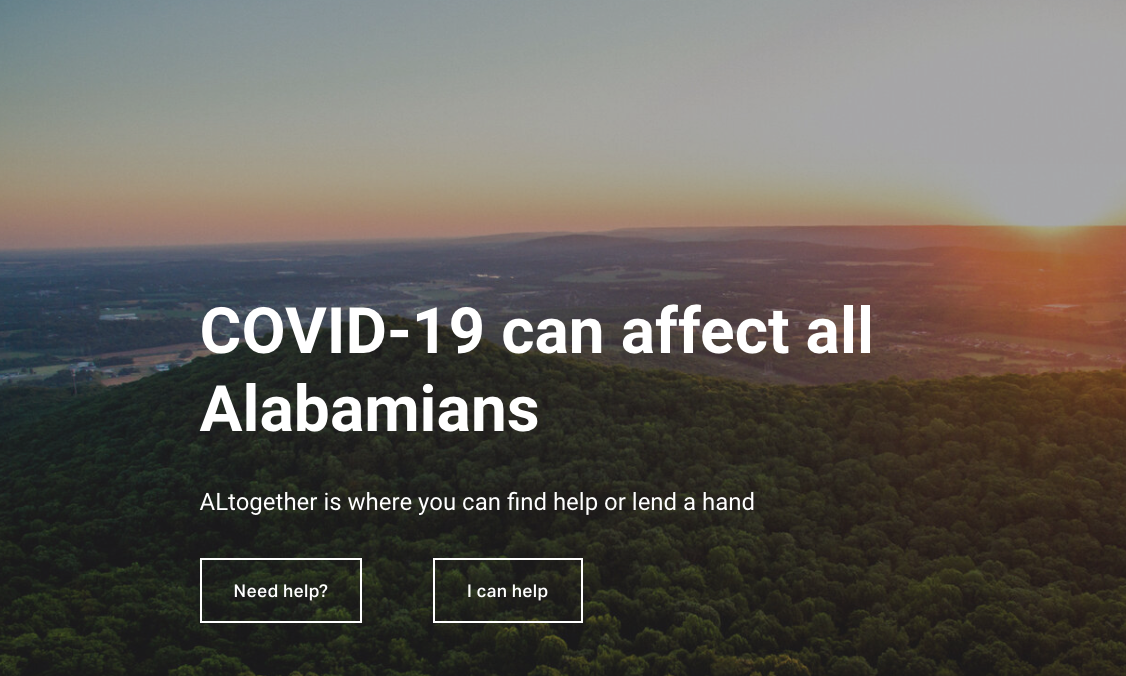 Governor Kay Ivey on Thursday announced the launch of a COVID-19 search engine tool that enhances the state's official resource site, altogetheralabama.org.
Through a public-private partnership between Yext and the state of Alabama, this innovative platform will provide real-time answers to questions about everything from the virus itself, through a symptom checker that was developed at UAB, to upcoming COVID-19 testing site locations. 
This service is free of charge and can be accessed either through altogetheralabama.org or directly at covid19.alabama.gov.
"My priority as governor is making sure every Alabamian has the most accurate, up-to-date information about COVID-19, so we can keep our families safe," Governor Ivey said. "To help with this, we've partnered with our friends in the private sector, Yext, to build this search engine tool that works in conjunction with our official resource site Altogether Alabama."
"We are indebted to Yext for generously offering its resources and innovative technology to support the crucial job of keeping our state informed during this pandemic. Simply put, current information can be lifesaving and this resource will prove invaluable to all who use it," Ivey said.
Using this search engine, someone can type a question about COVID-19 and get instant results directing them to answers from our local, state and federal partners.
"During a global crisis like the COVID-19 pandemic, accurate answers can be a matter of life and death," said Howard Lerman, Founder and CEO of Yext. "With Yext Answers, we can help every government organization deliver that critical information and save as many lives as possible."
The search engine provides factual information regarding this new virus and will provide additional information that complements the work of the Alabama Department of Health.
State Health Officer Dr. Scott Harris said, "I want to express my gratitude to Yext for donating services and support for the covid19.alabama.gov information hub. This further enables the Alabama Department of Public Health and the state of Alabama to provide our residents with vital resources to health information during this COVID-19 pandemic."
Dr. Regina Benjamin, former U.S. Surgeon General of Bayou La Batre, served as an expert health care consultant in the site development and provided valuable insight of information most needed by the public.
"The information hub covid19.alabama.gov puts real-time, up to date information at the general public's fingertips, including the latest health stats, a UAB-symptom checker, and test site locations," says Dr. Benjamin. "You can ask 'Natural Language' questions and be directed to answers from trusted sources such as the ADPH, CDC, and the Federation of American Scientists."
Print this piece