Alabama Media Professionals support legislation making it a federal crime to attack a journalist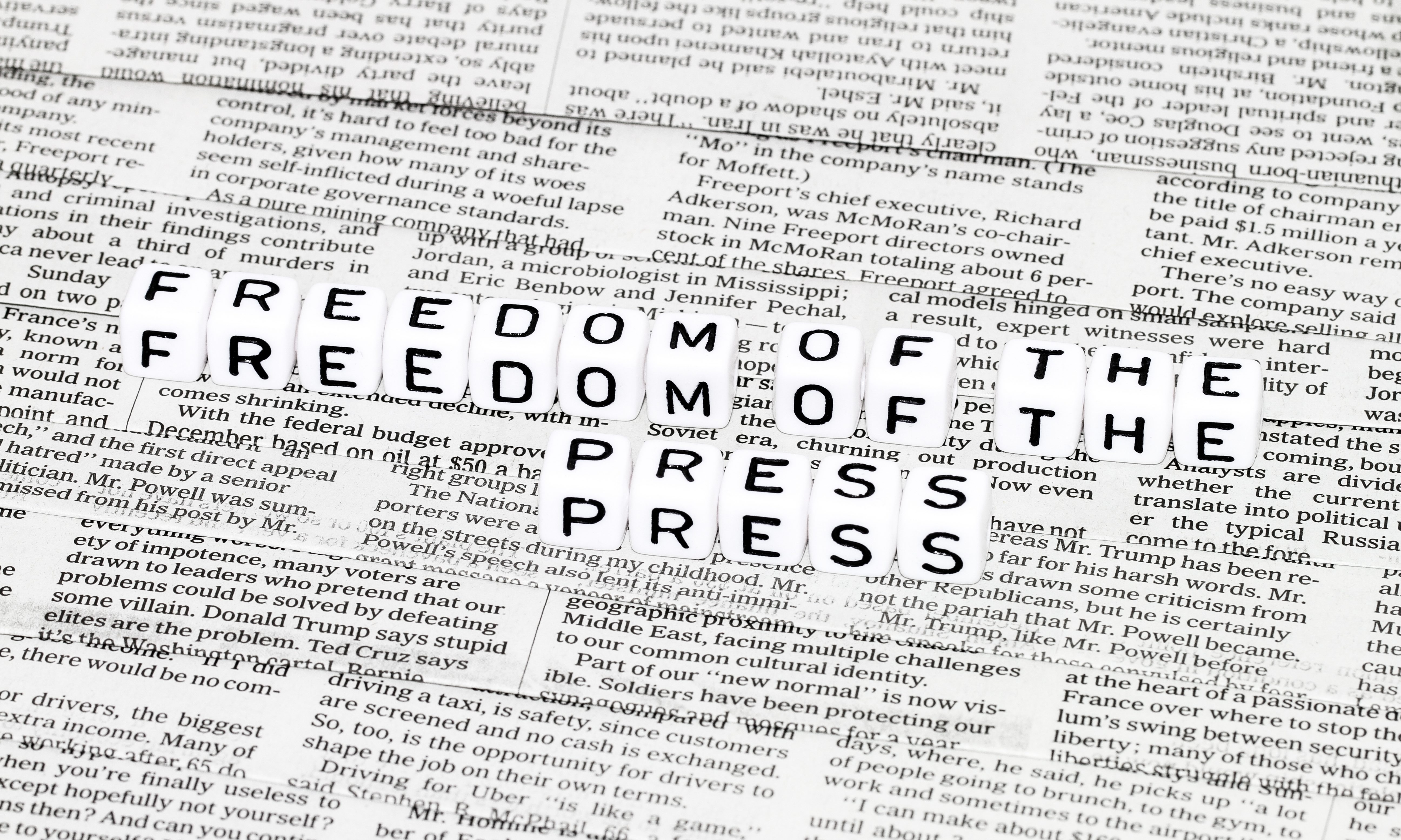 Thursday, the Alabama Media Professionals (AMP) passed a resolution supporting federal legislation that would make is a federal crime to assault or murder a member of the press. The AMP was holding their regular monthly meeting at the Homewood Public Library.
The National Federation of Press Women (NFPW) has already passed a resolution supporting the bill. NFPW President Marianne Wolf-Austrauskas spoke to the AMP urging the group to similarly support the Journalists Protection Act.
The Journalist Protection Act was just re-introduced this week during annual National Sunlight Week, which promotes more openness and transparency in government at all levels.
President Wolf-Austrauskas said that the national board passed the resolution to support the bill, due to growing threats against Journalists.
AMP President-elect Donna Francavilla said that 42 journalists were attacked and five killed in the U.S. last year.
Wolf-Austrauskas said that, according to "Reporters Without Borders, 348 journalists were detained last year worldwide. The five most frequent offenders were China, Iran, Saudi Arabia, Egypt, and Turkey.
"I don't like that we have become a society that is not open to hearing both sides," Wolf-Austrauskas said.
The Journalist Protection Act makes it a federal crime to intentionally cause bodily injury to a journalist affecting interstate or foreign commerce in the course of reporting or in a manner designed to intimidate him or her from newsgathering for a media organization.
Sponsors say that it represents a clear statement that assaults against people engaged in reporting is unacceptable, and helps ensure that law enforcement is able to punish those who interfere with newsgathering.
The Journalism Protection Act is being sponsored by Congressman Eric Swalwell, D-California, in the House of Representatives. Senators Richard Blumenthal, D-Connecticut, and Robert Menendez, D-New Jersey, are carrying the legislation in the U.S. Senate.
Wolf-Austrauskas is from Chicago.
"The Illinois Press Women's Association was founded in 1885," Wolf-Austrauskas said. "The idea was to support women and help women move forward."
Wolf-Austrauskas said that those early pioneer women journalists, among other things, performed investigative reporting on the treatment of women and children in the workplace and through their efforts were able to get a law passed establishing an eight hour work day for children under the age of 14. They also fought to get two hours a day of teaching for child workers in the factories.
The Illinois Press Women's Association and similar state groups helped form the National Federation of Press Women in 1937 to help women in radio get the recognition that they deserved.
Wolf-Austrauskas praised the Freedom of Information Act which was fought for by Congressman John E Moss, D-California, who often had to fight his own party to get the bill passed. Moss's 12 year crusade began with requesting information from President Dwight D. Eisenhower's (R) administration over the firing of 3,000 federal workers for alleged Communist ties.
Wolk-Austraskas urged the members to attend the National Conference of the NFPW in Baton Rouge, Louisiana on June 27-29.
The group tasked Elaine Miller with writing the resolution.
The group honored outgoing AMP President Mary Wimberly for her service and shared a birthday cake honoring the birthday of President James Madison.
Print this piece
Mexico isn't paying for Trump's border wall. Alabama is.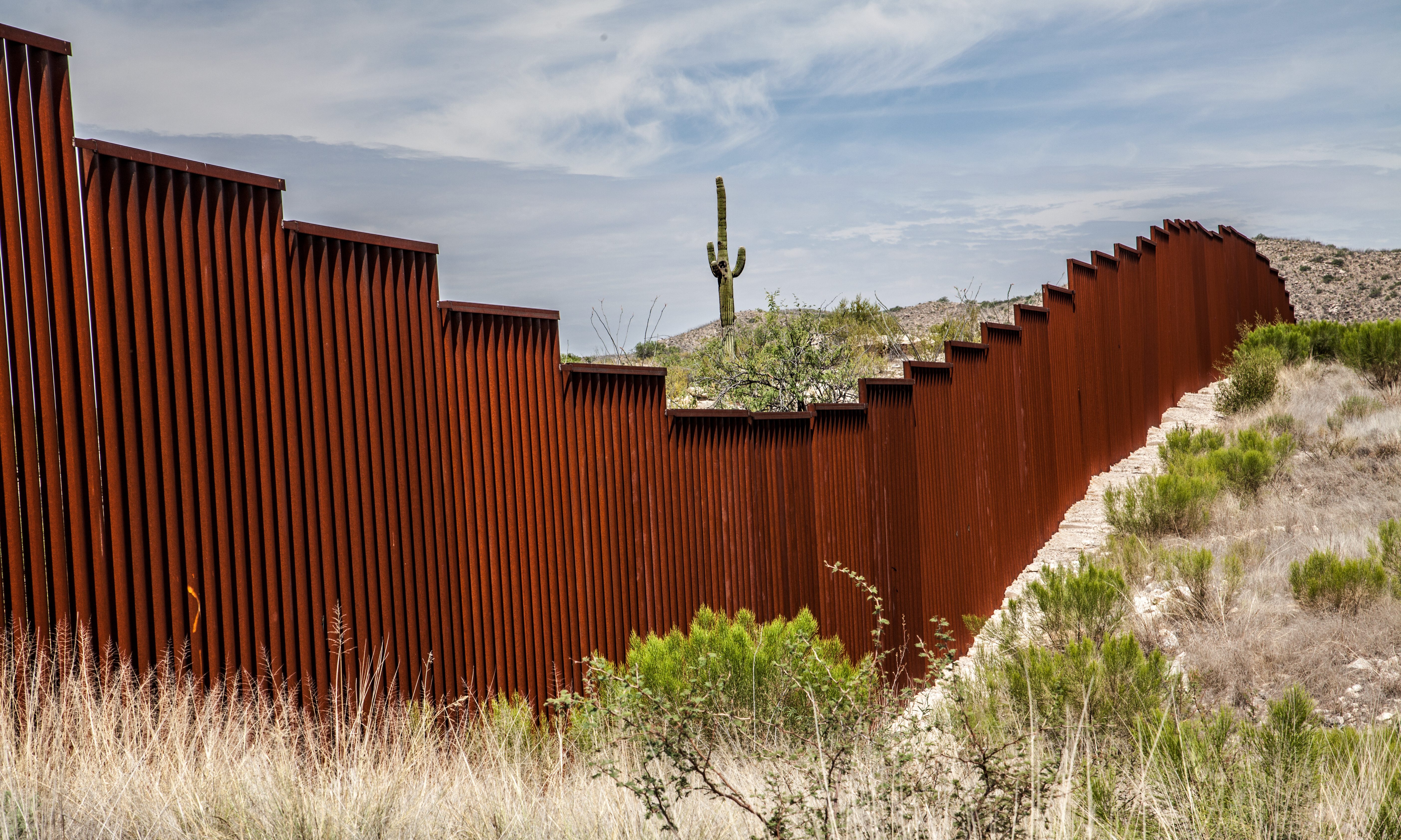 Looks like Mexico isn't paying for that "big, beautiful wall" at the southern border. 
Alabama is. 
The Trump administration announced on Thursday that it would be diverting more than $260 million of funds originally slated for a Navy ship building operation located in the Port of Mobile and will instead use those funds to construct a portion of Trump's border wall. 
"I am very concerned about the impact a decision like this could have on communities like Mobile, whose ship-building workforce is second to none," Alabama Sen. Doug Jones said. "I understand and agree we need to protect our borders, but I can't understand for the life of me why folks in Mobile would be paying for this wall."
The money was originally earmarked for Austal Inc., which had been selected by the Navy to build 11 Expeditionary Fast Transport ships. Those EFT ships are designed to provide the Navy with quick, shallow-water transport of both troops and equipment. 
"First and foremost, I support the President's efforts to build the wall," Sen. Richard Shelby said. "My strong preference is to do so through a direct appropriation, but Democrats have refused. While I am disappointed that the Department of Defense intends to target important priorities such as the Expeditionary Fast Transport, the Democrats left the President little choice in finding the funds necessary to build the wall. Ultimately, building the wall and providing for our national defense should be our highest priorities."
This is not exactly true. The 2020 Federal Budget included $1.37 billion in funding for the wall — a total agreed upon by Congress last year after tense budget negotiations. 
To date, Trump's wall has cost American taxpayers — who are footing the entire bill for this project, despite Trump's promises — more than $400 million and is projected to exceed more than $11 billion at its current rate. 
Thus far, only about 110 miles of border wall has been built, and nearly all of that is replacement of the border structures that were in place. 
The goal was to erect a border wall covering the majority of an 864-mile zone that the administration deemed a priority. So far, zero miles of that zone have been completed, and the entire project has faced a number of setbacks. Most troubling is the fact that nearly half of that zone consists of privately owned lands in Texas, and the landowners have refused to sell. 
However, the Trump administration is moving forward, continuing to push money into the project. And the search for additional funding has been almost as controversial as the project itself, with the Trump administration taking heat for pulling money from a variety of projects, including the improvement of base housing around the country. 
And now, Alabama stands to lose hundreds of millions. 
"The (transport ship) is responsible for hundreds of good-paying jobs in South Alabama, but I am even more concerned about the impact this decision has on our men and women in uniform and our national security," Jones said. "This decision puts Alabama jobs on the line and it is going to make us less safe by denying our troops the resources they need to stay safe and fulfill their missions."
Immigration experts also question the effectiveness of the wall on illegal immigration, and most national security experts agree that it will have little effect on the nation's overall. 
The overwhelming majority of undocumented workers in the U.S. don't enter through the southern border. Additionally, despite constant rhetoric from Republicans and from Trump that terrorists are crossing the Mexican border, a CATO Institute study in 2018 found that of the seven terrorism suspects apprehended in the U.S. after entering the country illegally, none crossed the southern border. Instead, they entered through Canada.
Print this piece