Moore's defense team releases information bringing Leigh Corfman's character into question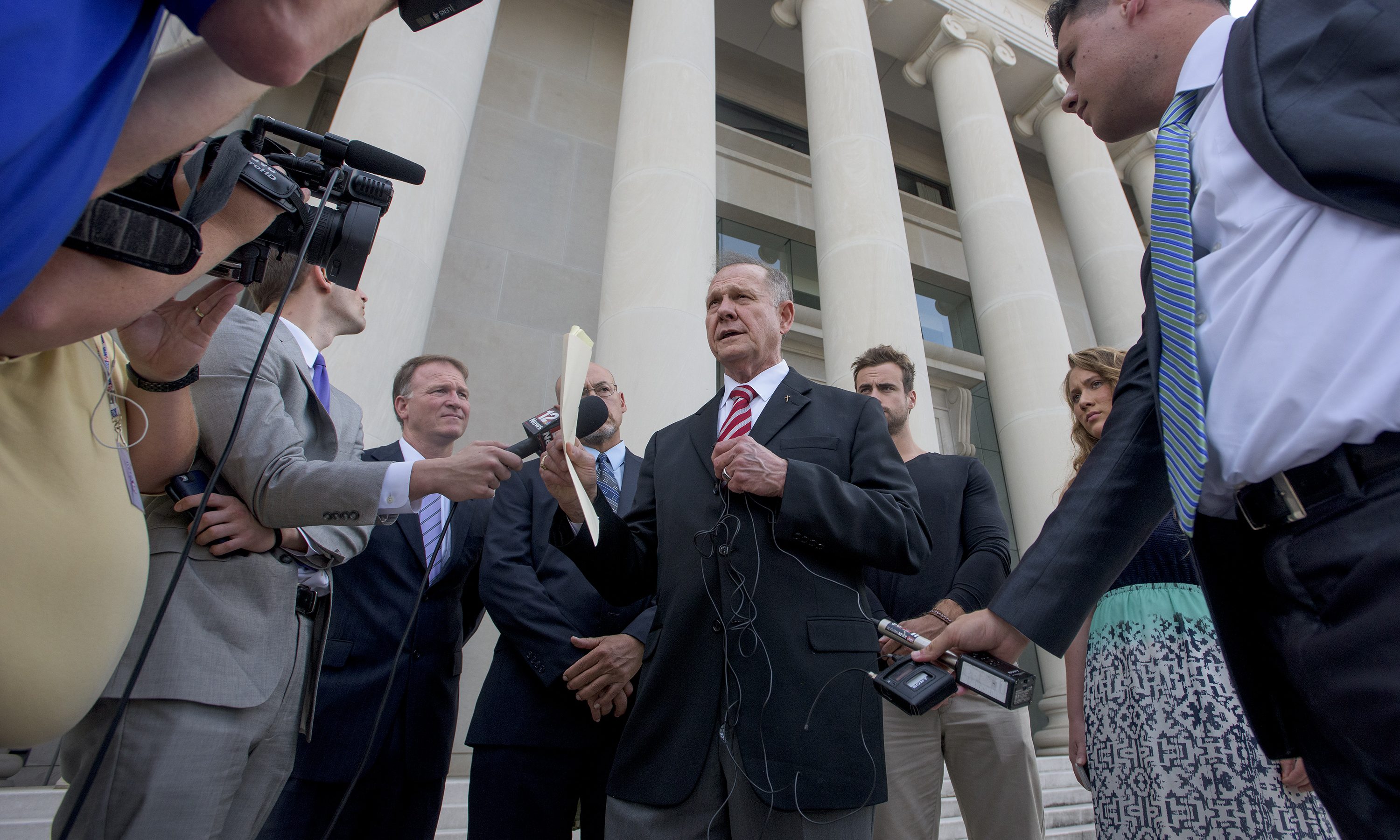 Roy Moore attorney Melissa Isaak and the Moore legal defense team fought back against the perception that Moore is attacking Leigh Corfman's character.
The Moore defense team argues that instead, Moore is simply relating testimony taken under oath of Corfman's former attorney and lifelong friend Eddie Sexton, and of Sexton's client, Gary Lantrip.
The Moore defense team released some excerpts from depositions to the press including:
According to Lantrip: "When Eddie [Sexton] said he was going to drop her, he said she's (F'd expletive) everybody in Gadsden, including himself, and that her dad was a doctor and they used to throw sex parties when she was young so she was put in with that as a young girl, and he's known her whole life." (Lantrip deposition, p. 110)
When Sexton was asked under oath if he had, in fact, made the above statement, he answered:
"I don't know if that is exactly what I said. I probably did. I mean, I probably did tell him that I had sex with her." (Sexton deposition, p. 113)
When asked about sex parties being thrown when Corfman was young, Sexton stated: "I don't know — I don't know about young. I said that I had heard that, too. I mean, I probably did tell him that." (Sexton deposition, p. 118)
Sexton was subsequently asked, who he had heard that from, and he replied; "I don't know. Probably people at the Country Club, kinda sorta. Like it would have been kids. I don't know nothing. I doubt that it would have been somebody that would have claimed to be there." (Sexton deposition p 119)
When asked if he thought any of his comments, as related by Lantrip, were "disparaging" of Leigh Corfman, Sexton replied: "I think they could be, yeah." (Sexton Deposition, pp. 119-20)
The Moore legal defense team argues that the person disparaging Leigh Corfman is her former attorney who has "known her, her whole life!"
The Moore defense team claims that "Judge Moore has simply been defending himself against Corfman's false and malicious allegations. The truth should be told!"
Isaak and the Moore defense team has released only excerpts to the press; not the whole transcripts of these depositions.
Leigh Corfman sued Roy Moore for defamation of character after Moore denied allegations that she and Moore had an illicit encounter in the seventies when she was just 15 and he was an Etowah County District Attorney. The allegation, which was backed by claims by women that they had dated Moore when they were teens, narrowly derailed former Chief Justice Moore's bid for U.S. Senate in 2017; after the tales were published by the Washington Post. Moore has countersued Corfman, as well as his other accusers.
Moore has hinted that he may be considering challenging Senator Doug Jones (D-Alabama) next year.
Print this piece
Jones criticized for voting to limit Trump's war powers authority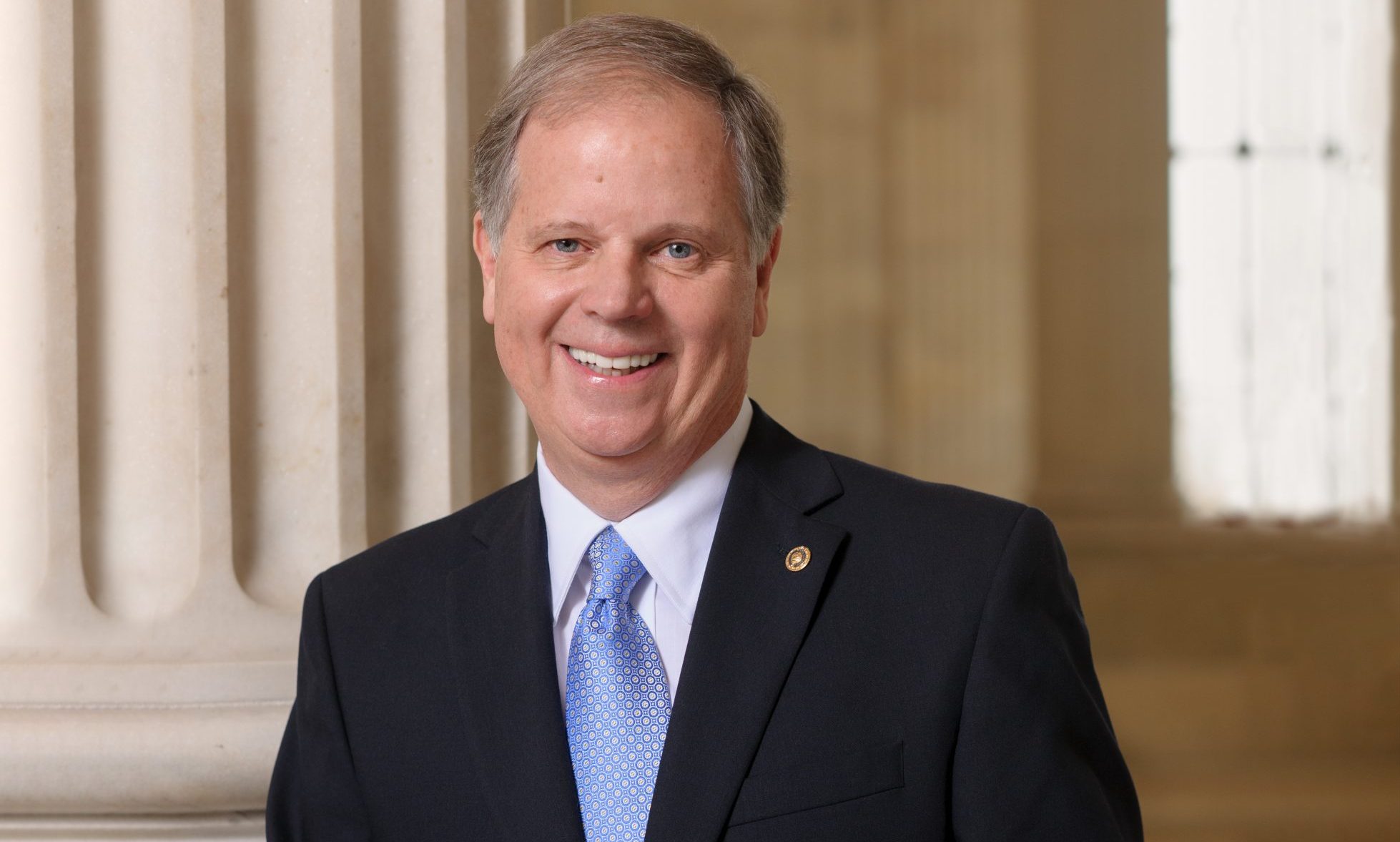 Thursday, U.S. Senator Doug Jones (D-Alabama) voted in favor of S.J.Res.68, a resolution which directs the removal of United States military from hostilities against the Islamic Republic of Iran that have not been authorized by Congress. Jones has been criticized by Republicans for voting to limit President Donald J. Trump's war powers on Iran.
"Before a President can lead us into war, he or she must first earn the support of the American people and also fulfill their solemn constitutional obligation to seek approval from Congress," Sen. Jones said in a statement. "While the President has the power to protect Americans in the case of an imminent attack, that authority does not extend to committing our service members to long-term hostilities unilaterally. This resolution sends a strong message that we will follow the Constitution and we will not send our troops into harm's way without the serious consideration and consent of the Congress."
Trump Victory National Finance Committee member Perry O. Hooper Jr. released a statement in response.
"Senator Jones once again turned his back on Alabama and voted as the leftwing Democrats commanded. He has no regard for the values, opinions or views of Alabamians," Hooper said. "He sees us as deplorables just like the elites of the Democratic party who have funded 80 percent of his doomed campaign for re-election.:
Hooper stated, "I whole heartily support the President who stated 'We are doing very well with Iran and this is not the time to show weakness… If my hands were tied, Iran would have a field day. Sends a very bad signal. The Democrats are only doing this as an attempt to embarrass the Republican Party.'"
"The Commander-in-chief must be free to work with his staff and his military leaders to conduct covert operations like the one that eliminated Iran's terrorist-in-chief General Soleimani," Hooper added. "You can't micromanage the war on terrorism. The Democrats in Congress are so filled with Trump Derangement Syndrome that no matter how much it would benefit our country and the world; they would never give Trump a "victory". If it came down to it, they would leak everything to the media no matter what the consequences."
Senator Jones is a cosponsor of the legislation and a member of the Senate Armed Services Committee. Eight moderate Republicans voted with the Democrats on the resolution.
Senator Jones has also been criticized by Republicans for his comments that he was "appalled" by Pres. Trump's actions following his acquittal on both Articles of Impeachment.
"Newsflash for Senator Doug Jones: Most Alabamians have been appalled by his actions his entire time in office," former Attorney General Jeff Sessions said. "It's about time we send Doug home, and replace him with someone who understands our values. Alabamians deserve a Senator they can be proud of again."
Sessions is a candidate for the Republican nomination for Jones' Senate seat.
The Republican primary will be on March 3.
Print this piece