Opinion | A legacy of compassion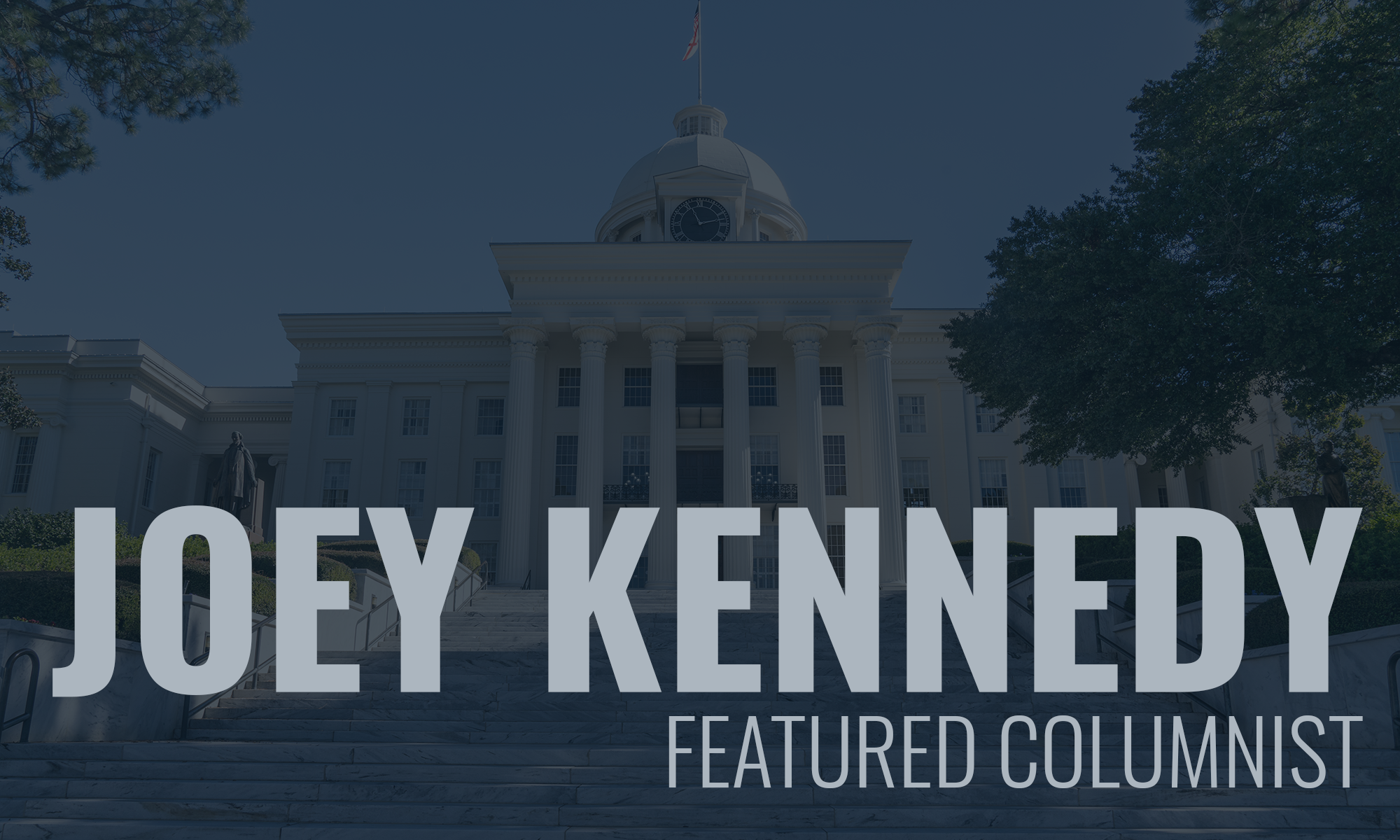 I am in no way opposed to Gov. Kay Ivey's gas tax hike for bridge and road infrastructure. It's been a long time since the gas tax was raised, and during all that time, Alabama's roads and bridges have not been repairing themselves.
I'm all in. But that is not the legacy Ivey should want to leave. When somebody fills up their tank at a higher price because of the tax, they're not going to thank Ivey for the privilege.
When that school bus crosses a bridge that was repaired with money from Ivey's higher gas tax, the driver isn't going to tell his rambunctious bus full of middle-schoolers that, thanks to Ivey, we can go this way.
Roads will be repaired, and they'll fall into disrepair again. A pothole is filled, and a few days later, traffic recreates it.
A road or a bridge isn't going to make a legacy, even if it's named the Kay Ivey Parkway and Bridge. One day, too soon, people will be asking each other: Who was Kay Ivey, anyway?
There will be other fuel tax hikes. There will be other infrastructure needs.
If Ivey wants a great legacy, she has one clear path: Expand Medicaid as allowed under the Affordable Care Act.
Most states, even those with Republican-Obama-Hating Republicans as governors, have expanded Medicaid, and they're reaping the benefits of that expansion.
Even if you're just mean and don't want the state's working poor to have access to affordable health care, you can't deny the economic benefits a Medicaid expansion brings. The economic studies have been done; they're out there for anybody to see. Expanding Medicaid in Alabama will bring the state billions of dollars in development.
But more important, it will help keep Alabama's cash-strapped rural hospitals in business and, in turn, keep those businesses that depend on that rural hospital's traffic, in business.
I got a close up look at America's "World's Best" health care system again this week when my wife was at University Hospital to fix some issues with her liver. After contacting her doctor over last weekend, she was advised on Monday to go to the emergency room to be evaluated.
We wanted to go to his office; the emergency room is expensive, and the wait is usually counted in hours.
Go to the emergency room, she was told, for this non-emergency. Now my wife has the gold standard in health insurance: Medicare plus a Blue Cross/Blue Shield supplement. Insurance wasn't the issue.
UAB's emergency room is highly efficient, and that wasn't the issue, either. But as the state's only Level 1 Adult Trauma Center as designated by the American College of Surgeons, it's really, really busy. It's unusual when the emergency room's 45-plus treatment beds aren't full.
They were full this past Monday.
While Veronica was quickly placed in the queue, it was fully 10 hours before she made it back to a treatment bed, then a few hours later before she was admitted to the hospital for tests and observation.
I don't know how the emergency room nurses and doctors or the hospital's nurses and doctors could have done a better job. For a hospital stay, it was genuinely positive. Veronica is fine, we're back home again, and all is well.
So how would expanding Medicaid help those with long waits at an emergency room?
Expanding Medicaid will help people who can't afford insurance to have other options besides simply showing up at the emergency room when they're sick. The emergency room physicians, at whatever emergency room they're at, will likely offer treatment, but that's a very expensive way to deliver care.
Also, people usually show up at emergency rooms when their illness is already out of control, making the care even more expensive.
And keeping those struggling rural hospitals open will help keep people from having to drive to Birmingham or another city center to get emergency care when all they really need to do is see their doctor or access an ER closer to home.
We felt the same this week. Veronica just wanted to see her liver specialist; he was too busy to accommodate her, so she was sent through the emergency room.
But expanding Medicaid will bring more health care professionals to Alabama. There will be new doctors – liver and otherwise — making Alabama their homes. Better care for all will be expanded.
Besides all the economic and medical benefits, expanding Medicaid is the compassionate decision to make. There truly are many people in Alabama who aren't as fortunate as we are. They work hard, day in and day out, but have no health insurance or simply cannot afford it.
That's the real, cruel world. Ivey and the Legislature can make it better for many thousands of their constituents by expanding Medicaid.
Ivey's legacy isn't going to be all those repaired roads and bridges. She's not the first governor to put forward an infrastructure plan; can you name the last? Right.
Ivey can, however, ensure a compassionate, kind legacy by expanding Medicaid. Forget about the legacy, though; expanding Medicaid is the smart decision to make: For better health care in Alabama, for economic development, for improvements in rural health care access, for creating jobs even outside the health care field.
Please, Gov. Ivey, don't let Alabama be the last state in the nation to take advantage of what objectively is a really good thing. And don't forget that legacy.
Joey Kennedy, a Pulitzer Prize winner, writes a column every week for Alabama Political Reporter. Email: [email protected]: justify;">That's the real, cruel world. Ivey and the Legislature can make it better for many thousands of their constituents by expanding Medicaid.
Opinion | The blackest Black Friday ever
"The coming weeks are going to be difficult, no doubt about that."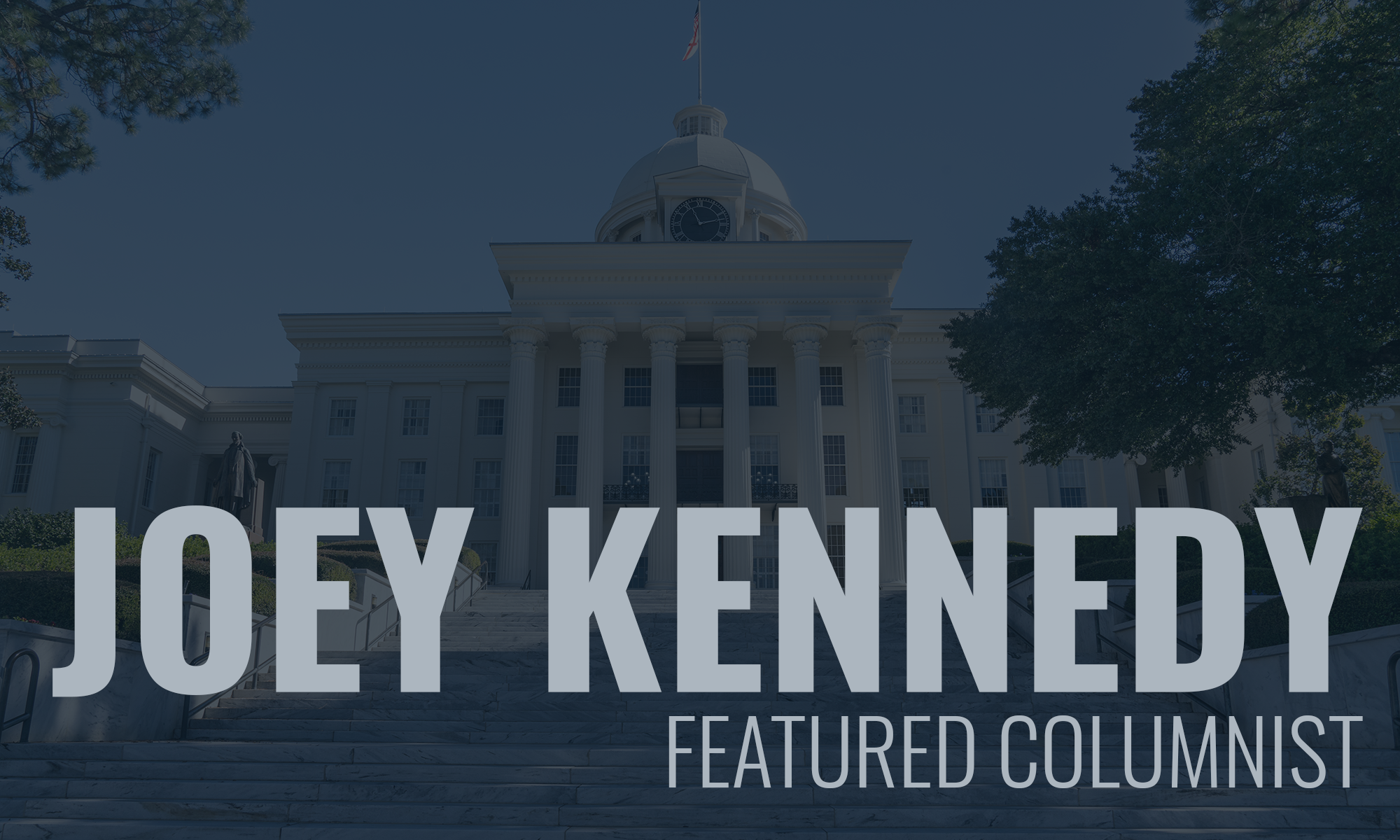 Thursday was Thanksgiving, and it's understandable that many people didn't have a lot to be thankful for. More than 260,000 people are dead because of the COVID-19 pandemic that Donald Trump simply ignored. Around 3 million people have been infected, with many of those suffering lifelong health complications from the virus.
A first Thanksgiving without loved ones. A first Christmas without loved ones bearing down.
Millions of people lost their jobs because of the pandemic. Hundreds of thousands are in danger of being evicted from their homes. Many don't have water or power or heat as the winter settles in.
Thanksgiving? Really?
Except …
Yes, there are many things to be thankful for. Our families, if we have them. Our friends, and we all have them. Our animals, and many of us have them.
We can be thankful that the long, horrible tenure of Donald Trump is nearly over. It's the end of an error.
We can hope that racism will be wrong again. That homophobia, misogyny, xenophobia, and cruelty will fall from the everyday ordinary to the awful extraordinary. Kids in cages, separated from their parents, no more. Chaos in government simply an anomaly at last.
We can hope. That alone is something to be thankful for.
The year 2020 has been a hot mess. Masks, social distancing, hand washing and sanitizing are the norm now. They may be forever.
We should be thankful that COVID-19 vaccines are on the horizon. But that's a strange thankfulness, and we cherish a vaccine for a disease that didn't have to spread as far and wide as it did. It was mismanaged as badly as a crisis can be mismanaged.
There still are people out there who refuse to wear masks or who believe the virus is a hoax. A doctor described people she was caring for who were dying, and all the time denying the virus existed, even to their last breaths.
That's certainly nothing to be thankful for.
Our health care workers, those on the front lines, deserve our thanks and our love. As do grocery store workers, first responders, teachers, and delivery people. Heroes work there.
I'm personally thankful for my wife of 41 years. My daughters in San Diego. My friends here and elsewhere. My pugs and other dogs and animals. I've got plenty to be thankful for, when we pare life down and don't expect so much.
The coming weeks are going to be difficult, no doubt about that.
Too many people traveled this Thanksgiving, and there's going to be a price to pay. Too many people are making plans for Christmas, and there's going to be a price to pay. Too many people are planning New Year's Eve celebrations, and there's going to be a price to pay.
Oh, I'll have some champagne and stay up until midnight on New Year's Eve, if only to witness that this damn year doesn't hang around for one second longer than is allowed.
Perhaps we can see a light at the end of this 2020 tunnel. Maybe by spring, we'll all be vaccinated, and this pandemic will be at the beginning of its end.
But if 2020 has taught us anything, it's that we can't count on, yes, anything.
This is Black Friday. The blackest Black Friday ever. Be careful out there. Wash your hands and wear a mask. Take care of each other. Believe in science. Don't trust a reality show president who, fortunately, finally has been fired.
Do your best to do your best. Let's have a new year that at least promises hope.
Dig deep and find what you're thankful for. Then hug it close with all your might.