Jones calls for investigation into Huntsville veterans nursing home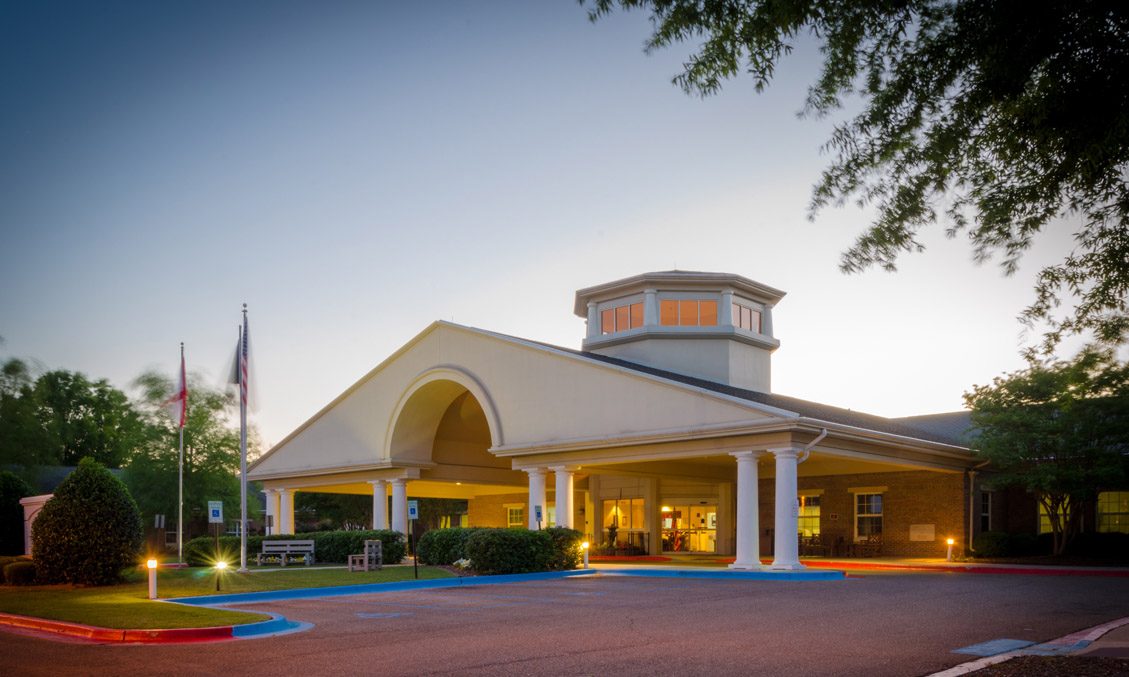 U.S. Sen. Doug Jones, D-Alabama, has requested a thorough investigation into recent allegations of neglect at the Floyd E. "Tut" Fann State Veterans Home in Huntsville.
Jones sent a letter to the VA Inspector General calling on him to investigate allegations of abuse and negligence at Tut Fann State Veterans Home
In the letter to Michael Missal, Inspector General of the U.S. Department of Veterans Affairs, Senator Jones implored the agency to investigate the allegations of abuse and the federal VA facility inspection process.
Reports of abuse at Tut Fann surfaced last week as former employees of the state-owned facility said that staff negligence led to the mistreatment of veterans in their care.
The nursing home passed a federal inspection in August 2018, however, the employees allege negligence led to bed sores, improper feeding of the veterans and an inadequate response to a Scabies outbreak.
The facility was determined to be "deficiency free" during last year's inspection. The two disgruntled former employees, however, say that reports of negligence at the facility go back years. Tut Fann has an official record of violations that date back to 2013.
"This fact begs the question: was the 2018 inspection of the facility deeply flawed, or was the evaluation intentionally misrepresentative?" Jones asked in the letter.
"I am asking that you investigate these allegations and the apparent failures in our inspection process that led to these egregious circumstances in Huntsville," Jones continued. "I am committed to working with you and my colleagues in Congress to ensure the U.S. Department of Veterans Affairs has all resources necessary to fulfill this mission."
Jones voted for legislation that requires the federal VA to submit an annual report to Congress on the ratings given to VA-run nursing homes. His legislation was signed in to law in 2018.
Two former employees made the allegations to WAFF Channel 48. One is a former housekeeper and the other is a former cook at the facility.
Jones was elected in a special election on December 2017.
Coalition of attorneys general file opposition to Alabama attempt to ban curbside voting
The AGs argue that Alabama's suggestion to the courts that curbside voting invites fraud is "unfounded."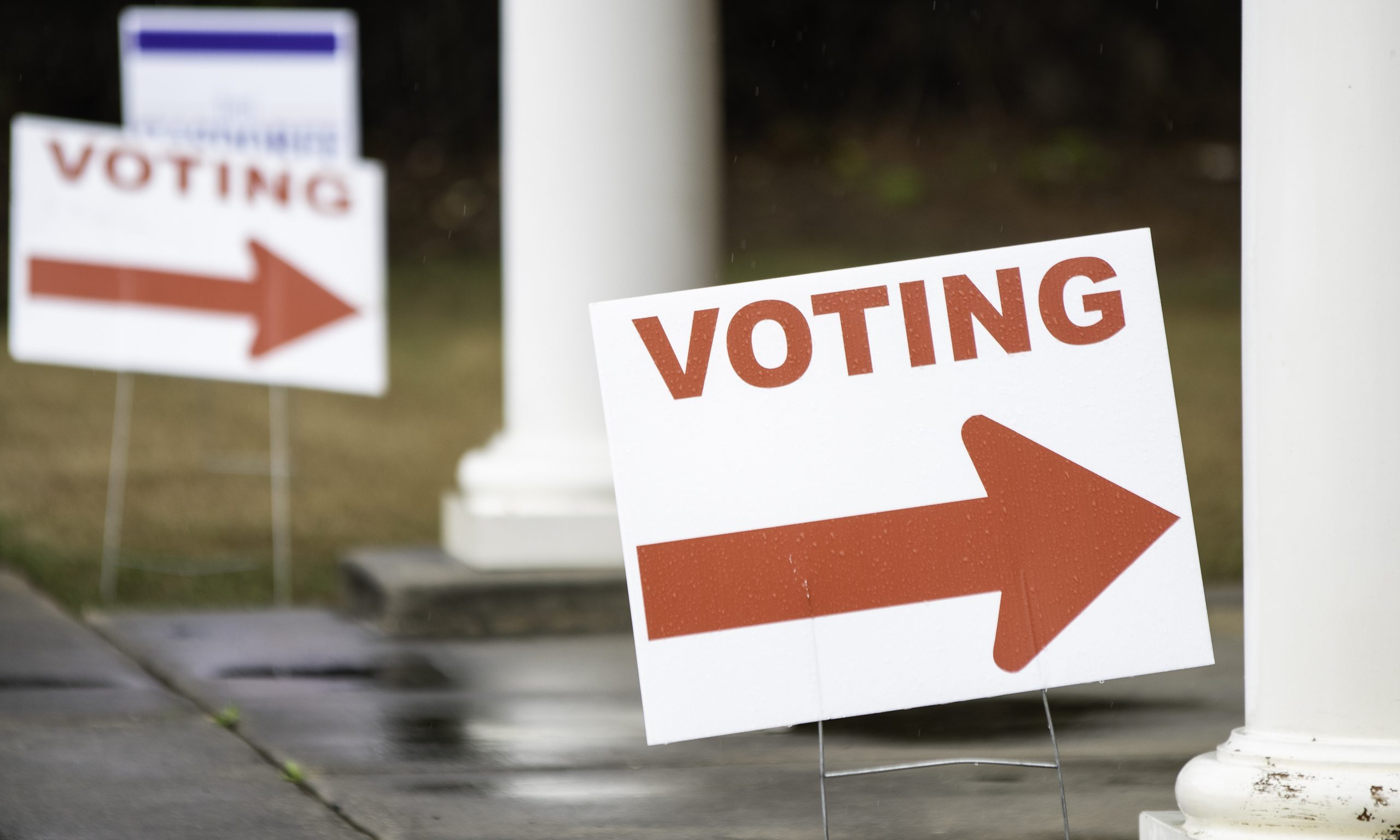 A coalition of 17 state attorneys general have filed an opposition to Alabama's attempt to get the U.S. Supreme Court to ban curbside voting. 
In a friend-of-the-court brief, led by District of Columbia Attorney General Karl Racine, the attorneys general argue to that curbside voting is safer for those at greatest risk from COVID-19, and that a ban on the practice would disproportionately impact the elderly, the disabled and Black Alabamians.
They also argue that Alabama's suggestion to the courts that curbside voting invites fraud is "unfounded." 
"The Presidential Advisory Commission on Election Integrity, established by President Trump following the 2016 election, 'uncovered no evidence to support claims of widespread voter fraud,'" the brief states, adding that there is no evidence that curbside voting in the many states that allow it invites fraud. 
"The practice is longstanding and widespread—as noted, more than half of states have historically offered curbside voting in some form," the brief continues. 
Alabama Attorney General Steve Marshall on Oct. 13 said the state will appeal to the U.S. Supreme Court a federal appeals court ruling allowing curbside voting in the Nov. 3 election. 
A panel of federal appeals court judges on Oct. 13 reversed parts of U.S. District Judge Abdul Kallon's Sept. 30 ordered ruling regarding absentee voting in the upcoming Nov. 3 elections, but the judges let the previous ruling allowing curbside voting to stand. 
The lawsuit, filed by the NAACP Legal Defense and Educational Fund, Southern Poverty Law Center, American Civil Liberties Union, ACLU of Alabama and Alabama Disabilities Advocacy Program, was brought on behalf of several Alabamians with underlying medical conditions. 
"Curbside voting is a longstanding, secure voting option that local jurisdictions have made available to protect the health of vulnerable voters, including elderly, disabled, and voters with underlying health issues," Racine said in a statement. "Curbside voting minimizes the risk to persons who are particularly susceptible to COVID-19, and local jurisdictions should be able to offer this common-sense accommodation to voters. State Attorneys General will keep fighting to ensure that voters can safely make their voices heard at the ballot box this November."
The brief filed by the coalition of state attorneys general comes as the number of COVID-19 hospitalizations across Alabama has been ticking upward.
Racine is joined in the brief by attorneys general from California, Connecticut, Delaware, Hawaii, Illinois, Maryland, Michigan, Minnesota, Nevada, New Mexico, New York, Oregon, Rhode Island, Vermont, Virginia and Washington.