Byrne addresses Elmore County Republicans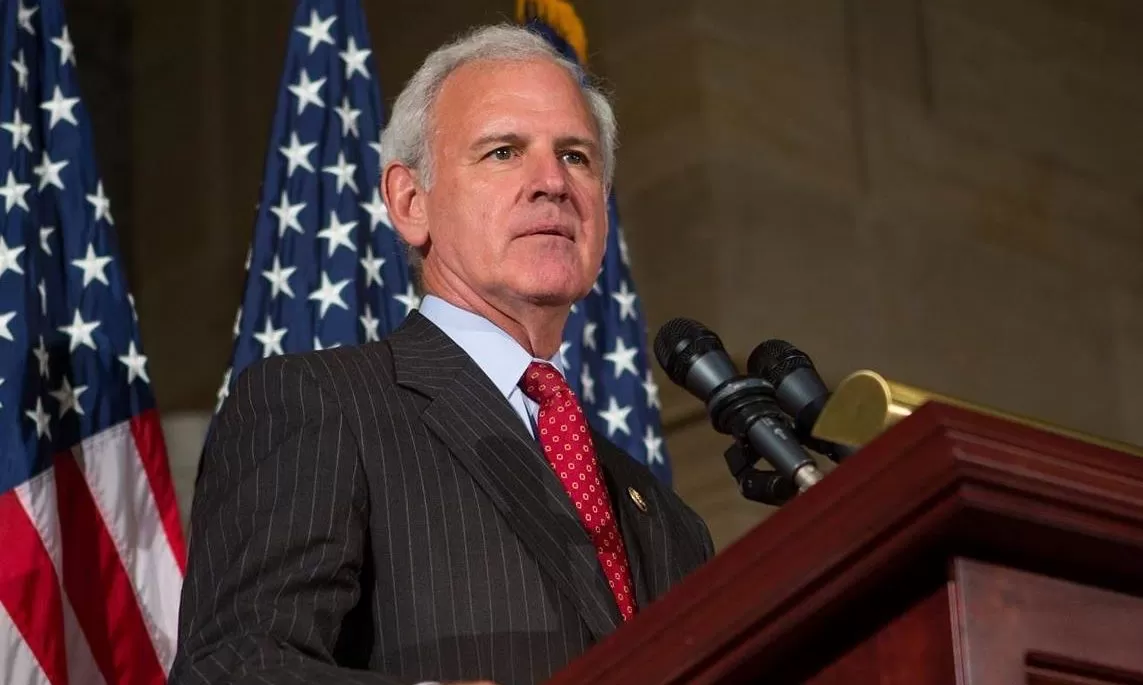 The Elmore County Republican Party met for their first annual banquet on Tuesday at the Millbrook Civic Center. Congressman Bradley Byrne, R-Alabama, was the keynote speaker. Byrne has announced that he is giving up his House seat to run for the U.S. Senate seat currently held by Sen. Doug Jones, D-Alabama.
"I come from Washington where everybody is completely crazy," Byrne said.
"Are you watching these people? They think it is OK to be a socialist," Byrne said of House Democrats. "Some of them are socialists. Some of them don't believe in God. They don't go to church on Sunday They don't read their Bibles."
"They think that money comes from government," Byrne said.  "Money comes from hard work and businesses creating goods and services, not government."
"I grew up with parents that grew up in the Depression," Byrne said. "They grew up when having three meals a day was a big deal. They grew up when having a job, any job, was a big deal."
"Some of them are for implementing the Green New Deal and ending all of the energy produced by fossil fuels within 10 years," Byrne said. "I had two of the deans of the engineering schools in Washington, and I asked them if we can we get off of carbon-based fuels within 10 years. One of them said, you will be cold in the winter time, you will be hot in the summer time, and you will walk everywhere, but yes, we can get off of carbon based fuels."
Byrne credited the economic boom with Republicans deregulating the economy following the 2016 election.
"Tax reform gave more money to the people of this country," Byrne said. "When you give more money back to people, the economy explodes."
"They want federal judges to rewrite the constitution without going through the amendment process," Byrne said of Democrats. They don't want the Constitution to mean what it clearly means. The Second Amendment clearly means that you have the right to keep and bear arms, but they don't want it to mean that.
"Life happens at the moment of conceptions," Byrne said. "I thought that we can at least agree that you should not kill a child in the last trimester. Only five countries allow abortions after five months. This would have put us on par with the majority of the world; Democrats voted against it."
"If we don't stand up and fight, they will overwhelm us," Byrne warned. "My problem is that I have a U.S. senator who does not represent my values. He said Alabama is ready for gun control. No, we are not. In Alabama, gun control means using both hands. He voted against the pain capable life bill."
"I want a senator who represents me and you," Byrne said. "We need every soldier we can put on the field ready to fight, and right now, Alabama is missing a soldier."
"I am not the only one running for Senate," Byrne said.
He also said the upcoming election is important "because it may be that the election in Alabama decodes who controls who controls the Senate for the next two years."
"Let us pick our own nominee, and Alabama will give you a good senator," Byrne said he told Republican leaders in Washington.
Elmore County Republican Party Chairman Bill Lewis said he was surprised by the youth of some of the Democratic candidates there last year and said the Elmore GOP needs to do a better job of outreach to youth voters.
Alabama Republican Party Chairman Terry Lathan praised the Elmore County Republican Party for its success and announced that the GOP won 74 percent of the vote there.
The Elmore County GOP funds college scholarships for worthy local students. The top-three students participated in an essay contest.
Elmore County Scholarship committee chair Karen Stewart announced that Jessica White won first place in the essay contest.
Alabama Republican Party Chairman Terry Lathan congratulated the students on their achievements and added, "Don't forget your values. There are some core values that got you where you are."
"Thank you, Elmore County for highlighting some of the best of your county," Lathan said. "And thank you for being such good Republicans."
UAB doctor urges public get flu vaccine as COVID-19 continues to spread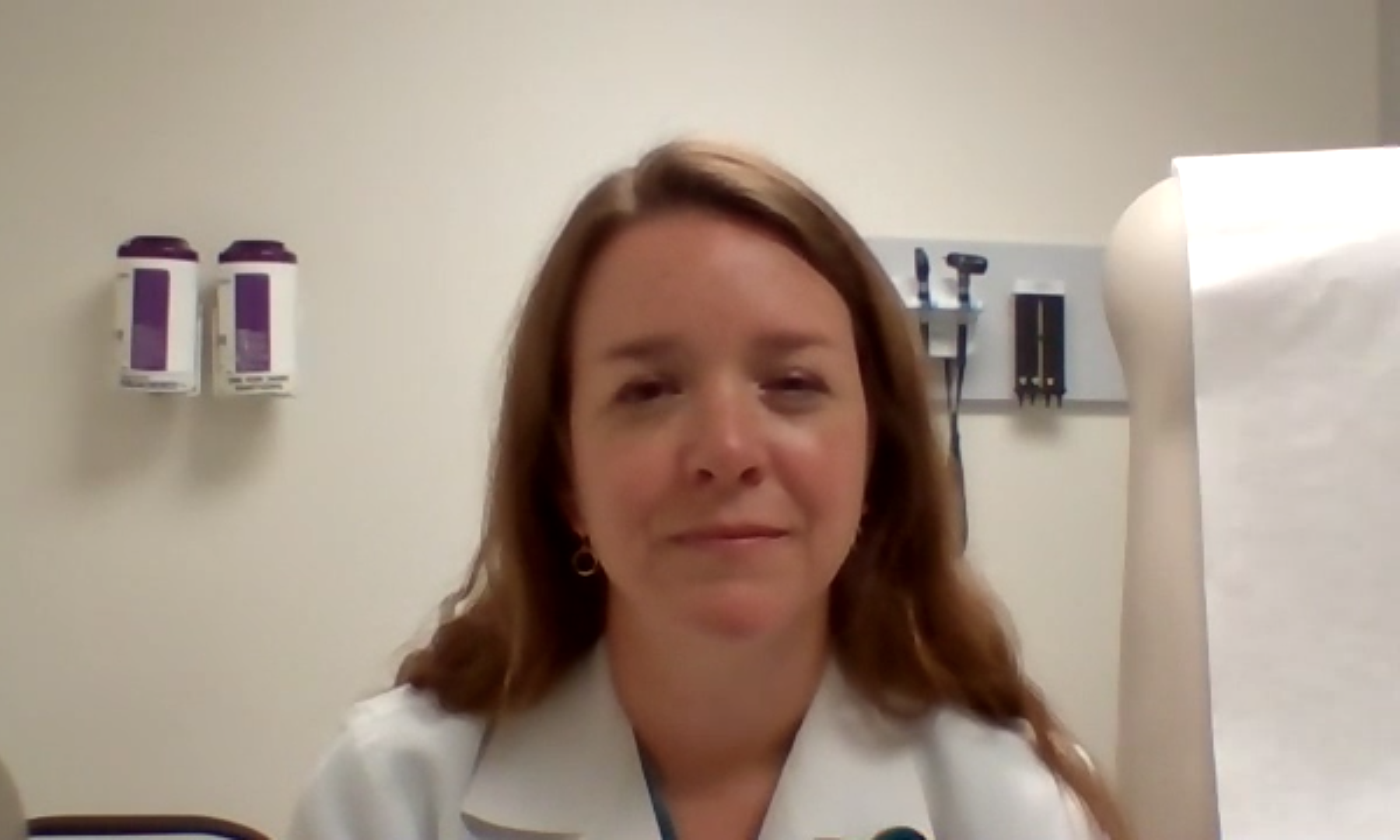 As the flu season nears, Alabama health care providers are encouraging the public to get flu vaccines to prevent stressing hospitals, which continue to care for COVID-19 patients. 
"We just are really encouraging everyone to go ahead and get vaccinated," said Dr. Erin DeLaney, assistant professor in the department of family and community medicine at UAB's School of Medicine, speaking to reporters on Thursday. 
DeLaney said physicians are encouraging flu vaccinations, regular hand washing and social distancing because they're not sure what flu and COVID could look like together.

"We know that there are other respiratory pathogens that together, combined with the influenza virus, can have poor outcomes," DeLaney said. "And we know that the flu and COVID separately can have poor outcomes, so we're hoping to protect as many people as we can." 
DeLaney also discussed what will likely be the challenge for the public in attempting to determine whether they have the flu or COVID-19, which would prompt them to seek coronavirus testing.  
"Unfortunately, coronavirus and influenza, they will share a lot of the same symptoms," DeLaney said. "The only thing that's going to be completely different would be the loss of sense of taste and smell, is specific to COVID." 
DeLaney said the medical community will have to rely on testing to determine between a case of influenza or COVID-19, and recommended that if a person isn't able to get a coronavirus test they should assume they have COVID-19 and self-quarantine for 14 days. 
Taking a clue from areas of the world that have already seen the start of the flu season, DeLaney said it appears that the spread of flu in those areas has been lighter this year, most likely because of what's being done to protect people from COVID-19, including the wearing of masks, social distancing and regularly washing hands. 
"We are hopeful that would also be our same experience as we enter our flu season — that if people are vigilant with COVID that it would protect us from not only the flu but other respiratory pathogens as well," DeLaney said. 
Speaking about the upcoming Halloween holiday, DeLaney said if families decide to go door-to-door with their children, eager for candy, masks should be worn. Masks that come with costumes do not provide protection, however, and DeLaney said they don't recommend placing cloth masks over costume masks either. Medical providers are encouraging kids to wear Halloween-themed cloth masks instead. 
The Centers for Disease Control and Prevention encourages families giving out candy on Halloween not to put the candy in a bowl for children to reach into, but instead suggest placing candy into separate bags and to place the bags outside the home.
She also recommended other outdoor activities in lieu of door-to-door candy gathering. 
"So an outdoor pumpkin carving. Playing some Halloween music outside or having different types of activities where people are not going to be gathering closely, or not all touching the same things, would be ideal," DeLaney said.
There have been 148,206 confirmed cases of COVID-19 in Alabama as of Thursday, when the state added 1,052 new cases, according to the Alabama Department of Public Health. As of Thursday, 2,506 people have died in Alabama from COVID-19, 18 of which were added on Thursday.