Wall bill passes Senate but money can't be used to build President Trump's wall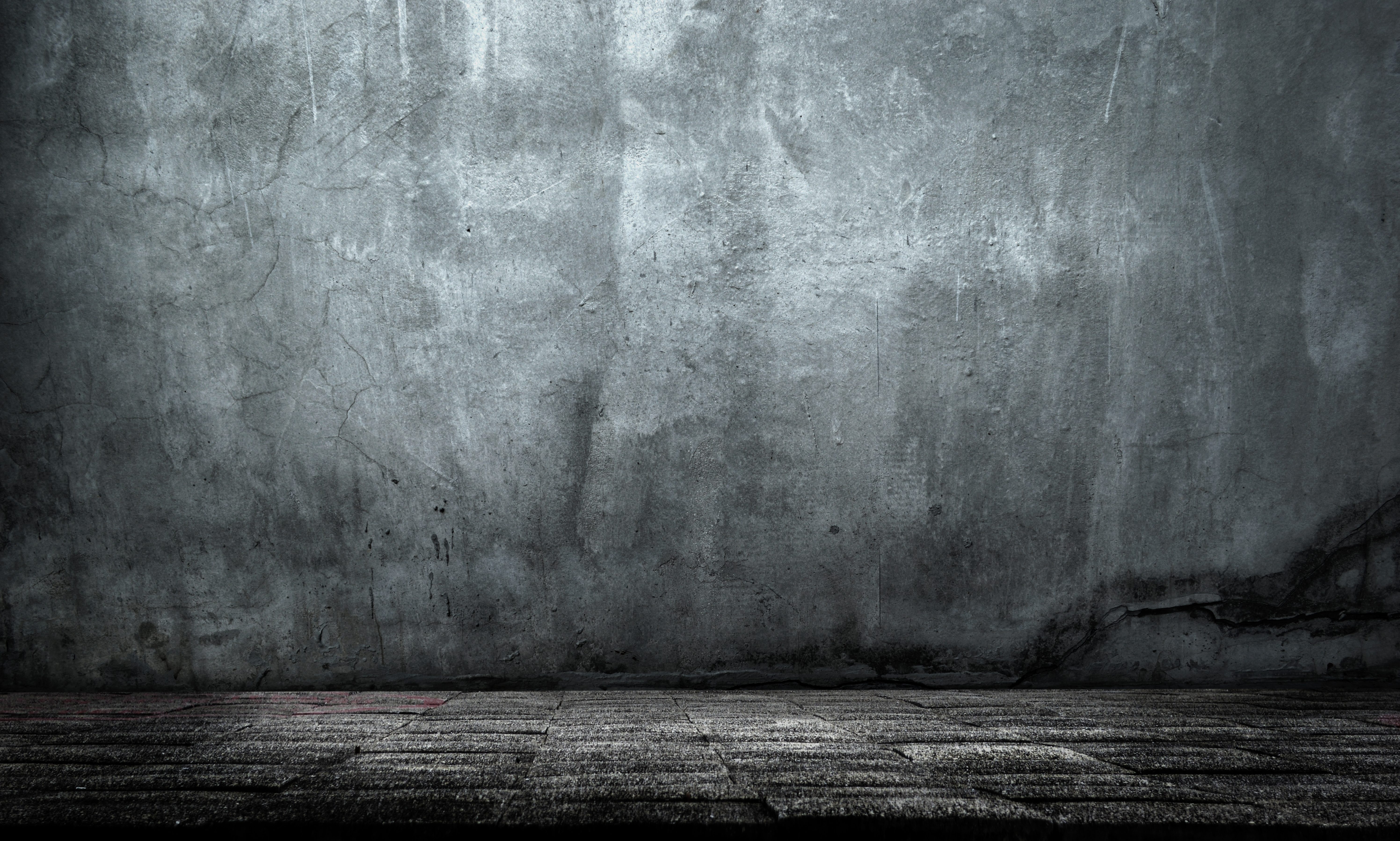 A bill introduced by Senate President Pro Tempore Del Marsh, R-Anniston, to fund President Trump's border wall passed on a partisan vote Thursday. Senate Bill 22 allows Alabama citizens to check off a portion of their income tax refund as a contribution to We Build the Wall, Inc. The organization began as a GoFundMe page, which said its mission was to raise a billion dollars to build the wall. After failing to reach its goal We Build the Wall transitioned from GoFundMe to a nonprofit.
The problem with the bill is it doesn't actually fund the wall as advertised.
We Build the Wall, Inc., was founded by triple-amputee Iraq War veteran Brian Kolfage. His efforts on GoFundMe raised over $20 million to support President  Trump's wall.
We Build the Wall, Inc. is a nonprofit that can't contribute to federal efforts to build the wall, as the organization's leader acknowledges.
GoFundMe informed Kolfage after his group became a nonprofit that it no longer met the funding site's standards and needed to refund the money it raised.
Kolfage recently told donors he consulted with "politics, national security, construction and finance" experts and came to the conclusion, "The federal government won't be able to accept our donations anytime soon," and, "We are better equipped than our own government to use the donated funds to build an actual wall on the Southern border," as reported by CNBC.
In January, the group announced it would be returning GoFundMe contributions by April 11, unless donors want to contribute to Kolfage new nonprofit venture.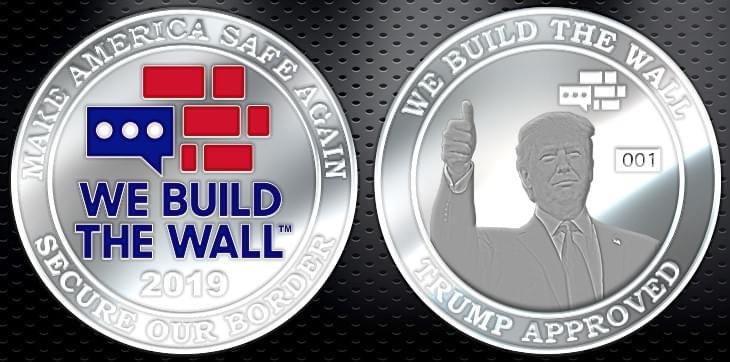 According to CBS News, the refund announcement, "came a day after BuzzFeed News reported that Kolfage pocketed money in a previous GoFundMe campaign intended to help other wounded soldiers."
On a now-shuttered page, Kolfage encouraged donors to "get vets back on track." Kolfage said his group was working "in conjunction with military hospitals, such as Walter Reed, Brooke Army Medical Center and Landstuhl Regional Medical Center in Germany."
However, representatives at all three medical centers told BuzzFeed News they "have no record of any peer-mentoring programs or Kolfage working with patients at their centers."
Kolfage has deleted VeteranAF and FreedomDaily, which according to NBC News, "pushed false conspiracy theories and fake voter fraud stories days before the 2016 election."
None of these issues were part of the debate before the Republican supermajority passed Senate Bill 22.
"Alabamians overwhelming favor securing our borders, protecting our citizens and their jobs and supporting President Trump," said Marsh in a press release after the bill passed the senate. "This bill simply allows citizens, if they choose, to send a message that they want to see our borders secured by sending a portion of their tax refund to donate to build the wall."
But as the founder of We Build the Wall points out the donations the group receives are not actually gong to build Trumps's wall but to Kolfage's newly formed nonprofit.
Kolfage, recently launched another fundraising venture, offering commemorative coins.
Devotees of We Build the Wall can now buy a "Brian Kolfage Collector's Coin" for $49.99, with Kolfage's face on one side and the nonprofit's logo on the other.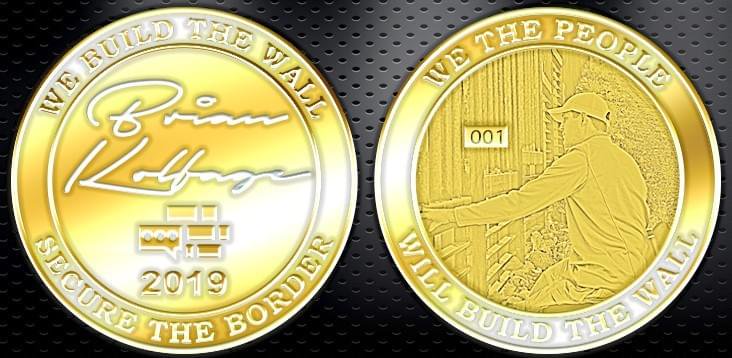 A coin with Trump's image can also be purchased from the site for $49.99. There is even a "gold signature series." The site promotes a packages sale, that offers a silver Kolfage coin, a silver Trump coin and a gold Kolfage coin for only $149.95, which it promises is a bargain since the coins are valued at $200.
The site also claims, "FIRST 1,000 3 COIN BUNDLES SOLD WILL ALSO INCLUDE A BRIAN KOLFAGE SIGNED COPY OF THE MAGA ALL-STARS PICTURE!"
Politico reports Kolfage now plans to build, "segments of the wall…privately…through negotiations with landowners along the border."
Marsh's bill gives We Build the Wall, Inc. the same fund raising privileges as the Children's Trust Fund, the Alabama Aging Program, the Alabama Veterans' and other charitable organizations even though the proceeds can't go to building the president's wall.
The measure will be considered by the House when members return from spring break.
Pro-Growth Conference kicks off with Doug Jones, discussions on COVID impact and a living wage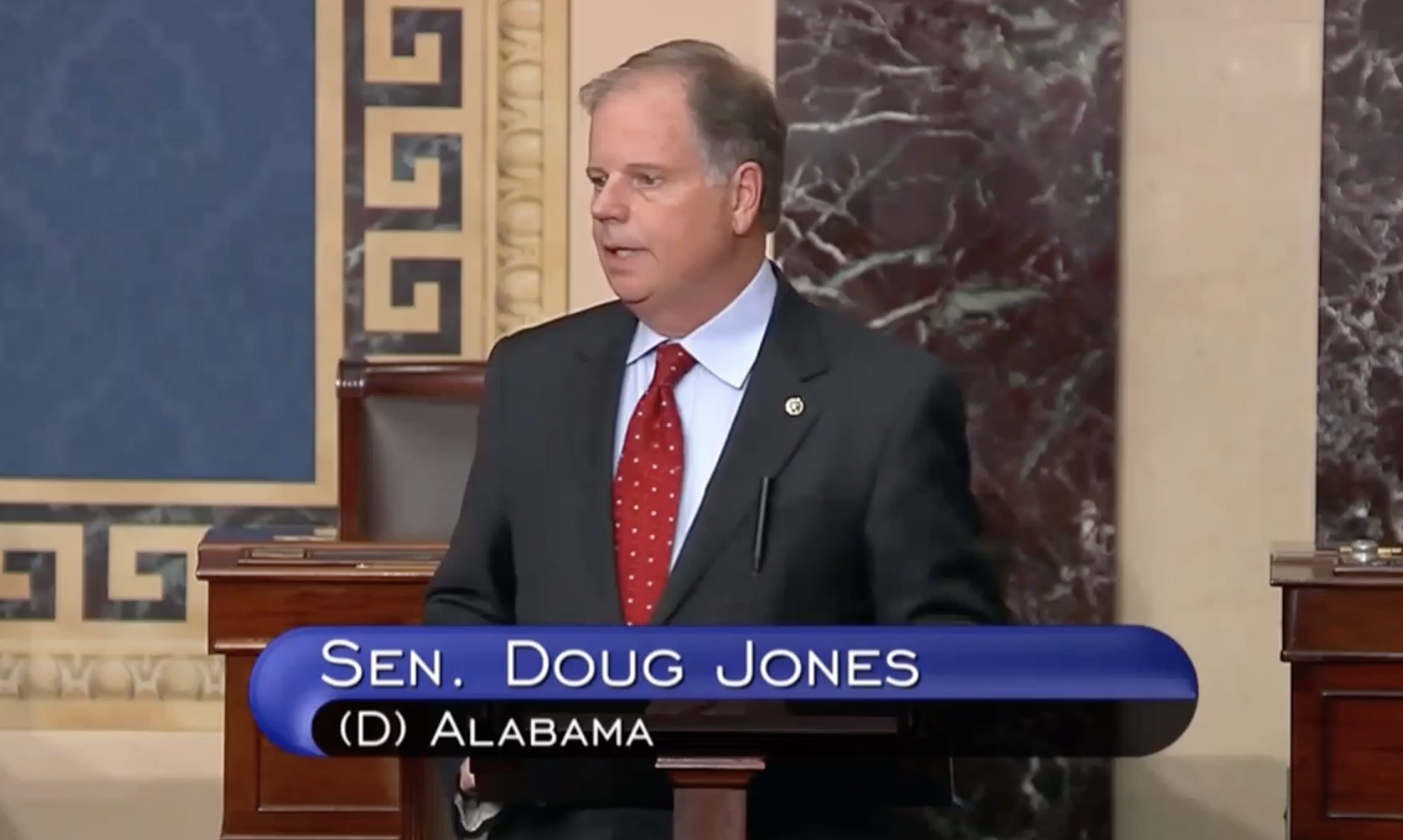 What happens if you just give impoverished citizens $500 per month — no strings attached? Good things, it turns out. The people use that income to buy food, medicine and basic necessities for life. They take a day off work if they're sick and actually get treatment. They quit a second, hourly-wage job that they are overqualified for and instead work towards obtaining a better, higher-paying primary job. 
These are things that the city of Stockton, California, has learned in its year-long living wage program.
The program, while limited in size — only 125 people — has proven to be a larger success than city officials had hoped, and it has opened their eyes to a new, more proactive style of governance, Stockton Mayor Michael Tubbs told Alabama elected officials. 
Tubbs was the featured speaker on Tuesday at the first day of the Pro-Growth Policy Conference, a three-day forum for Alabama elected leaders with guest speakers from around the country offering tips and best practices. 
The first day of the conference began with an opening talk from Sen. Doug Jones, who pressed the need for Medicaid expansion and how expansion has aided other red states. Jones also highlighted the need for broadband expansion and talked about a bill he has in the Senate that would create a broadband main office and dish out about $20 million in money for affordable access.
"Now (with COVID), we know how needed it really is," Jones said. "We see the homework gap that we have. We know there's a need for more telemedicine. My bill would consolidate in one office all of the monies for broadband … and provide affordable access."
Jones said the current COVID pandemic has highlighted just how badly we need better access to broadband in Alabama, and a major area of concern right now is healthcare. 
Highlighting that point, Brandon Garrett, the chief operating officer of the National Minority Quality Forum, and Dr. LaTasha Lee, the vice-president of social and clinical research, demonstrated the many ways in which inequality in health care and health care options is harming impoverished communities. 
A number of factors play into that inequality, but a lack of access to updated means of communication and tools is one of the biggest. 
"(Dr. Martin Luther King Jr.) said that, 'Of all the forms of inequality, injustice in health care is the most shocking and inhumane because it results in physical death,'" Lee said. "That's what we're seeing currently with COVID-19 and sickle cell disease. These two diseases are affecting the minority community and causing death, and they make a great argument that such health care disparities really are a social justice issue."
Correcting such issues was one of the goals of Stockton's living wage experiment. Now, Tubbs said, a working person can afford to stay home or get tested if they're feeling symptomatic, whereas before that person — scared of missing a paycheck or losing the job altogether — might come to work with the virus and infect an entire workplace. 
That alone, Tubbs said, has restored dignity to a number of residents. 
"This is not easy, especially with budgets the way they are," Tubbs said. "But I don't know how we continue to live with the status quo as it is.
"I think part of being a leader, as we are, is having the courage to do something about what we're seeing. We have to be able to do that."
The Pro-Growth Policy Conference will run both Wednesday and Thursday, 10 a.m. until 2 p.m. Wednesday's round of conferences will focus on state grants, economic development around the state and what the 2021 legislative session might look like. 
On Thursday, the event will wrap up with talks by the Equal Justice Initiative's Bryan Stevenson and Alabama Congresswoman Terri Sewell.