Wall bill passes Senate but money can't be used to build President Trump's wall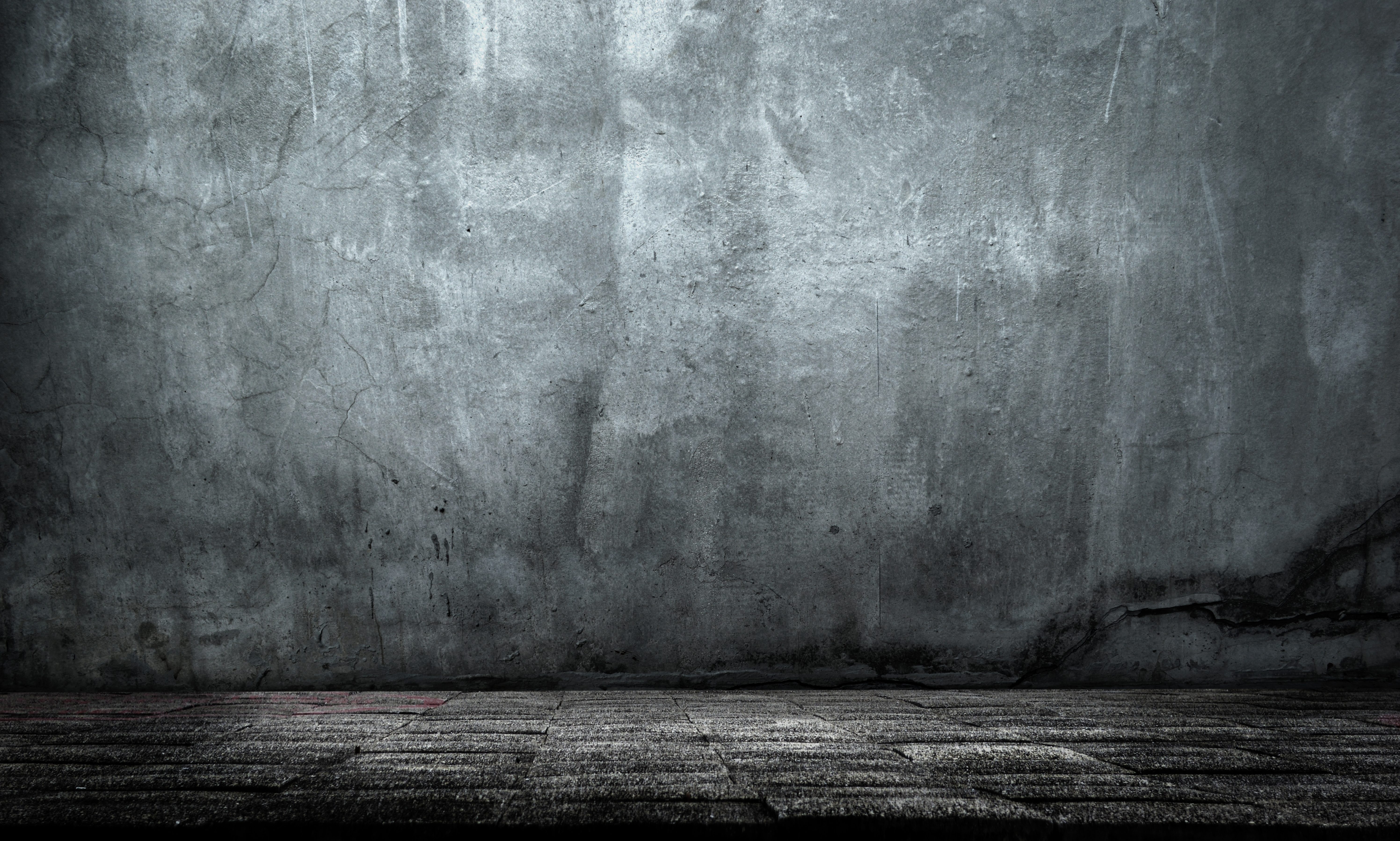 A bill introduced by Senate President Pro Tempore Del Marsh, R-Anniston, to fund President Trump's border wall passed on a partisan vote Thursday. Senate Bill 22 allows Alabama citizens to check off a portion of their income tax refund as a contribution to We Build the Wall, Inc. The organization began as a GoFundMe page, which said its mission was to raise a billion dollars to build the wall. After failing to reach its goal We Build the Wall transitioned from GoFundMe to a nonprofit.
The problem with the bill is it doesn't actually fund the wall as advertised.
We Build the Wall, Inc., was founded by triple-amputee Iraq War veteran Brian Kolfage. His efforts on GoFundMe raised over $20 million to support President  Trump's wall.
We Build the Wall, Inc. is a nonprofit that can't contribute to federal efforts to build the wall, as the organization's leader acknowledges.
GoFundMe informed Kolfage after his group became a nonprofit that it no longer met the funding site's standards and needed to refund the money it raised.
Kolfage recently told donors he consulted with "politics, national security, construction and finance" experts and came to the conclusion, "The federal government won't be able to accept our donations anytime soon," and, "We are better equipped than our own government to use the donated funds to build an actual wall on the Southern border," as reported by CNBC.
In January, the group announced it would be returning GoFundMe contributions by April 11, unless donors want to contribute to Kolfage new nonprofit venture.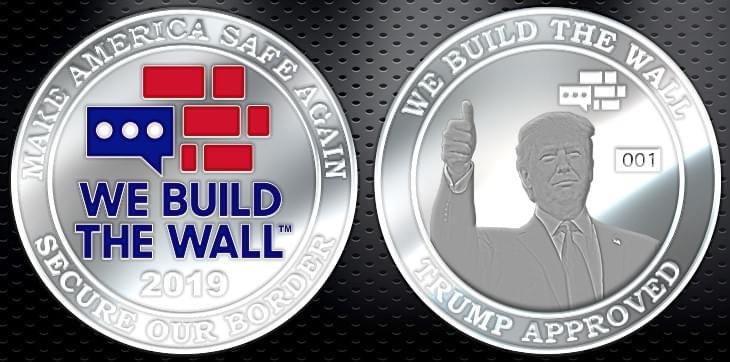 According to CBS News, the refund announcement, "came a day after BuzzFeed News reported that Kolfage pocketed money in a previous GoFundMe campaign intended to help other wounded soldiers."
On a now-shuttered page, Kolfage encouraged donors to "get vets back on track." Kolfage said his group was working "in conjunction with military hospitals, such as Walter Reed, Brooke Army Medical Center and Landstuhl Regional Medical Center in Germany."
However, representatives at all three medical centers told BuzzFeed News they "have no record of any peer-mentoring programs or Kolfage working with patients at their centers."
Kolfage has deleted VeteranAF and FreedomDaily, which according to NBC News, "pushed false conspiracy theories and fake voter fraud stories days before the 2016 election."
None of these issues were part of the debate before the Republican supermajority passed Senate Bill 22.
"Alabamians overwhelming favor securing our borders, protecting our citizens and their jobs and supporting President Trump," said Marsh in a press release after the bill passed the senate. "This bill simply allows citizens, if they choose, to send a message that they want to see our borders secured by sending a portion of their tax refund to donate to build the wall."
But as the founder of We Build the Wall points out the donations the group receives are not actually gong to build Trumps's wall but to Kolfage's newly formed nonprofit.
Kolfage, recently launched another fundraising venture, offering commemorative coins.
Devotees of We Build the Wall can now buy a "Brian Kolfage Collector's Coin" for $49.99, with Kolfage's face on one side and the nonprofit's logo on the other.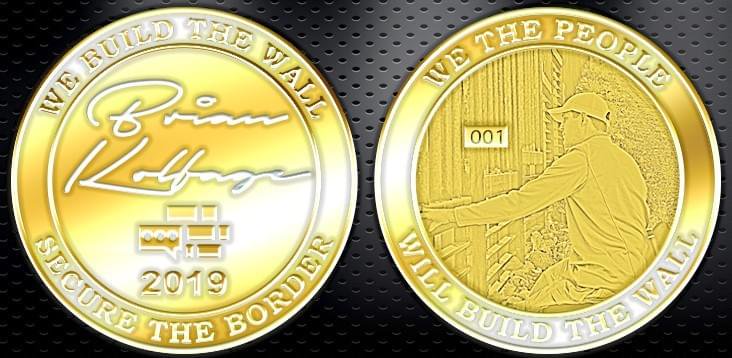 A coin with Trump's image can also be purchased from the site for $49.99. There is even a "gold signature series." The site promotes a packages sale, that offers a silver Kolfage coin, a silver Trump coin and a gold Kolfage coin for only $149.95, which it promises is a bargain since the coins are valued at $200.
The site also claims, "FIRST 1,000 3 COIN BUNDLES SOLD WILL ALSO INCLUDE A BRIAN KOLFAGE SIGNED COPY OF THE MAGA ALL-STARS PICTURE!"
Politico reports Kolfage now plans to build, "segments of the wall…privately…through negotiations with landowners along the border."
Marsh's bill gives We Build the Wall, Inc. the same fund raising privileges as the Children's Trust Fund, the Alabama Aging Program, the Alabama Veterans' and other charitable organizations even though the proceeds can't go to building the president's wall.
The measure will be considered by the House when members return from spring break.
State Rep. Will Dismukes says mask order is "a ridiculous crock"
Several Republican lawmakers have not taken kindly to Alabama Gov. Kay Ivey's decision to issue a statewide mask order. This is being done to slow the spread of the coronavirus, which is ravaging the state, but State Rep. Will Dismukes, R-Prattville, dismissed the idea as "the dumbest thing that could be done."
"The statewide mask implementation is the dumbest thing that could be done besides shutting the state down," Dismukes claimed. "Here is just a couple reasons why," Dismukes wrote on social media. "As I have been watching people wear their mask, a vast majority do not wear them correctly. So that makes it pointless."
"One of the main things we are told is, wash your hands and don't touch your face," Dismukes continued. "The majority of people who wear a mask are touching their face far more than if they didn't wear one at all."
Dismukes said the mask requirement is a "ridiculous crock."
Former State Rep. Mack Butler, R-Rainbow City, also questioned whether the governor has the legal authority to even issue the order.
"While it may be a smart move, in my opinion anything not passed by the legislature is only a suggestion and does not have the weight of law," Butler said. "You can not force healthy people to wear a mask, and in my opinion if this were passed by the legislature, they can really only control state property and not private property."
"Also the government cannot decide what goods, services, venues etc. are essential," Butler added. "Only we the people can do such and we have had that right since 1776."
"I'm always against overreach of any kind even when it's a good idea," Butler said. "Government is supposed to protect your rights. Private property owners (businesses) are well within their rights to require you to wear a mask while on their property. I would have no issue had she stood up there and strongly requested everyone to wear a mask but to invent a law is never right. I predict a judge would quickly drop any charges. We have 3 branches of government for a reason."
Lt. Governor Will Ainsworth similarly expressed reservations with the statewide mask order.
"Issuing a statewide face mask mandate, however, is an overstep that infringes upon the property rights of business owners and the ability of individuals to make their own health decisions," Ainsworth said. "In addition, it imposes a one-size-fits-all, big government requirement on counties that currently have low to moderate infection rates and little need for such a mandate."
"Masks should be worn to combat further outbreaks, and while I admire Gov. Ivey's leadership and her on-going efforts, I also believe a statewide order is the wrong way to go about encouraging their use," Ainsworth said.
In March, the Governor shut down the Alabama economy to slow the spread of the coronavirus. By April 30, a growing number of people were panicked about the economic impact of the shutdowns, so the governor ordered the gradual reopening of the economy.
Since Memorial Day weekend, the number of coronavirus cases has grown tremendously. From March 20 to May 10, the state of Alabama had diagnosed a total of 9,889 COVID-19 cases (52 days). The next ten thousand cases were diagnosed between May 9 and June 7 (28 days).
The state broke 30,000 cases on June 22 (15 days), 40,000 cases on July 1 (9 days) and 50,000 cases on July 11 (10 days). On Wednesday, the Alabama Department of Public Health announced that the state had reached 58,225 cases. 32,073 of those cases are still active.
ADPH reports that 1,183 Alabamians have died from COVID-19 already and the department is investigating another 28 probable COVID-19 deaths. More than half of Alabama's COVID-19 deaths have come since that Memorial Day weekend and the reopening of the Alabama economy.
Despite the risk, the state plans on reopening schools next month.
The state remains under a statewide "safer-at-home" order. Citizens are advised to please stay home whenever possible, wash hands frequently, wear a mask or a cloth face covering when out in public, avoid situations where you might be in crowds or within six feet of other people not in your immediate household, and to be aware of the symptoms of COVID-19.