Opinion | Space and Alabama go hand-in-hand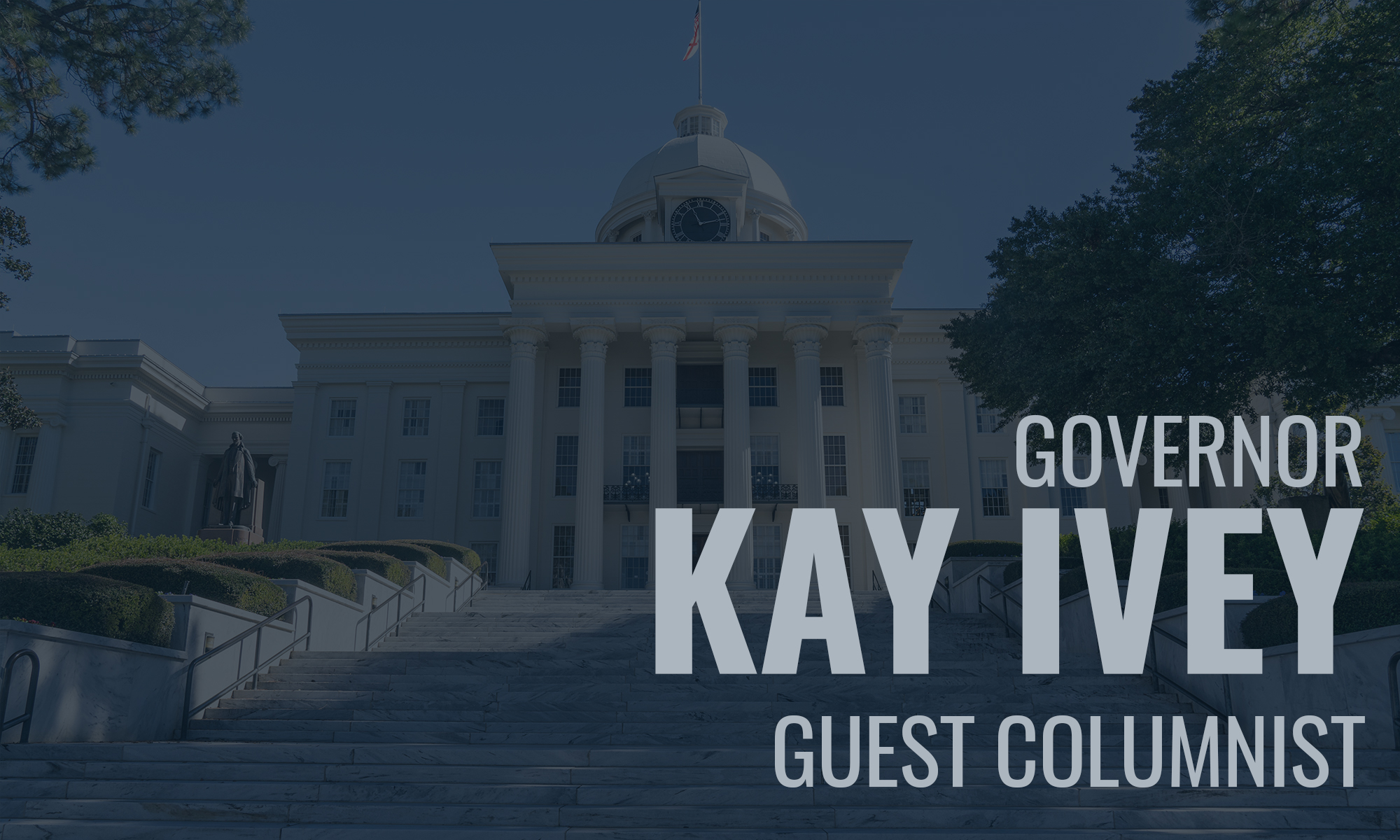 I am so pleased that Vice President Mike Pence has chosen Huntsville to host the National Space Council on Tuesday.
The purpose of this gathering – in the shadow of the Saturn V rocket, which was developed right here in Alabama – is to discuss the future of American human spaceflight that is so appropriate as we celebrate the 50th anniversary of the Apollo 11 moon landing. The past, present, and future of American space leadership flows through Alabama.
The great minds at Marshall Space Flight Center also helped bring about the marvel of the Space Shuttle, which was essential to building and servicing the International Space Station, launching and servicing the Hubble Space Telescope, enabling crucial national defense missions and many more accomplishments.
Even as we remember triumphs like these with immense national and state pride, we recognize that any nation that rests solely on its laurels will quickly find itself looking from the rear. We also understand that America's preeminence in space is not a foregone conclusion and that much of the world looks to America to lead in space.
I laud President Trump's active engagement by ensuring American leadership in space. Moreover, I know this is essential to not only inspire young people but, also to advance the American economy while always looking out for our national security. Reviving the National Space Council and the Space Policy Directives that have been signed, to date, signal that these are not just empty promises.
Alabama's proud tradition of leading the way in America's space program continues today with the Space Launch System, America's next great ship, which has been designed, engineered and tested in Alabama and has a significant supplier base and workforce throughout our great state and around the country.
SLS isn't about a single rocket or launch; instead, it is a transformational national capability which will serve as the backbone of our deep space exploration efforts, enabling the return of American astronauts to the Moon and taking them further into space than ever before. In doing so, we will create new markets for the burgeoning space industry and enable greater international cooperation than ever before.
From a national security standpoint, China continues to develop their own deep space capabilities, landing the first spacecraft on the far-side of the Moon, which should serve as a clarion call that we risk losing our footing.
America's Defense Intelligence Agency recently noted in their report, 2019 Challenges to Security in Space, that China and Russia are developing their own SLS-class rockets because they understand the importance of this super-heavy-lift capability for national exploration, defense and other purposes.
Despite challenges in developing the first super-heavy-rocket in over 50 years, SLS is coming together now and is being done carefully with safety as a top priority, especially since it will be carrying crews to deep space beginning with its second flight.
We have learned much over the last several years and it's all coming together now – the supplier base is reinvigorated, we've implemented new technologies in designing and building and we're seeing significant improvements in schedule with each new rocket under construction.
To date, the test articles for SLS have been produced and most are in test stands at Marshall right now; the first flight rocket is in final integration at Michoud Assembly Facility and three of the five segments have already been joined together. Eventually, the enormous liquid hydrogen tank and engine section will be added to the rocket. The second SLS launch vehicle, is already well underway in production to launch crew in 2022.
Additionally, the Exploration Upper Stage that is being developed at Marshall will provide a critical increase in capability when it launches in 2024, boosting SLS performance from 27 metric tons to the vicinity of the moon to 45 metric tons. We respectfully disagree with the FY'20 budget request about deferring this work – it's an essential part of our capability and Congress has repeatedly directed that this work continue to be ready by 2024.
Some have proposed that NASA consider alternative launch vehicles for the first Orion flight, given the challenges with launching a brand-new rocket of this unparalleled capability by a date certain in mid-2020. But with all due respect to the critics, we have seen that even two heavy lift rockets are incapable of accomplishing what SLS can do in a single launch. For that reason – and in our collective view – we must stay the course, accelerate the SLS schedule and keep the integrated Exploration Mission 1 to test SLS and Orion together. Doing so will provide crucial data to mitigate the substantial risks posed by deep space missions.
Time is of the essence, not only to ensure that American taxpayer's investments are well spent, but because we must seize the initiative and solidify American leadership in space once again.
Again, I welcome Vice President Pence and the National Space Council to Alabama, and I appreciate President Trump's strategic focus on space. Alabamians have been crucial to building America's great space heritage and, once again, we are actively engaged in leading the new era of deep space exploration.
Print this piece
Opinion | "Just Mercy" and Justice do not exist in Alabama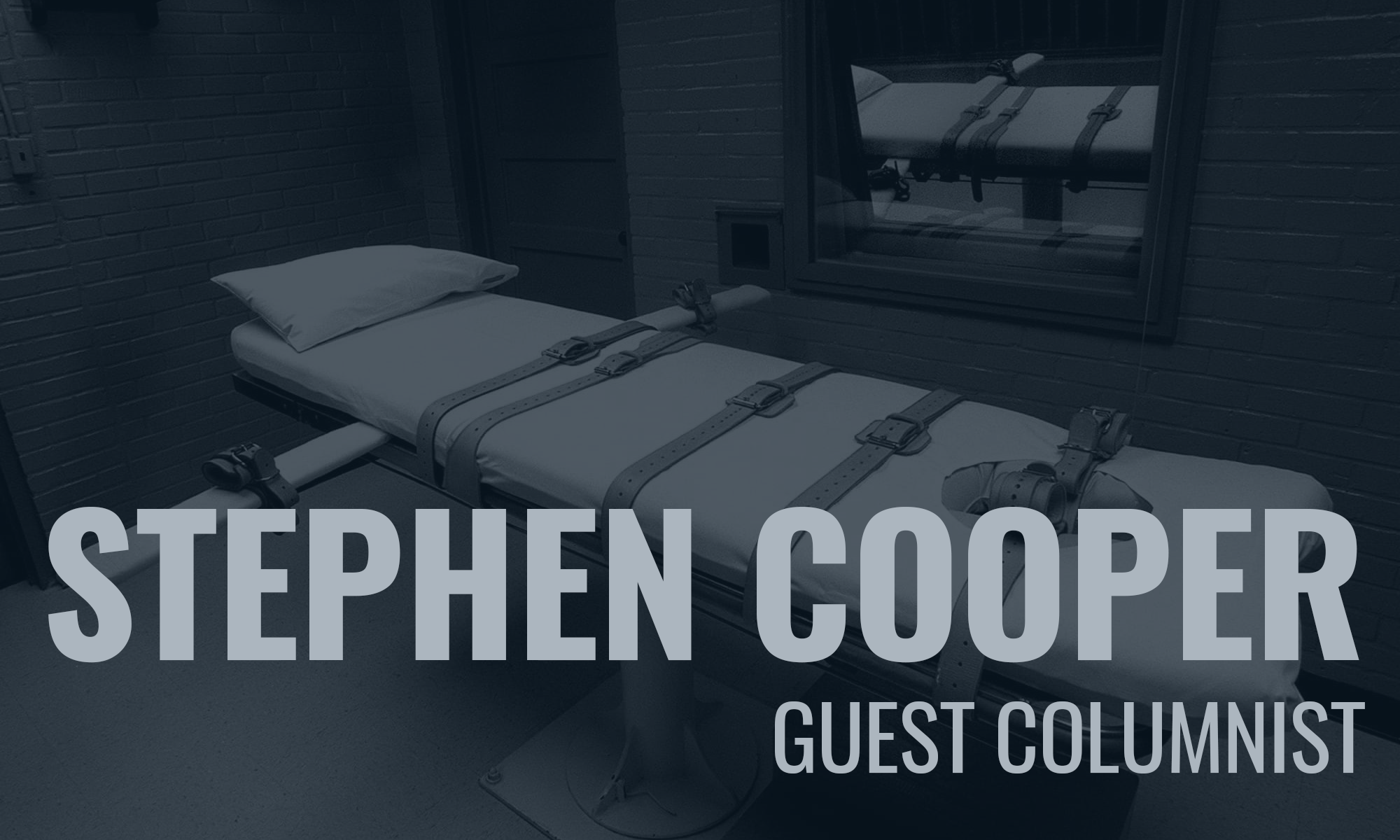 The chance of there being "just mercy" for Nathaniel Woods—facing lethal injection on March 5 for the killing of three Birmingham police officers—is as good as the chance Alabama will ever reform its dismal, no-justice-to-be-found-anywhere legal system; it ain't gonna happen.
A Hollywood movie and best-selling book about a legendary lawyer getting an innocent man off of death row can't change a culture of condemnation on its own. It can't, by itself, defeat deep-seated hatred and crass corruption that feeds off, subjugates, and disenfranchises the poor in Alabama.
And so I hate to tell my progressive, abolitionist friends: But it is unreasonable and naive to think the undeniably decent call for "just mercy" can push the needle from out of the veins of flesh-and-blood human beings—even old, dying ones—condemned to death in Alabama.
The righteous cry for "just mercy" can't cool the hot, facile, and feral appeal of vengeance in a state soaked in the blood of slavery and segregation, where hatred for common humanity thrived, and, where it remains, having long ago seeped into its criminal code, its policies of mass incarceration, its entrenched and inescapable poverty for so many, its abysmal prison conditions, and its terrible, twisted addiction to capital punishment.
"Just mercy" doesn't exist in Alabama, because truth be told, justice doesn't exist in the state either.
Elsewhere I've written how Alabama has been torturing poor people for a long time, how it's been ducking and dodging death penalty accountability, and, how its sick and shrouded plan to exterminate a substantial portion of its death row population with nitrogen gas is an abomination. But this time let me offer a new, concrete, more personal anecdote to illustrate how unfair and unjust Alabama's so-called "justice" system is.
Over five years ago, as a "capital habeas" or "post-conviction" attorney, I was involved in litigating a capital case in Alabama; the end result of our Herculean effort was that a man named Christopher Revis had his death sentenced vacated and a new trial ordered—by Marion County Circuit Court Judge John H. Bentley—because of juror misconduct and ineffective assistance of counsel. 
Over five years have passed since that magical, momentous, Hollywood movie-like day when Bentley ruled. But, guess what? Christopher Revis still has not had his new trial. 
That's right: Even though Revis was ordered to have a new trial on capital murder charges over five years ago, he hasn't had it. Nor has his case otherwise been resolved. Instead, the only thing that has happened to Revis during all this time is he has remained in Holman prison—locked down in a place that is otherwise known as "hell on earth"—where he had already been incarcerated for nearly a decade before I met him.
Last year, after more than four years had passed since Revis was ordered by Judge Bentley to have his new trial, I re-activated my Alabama bar card and traveled to Alabama for a few days to see if I could suss out—as a freelance writer who still cares about my former client, his family, and the rule of law—what the heck is happening. I failed.
But I am not alone. Because does anyone in the legal community, press, or the public know why Christopher Revis has not had his new—constitutionally mandated—trial yet? Has any competent, conscientious journalist anywhere ever looked into Christopher Revis's case and this question before?
Nope and nope.
Have I, as Revis's former lawyer, and after having been contacted and asked to do so at various times by Revis's desperate family—over the years since I left law practice—done everything possible to alert members of the legal community and the press (both local and national) of the unconscionable passage of time in Revis's case? Yup. But you can google for yourself to find out just how little that has accomplished.
And so, although I don't relish being in the role of spoiler and bearer of bad news: In my opinion, based on my own personal experience, before "just mercy" can be anything but a wishful and fleeting slogan on highway billboards in Alabama, the state must first be able to competently and fairly provide justice to its citizens. Citizens like Christopher Revis. So far it hasn't.

Stephen Cooper is a former D.C. public defender who worked as an assistant federal public defender in Alabama between 2012 and 2015. He has contributed to numerous magazines and newspapers in the United States and overseas. He writes full-time and lives in Woodland Hills, California. Follow him on Twitter at @SteveCooperEsq
Print this piece