Opinion | Three reasons why Alabama should stand up to the Freedom from Religion Foundation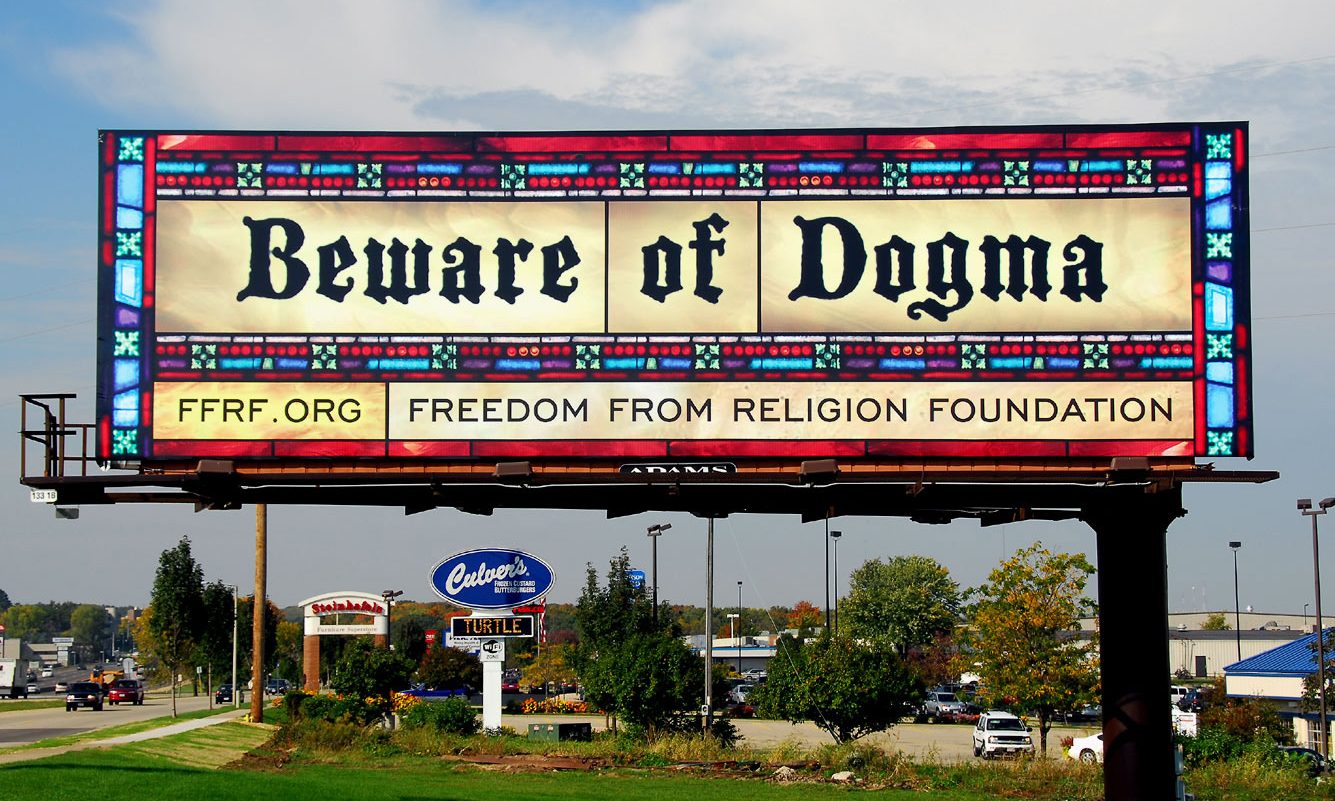 An atheist group from Wisconsin has implicitly or directly threatened to sue more than 40 Alabama school systems, local governments, and elected officials during recent years over what they claim are violations of the constitution's ban on the establishment of religion.
The organization, called the Freedom from Religion Foundation, is often successful. Many give in after calculating potential attorney fees and the uncertain outcome of drawn out lawsuits.
But perhaps it's time Alabamians recall our state motto and "Dare Defend Our Rights" by standing up to some of the more frivolous of these challenges.
A review of the FFRF's news release archives reveals that while some of their complaints are reasonable, many are simply ridiculous.
For instance, Gov. Kay Ivey posted a video on social media in 2017 wishing everyone a "Merry Christmas" and adding, "May your days ahead be filled with the light of God and his abundant grace."
The FFRF said it was an "overly religious homily" and sent a threatening letter saying the governor broke the law.
The Houston County Sheriff's Office had to remove "Blessed are the Peacemakers" from the side of its cars after the FFRF objected to the well-known and harmless quote because it was taken from the Book of Matthew.
"We support what's written on the stickers and we support the spirit of it," the county administrator said in 2015. "But unfortunately, from a legal perspective, we could spend hundreds of thousands of dollars and still likely lose."
Eric Johnston, president of the Southeast Law Institute in Birmingham, explained that most local government attorneys simply aren't prepared to handle such lawsuits.
"Most of them have little or no experience in constitutional establishment clause/free exercise cases," Johnston explained. "In order to defend themselves, most would need to hire outside counsel at high rates."
Add the possibility of having to pay the FFRF's legal bills if they prevailed, and suddenly that strongly worded letter starts looking a lot like a very expensive bill.
And that's how our freedoms die … a dollar at a time.
But school boards and local governments who are facing such threats should also take into account these three considerations:
#1: Our leaders were elected to protect our rights.
Our constitution doesn't just prohibit the establishment of religion; it also forbids actions that will "prohibit the free exercise thereof."
The people, individually, cannot defend against these lawsuits. They depend upon their elected officials to act, and many would likely support pushing back against the more baseless of the FFRF's complaints.
#2: We're not alone.
The FFRF isn't the only group out there with lawyers experienced in First Amendment issues. There are many organizations that provide support to those whose religious freedoms are under attack.
The Southeast Law Institute, the Alliance Defending Freedom, the Landmark Legal Foundation, and the Alabama Policy Institute are just a few.
#3: The odds are in our favor.
A review of the FFRF's most recent public tax documents show that while it wrote 1,561 letters complaining about alleged establishment clause violations nationwide in 2017, it reported just 22 actual lawsuits either won or pending – only 1.4 percent of their complaints.
Furthermore, the foundation reported that 308 complaints were resolved without a lawsuit – only 19.7 percent of their complaints.
So, nearly 80 percent of their complaints may have gone absolutely nowhere (except perhaps in the trashcan).
"My feeling has always been they were more threats than reality due to not only funding issues, but the availability of qualified lawyers to bring their lawsuits," Johnston said. "When lawsuits need to be filed in faraway places, it is difficult to find qualified legal counsel."
Though many of the FFRF's charges of establishment clause violations are unjustified, we should be mindful of their motivation.
Reading through their letters, one gets a sense that there's an awful lot of hurt there, even resentment. Their language speaks of being excluded, left out, made to feel apart from the group, and a sense of wanting to protect young unbelievers from overzealous bullies.
There is also a need to ensure that our public services and institutions don't become arms of any particular religion, and there are those among us who would indeed use their positions of public trust to advance their personal faith.
We must guard against those tendencies.
But we also have a common culture in this nation, especially in Alabama, and certainly in many of its smaller communities. Central to our culture is a Judeo-Christian heritage that's often, and without harm, reflected in many of the traditions that buttress our public gatherings and official symbols.
To completely ban these traditions and symbols from the public square doesn't separate church from state as much as it separates citizen from culture.
That's not good.
There are bullies on both sides of this issue, actually, pushing and shoving us around, either wanting to make people feel like outcasts or wanting to burn our traditions to the ground.
The reasonable among us must stand against these bullies. Both of them.
And the best way to deal with bullies … is to push back.
J. Pepper Bryars is a senior fellow at the Alabama Policy Institute. Follow him on Twitter at @jpepperbryars.
Opinion | FEMA's Hurricane Sally response
So, how has FEMA performed in responding to Hurricane Sally? So far, pretty darn well.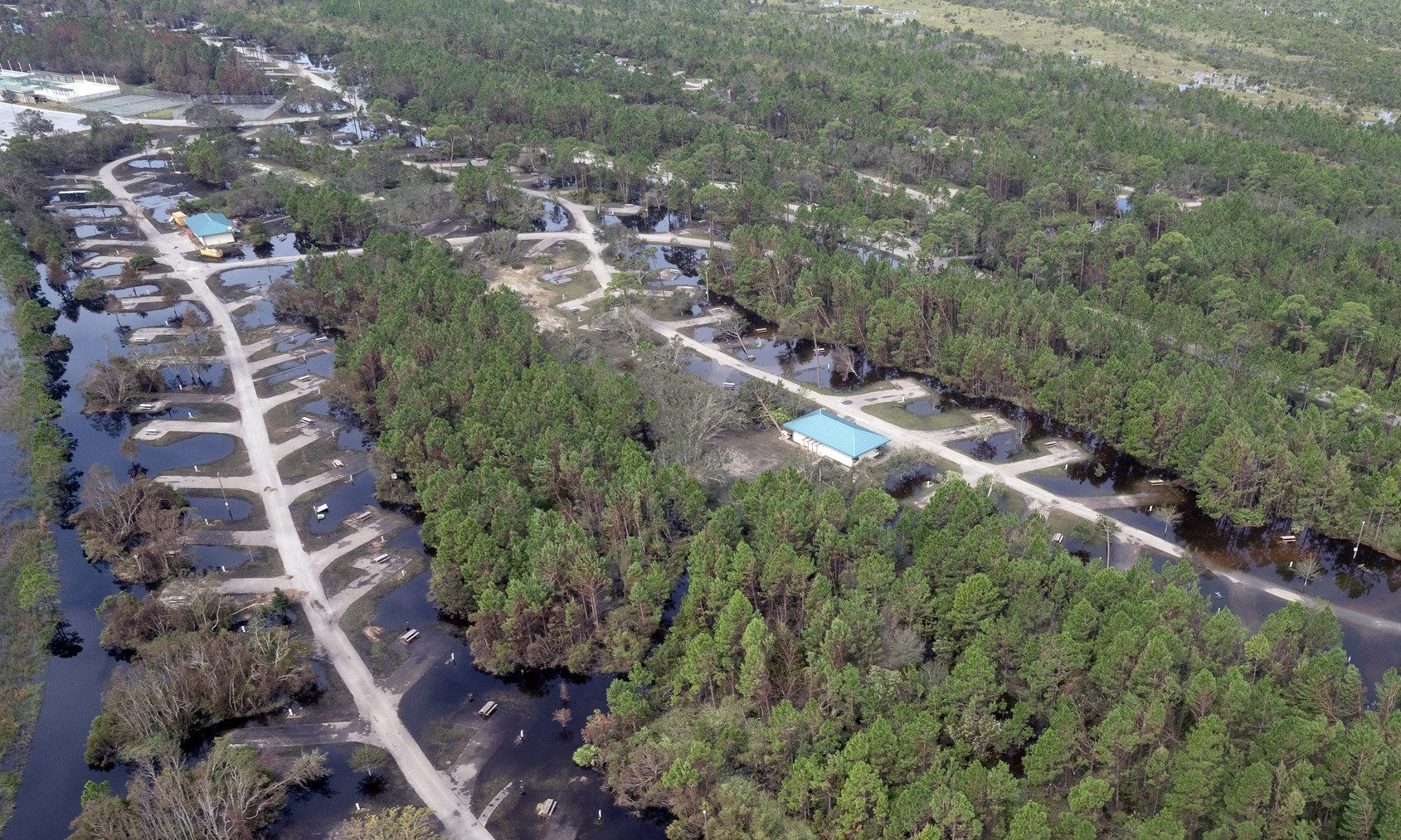 Most people in Alabama have heard of FEMA, the Federal Emergency Management Administration. Its name is a little misleading because emergencies by their nature aren't so much managed as responded to, often after the fact. You can't manage a tornado or an earthquake, for example, but you can and should respond to it.
Hurricanes are facts of life down here and nearly every part of our state, not just the coast, have been affected in some way by at least one. We can prepare for hurricanes and guard against the worst consequences and that starts with each of us as individuals, family members and citizens doing our part to be prepared to protect and take care of ourselves, family members and neighbors. Alabamians are actually pretty good at doing that.
But, there is also a role for governments at all levels. Local governments actually play the most important public role because they are closest to the people of their areas and have the first responders already employed and trained to take care of the needs of local residents during the period running up to, during, and in the immediate aftermath of the storm. State governments manage the preparations before the storm and provide the support local governments need afterward to do their jobs. The federal government supports the state and local efforts, which typically means providing the lion's share of the money needed, anywhere from 75 percent to 90 percent of the costs. So there's not one emergency management agency involved in responding to hurricanes but three, corresponding to each level of government.
The day before Hurricane Sally hit, I was individually briefed by the Director of the National Hurricane Center Ken Graham, FEMA Administrator Pete Gaynor and Coast Guard officials. That same day I went to the White House and made sure we had a good line of communication in case we needed help, which looked likely at the time. I have to say, the White House was immediately responsive and has continued to be so.
How has FEMA handled the federal response to Hurricane Sally? When the state of Alabama requested a pre-storm disaster declaration, which triggers federal financial support for preparations and response during the storm, FEMA and the White House gave the okay in just a few hours. On that day before when I spoke with the White House, I asked them to send FEMA Administrator Gaynor to my district as soon as possible once the storm cleared to see the damage and meet with local officials. He came three days after the storm and spent several hours touring the damage with me and meeting with local leaders. When the state of Alabama requested a post-storm declaration, triggering federal financial support for public and individual assistance, FEMA and the White House responded affirmatively in less than 48 hours – record time.
Public assistance is federal financial support for the costs to state and local governments as a result of a storm. This includes water bottles and meals ready to eat for locally requested points of distribution, debris removal and cleanup costs (think of the large tandem trucks picking up debris piled up on the right of way), as well as the costs to repair damage to public buildings and infrastructure like roads and bridges, and in the case of Sally damage to the Port of Mobile.
Individual assistance, as the label states, goes to individuals affected by the storm. Private assistance won't pay something you have insurance for, but it does pay for a variety of losses, particularly having to do with an individual's home. So far 60,000 Alabamans have applied for individual assistance and already FEMA has approved $42 million. If you haven't applied for individual assistance there's still time for you to do so online at DisasterAssistance.gov, or if you need help in applying call FEMA's Helpline at 1-800-621-3362. If you have applied for individual assistance and have been denied, appeal the decision because frequently the denial is simply because the applicant didn't include all the needed information.
Many people were flooded by Sally and over 3,000 of them have made claims to the National Flood Insurance Program. Over $16 million has already been paid out on those claims. The Small Business Administration has approved over a thousand home loans to people with storm losses, totaling over $40 million, and many more loan applications are still pending.
So, how has FEMA performed in responding to Hurricane Sally? So far, pretty darn well. I want to thank FEMA Administrator Gaynor for coming down here so quickly after the storm and for FEMA's quick and positive responses to all our requests. And I want to thank President Trump for his concern and quick response to Alabama's requests for disaster declarations. Hurricane Sally was a brutal experience for us in Alabama, but FEMA's response shows that government can do good things, helping people and communities when they really need it.