Republicans call collusion story "nothing more than a political hoax"
On Sunday, U.S. Attorney General Bill Barr notified Congress in a letter that Special Counsel Robert Mueller has turned in his final report and has found no evidence that Donald Trump or his campaign colluded with the Russian government to steal the 2016 election from former Secretary of State Hillary Clinton.
Republicans say that the Mueller Report shows that the entire Russia collusion allegations were nothing more than a political hoax.
"For over two years, the Mainstream Media and their allies in the Democratic party have pushed the fake narrative that President Trump somehow colluded with the Russians to steal the 2016 election," said Congressman Mike Rogers, D-Saks. "Finally, the Mueller report is released and tells us exactly what we've known all along, that it was nothing more than a political hoax. I hope we can all move forward and focus on America's strong economy and securing our border now that this witch hunt can finally be put to rest."
Congressman Gary Palmer, R-Hoover, said on social media, "Special Counsel Mueller's investigation on potential collusion between Russia and the Trump campaign during the 2016 election is finally over. After 22 months and $25 million expended, it proved nothing surprising or new. Over a year ago, the Republican-led House Select Committee on Intelligence conducted its own investigation and found no evidence of collusion. Yet the Democrats persisted in their claims that President Trump colluded with the Russians to steal the election from Hillary Clinton. They are wrong. The Democrats built their case on a fraudulent dossier that was paid for by supporters of Hillary Clinton and her own campaign. This was an illegitimate investigation in an attempt to achieve an unprecedented result—removal of a President from office. We now must work to restore the American people's confidence and trust in our legal system."
Congressman Mo Brooks, R-Huntsville, gave a speech on the floor of the House of Representatives denouncing "Socialist Democrats and their fake news media allies.
"A 'big lie' is a political propaganda technique made famous by Germany's National Socialist German Workers' Party," said Rep. Mo Brooks. "For more than two years, Socialist Democrats and their fake news media allies . . . CNN, MSNBC, the New York Times, Washington Post, and countless others . . . have perpetrated the biggest political lie, con, scam and fraud in American history."
"The accusations of collusion between President Trump and Russia in the 2016 elections are nothing but a Big Lie!" Rep. Brooks said. "After tens of millions of wasted American tax dollars, the finding is succinct. "The report does not recommend any further indictments, nor did the Special Counsel obtain any sealed indictments that have yet to be made public. . . . [T]he investigation did not establish that members of the Trump Campaign conspired or coordinated with the Russian government in its election interference activities." The Mueller Report vindicates President Trump and his 2016 campaign from the Socialists' baseless, reckless, and false "Big Lie" charges of Russian election collusion."
"This sideshow is finally over," said Congressman Bradley Byrne, R-Montrose. "As I expected all along, there are no indictments or charges related to President Trump or his administration. The whole exercise was a waste of time and money. I just hope Democrats will now accept that they lost the 2016 election and let's move on."
"This is a tremendous victory for the President, this is a tremendous victory for the United States, frankly this is a tremendous victory for our system of justice," Trump attorney Jay Sekulow told Fox News's Sean Hannity.
"It is a shame that our country had to go through this. To be honest, it is a shame that your President has had to go through this before I even got elected it began and it began illegally," President Donald Trump told reporters. "This was an illegal takedown that failed and hopefully somebody is going to be looking at the other side. It was a complete exoneration. No collusion and no obstruction."
House committees are still looking at issues that are related to the Mueller probe, as well as the U.S. Attorney's office for the Southern District of New York, and the New York Attorney General. Congress is asking for the Department of Justice to give them the full unredacted Mueller report. In theory, the House Judiciary Committee could still choose to bring articles of impeachment against Trump if they come to the conclusion that there is compelling evidence of obstruction of justice or some other matter exposed by the investigation.
AG Barr has said that he will release as much of the Mueller report as possible.
To view Brooks' full speech:
U.S. Supreme Court rules Alabama can ban curbside voting
"The District Court's modest injunction is a reasonable accommodation, given the short time before the election," the three dissenting justices wrote.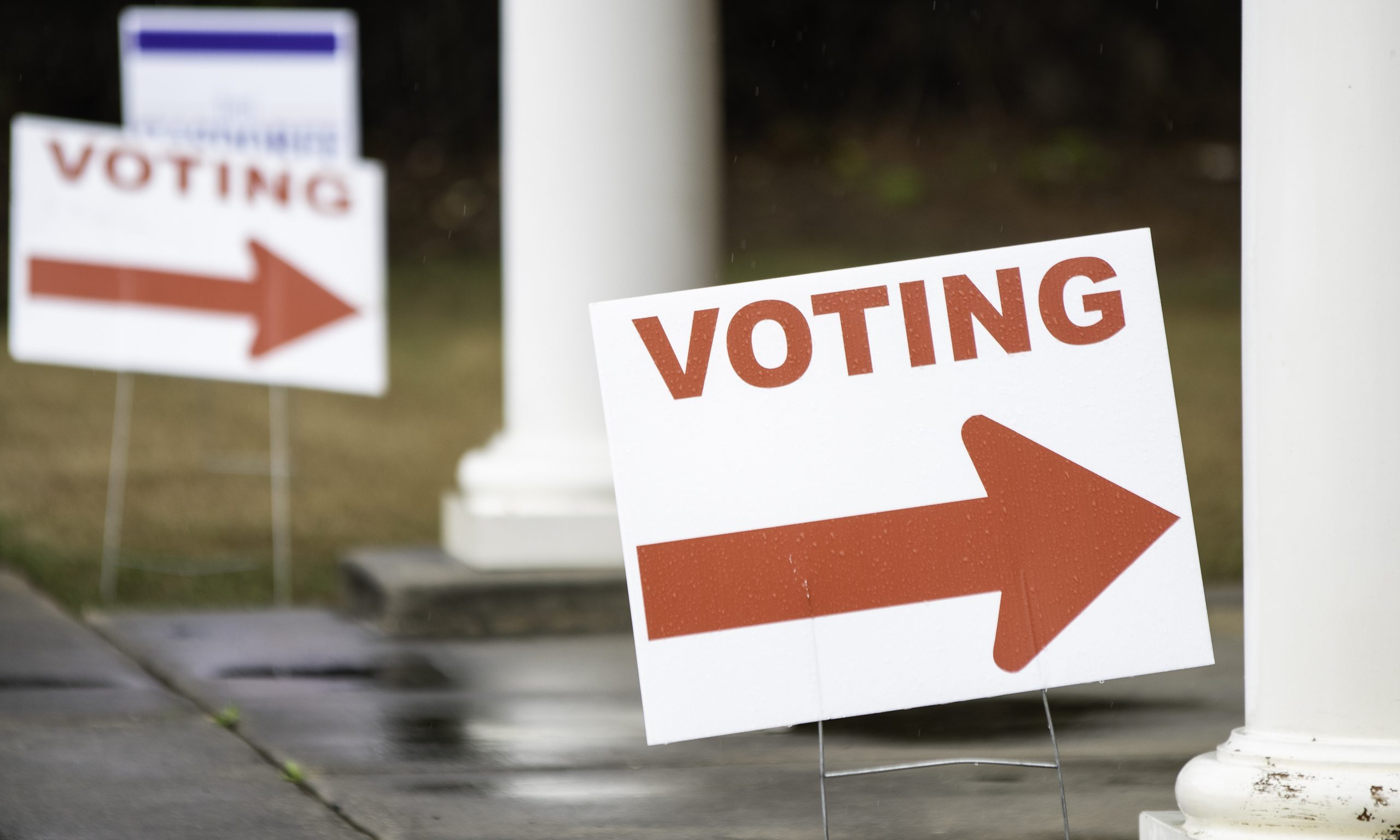 The Supreme Court, in a 5-3 decision, allowed Alabama Secretary of State John Merrill to ban curbside voting, staying a district court injunction that had allowed some counties to offer curbside voting in the Nov. 3 election amid the COVID-19 pandemic.
The Supreme Court's majority in its order declined to write an opinion, but Justices Stephen Breyer, Elena Kagan and Sonya Sotomayor's five-page dissent is included.

The lawsuit — filed by the NAACP Legal Defense and Educational Fund, Southern Poverty Law Center, American Civil Liberties Union, ACLU of Alabama and Alabama Disabilities Advocacy Program — was brought on behalf of several older Alabamians with underlying medical conditions.
"The District Court's modest injunction is a reasonable accommodation, given the short time before the election," the three dissenting justices wrote. 
Sotomayor, who wrote the dissent, closed using the words of one of the plaintiffs in the case. 
"Plaintiff Howard Porter Jr., a Black man in his seventies with asthma and Parkinson's disease, told the District Court, '[So] many of my [ancestors] even died to vote. And while I don't mind dying to vote, I think we're past that – We're past that time,'" Sotomayor wrote. 
Alabama Secretary of State John Merrill on Wednesday applauded the Supreme Court's decision. 
"I am proud to report the U.S. Supreme Court has now blocked a lower court's order allowing the fraudulent practice of curbside voting in the State of Alabama," Merrill said in a statement. "During the COVID-19 pandemic, we have worked diligently with local election officials in all 67 counties to offer safe and secure voting methods – including through the in-person and mail-in processes. I am glad the Supreme Court has recognized our actions to expand absentee voting, while also maintaining the safeguards put into place by the state Legislature."
"The fact that we have already shattered voter participation records with the election still being 13 days away is proof that our current voting options are easy, efficient, and accessible for all of Alabama's voters," Merrill continued. "Tonight's ruling in favor of election integrity and security is once again a win for the people of Alabama."
Sherrilyn Ifill, president and director-counsel of the NAACP Legal Defense and Education Fund, expressed frustration after the ruling in a tweet.
"Another devastating loss for voters and a blow for our team fighting to ensure safe voting for Black and disabled voters in Alabama. With no explanation, the SCOTUS allows Alabama to continue making it as hard as possible for COVID-vulnerable voters," Ifill wrote.
Curbside voting is not explicitly banned by state law in Alabama, but Merrill has argued that because the practice is not addressed in the law, he believes it to be illegal. 
A panel of federal appeals court judges on Oct. 13 reversed parts of U.S. District Judge Abdul Kallon's Sept. 30 order ruling regarding absentee voting in the upcoming Nov. 3 elections, but the judges let the previous ruling allowing curbside voting to stand. 
In his Sept. 30 ruling, Kallon wrote that "the plaintiffs have proved that their fears are justified" and the voting provisions challenged in the lawsuit "unduly burden the fundamental Constitutional rights of Alabama's most vulnerable voters and violate federal laws designed to protect America's most marginalized citizens."
Caren Short, SPLC's senior staff attorney, in a statement said the Supreme Court's decision has curtailed the voting rights of vulnerable Alabamians.
"Once again, the Supreme Court's 'shadow docket' – where orders are issued without written explanation – has curtailed the voting rights of vulnerable citizens amidst a once-in-a-century public health crisis. After a two-week trial, a federal judge allowed counties in Alabama to implement curbside voting so that high-risk voters could avoid crowded polling locations," Short said. "Tonight's order prevents Alabama counties from even making that decision for themselves. Already common in states across the South and the country before 2020, curbside voting is a practice now encouraged by the Centers for Disease Control and Prevention (CDC). It should be a no-brainer to implement everywhere during a pandemic; the Alabama Secretary of State unfortunately disagrees, as does the Supreme Court of the United States."