Pence visits Huntsville to announce 2024 Moon mission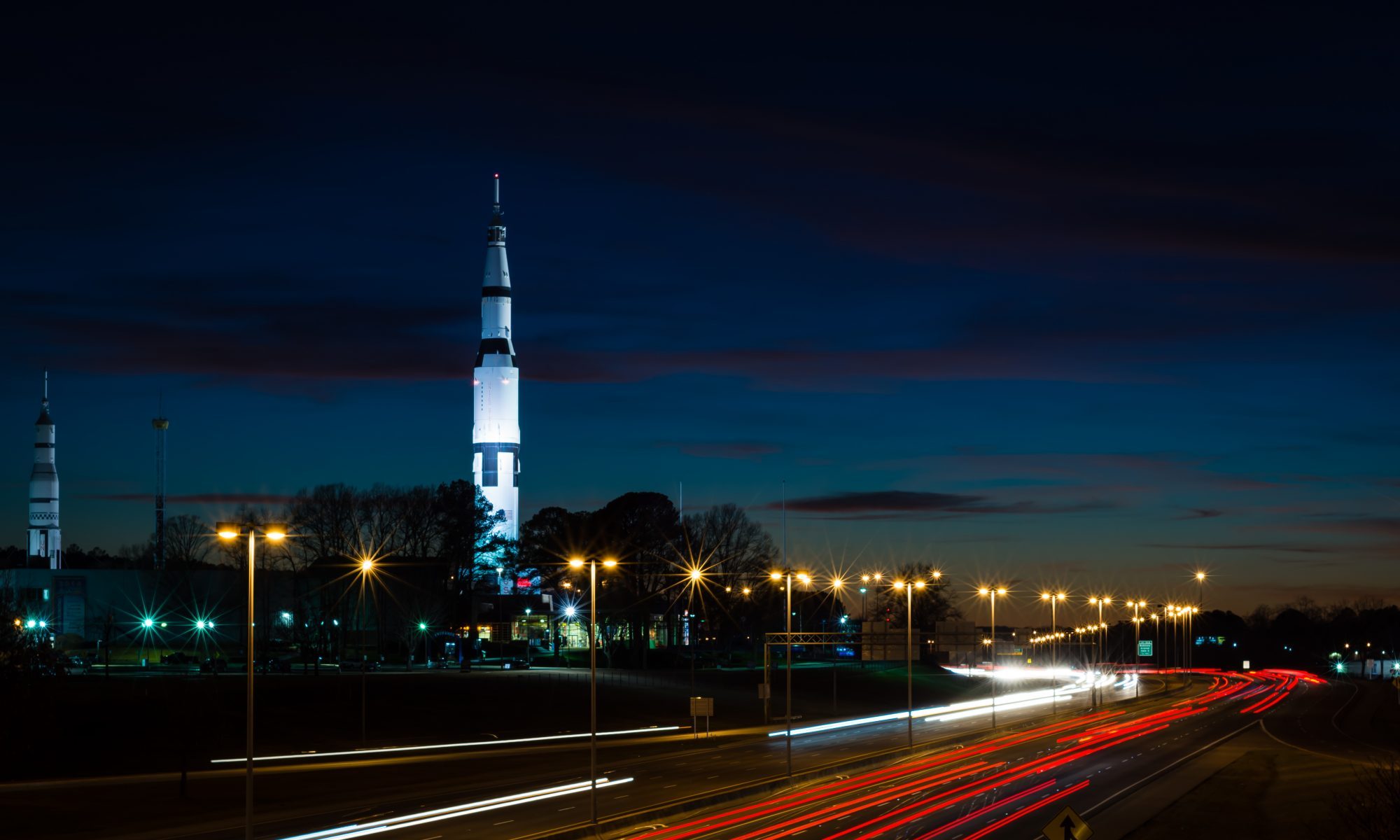 Vice President Mike Pence was in Huntsville Tuesday to address the National Space Council, where he told gathered officials that the U.S. intends to land men on the Moon within the next five years.
The Chinese space program has been focused on the moon for the last several years. Pence said that the U.S. is now in a space race with China and Russia.
"Urgency must be our watchword," Pence said at the NSC meeting. "The United States must remain first in space in this century as in the last, not just to propel our economy and secure our nation but, above all, because the rules and values of space, like every great frontier, will be written by those who have the courage to get there first and the commitment to stay."
Pence said that no only with the United States go to the moon, we will establish a permanent base there.
Alabama Governor Kay Ivey (R) serves on the National Space Council.
"I appreciate Vice President Mike Pence for choosing the U.S. Space & Rocket Center for today's meeting of the National Space Council!" Ivey said on social media. "As we approach the 50th anniversary of the Apollo 11 moon landing, what better place to discuss the future of space exploration than to do it in the #RocketCity🚀. Alabamians have been crucial to building America's great space heritage, & we're honored to, once again, be actively engaged in the pursuit to return Americans🇺🇸 to the Moon & beyond. I laud President Donald J. Trump & VP Pence for renewing our nation's commitment to ensuring American leadership in space."
Also on Tuesday, Congressman Mo Brooks, R-Huntsville, testified before the House Commerce, Justice, and Science Appropriations Subcommittee advocating for robust Space Launch System (SLS) funding. The Tennessee Valley's Marshall Space Flight Center has developed and built key sections of the Space Launch System. The SLS is the launch vehicle that will be used to carry the moon mission into space.
"As a nation, America must strive to inspire the next generation. The SLS is America's catalyst that inspires our next generation of engineers and explorers," Brooks said. "Alabama's Marshall Space Flight Center has played a vital space role for NASA and America. In a way, America's space program was born in Alabama. By way of but one example, we designed and engineered the Apollo V rocket that took American astronauts to the moon. Today we play an integral role in the designing, engineering, and testing of SLS."
"NASA's and its suppliers' great work is turning science fiction into reality," Brooks continued. "The SLS helps ensure America's continued dominance in space, a dominance that includes returning astronauts to the Moon for long-term exploration and exploration to Mars and beyond. I support NASA's goals and believe the SLS is integral to achievement of those goals because it is the only vehicle that can generate the thrust and lift necessary to send the Orion spacecraft, astronauts, and a large cargo to the Moon on a single mission."
NASA Administrator Jim Bridenstine said in a statement "Today, I joined leaders from across the country as Vice President Mike Pence chaired the fifth meeting of the National Space Council. Vice President Pence lauded President Donald J. Trump's bold vision for space exploration and spoke to NASA's progress on key elements to accomplish the President's Space Policy Directives."
"Among the many topics discussed during our meeting at the U.S. Space and Rocket Center in Huntsville, Alabama, was to accelerate our return to the Moon," Bridenstine said. NASA is charged to get American astronauts to the Moon in the next five years. We are tasked with landing on the Moon's South Pole by 2024. Stay on schedule for flying Exploration Mission-1 with Orion on the Space Launch System (SLS) rocket next year, and for sending the first crewed mission to the lunar vicinity by 2022. NASA will continue to 'use all means necessary' to ensure mission success in moving us forward to the Moon."
The Moon mission had been scheduled for 2028.
"It is the right time for this challenge, and I assured the Vice President that we, the people of NASA, are up to the challenge," Bridenstine added. "We will take action in the days and weeks ahead to accomplish these goals. We have laid out a clear plan for NASA's exploration campaign that cuts across three strategic areas: low-Earth orbit, the Moon, and Mars and deeper into space. I have already directed a new alignment within NASA to ensure we effectively support this effort, which includes establishing a new mission directorate to focus on the formulation and execution of exploration development activities. We are calling it the Moon to Mars Mission Directorate."
"There's a lot of excitement about our plans and also a lot of hard work and challenges ahead, but I know the NASA workforce and our partners are up to it," Bridenstine added. "We are now looking at creative approaches to advance SLS manufacturing and testing to ensure Exploration Mission-1 launches in 2020. We will work to ensure we have a safe and reliable launch system that keeps its promise to the American people."
"The SLS will be the most powerful rocket ever built, and the only rocket powerful enough to carry the weight of the Orion spacecraft or the Deep Space Gateway to the Moon, both of which are necessary to accomplish America's space policy goals," Brooks told the committee. "It is important that Congress stay the course, support existing law, and provide required funding so that America can once again achieve greatness in space exploration."
"I know NASA is ready for the challenge of moving forward to the Moon, this time to stay, Bridenstine said."
(Original reporting by Space.com's Mike Wall contributed to this report.)
Sen. Jones: Millions for Alabama priorities in annual defense bill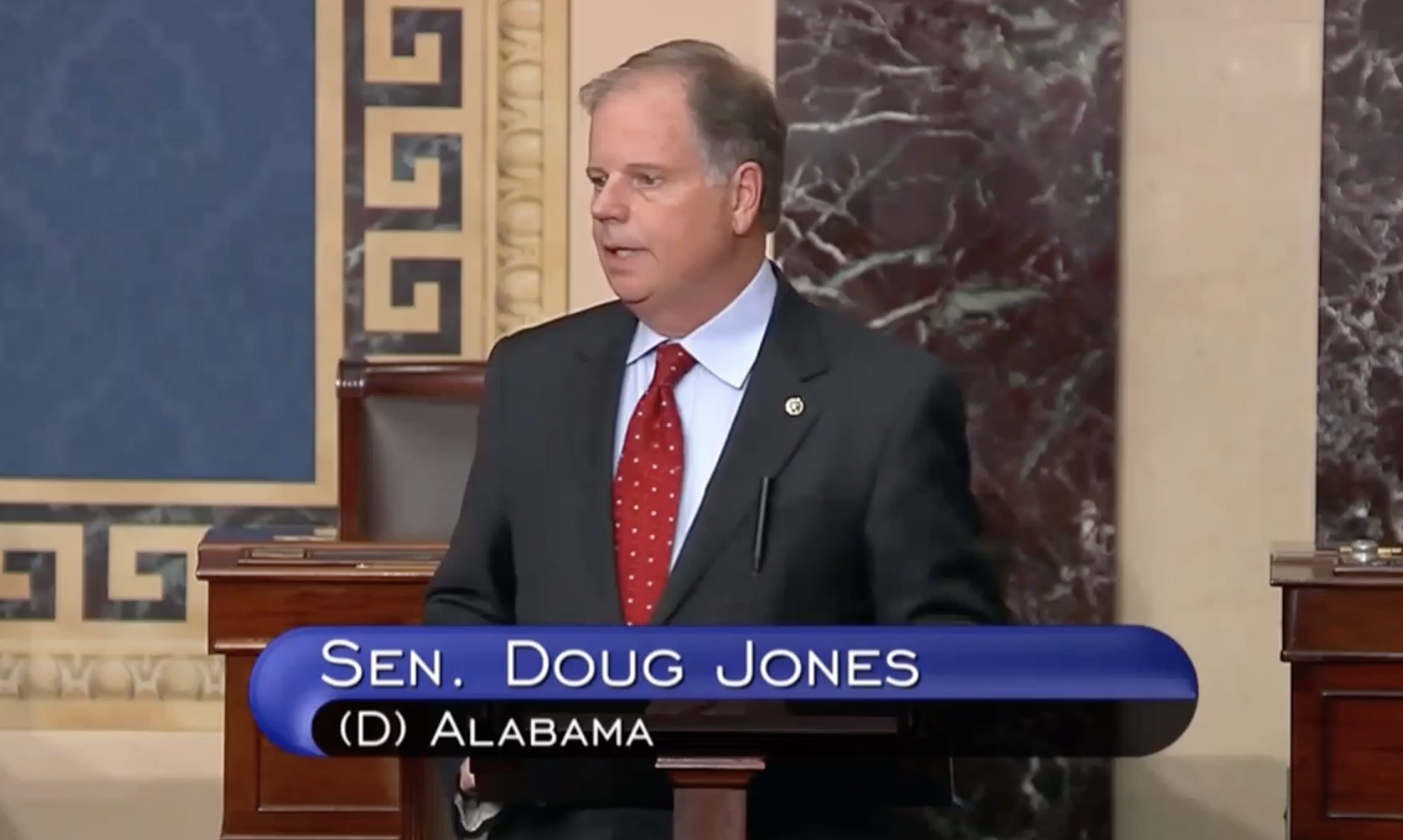 Sen. Doug Jones, D-Alabama, on Thursday highlighted how the latest National Defense Authorization Act could positively impact Alabama service members, state universities and businesses that work with the U.S. military.  
The fiscal year 2021 National Defense Authorization Act (NDAA), approved on Thursday by the Senate Armed Services Committee, now goes before the full Senate for a vote. 
"Alabama is an undisputed leader in securing our nation and this legislation recognizes that by providing significant funding for our troops, including a three-percent pay raise, and continued funding for our defense assets," Jones, a member of the Senate Armed Services Committee, said in a statement. "Each year, this bill is an example of the kind of work we can do when we come together on a bipartisan basis around a common goal – protecting our country and supporting our service members and their families. This bill provides the support and funding needed for Alabama to continue to lead in this effort, and I look forward to its passage in the full Senate soon."
Jone's office in a press release noted that the latest NDAA provides a three-percent pay raise for service members for a second year in a row, and addresses several quality of life issues for military children and spouses. 
Key provisions in the FY 2021 NDAA for Alabama's servicemembers and their families, military installations, and contractors and research institutions are listed below.
 Strengthening Alabama's Defense Infrastructure and Industry
$24 million for advanced electrical generation and storage facilities at Fort Rucker in Dale County;

$23 million for next generation fighter aircraft (F-35) facilities at Maxwell Air Force Base;

$18 million to construct a small arms parts demilitarization facility at the Anniston Army Depot;

$10 million to help steel manufacturers meet future defense needs, protecting current and future employment of thousands in Birmingham;

$5 million to improve efficiency and readiness at the Army's Aviation and Missile Center in Huntsville; and,

$2 million for the Aerospace Education Research and Innovation Center (AERIC) at Tuskegee University, and a $5 million increase overall for Historically Black Colleges and Universities.
Funding for Alabama's Contribution to the National Defense Strategy
$349.7 million for an additional THAAD ballistic missile defense battery, key parts made in Troy;

$35 million for Long Range Anti-Ship Missiles (LRASM), made in Troy;

$10 million for research into lightweight power sources for Navy ships. The University of Alabama conducts leading edge research and development of silicon carbide power sources;

$7.3 million for continued research and development of advanced plastics technology. The Mobile area is home to a company that is pioneering thermoplastic tailorable composite manufacturing;

$5 million for research into advanced repair and modification processes. The University of Alabama is currently working with the DoD to develop these technologies;

$5 million to complete development of new satellite technology. Huntsville is home to companies that are leaders in this field and are well-positioned to compete for these funds;

$5 million to accelerate the Army helicopter modernization program. Bell Helicopter, in Ozark, is participating in this program;

$3 million to develop a hypersonic missile testing facility. Huntsville is home to a number of companies that contribute to the Defense Department's hypersonics research and development;

$10.5 million to build a high energy laser system lab to help with the Army's weapons modernization programs. The Army's high energy laser program is headquartered at Redstone and works with a number of Huntsville companies; and,

$3 million for hybrid additive manufacturing research and development to help with the Army's weapons modernization programs. The additive manufacturing industry is robust and growing in Alabama, with research and development ongoing in Birmingham. 
Support to Improve the Safety and Health of Military Housing and Bases
Requires the Secretary of Defense to implement within 90 days all applicable security and emergency response recommendations to protect U.S. military installations, which follows a

call by Senator Jones to increase base security

after Enterprise, Alabama native Joshua Kaleb Watson was killed during a terrorist attack at Naval Air Station Pensacola last year; and,

Requires the Secretary of Defense to ensure that each installation conducts or develops a plan to conduct regular live emergency response training with first responders.
Funding for Coronavirus Response
Increases funding to support the Defense Department's coronavirus vaccine research and to integrate with other vaccine research programs; and,

Authorizes hazard pay for troops deployed in response to the coronavirus.
Expanding Support and Opportunity for Minority Service Members
Authorizes pilot programs to reduce barriers to participation in satellite ROTC programs and to provide flight training scholarships at HBCUs;

Takes steps toward identifying and eliminating barriers to minority participation in elite units in the armed forces; and,

Supports continuing and expanding the Air Force JROTC pilot training scholarship program to increase diversity in the pilot ranks and address the pilot shortage.
 Support for Military Spouses and Children
$50 million for Impact Aid to schools that serve military children;

$20 million for aid to military children with disabilities;

$15 million for Science, Technology, Engineering, and Math (STEM) youth educational programs (STARBASE);

Authorizes a pilot program to expand eligibility for attendance at DoD schools for military dependent children living off-base;

$4 million to continue development of interstate agreements on licensed occupations for military spouse; and,

Increases reimbursement to military spouses for state licensure and certification costs resulting from relocations.