Pence visits Huntsville to announce 2024 Moon mission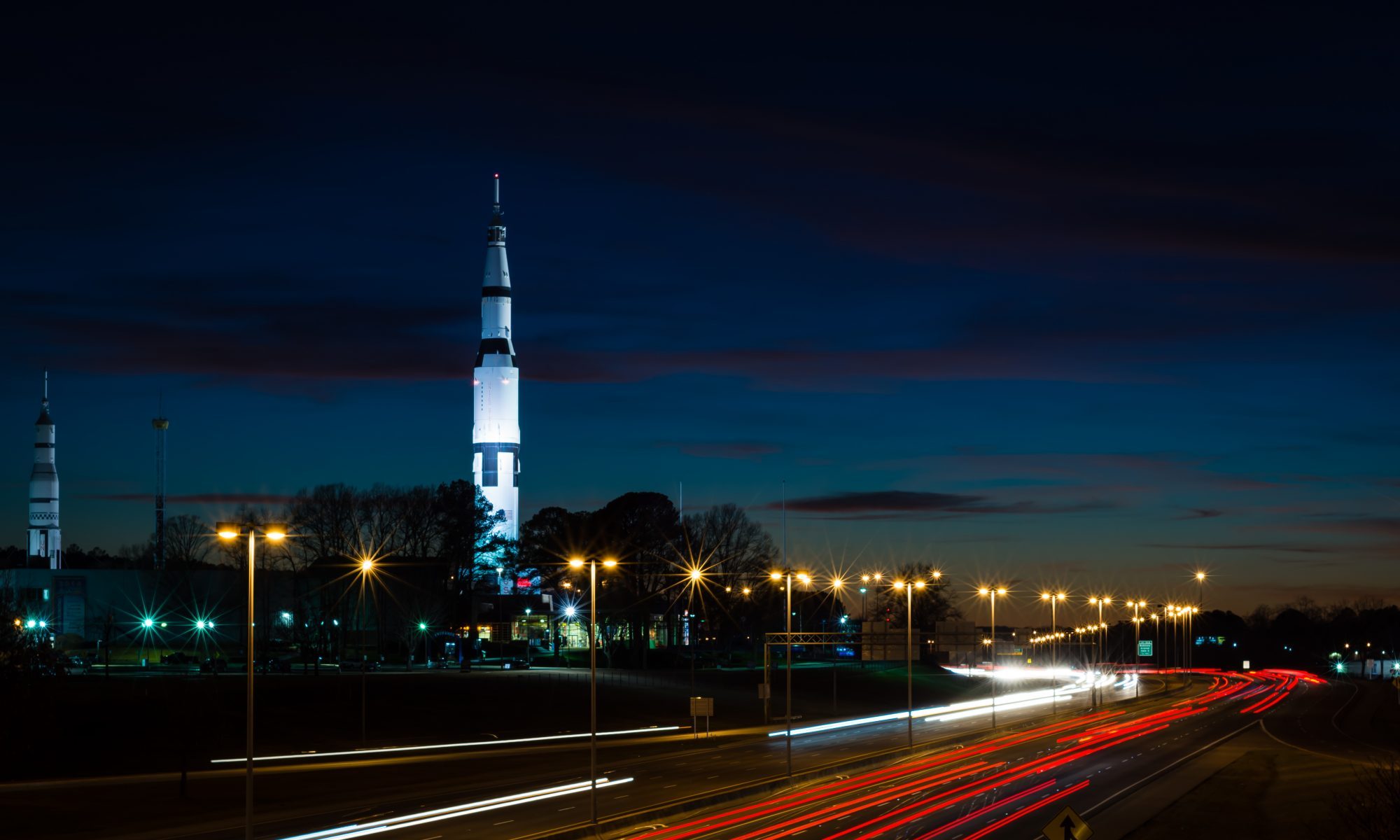 Vice President Mike Pence was in Huntsville Tuesday to address the National Space Council, where he told gathered officials that the U.S. intends to land men on the Moon within the next five years.
The Chinese space program has been focused on the moon for the last several years. Pence said that the U.S. is now in a space race with China and Russia.
"Urgency must be our watchword," Pence said at the NSC meeting. "The United States must remain first in space in this century as in the last, not just to propel our economy and secure our nation but, above all, because the rules and values of space, like every great frontier, will be written by those who have the courage to get there first and the commitment to stay."
Pence said that no only with the United States go to the moon, we will establish a permanent base there.
Alabama Governor Kay Ivey (R) serves on the National Space Council.
"I appreciate Vice President Mike Pence for choosing the U.S. Space & Rocket Center for today's meeting of the National Space Council!" Ivey said on social media. "As we approach the 50th anniversary of the Apollo 11 moon landing, what better place to discuss the future of space exploration than to do it in the #RocketCity🚀. Alabamians have been crucial to building America's great space heritage, & we're honored to, once again, be actively engaged in the pursuit to return Americans🇺🇸 to the Moon & beyond. I laud President Donald J. Trump & VP Pence for renewing our nation's commitment to ensuring American leadership in space."
Also on Tuesday, Congressman Mo Brooks, R-Huntsville, testified before the House Commerce, Justice, and Science Appropriations Subcommittee advocating for robust Space Launch System (SLS) funding. The Tennessee Valley's Marshall Space Flight Center has developed and built key sections of the Space Launch System. The SLS is the launch vehicle that will be used to carry the moon mission into space.
"As a nation, America must strive to inspire the next generation. The SLS is America's catalyst that inspires our next generation of engineers and explorers," Brooks said. "Alabama's Marshall Space Flight Center has played a vital space role for NASA and America. In a way, America's space program was born in Alabama. By way of but one example, we designed and engineered the Apollo V rocket that took American astronauts to the moon. Today we play an integral role in the designing, engineering, and testing of SLS."
"NASA's and its suppliers' great work is turning science fiction into reality," Brooks continued. "The SLS helps ensure America's continued dominance in space, a dominance that includes returning astronauts to the Moon for long-term exploration and exploration to Mars and beyond. I support NASA's goals and believe the SLS is integral to achievement of those goals because it is the only vehicle that can generate the thrust and lift necessary to send the Orion spacecraft, astronauts, and a large cargo to the Moon on a single mission."
NASA Administrator Jim Bridenstine said in a statement "Today, I joined leaders from across the country as Vice President Mike Pence chaired the fifth meeting of the National Space Council. Vice President Pence lauded President Donald J. Trump's bold vision for space exploration and spoke to NASA's progress on key elements to accomplish the President's Space Policy Directives."
"Among the many topics discussed during our meeting at the U.S. Space and Rocket Center in Huntsville, Alabama, was to accelerate our return to the Moon," Bridenstine said. NASA is charged to get American astronauts to the Moon in the next five years. We are tasked with landing on the Moon's South Pole by 2024. Stay on schedule for flying Exploration Mission-1 with Orion on the Space Launch System (SLS) rocket next year, and for sending the first crewed mission to the lunar vicinity by 2022. NASA will continue to 'use all means necessary' to ensure mission success in moving us forward to the Moon."
The Moon mission had been scheduled for 2028.
"It is the right time for this challenge, and I assured the Vice President that we, the people of NASA, are up to the challenge," Bridenstine added. "We will take action in the days and weeks ahead to accomplish these goals. We have laid out a clear plan for NASA's exploration campaign that cuts across three strategic areas: low-Earth orbit, the Moon, and Mars and deeper into space. I have already directed a new alignment within NASA to ensure we effectively support this effort, which includes establishing a new mission directorate to focus on the formulation and execution of exploration development activities. We are calling it the Moon to Mars Mission Directorate."
"There's a lot of excitement about our plans and also a lot of hard work and challenges ahead, but I know the NASA workforce and our partners are up to it," Bridenstine added. "We are now looking at creative approaches to advance SLS manufacturing and testing to ensure Exploration Mission-1 launches in 2020. We will work to ensure we have a safe and reliable launch system that keeps its promise to the American people."
"The SLS will be the most powerful rocket ever built, and the only rocket powerful enough to carry the weight of the Orion spacecraft or the Deep Space Gateway to the Moon, both of which are necessary to accomplish America's space policy goals," Brooks told the committee. "It is important that Congress stay the course, support existing law, and provide required funding so that America can once again achieve greatness in space exploration."
"I know NASA is ready for the challenge of moving forward to the Moon, this time to stay, Bridenstine said."
(Original reporting by Space.com's Mike Wall contributed to this report.)
Print this piece
Blue Origin opens rocket engine factory in Huntsville
Blue Origin has opened its sprawling factory in Huntsville, Alabama's "Rocket City."
The massive new factory will allow the spaceflight company to accelerate the production of its heavy-lift BE-4 rocket engine. The move creates hundreds of jobs.
The BE-4, which is under development, will power both Blue Origin's New Glenn rocket and the United Launch Alliance's new Vulcan rocket, which is being produced at ULA's factory in nearby Decatur.
Our facility will be home to the next generation of rocket engines, as well as the next generation of engine builders. Join our team, which is soon to be 300 strong. https://t.co/LxlJu7DBfp pic.twitter.com/xrkvvJU96M

— Blue Origin (@blueorigin) February 17, 2020
Huntsville was an ideal location for the new factory, not only for its highly skilled workforce; but also for its proximity to ULA's assembly pant and NASA's Marshall Space Flight Center where the new Alabama-built engine will be tested. Marshall's historic test stand 4670 is where the Saturn V moon rocket's engines were tested.
Blue Origin is upgrading and refurbishing the test stand.
"This community is absolutely terrific to be a part of," Blue Origin CEO Bob Smith said. "It has the kind of spirit that you want when developing this kind of technology and actually has the history that you can be feel proud about."
"Enjoyed speaking at the ribbon cutting ceremony for Blue Origin's new rocket engine production facility in Cummings Research Park," Congressman Mo Brooks, R-Huntsville, said. "This top-notch facility will be used to conduct production of the BE-4 and BE-3U engines. These engines will undergo testing at NASA's Marshall Space Flight Center on the historic Test Stand 4670. I joined Blue Origin CEO Bob Smith, Congressman Robert Aderholt, Huntsville Mayor Tommy Battle and several others this afternoon to discuss the impact Blue Origin is making in the Tennessee Valley!"
Alabama Commerce Sec. Greg Canfield was at the ceremony making the opening of the spaceflight company's rocket engine factory.
Economic developer Dr. Nicole Jones told the Alabama Political Reporter, "In addition to the economic boost resulting from hundreds of new jobs in north Alabama, the Blue Origin BE-4 rocket engine production facility will allow the United States – the state of Alabama – to take astronauts once again into space without dependence on other nations. Methods of warfare have changed, and maintaining our dominance in the current space race is therefore a critical element in national security."
Blue Origin was founded by Amazon CEO Jeff Bezos.
Blue Origin's 350,000-square-foot facility is located in Cummings Research Park and will employ more than 300 people. Smith said that around 200 jobs should be created over the next year.
The factory was a $200 million investment in the state and announced on June 2017, with construction beginning in Huntsville a little over a year ago.
Print this piece