Shelby votes to reject Green New Deal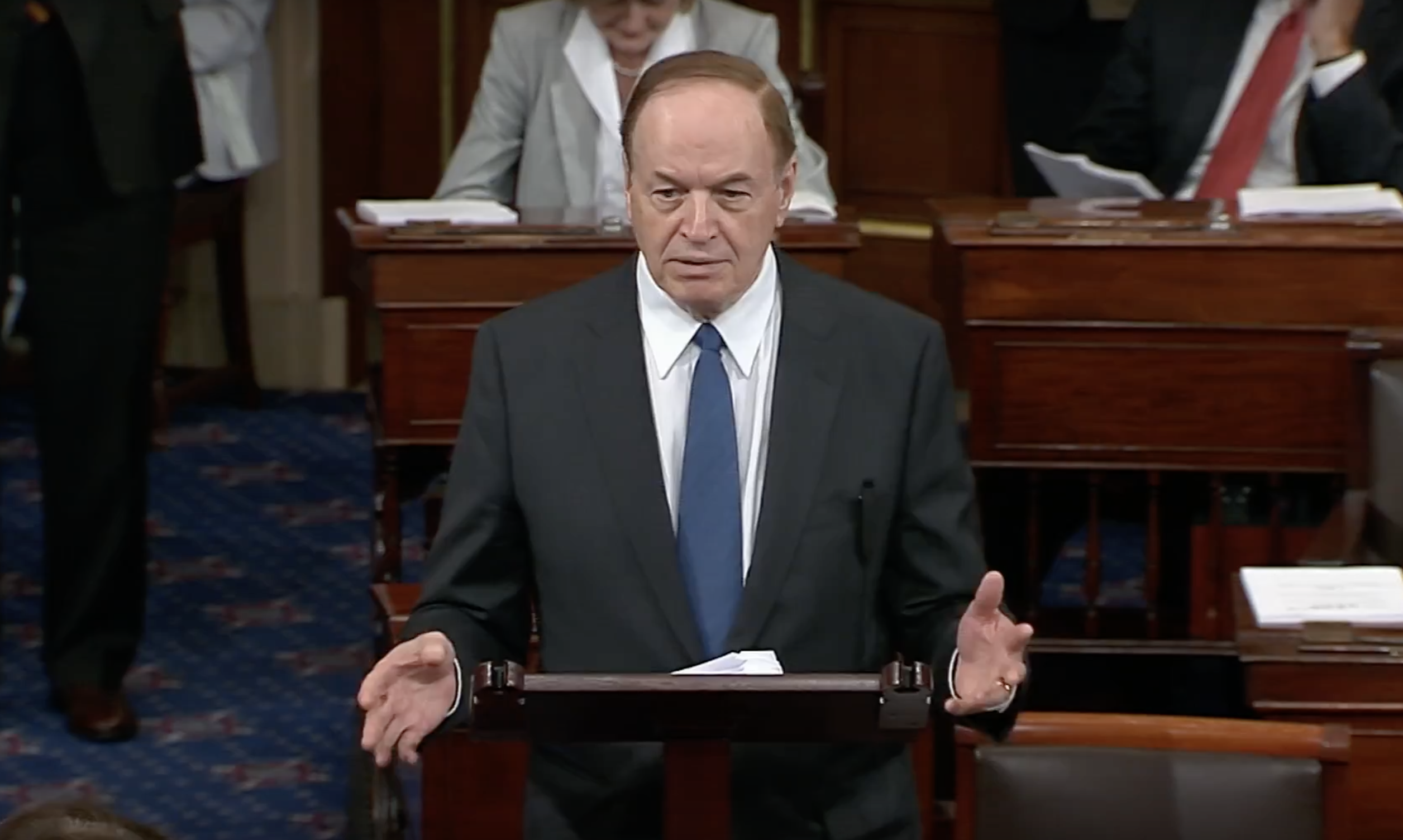 The U.S. Senate voted not to implement the Green New Deal on Tuesday. Both of Alabama's Senators, Sens. Richard Shelby and Doug Jones voted against the controversial environmental legislation that would have drastically transformed the American economy in pursuit of a decrease in atmospheric carbon.
The measure was defeated 57 to 0. Jones joined Joe Manchin, D-West Virginia, and Krysten Sinema, D-Arizona, as the only Democrats to vote against the measure. The majority of Democrats voted present.
Senate Majority Leader Mitch McConnell, R-Kentucky, and his Republican colleagues shocked Democrats by bringing the controversial legislation to the floor. They never expected Republicans to force a vote on the environmentalist manifesto.
"The Senate is going to vote on the far-left wish list that many of our Democratic colleagues have rushed to embrace – the so-called 'Green New Deal,'" Senator McConnell said. "For a relatively sparse resolution, this proposal has already traveled quite a fascinating path here in Congress. It originated with the most radical, farthest-left members of the new House Democrat majority. The speaker of the House quickly praised its 'enthusiasm.'"
"Its principal sponsor rolled out the first version of the plan alongside an extensive background document that laid out the policy's true goals in candid detail – but which Democrats then rushed to hastily scrub off the Internet," McConnell continued. "Not exactly an auspicious start. But nevertheless, a number of our Democratic colleagues here in the Senate rushed to embrace it as well. That includes every Democratic Senator who is currently running for president."
"What exactly is in this thing?" McConnell said. "Well, for starters, the proposal addresses the small matter of eliminating the use of all fossil fuels nationwide in a 10-year time frame. This might sound like a neat idea in places like San Francisco or New York, the places that the Democratic Party seems totally focused on these days. But communities practically everywhere else would be absolutely crushed."
"Killing off entire domestic industries, winding down millions of jobs," McConnell said. "Basically outlawing the only sources of energy that working-class and middle-class families can actually afford. By one rough estimate, these steps could lead to a spike in household electric bills of over $300 a month. And keep in mind, this is just the warm-up act. While they're at it, our friends on the far left also propose a federally mandated overhaul of every building in America. No family home or small business would be safe until it meets Washington bureaucrats' standards of greenness."
"The resolution also includes a far broader socialist wish list that gestures toward a new government-run health insurance system, a new system for government-guaranteed housing, and a new government system to guarantee everyone, quote, 'economic security,'" McConnell explained. "That last point is a little vague. But helpfully, before it was frantically scrubbed off the internet, the original sponsor's background document made the long-term goal perfectly clear. Quote, 'Economic security to all those who are unable or unwilling to work.'"
"The Democrats' long-term vision: taking hard-working people's taxpayer dollars to pay those who choose not to get off their couch day after day simply because they are unwilling to work," McConnell added. "So my Democratic colleagues' brilliant new idea — their rallying cry — is snatching away the energy sources that middle-class families use; shuttering the industries that provide many of those families with their livelihoods; changing the homes they live in, the cars they drive, and the health care plans they rely on. Remember what our colleague said: 'You cannot go too far.' Our colleagues are certainly putting that to the test. I haven't even gotten to what American families would have to pay for the privilege of being lab rats for all this far-left social engineering."
"Well, one rough initial estimate found that all the pieces of the Green New Deal might add up to as much as $93 trillion," McConnell said. "That's over the first decade alone. That's quite a tab. It exceeds the annual GDP of the entire world as of 2017. It would mean historic tax increases, historic new debt, and even that would only scratch the surface. And bear in mind, the sticker price doesn't even begin to capture the full national cost of the economic wound this plan would inflict on our country while all our competitors would go roaring on by."
"My colleagues want to pull the emergency brake on the U.S. economy because it isn't 'green' enough," McConnell stated. "But global carbon emissions are a global problem. We only produce about 15 percent of the global total. China's already soared past us. They're the world's largest emitter, and in recent years, while U.S. emissions have been declining, China's share has been growing fast. We'll certainly get to test out their new economic security payments for those unable and unwilling to work, after the Green New Deal drives all our domestic manufacturing jobs to China, India and our other competitors who will gladly gobble up our jobs and continue to emit with reckless abandon."
Sen. Edward Markey, D-Massachusetts, co-authored the Green New Deal Congressional resolution with Rep. Alexandria Ocasio-Cortez, D=New York. Markey blasted McConnell after he announced he will bypass regular order and introduce Markey's Green New Deal resolution as his own.
"Leader McConnell thinks the Green New Deal is just a resolution, but the Green New Deal is a revolution," Markey said. "The Green New Deal has struck a powerful chord in this country, and it is igniting the movement of young people who are ready to make this the organizing issue for their generation. And with a mission to save all of creation by investing in massive job creation, the Green New Deal is the kind of generational commitment we need to transform our economy and our democracy. But by calling for this cynical vote, Republicans want to block the public hearings. They want to block the expert testimony of scientists who will detail the devastation of inaction. They want to block the clean energy solutions that threaten their fossil fuel backers. They want to block this historic debate and continue to deny the science of climate change. Most of all, they want to block this movement of activists and advocates and leaders who are demanding bold action on climate change. We cannot allow Leader McConnell and the Republican caucus of climate deniers to dictate and quash a national debate whose time has come."
"I thank Sens. Schumer, Whitehouse and Schatz for joining this effort to take action on climate change and make this issue a priority for the United States Senate," Markey said. "Republicans, climate deniers and the fossil fuel industry will end up on the wrong side of history for their opposition to the resolution and the Green New Deal movement."
"What McConnell's doing is that he's trying to rush this bill to the floor without a hearing … without working through committee — because he doesn't want to save our planet," Ocasio-Cortez said.
Critics of the plan argue that if fully implemented, the plan would outlaw coal, cows, cars, planes, the oil and gas energy, and the vast majority of buildings currently in existence in America while crippling American manufacturing. Critics suggest that the left is exploiting climate change fears to attempt to transform America into a socialist country.
The United States is the world's largest energy producer with massive reserves of oil, coal and natural gas.
"Socialist Democrat's so-called "Green New Deal" is a raw deal for Americans," said Congressman Mo Brooks, R-Alabama. "The proposal amounts to a vague manifesto of radical Socialist Democrat policies that promises 'massive government intervention' and the 'economic transformation' of America. History tells us, Socialism is a failed economic system that results in untold suffering and human misery wherever it is implemented. In contrast, America is the greatest nation in world history thanks to our free-enterprise economic system."
(Original reporting by the Daily Caller and Fox News' Sean Hannity contributed to this report.)
Print this piece
Alabama Clean Fuels Coalition joins nationwide call for clean fuels, vehicles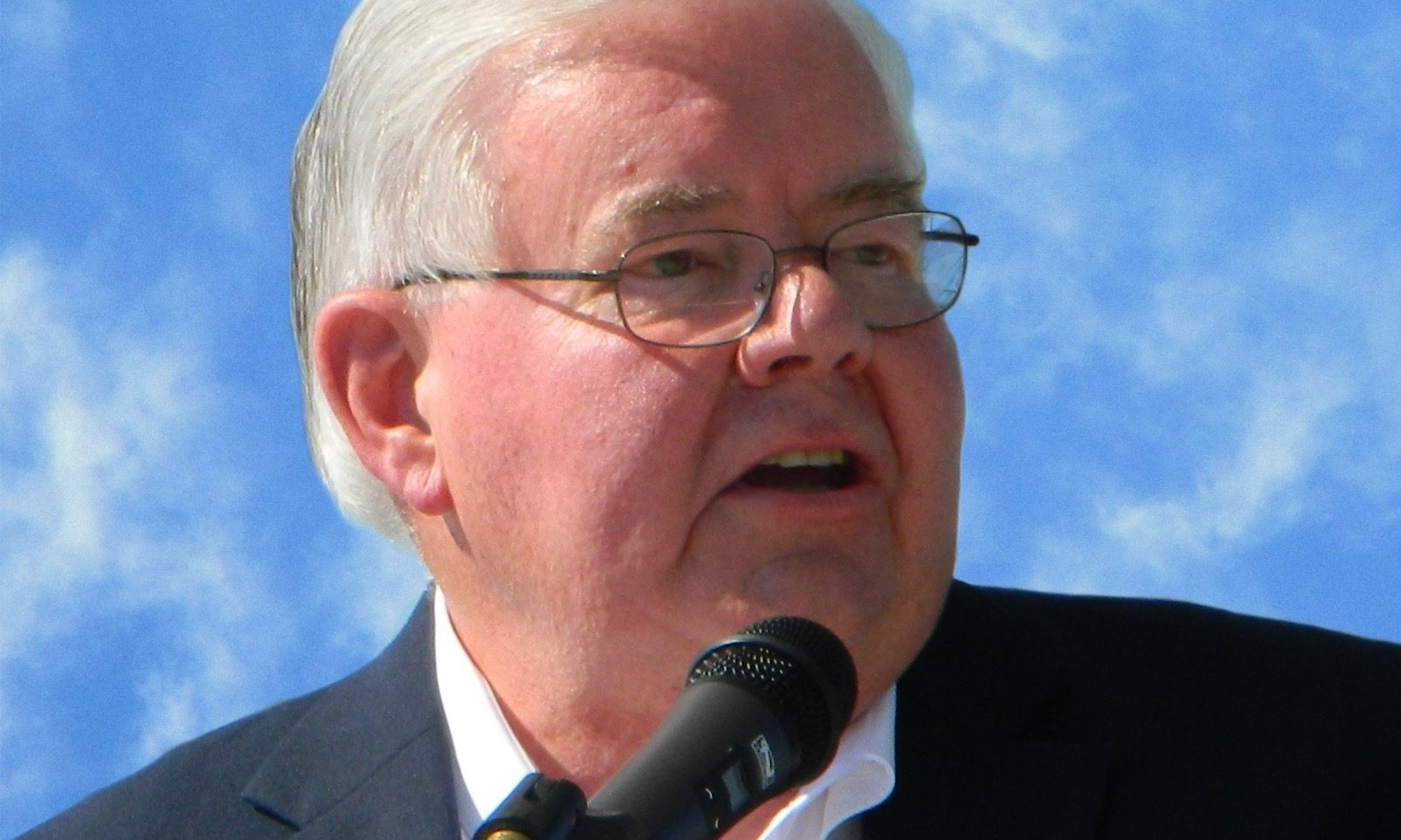 Representatives from the Alabama Clean Fuels Coalition will join clean transportation leaders from across the nation this week in Washington, D.C., to educate federal policy makers about the need to expand America's use of transportation alternative fuels, including biofuels, electricity, natural gas, and propane autogas. Altec Industries will also participate in Energy Independence Summit 2020, the nation's premier clean transportation policy event, on February 10-12.
"Despite the recent drop in gasoline prices, gas prices remain extremely volatile and we continue to send more than $200 billion per year to OPEC and other nations for oil," said Mark Bentley, Alabama Clean Fuels Coalition Executive Director. "We are going to Washington to help our representatives understand that Alabama and the United States must aggressively expand our use of alternatives to petroleum-based fuel if we are to stabilize gas prices, decrease our reliance on foreign oil, and maintain and create domestic jobs in the transportation energy industry."
According to the U.S. Department of Energy, there are about 1.8 million alternative fuel vehicles on the road in the United States and nearly 70,000 alternative fueling stations.
In Alabama a number of clean transportation projects are underway across the state, including:
• Partnering with Clean Cities coalitions in Georgia and South Carolina on a U.S. DOE competitive grant award of $4.6 million! In Alabama, the award will fund the addition of a compressed natural gas (CNG) public fueling station at Clean Energy's liquid natural gas station in Birmingham, add CNG fueling for Waste Management's refuse fleet in Tarrant and add UPS electric delivery vans in Montgomery.
•
The Birmingham
-Shuttlesworth
International Airport
has opened
a public access CNG station on Airport Highway
.
•
Alabama Power has partnered with
more than
40 companies to add "workplace" electric vehicle charging infrastructure across the state
.
•
The Alabama VW Beneficiary Mitigation Plan
has completed the first round of funding, awarding $5.8 million to fund alternative fuel projects, including additional propane school buses in Mobile County, two electric school buses in Fort Payne, an electric waste truck for the City of Mobile and more.
•
Alabama A&M University is adding two electric buses in the summer to provide student transportation
.
•
Birmingham City schools
has joined
Mobile County Schools, Tuscaloosa City Schools, and Franklin County Schools in adding propane autogas
–
powered school buses to their fleets.
Those are just a sampling of the clean transportation projects underway in Alabama.
Transportation Energy Partners (TEP), the Summit organizer, reports that Summit participants will have the opportunity to interact with top Administration officials, including leaders from the Departments of Energy, Transportation, and the U.S. Environmental Protection Agency. In addition, Summit participants will take their message about the need for ongoing federal support for alternatives to petroleum-based fuels to more than 200 Congressional offices.
"American industry has demonstrated the ability to produce high performing technology to meet the demand for cleaner fuels and vehicles," said Alleyn Harned, President of Transportation Energy Partners. "However, insufficient and inconsistent government incentives and support hinder companies' ability to make the long-term investments required to sustain these clean transportation solutions. We need stable and predictable federal investments to enable fleets and technology developers to make sound long-term planning and investment decisions."
About the Alabama Clean Fuels Coalition: The Alabama Clean Fuels Coalition (ACFC), is a nonprofit membership-based organization and is the state's principal coordinating point for alternative fuels and advanced technology vehicles. ACFC is a designated Clean Cities coalition by the U.S. Department of Energy. The promotion of clean, renewable, domestic energy sources helps reduce our dependence on foreign oil, improves local air quality, and increases economic development investments in our local communities. For more information, please visit www.alabamacleanfuels.org or call 205-402-2755.
About Transportation Energy Partners: Transportation Energy Partners (TEP) is national non-profit organization that brings Clean Cities coalition leaders together with the clean transportation industry to advance policies that will reduce American dependence on petroleum-based fuels. TEP works closely with and provides policy support to the nearly 90 Clean Cities coalitions and their 15,000 stakeholders in 45 states andthe District of Columbia. Since 1993, the Clean Cities coalitions have played a leading role in implementing local programs and projects to deploy alternative fuels, vehicles, and infrastructure. The Clean Cities coalitions and their stakeholders have displaced more than 9.5 billion gallons of petroleum through the use of alternative fuels and vehicles, hybrid-electric vehicles, idle reduction technologies, fuel economy, and low-level fuel blends.
Print this piece