Opinion | Why we value AlabamaWorks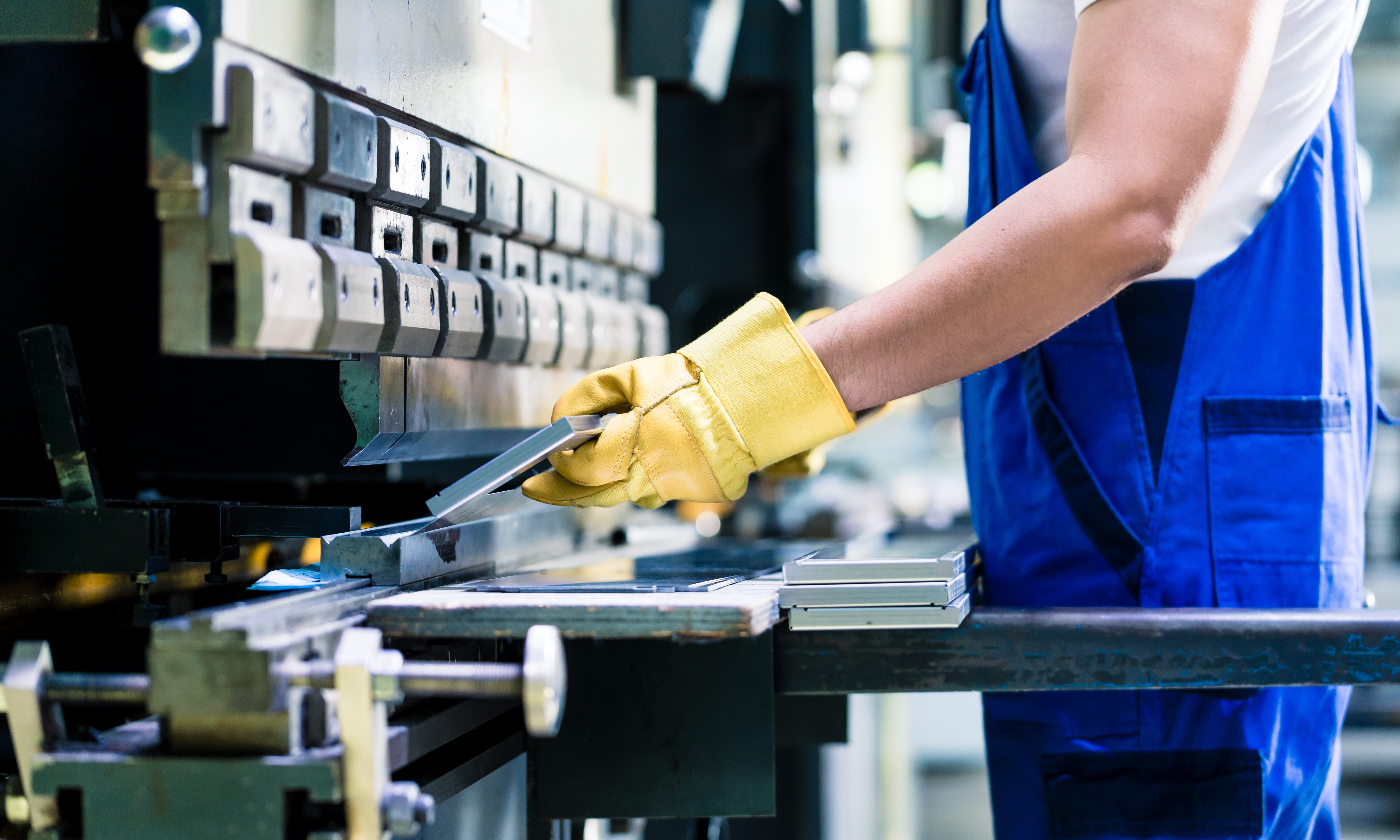 It's a good time to be living in Alabama. Our economy is booming. Our unemployment rate is reaching record lows. People are getting jobs and the training they need. Companies, like ours, are expanding. Our state, and our people, are prospering.  
This is great for us as a whole, but it can be challenging for businesses like ours. The competition for employees is fierce. We needed an avenue to help us get an edge in the recruiting world. This is when we discovered the Alabama Workforce Council.
The AWC is a group composed primarily of business representatives that seeks to close the gaps between open jobs, training and qualified employees. It includes the Alabama Community College System, the Alabama Department of Commerce, including AIDT, the Alabama Department of Education and the Alabama Technology Network. The AWC does this primarily through AlabamaWorks.
AlabamaWorks is comprised of seven workforce regions around the state. Each region hosts quarterly meetings in its geographic area to bring all groups together, like the AWC, but they also have several business and industry clusters to further assist those sectors with particular challenges.
We have found many benefits by being involved in our regional division, Central AlabamaWorks. As active participants in the advanced manufacturing cluster, we are able to share our needs and network with our peers to discuss which processes are working and which ones need improvement.
Central AlabamaWorks is not only providing resources for today, but they are also working toward strengthening the future of our workforce pipeline by hosting two Career Discovery Expos in our region. It has been our pleasure to volunteer to support the mission of Central AlabamaWorks through the Career Discovery Spring Expo, April 4-5 at Trenholm State Community College. 
In addition to talking with our peers, we get the opportunity to learn about financial reimbursement programs, such as on-the-job training, and the Workforce Innovation Opportunity Act, which provides federal dollars directly to the trainee. Outstanding resources are also available through Apprenticeship Alabama.
AlabamaWorks even has a website, www.alabamaworks.com, which provides a venue for us to post jobs or paid apprenticeships, search resumes and list our free training programs. Best of all, it is free for both the employer and those who are seeking training and/or employment.
What's great about AlabamaWorks is that it continues to evolve to meet our state's needs to be competitive now and in the future.  With the roaring economy and record number of people employed, Gov. Kay Ivey saw a need to determine exactly how many certified and degreed individuals our businesses would need for their workforce of today and tomorrow. She formed a special subcommittee of the AWC to study this and make recommendations to determine this number and to formulate a pathway to make it a reality.
Through data collection, research and focus groups, the special committee determined that the state would need an extra 500,000 highly-skilled individuals added to our workforce by 2025. This initiative, entitled AlabamaWorks Success Plus, was published and presented to Ivey earlier this year.
Like everyone else, we have busy schedules. But, we make time to attend and actively participate in AlabamaWorks' quarterly summits and cluster meetings. We believe it is worth our investment and think you will, too. Visit the website to learn how your company can benefit from AlabamaWorks' programs, opportunities, networking and resources.
Opinion | A fiscal reckoning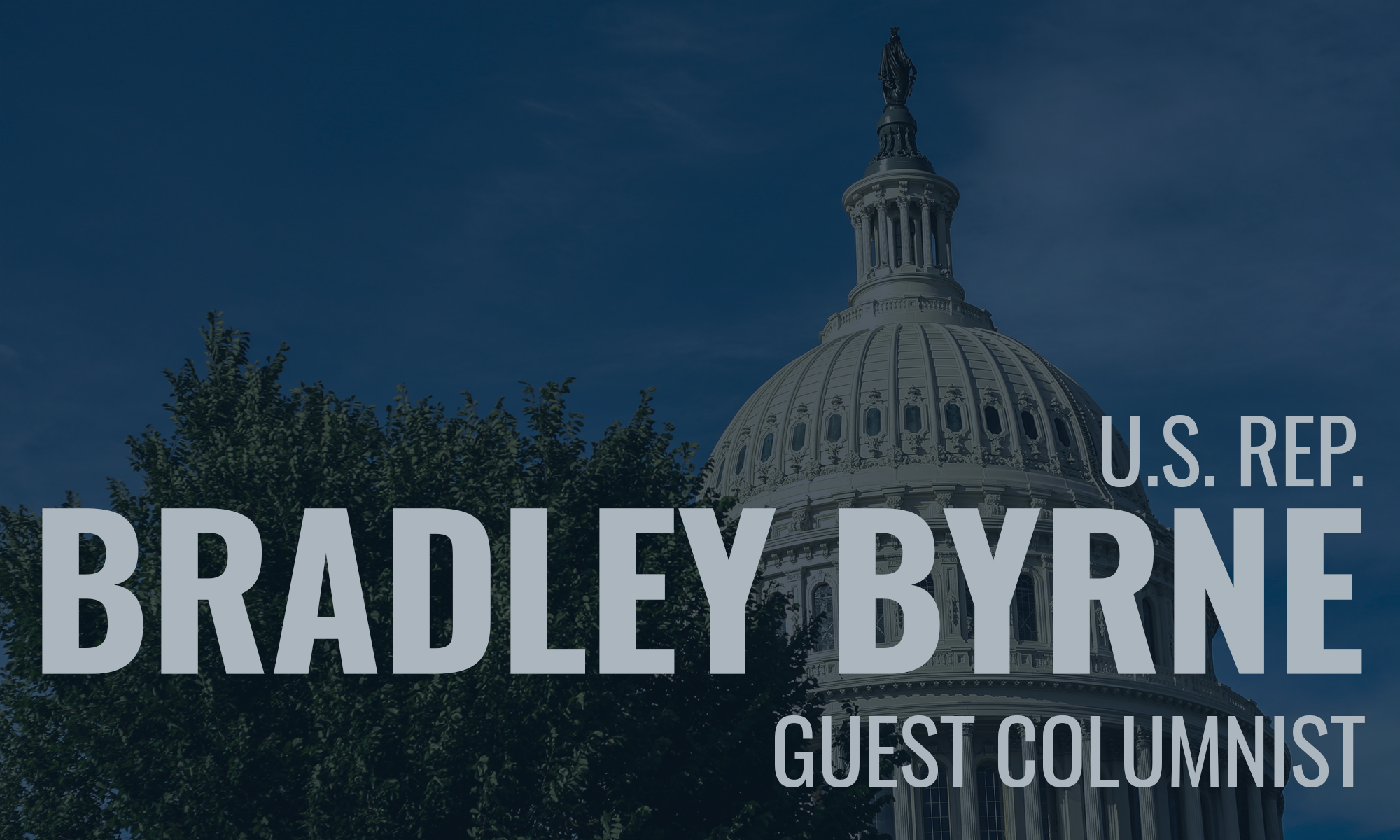 When the House returns to business next Monday, we will take up the I wrote about last week.  Then we will take up appropriations bills for next fiscal year, which begins October 1, and likely another Coronavirus bill.
 This spring I voted for both of the CARES Acts, which together spent $3 trillion.  That was on top of this year's projected total federal spending of $4.8 trillion, which was already going to add $1 trillion to our national debt.  With the CARES Act spending, however, the total deficit for this fiscal year will be $3.7 trillion.  The deficit for the month of June alone was $864 billion.
Following the work of the Democrat-controlled House Appropriations Committee last week, I became very concerned about the bills they will pass out of their committee this week and that the House will vote on later this month.  They are exceeding the spending cap deal reached by their leadership, Senate leadership, and President Trump last year.  Just as bad, they are loading up their spending bills with controversial policy riders they know Republicans won't vote for.  Unless they make a big change, I'm going to vote against the House version of appropriations for next year.  I hope the Senate brings some sanity to the process.
I also have big concerns over another Coronavirus bill.  We've spent so much money already, money we don't have and are borrowing.  And I don't agree with the Modern Monetary Theory which says deficits don't matter.  I won't bore you with the very solid arguments against it by eminent economists because common sense is all you need to understand individuals and nations can't borrow unlimited amounts of money over the long term.  That's even true for the richest nation the world has ever known.
Investors buy U.S. government debt in the form of treasury bills (which are government securities due to be paid in a year), treasury notes and bonds (which mature over a longer time frame), and Treasury Inflation Protected Securities (bonds indexed to inflation).  They don't do that out of patriotism or the good of their hearts.  This isn't World Wars I or II where bonds are purchased in a great national effort.  No, the investors who buy our debt do it for their own self-interested reasons, and they expect to be paid back in full and on time.  If they believe that they may not get paid back because the U.S. won't be able to make the ever-growing payments, they will stop buying our debt.
And that's when reality kicks in.  It recently happened to Greece and Italy, both of which experienced severe economic turmoil and downturns.  It could happen here too because even the U.S. is not immune from the laws of economics.  It would be catastrophic for us, but it would be catastrophic for the world as well.  If the U.S. falls economically, who gains the most?  The answer is China, which already has concrete plans to replace us as the most powerful country in the world.  We owe them $1 trillion and counting.
So, we need to start thinking longer term which hasn't been a U.S. strong point for some time.  Yes, we must deal with COVID-19 both as a health crisis and a danger to our economy.  But, it's time to be more focused and avoid the panicky temptation to just shovel out money.  The money we have already approved hasn't even been all spent.
What should be our priorities in the next Coronavirus bill?  First, it's the cost of developing and making readily available a vaccine, just as the U.S. did with the polio vaccine during my childhood.  Second, it's the care for those who contract COVID-19, which includes effective therapeutics, and protecting the caregivers themselves.  Third, it's making sure we have the tests and PPE we need.  These three all deal directly with the disease because our society and economy cannot return to "normal" until we address the disease more effectively.  All of us have an individual duty in this regard, to avoid large gatherings and those most at risk of the disease, to social distance and wear face masks inside buildings.
But, when we turn to the economy, I have great concerns.  I know the PPP loans/grants worked to save millions of U.S. jobs and bring many of those laid off back to work.  So, maybe we start there.  But, as I drive around, I see many "help wanted" and "now hiring" signs, and I hear from many business owners that they can't get employees back to work.  So, we must ask the question, do we need to keep paying the extra $600 a week to those drawing unemployment?  Have we created a disincentive to work? Everyone has their hand out: colleges, schools, hospitals, this industry and that industry, the states, and local governments.  Where will all this money come from?
So, as we approach these two big spending projects, I am very skeptical.  I'm not saying I won't vote for either, but it looks like the FY 21 appropriations bills will just be too much for me to support.  On a new Coronavirus bill, I'm taking a wait and see position.  My mind is open but not empty.  It's time we start reckoning with our fiscal deficits – before we're painfully forced to by our creditors.