Remembering State Rep. Dimitri Polizos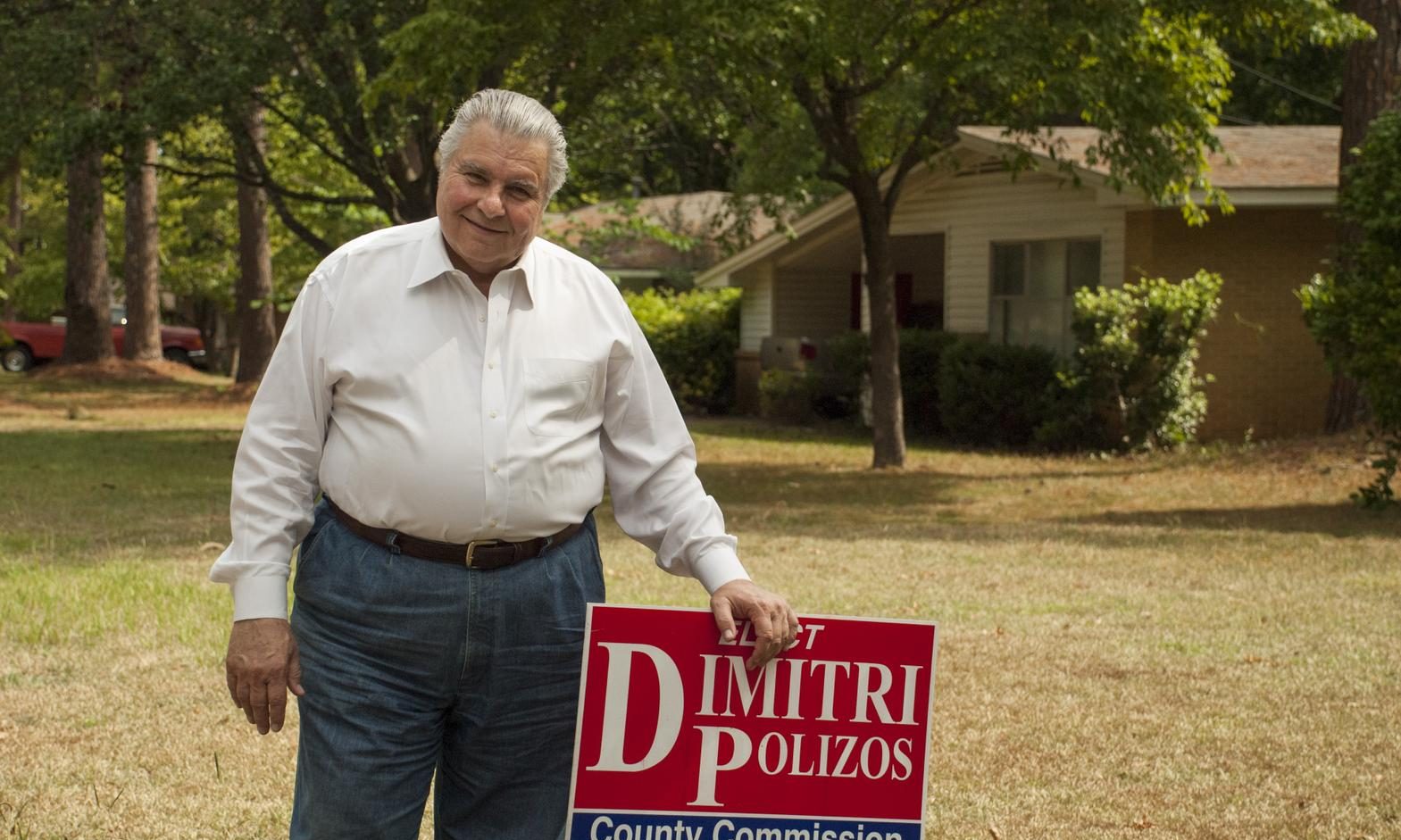 State Rep. Dimitri Polizos, R-Montgomery, passed away Wednesday in a Montgomery hospital the day after suffering a devastating heart attack. He was 68.
"Rep. Polizos was a man of honor and distinction," Gov. Kay Ivey said. "He was first and foremost a proud family man and member of his community. He was a successful small business owner who believed in hard work and treating people the right way. Each day when he went to work in the State House he took that viewpoint with him and served the people of his district with their best interests in mind. His presence will be missed. My prayers for peace and comfort are with his wife Dorothy and their family during this difficult time."
"Dimitri Polizos was a man with a true servant's heart, which was on full display whenever he was filling the needs of his constituents in House District 74, the residents of the Montgomery County Commission district he once represented, or the customers in the many landmark restaurants he owned and operated," Speaker of the House Mac McCutcheon, R-Monrovia, said. "Quick with a smile and an encouraging word to all he met, Rep. Polizos was a unifying and positive force in the Alabama House, and his presence and big personality will be deeply missed."
"Memories of Rep. Polizos bring to mind the words in Matthew 23:11–12, which read, 'The greatest among you shall be your servant,'" McCutcheon continued. "Whoever exalts himself will be humbled, and whoever humbles himself will be exalted. Our thoughts, prayers and condolences go out to his family and his scores of friends who can all rest assured in the knowledge that Rep. Polizos leaves behind a lasting legacy of public service that others would do well to emulate."
Lieutenant Governor Will Ainsworth said he first came to know Dimtri Polizos when they served together in the Alabama House of Representatives, and it was an honor to claim him as both a friend and colleague.
"Dimitri was a humble man who believed that serving others — whether as an elected official or as a beloved and well-known restaurateur — was his true life's calling," Ainsworth said. "He always showed kindness to others, he always stood loyally with his friends and he always followed the simple, biblical admonition that all of us were taught in childhood: Do unto others as you would have them do unto you."
"While all of us who knew him will miss, I know that the angels in Heaven are now enjoying a Greek/Italian feast, and Dimtri is happily serving the tables with a smile, a wink and a joke." Ainsworth said. "His family, friends and constituents have our heartfelt condolences."
"The members of the House Republican Caucus are profoundly saddened by the loss of our friend, our colleague and our fellow lawmaker, State Rep. Dimitri Polizos," said House Majority Leader Nathaniel Ledbetter, R-Rainsville.
"Throughout his legislative service, Rep. Polizos demonstrated his commitment to the conservative principles and ideals that remain at the core of our Alabama Republican Party, and he worked each day to ensure that the needs of his legislative district were met," Ledbetter continued. "A tireless worker for both his constituents and his customers, Rep. Polizos would often spend all day representing his district in the Alabama State House and devote all night to serving the patrons of his famous Mr. G's restaurant."
"In the sometimes partisan and rancorous atmosphere of the Alabama State House, Rep. Polizos was universally respected, liked and appreciated by members on both sides of the political aisle, which offers true testament to his innate kindness and easygoing nature," Ledbetter added. "House District 74 is better for having had Dimitri Polizos as its state representative, and all of us who served with him are better for having had the privilege of calling him our friend. The thoughts and prayers of all of the members of the House Republican Caucus remain with his family at this time of great loss."
"Shocked and saddened at the sudden passing of my friend and colleague Rep. Dimitri Polizos," said State Rep. Matt Fridy, R-Montevallo. "Dimitri was a great man with a huge heart and a quick wit. He will be sorely missed."
State Rep. Reed Ingram, R-Pike Road, served with Ingram in both the House and on the Montgomery County Commission.
"I am saddened this morning at the news that my colleague and dear friend, Rep. Dimitri Polizos, has passed away," Ingram said. "My prayers are for comfort for his family and friends during this time."
"I got up this morning to the sad news that my friend and former colleague Dimitri Polizos had a heart attack yesterday and passed away early this morning," said former state Rep. Jack Williams, R-Vestavia. "Dimitri served as Vice Chairman of the Commerce and Small Business Committee that I chaired for several years. I always enjoyed visiting with him at his restaurant, Mr. Gus'. He would always stop by the table and visit briefly, some nights it looked like he stopped at every table. He always wanted to make certain his customers were happy with their food and service. Dimitri was a good friend, I'm sorry for the loss his family is suffering right now."
Polizos was a well-known restaurant owner specializing in Greek and Italian food, as well as "home cooking."
He is survived by his wife, Dorothy, three children and five grandchildren.
Print this piece
Alabama Legislature plans to return to work briefly March 31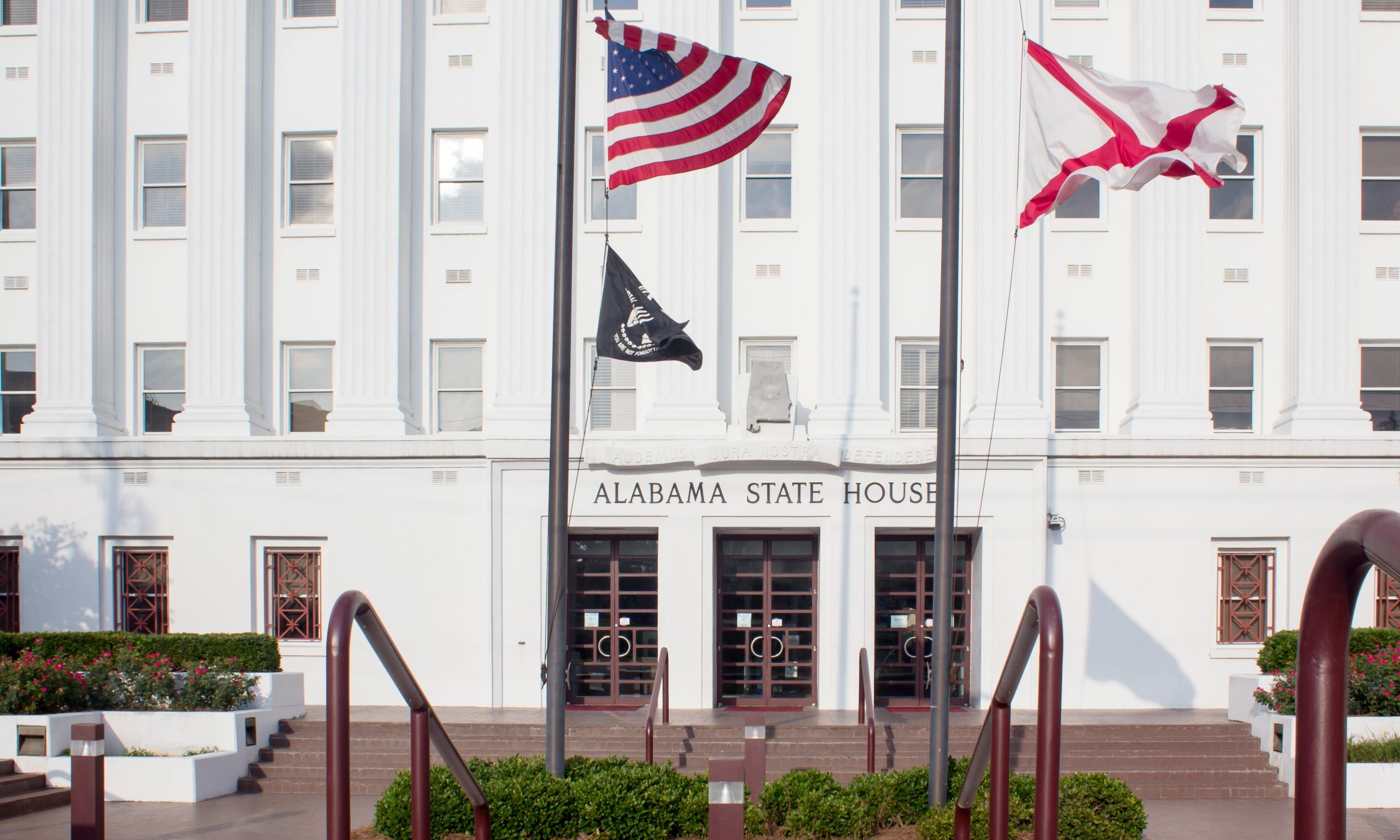 The Alabama Senate is planning to get to only a few big, constitutionally mandated items before calling an end to the year's legislative session amid the COVID-19 pandemic, but whether they'll get those tasks accomplished remains to be seen. 
Senate leadership is advising lawmakers who fall into "at-risk" categories because of their age or pre-existing medical conditions to not attend the Senate's meeting when it resumes.
Among the items legislators tentatively plan to tackle before gaveling the session closed sometime in the future are the passage of the Education Trust Fund budget and the General Fund budget, which is the Legislature's only constitutionally mandated duty.

And "other bills deemed necessary." 
The state Senate's Plan of Action, obtained by APR Friday, states that the Senate will meet at 2 p.m. on March 31 for its 14th legislative day. 
"The intent for this legislative day is to advance only essential attendance items and then to adjourn to a date certain for the 15th Legislative Day. April 28 has been discussed with the House," the plan reads. 
The State Senate's plan: 
"As leaders, it is imperative that we demonstrate that the business of this state carries on in an orderly and systematic fashion while adhering to the recommendations of our public health officials.
The Alabama Senate will meet on Tuesday, March 31 at 2:00 pm at the Statehouse in the Senate Chamber as scheduled. This will be the 14th Legislative Day.
The intent for this legislative day is to advance only essential attendance items and then to adjourn to a date certain for the 15th Legislative Day. April 28 has been discussed with the House.
Below is a draft agenda for Tuesday, March 31.
Gavel In

Pledge and Prayer

Roll Call

Excuse all Senators

Points of Personal Privilege

President Pro Tem Marsh

Majority Leader Reed

Minority Leader Singleton

Adjourn to date certain for 15th Legislative Day.
"It is highly recommended that any Senator that falls into any of the at-risk categories stay away from the March 31 Legislative Day," the plan advises. "However, each Senator's personal wish will be accommodated."
Any Senator or staff member that is ill, has been ill, or has been in the same room of anyone that has had any symptom of illness in the 72 hours preceding the March 31 Legislative Day must stay away from the March 31 Legislative Day, according to the Senate's leadership.

A disinfecting station will be provided under the canopy of the second-floor rear entrance for each senator to disinfect hands and cell phones as they enter the State House and as they leave the Statehouse.
"We must ensure that we practice all Health Department recommendations while at the Statehouse," the plan reads.

Social distancing will be accomplished by having senators report to their offices by 1:45 p.m. They will then walk into the chamber as the roll is called and then go back to their offices.
"As much separation as possible is required therefore greetings must be verbal only from a distance of 6 feet or greater," the plan reads.
The remainder of the session will be held possibly Tuesday, April 28 through Monday, May 18.
This timeframe includes three weeks of the session plus the last day of May 18.
A specific plan for meeting more days than normal will be developed and provided prior to the next legislative meeting date.
Print this piece