Opinion | Gov. Kay Ivey making us proud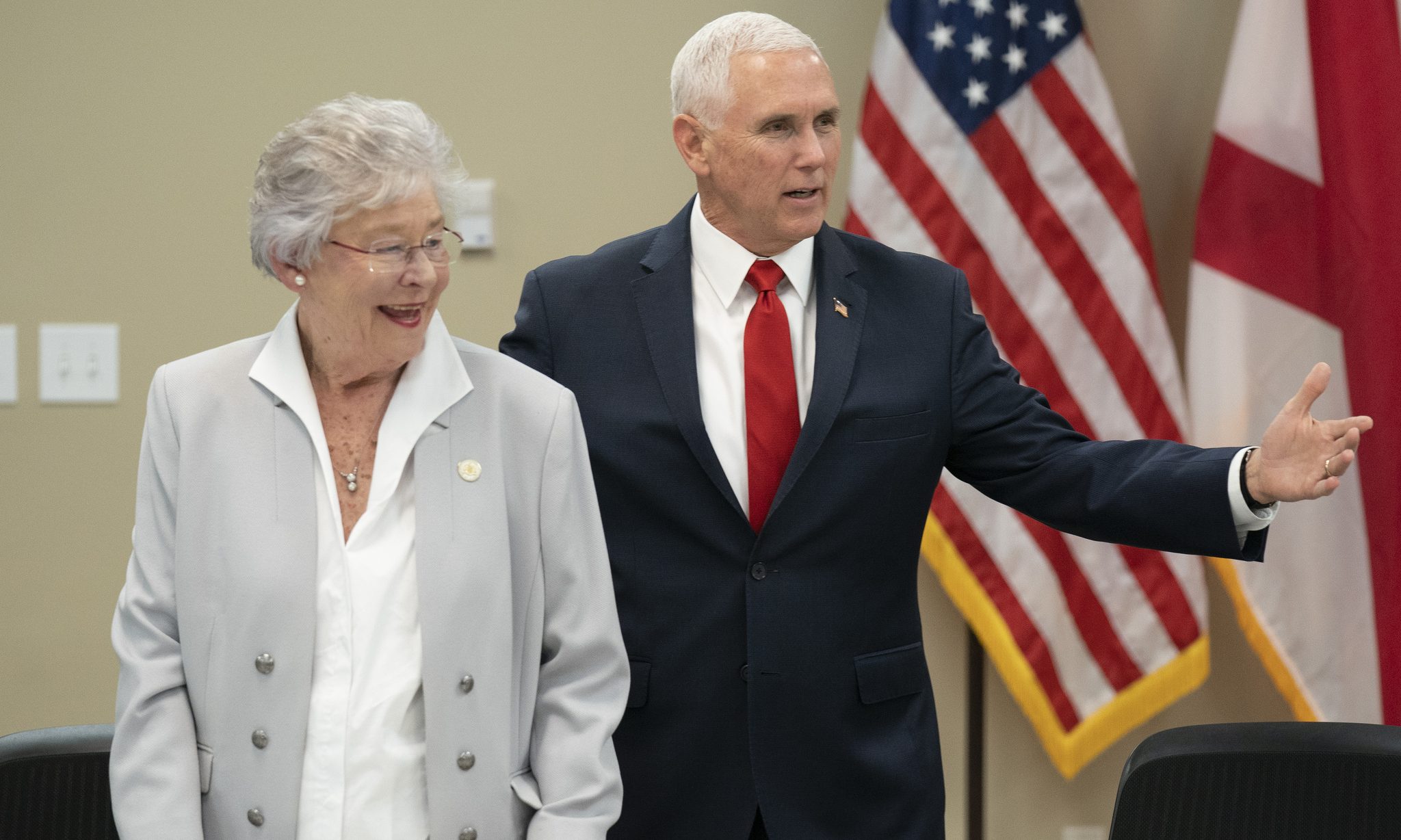 Gov. Kay Ivey made us very proud by welcoming Vice President Mike Pence and the National Space Council to the Marshall Space Flight Center in Huntsville this week. I watched the three -hour event through live streaming. It was awesome.
I was happy to see our Secretary of the Air Force Heather Wilson on the Council and sitting next to the Vice President.
Alabama is a leader in information technology, automobile manufacturing, aerospace, and space exploration industries; with entities like the Marshall Space Flight Center in Huntsville, Airbus in Mobile, Blue Origin in Huntsville, United Launch Alliance In Decatur, Hyundai in Montgomery, Mercedes in Vance, and Toyota in Huntsville.
Ivey, a visionary, as the state's chief executive and president of the state school board, and her staff have been taking a look at some of the advanced courses, that are highly recommended to gain employment in the aforementioned fields, such as astrophysics, calculus, astronomy, chemistry, biology, physical science, statistics, trigonometry, computer science, geometry, algebra, electrical and mechanical engineering.
Since becoming governor, Ivey has been tirelessly working to create a new education business model, that will tie and match the needs of business and industry, to the curriculum and courses offered at the K-12, university and college levels.
Alabama has one of the best in the nation and top-notch, education systems for pre-kindergarten through 4th grade. Upon Ivey's taking office, after the resignation of former Gov. Robert Bentley, numerous letters were sent to persons in Washington, D.C. including the Secretary of Education Betsy Devos. The correspondence explained the new sense of excitement and energy being exuded by Ivey, to improve education and move the system further along in the right direction.
Last year Gov. Ivey and Lt. Gen. Anthony Cotton, commander and president of Air University at Maxwell-Gunter established a committee to improve education in the Montgomery area. Cotton has signed a proclamation to continue this collaborative effort for years to come. The general has been featured in the worldwide Air Force Times news magazine.
Cotton has hosted numerous Education Summits at Maxwell-Gunter. Participants have included top State Department of Education leaders, area school superintendents, universities, area and regional base military base officials, Maxwell-Gunter School administrators, active duty military, spouses, and the Alabama National Guard.
The Maxwell-Gunter Elementary and Middle School has a top-notch school system. I used to teach at the school. According to their STARBASE Maxwell website, they also serve students that are historically under- represented in the Science, Technology, Engineering and Math (STEM) fields, and they also encourage students to set career goals and achieve them.
The Department of Defense Education Activity System's STARBASE program is on-site at Maxwell-Gunter Air Force Base. It is a unique STEM lab where 5th graders from Montgomery, Autauga, and Elmore counties have unique hands-on experience throughout each school year.
While at STARBASE, students build and program robots, launch rockets and study with professional lab equipment.
STARBASE Maxwell-Gunter is a premier educational program which focuses on elementary school students primarily those in the fifth grade.
The program's ultimate goal is to motivate students to explore Science, Technology, Engineering and Math (STEM) as they continue their education.
As a former information technology teacher, I truly believe that Gov. Ivey and Lt. Gen. Cotton are on track and headed in the right direction. Students must have a strong background in STEM for reasons that are four-fold.
First, the STEM courses will help improve ACT test scores for students who are planning to enter colleges and universities. They will be college ready.
Secondly, the courses will preclude students having to take remedial courses when they arrive at colleges and universities.
Thirdly, students will be able to successfully pass business and industry certifications, which are very difficult to earn, and they will enter the workforce being career- ready.
Next, students will be able to apply their knowledge in high school and possibly earn university and college scholarships.
Another area of concern is that many Alabama high school students who are enrolled in robotics courses are earning A's, and the same students enrolled in engineering are scoring F's, due to poor math skills.
Further, the business and industry certifications being offered within our high schools must be upgraded. For instance, many students are earning basic certifications such as Microsoft word, power point, excel, access and publisher. Higher level certifications are needed.
Some of the required certifications that business and industry are requesting include, information technology networking and troubleshooting, cyber-security, welding, programming, electricians, nursing, computer science, automotive mechanics, plumbers, heating, ventilation and air conditioning and construction.
Congratulations to Mr. Paul Hernandez at Maxwell-Gunter, for being named as the 2019 Department of Defense Education Activity (DODEA) America's Principal of the Year. "Paul leads as a data-driven principal who motivates others to make a difference in the lives of students and staff," said Dr. Judith Minor DODEA Americas Region Director of Student Excellence.
"He is a dedicated educator who is deeply committed to advancing student learning, with himself being a lifelong learner in service to advance excellence in education every day for our military-connected students."
The Maxwell-Gunter Elementary and Middle School, faculty, staff, parents, PTA, students and the base leadership, are making us very proud of them.
Glenn Henry is retired from the U.S. Air Force. He has been a high school teacher and university adjunct professor. He has earned numerous Cisco IT certifications. He is a Certified Professional Ethical Hacker. He lives in Montgomery with his wife Teresa.
Print this piece
Opinion | "Just Mercy" and Justice do not exist in Alabama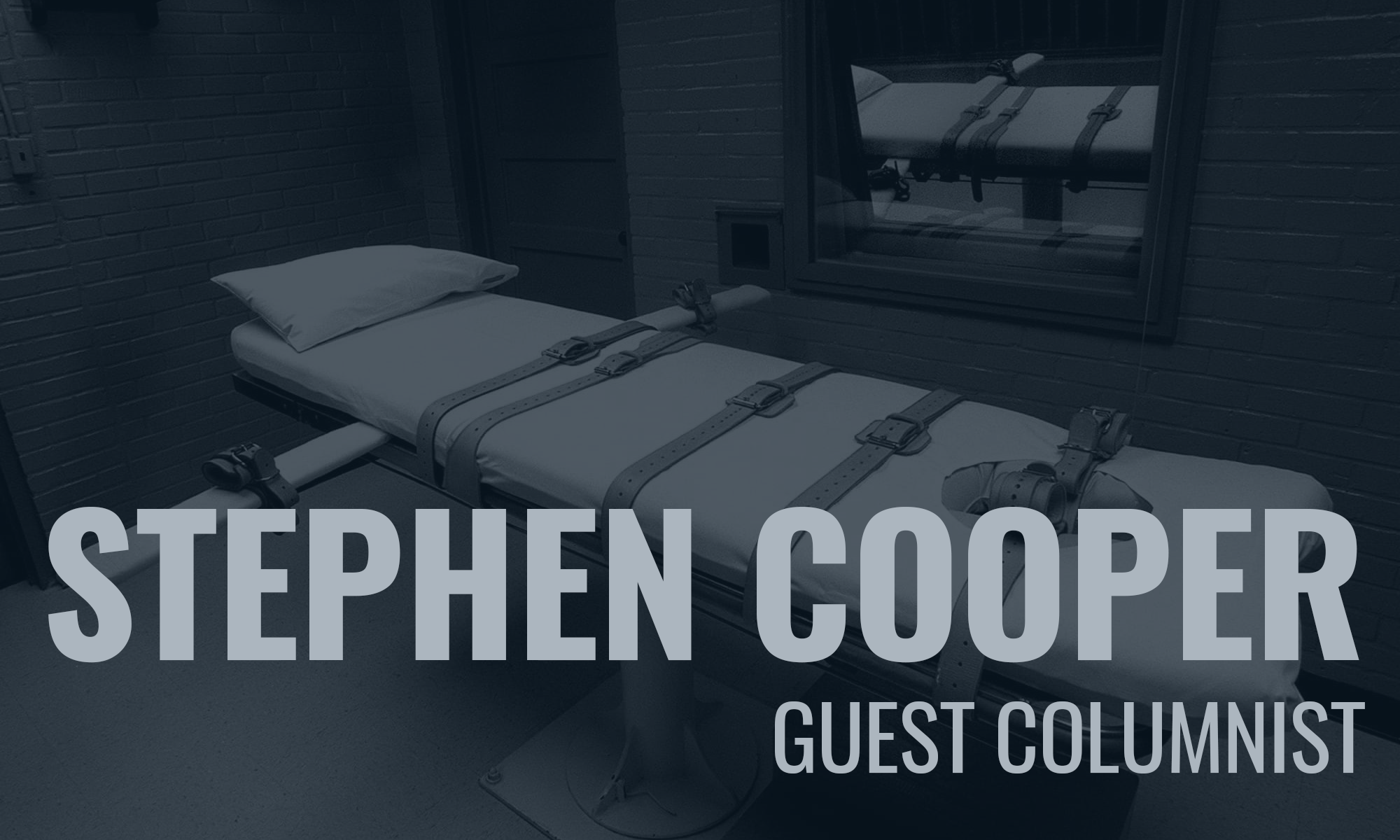 The chance of there being "just mercy" for Nathaniel Woods—facing lethal injection on March 5 for the killing of three Birmingham police officers—is as good as the chance Alabama will ever reform its dismal, no-justice-to-be-found-anywhere legal system; it ain't gonna happen.
A Hollywood movie and best-selling book about a legendary lawyer getting an innocent man off of death row can't change a culture of condemnation on its own. It can't, by itself, defeat deep-seated hatred and crass corruption that feeds off, subjugates, and disenfranchises the poor in Alabama.
And so I hate to tell my progressive, abolitionist friends: But it is unreasonable and naive to think the undeniably decent call for "just mercy" can push the needle from out of the veins of flesh-and-blood human beings—even old, dying ones—condemned to death in Alabama.
The righteous cry for "just mercy" can't cool the hot, facile, and feral appeal of vengeance in a state soaked in the blood of slavery and segregation, where hatred for common humanity thrived, and, where it remains, having long ago seeped into its criminal code, its policies of mass incarceration, its entrenched and inescapable poverty for so many, its abysmal prison conditions, and its terrible, twisted addiction to capital punishment.
"Just mercy" doesn't exist in Alabama, because truth be told, justice doesn't exist in the state either.
Elsewhere I've written how Alabama has been torturing poor people for a long time, how it's been ducking and dodging death penalty accountability, and, how its sick and shrouded plan to exterminate a substantial portion of its death row population with nitrogen gas is an abomination. But this time let me offer a new, concrete, more personal anecdote to illustrate how unfair and unjust Alabama's so-called "justice" system is.
Over five years ago, as a "capital habeas" or "post-conviction" attorney, I was involved in litigating a capital case in Alabama; the end result of our Herculean effort was that a man named Christopher Revis had his death sentenced vacated and a new trial ordered—by Marion County Circuit Court Judge John H. Bentley—because of juror misconduct and ineffective assistance of counsel. 
Over five years have passed since that magical, momentous, Hollywood movie-like day when Bentley ruled. But, guess what? Christopher Revis still has not had his new trial. 
That's right: Even though Revis was ordered to have a new trial on capital murder charges over five years ago, he hasn't had it. Nor has his case otherwise been resolved. Instead, the only thing that has happened to Revis during all this time is he has remained in Holman prison—locked down in a place that is otherwise known as "hell on earth"—where he had already been incarcerated for nearly a decade before I met him.
Last year, after more than four years had passed since Revis was ordered by Judge Bentley to have his new trial, I re-activated my Alabama bar card and traveled to Alabama for a few days to see if I could suss out—as a freelance writer who still cares about my former client, his family, and the rule of law—what the heck is happening. I failed.
But I am not alone. Because does anyone in the legal community, press, or the public know why Christopher Revis has not had his new—constitutionally mandated—trial yet? Has any competent, conscientious journalist anywhere ever looked into Christopher Revis's case and this question before?
Nope and nope.
Have I, as Revis's former lawyer, and after having been contacted and asked to do so at various times by Revis's desperate family—over the years since I left law practice—done everything possible to alert members of the legal community and the press (both local and national) of the unconscionable passage of time in Revis's case? Yup. But you can google for yourself to find out just how little that has accomplished.
And so, although I don't relish being in the role of spoiler and bearer of bad news: In my opinion, based on my own personal experience, before "just mercy" can be anything but a wishful and fleeting slogan on highway billboards in Alabama, the state must first be able to competently and fairly provide justice to its citizens. Citizens like Christopher Revis. So far it hasn't.

Stephen Cooper is a former D.C. public defender who worked as an assistant federal public defender in Alabama between 2012 and 2015. He has contributed to numerous magazines and newspapers in the United States and overseas. He writes full-time and lives in Woodland Hills, California. Follow him on Twitter at @SteveCooperEsq
Print this piece