Opinion | Gov. Kay Ivey making us proud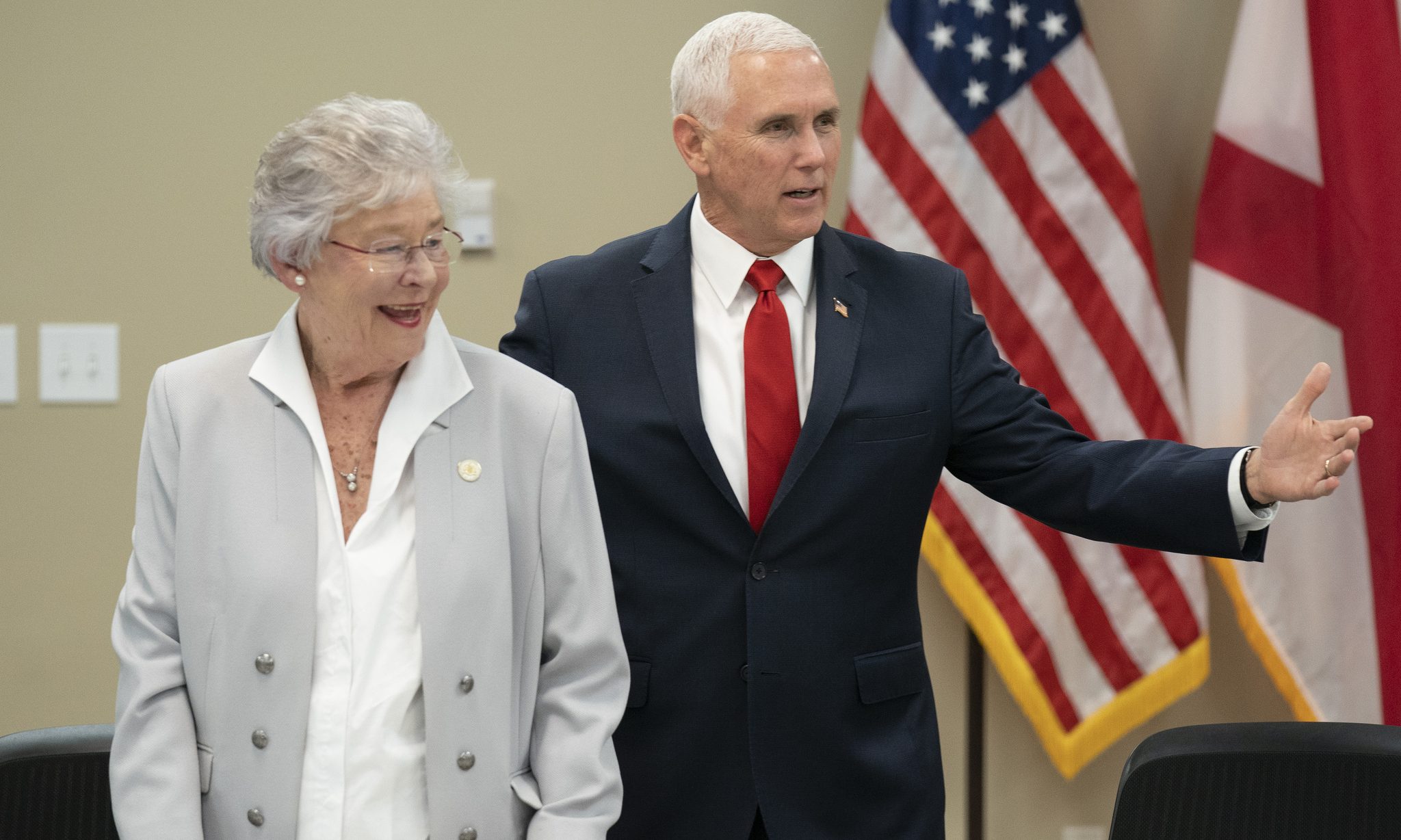 Gov. Kay Ivey made us very proud by welcoming Vice President Mike Pence and the National Space Council to the Marshall Space Flight Center in Huntsville this week. I watched the three -hour event through live streaming. It was awesome.
I was happy to see our Secretary of the Air Force Heather Wilson on the Council and sitting next to the Vice President.
Alabama is a leader in information technology, automobile manufacturing, aerospace, and space exploration industries; with entities like the Marshall Space Flight Center in Huntsville, Airbus in Mobile, Blue Origin in Huntsville, United Launch Alliance In Decatur, Hyundai in Montgomery, Mercedes in Vance, and Toyota in Huntsville.
Ivey, a visionary, as the state's chief executive and president of the state school board, and her staff have been taking a look at some of the advanced courses, that are highly recommended to gain employment in the aforementioned fields, such as astrophysics, calculus, astronomy, chemistry, biology, physical science, statistics, trigonometry, computer science, geometry, algebra, electrical and mechanical engineering.
Since becoming governor, Ivey has been tirelessly working to create a new education business model, that will tie and match the needs of business and industry, to the curriculum and courses offered at the K-12, university and college levels.
Alabama has one of the best in the nation and top-notch, education systems for pre-kindergarten through 4th grade. Upon Ivey's taking office, after the resignation of former Gov. Robert Bentley, numerous letters were sent to persons in Washington, D.C. including the Secretary of Education Betsy Devos. The correspondence explained the new sense of excitement and energy being exuded by Ivey, to improve education and move the system further along in the right direction.
Last year Gov. Ivey and Lt. Gen. Anthony Cotton, commander and president of Air University at Maxwell-Gunter established a committee to improve education in the Montgomery area. Cotton has signed a proclamation to continue this collaborative effort for years to come. The general has been featured in the worldwide Air Force Times news magazine.
Cotton has hosted numerous Education Summits at Maxwell-Gunter. Participants have included top State Department of Education leaders, area school superintendents, universities, area and regional base military base officials, Maxwell-Gunter School administrators, active duty military, spouses, and the Alabama National Guard.
The Maxwell-Gunter Elementary and Middle School has a top-notch school system. I used to teach at the school. According to their STARBASE Maxwell website, they also serve students that are historically under- represented in the Science, Technology, Engineering and Math (STEM) fields, and they also encourage students to set career goals and achieve them.
The Department of Defense Education Activity System's STARBASE program is on-site at Maxwell-Gunter Air Force Base. It is a unique STEM lab where 5th graders from Montgomery, Autauga, and Elmore counties have unique hands-on experience throughout each school year.
While at STARBASE, students build and program robots, launch rockets and study with professional lab equipment.
STARBASE Maxwell-Gunter is a premier educational program which focuses on elementary school students primarily those in the fifth grade.
The program's ultimate goal is to motivate students to explore Science, Technology, Engineering and Math (STEM) as they continue their education.
As a former information technology teacher, I truly believe that Gov. Ivey and Lt. Gen. Cotton are on track and headed in the right direction. Students must have a strong background in STEM for reasons that are four-fold.
First, the STEM courses will help improve ACT test scores for students who are planning to enter colleges and universities. They will be college ready.
Secondly, the courses will preclude students having to take remedial courses when they arrive at colleges and universities.
Thirdly, students will be able to successfully pass business and industry certifications, which are very difficult to earn, and they will enter the workforce being career- ready.
Next, students will be able to apply their knowledge in high school and possibly earn university and college scholarships.
Another area of concern is that many Alabama high school students who are enrolled in robotics courses are earning A's, and the same students enrolled in engineering are scoring F's, due to poor math skills.
Further, the business and industry certifications being offered within our high schools must be upgraded. For instance, many students are earning basic certifications such as Microsoft word, power point, excel, access and publisher. Higher level certifications are needed.
Some of the required certifications that business and industry are requesting include, information technology networking and troubleshooting, cyber-security, welding, programming, electricians, nursing, computer science, automotive mechanics, plumbers, heating, ventilation and air conditioning and construction.
Congratulations to Mr. Paul Hernandez at Maxwell-Gunter, for being named as the 2019 Department of Defense Education Activity (DODEA) America's Principal of the Year. "Paul leads as a data-driven principal who motivates others to make a difference in the lives of students and staff," said Dr. Judith Minor DODEA Americas Region Director of Student Excellence.
"He is a dedicated educator who is deeply committed to advancing student learning, with himself being a lifelong learner in service to advance excellence in education every day for our military-connected students."
The Maxwell-Gunter Elementary and Middle School, faculty, staff, parents, PTA, students and the base leadership, are making us very proud of them.
Glenn Henry is retired from the U.S. Air Force. He has been a high school teacher and university adjunct professor. He has earned numerous Cisco IT certifications. He is a Certified Professional Ethical Hacker. He lives in Montgomery with his wife Teresa.
Opinion | COVID-19: Living in a state of alert
We will resort to our survival mode and exhibit moods and behaviors that are very much like those of individuals who have experienced trauma such as battle or extreme loss.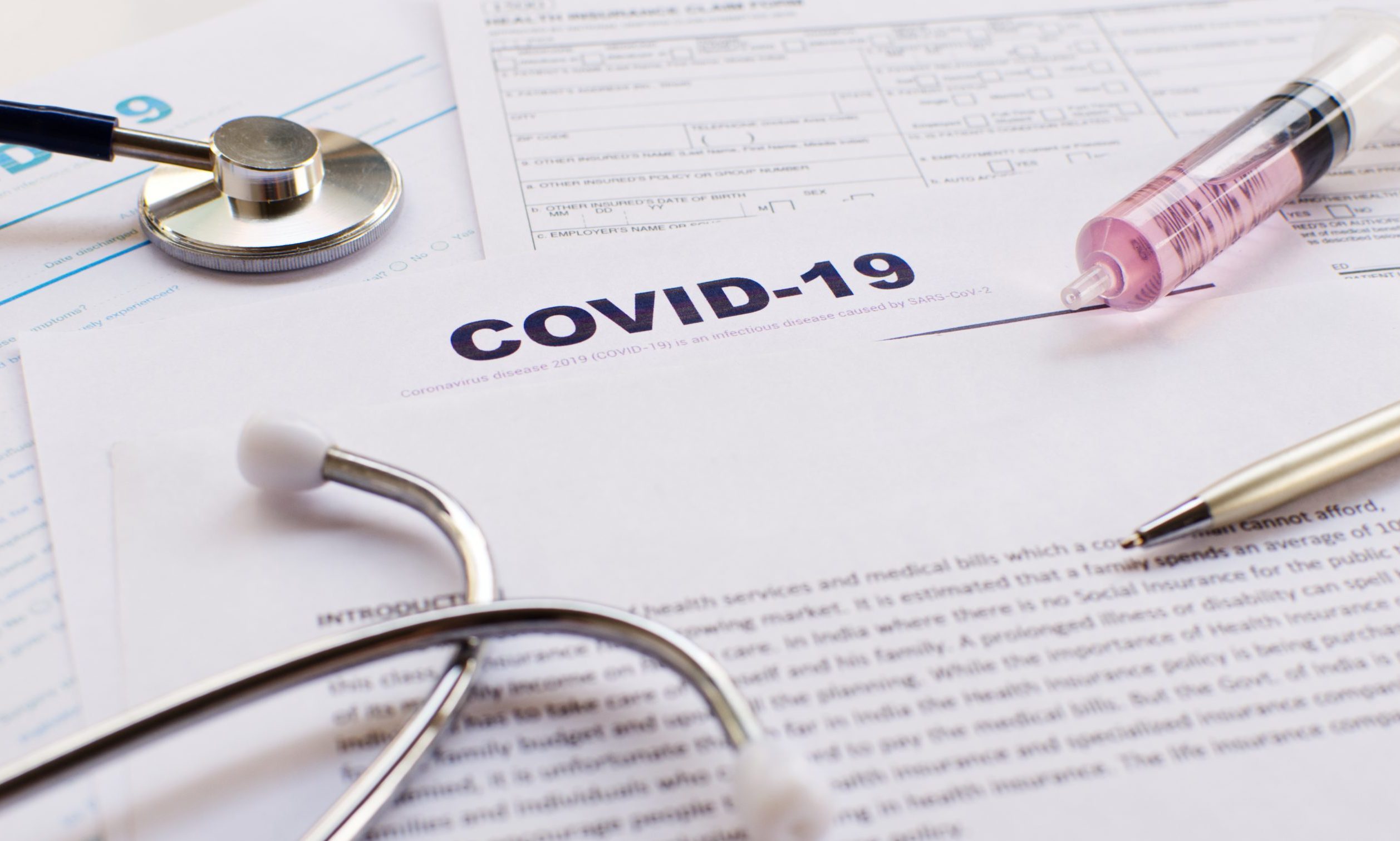 Borrowing a phrase from a recent communication by the National Council for Behavioral Health: as a result of COVID-19 everyone is living in a "state of alert." The effect of that on human beings is that we will resort to our survival mode and exhibit moods and behaviors that are very much like those of individuals who have experienced trauma such as battle or extreme loss.
Indeed, individuals on the Gulf coast and the west coast have experienced recent extreme losses of property, lives and livelihood due to Hurricane Sally and rampant fires, further compounding the impact on them of the COVID pandemic. In short, many in our state and country are in the midst of a mental health crisis. This is not a personality defect or sign of weakness. It does not just affect one type of person. We all can experience mental and emotional health issues.
So, what can we do? First, recognize that everyone is having these experiences to some degree. What we have learned about a major crisis is there are predictable emotional highs and lows as our state, country and the world move through the six stages of a disaster: pre-disaster, impact, heroic, honeymoon, disillusionment and reconstruction. If there is any good news about this situation it is that critical conversations are taking place in homes and workplaces. Individuals from all walks of life feel freer to share their feelings and fears, to listen to each other and to act decisively.
On the other hand, we know millions of Americans and Alabamians are suffering tremendously. According to a June 2020 Centers for Disease Control poll, forty percent of adults reported struggling with mental health or substance use issues since March. For frontline healthcare workers and first responders, the impact of COVID-19 and the resulting increasedcritical care workload, is immense. Providing those levels of care has led to stress, anxiety, fear, substance use, suicidal thoughts and other mental health issues that for many individuals has resulted in a state of PTSD. This is true for individuals and families, regardless of direct care-giving involvement.
How can we improve mental health for ourselves, our family, coworkers and friends?
First, start the conversation. Everyone needs to feel they are "seen" and fully informed of options. Don't hide your own feelings or genuine concern for those of others. Look for common experiences, while sharing useful and accurate information. In the work environment, a buddy system could be a vital strategy to ensure that no one is further isolated.
Warmlines, such as Wings Across Alabama's phone line [1-844-999-4647] are there for anyone to call. Peer support is offered through dozens of organizations by trained peer specialists who have been successful in recovery. They help others to stay engaged in the recovery process and reduce the likelihood of relapse.
Alabama's nineteen local mental health authorities and other mental health related organizations around the state offer direct services. Providers have implemented innovative ways to serve individuals through telehealth therapy, virtual group meetings, and drive-throughs for medication or information.
What can we do today is to turn our worries into action? Do not wait to seek help or help someone else. Create a mental health safety plan for yourself or family and friends about whom you may be concerned. Take breaks from social media but stayhealthily connected with friends and family.
To further expand accessibility to care, Alabama is transforming the approach to prevention and early intervention regarding mental health. From initiatives like the First Episode Psychosis program, the School-Based Mental Health Collaborative and ourIndividual Placement and Support-Supported Employmentprogram, to the Stepping Up Initiative's goal to reduce the number of individuals with mental illness in jails, the Alabama Department of Mental Health is creating preventive and restorative programs for recovery.
Remember that behavioral health is essential health. Prevention works. Treatment is effective, And, people can and do recover from mental and/or substance use disorders. Most of all, we must be kind to each other; it is good for our own mental health.
To find resources and assistance for mental health services visit: www.mh.alabama.gov