Opinion | Gov. Kay Ivey making us proud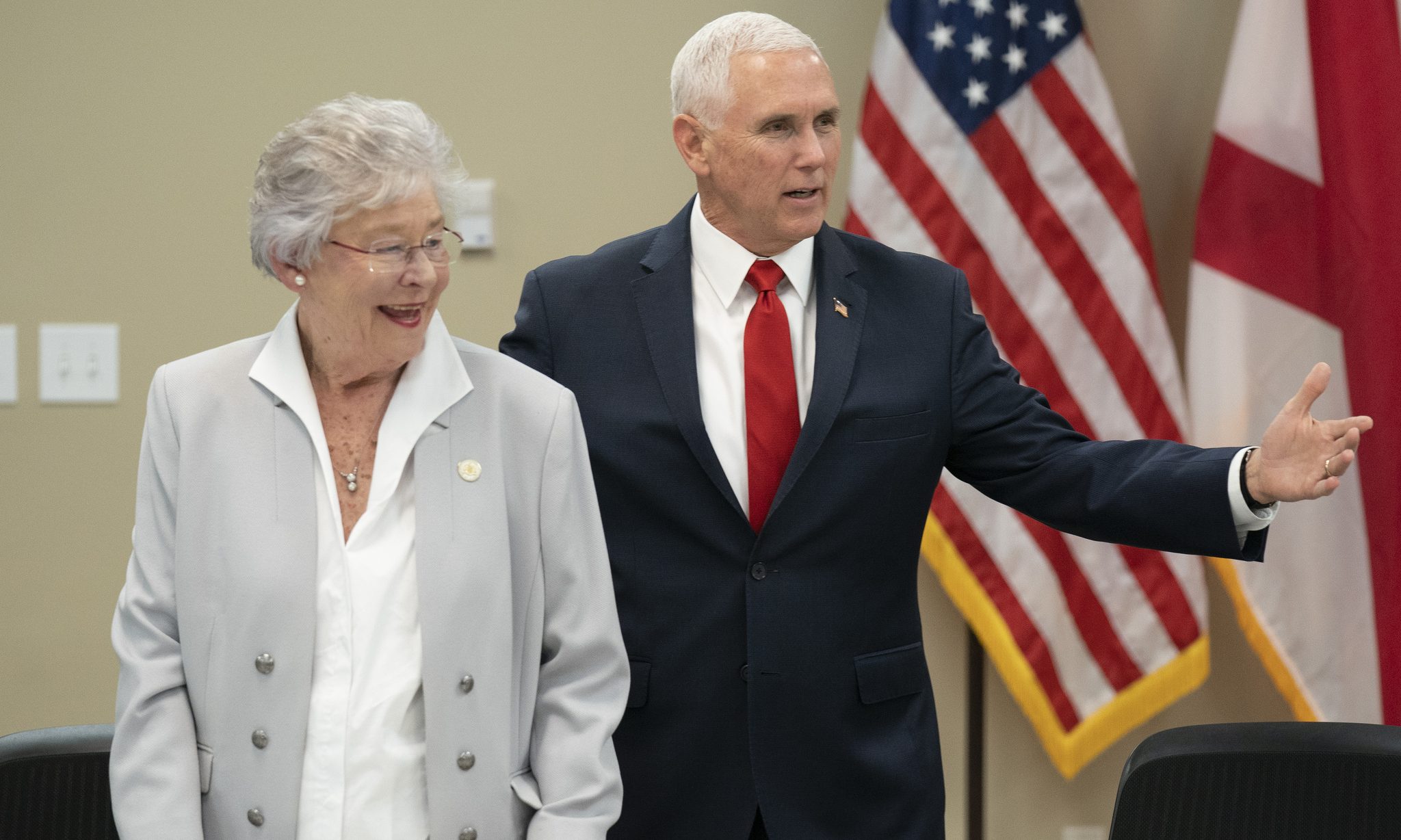 Gov. Kay Ivey made us very proud by welcoming Vice President Mike Pence and the National Space Council to the Marshall Space Flight Center in Huntsville this week. I watched the three -hour event through live streaming. It was awesome.
I was happy to see our Secretary of the Air Force Heather Wilson on the Council and sitting next to the Vice President.
Alabama is a leader in information technology, automobile manufacturing, aerospace, and space exploration industries; with entities like the Marshall Space Flight Center in Huntsville, Airbus in Mobile, Blue Origin in Huntsville, United Launch Alliance In Decatur, Hyundai in Montgomery, Mercedes in Vance, and Toyota in Huntsville.
Ivey, a visionary, as the state's chief executive and president of the state school board, and her staff have been taking a look at some of the advanced courses, that are highly recommended to gain employment in the aforementioned fields, such as astrophysics, calculus, astronomy, chemistry, biology, physical science, statistics, trigonometry, computer science, geometry, algebra, electrical and mechanical engineering.
Since becoming governor, Ivey has been tirelessly working to create a new education business model, that will tie and match the needs of business and industry, to the curriculum and courses offered at the K-12, university and college levels.
Alabama has one of the best in the nation and top-notch, education systems for pre-kindergarten through 4th grade. Upon Ivey's taking office, after the resignation of former Gov. Robert Bentley, numerous letters were sent to persons in Washington, D.C. including the Secretary of Education Betsy Devos. The correspondence explained the new sense of excitement and energy being exuded by Ivey, to improve education and move the system further along in the right direction.
Last year Gov. Ivey and Lt. Gen. Anthony Cotton, commander and president of Air University at Maxwell-Gunter established a committee to improve education in the Montgomery area. Cotton has signed a proclamation to continue this collaborative effort for years to come. The general has been featured in the worldwide Air Force Times news magazine.
Cotton has hosted numerous Education Summits at Maxwell-Gunter. Participants have included top State Department of Education leaders, area school superintendents, universities, area and regional base military base officials, Maxwell-Gunter School administrators, active duty military, spouses, and the Alabama National Guard.
The Maxwell-Gunter Elementary and Middle School has a top-notch school system. I used to teach at the school. According to their STARBASE Maxwell website, they also serve students that are historically under- represented in the Science, Technology, Engineering and Math (STEM) fields, and they also encourage students to set career goals and achieve them.
The Department of Defense Education Activity System's STARBASE program is on-site at Maxwell-Gunter Air Force Base. It is a unique STEM lab where 5th graders from Montgomery, Autauga, and Elmore counties have unique hands-on experience throughout each school year.
While at STARBASE, students build and program robots, launch rockets and study with professional lab equipment.
STARBASE Maxwell-Gunter is a premier educational program which focuses on elementary school students primarily those in the fifth grade.
The program's ultimate goal is to motivate students to explore Science, Technology, Engineering and Math (STEM) as they continue their education.
As a former information technology teacher, I truly believe that Gov. Ivey and Lt. Gen. Cotton are on track and headed in the right direction. Students must have a strong background in STEM for reasons that are four-fold.
First, the STEM courses will help improve ACT test scores for students who are planning to enter colleges and universities. They will be college ready.
Secondly, the courses will preclude students having to take remedial courses when they arrive at colleges and universities.
Thirdly, students will be able to successfully pass business and industry certifications, which are very difficult to earn, and they will enter the workforce being career- ready.
Next, students will be able to apply their knowledge in high school and possibly earn university and college scholarships.
Another area of concern is that many Alabama high school students who are enrolled in robotics courses are earning A's, and the same students enrolled in engineering are scoring F's, due to poor math skills.
Further, the business and industry certifications being offered within our high schools must be upgraded. For instance, many students are earning basic certifications such as Microsoft word, power point, excel, access and publisher. Higher level certifications are needed.
Some of the required certifications that business and industry are requesting include, information technology networking and troubleshooting, cyber-security, welding, programming, electricians, nursing, computer science, automotive mechanics, plumbers, heating, ventilation and air conditioning and construction.
Congratulations to Mr. Paul Hernandez at Maxwell-Gunter, for being named as the 2019 Department of Defense Education Activity (DODEA) America's Principal of the Year. "Paul leads as a data-driven principal who motivates others to make a difference in the lives of students and staff," said Dr. Judith Minor DODEA Americas Region Director of Student Excellence.
"He is a dedicated educator who is deeply committed to advancing student learning, with himself being a lifelong learner in service to advance excellence in education every day for our military-connected students."
The Maxwell-Gunter Elementary and Middle School, faculty, staff, parents, PTA, students and the base leadership, are making us very proud of them.
Glenn Henry is retired from the U.S. Air Force. He has been a high school teacher and university adjunct professor. He has earned numerous Cisco IT certifications. He is a Certified Professional Ethical Hacker. He lives in Montgomery with his wife Teresa.
Print this piece
Opinion | Love in the time of the coronavirus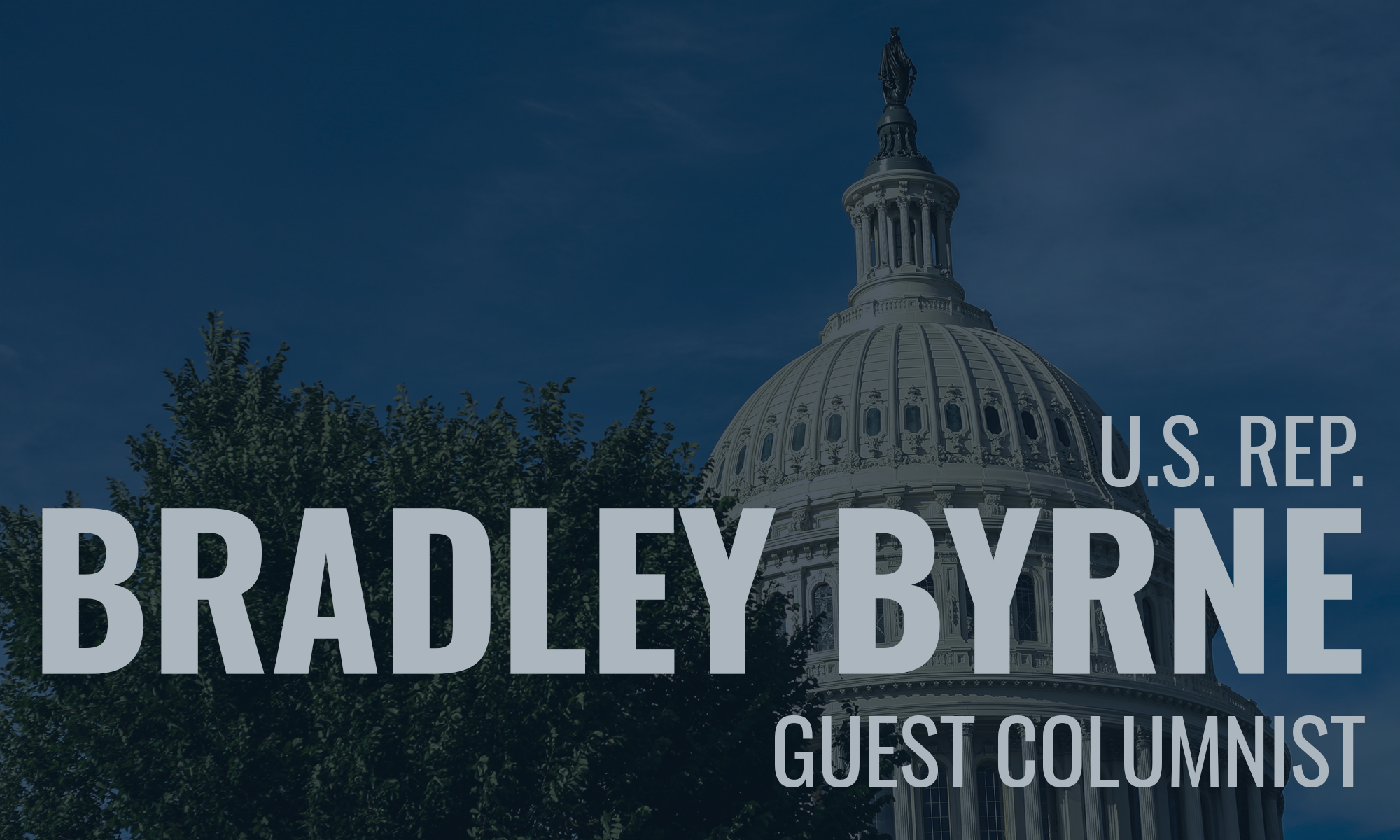 Like many of you I "attended" Palm Sunday worship online. It was strange not to be there at St. James Fairhope physically for the Liturgy of the Palms to gather outside for prayers and walk into the church together with our palms singing "All Glory, Laud and Honor."
I heard the words of the Passion according to St. Matthew but wasn't there to see the faces and expressions of the readers. We said prayers for those afflicted by the disease and those caring for them. We also said the right words for the Offering, the Eucharist, and the Peace, but there was no Offering or Eucharist, and we couldn't physically greet one another with the words, "The Peace of the Lord be always with you; And also with you."
Worship is more than just words. It's the act of coming together as God's people to worship Him, sing hymns, pray, hear God's Word, and be one body. We did it apart last Sunday and will do it this Sunday for Easter. It's strange but necessary.
When I was a teenager there was a novel and movie called Love Story. It had one of the dumbest lines I've ever heard: "Love means never having to say you're sorry." Love means frequently having to say you're sorry, whether or not you caused another's trouble or hurt.
Over a million people worldwide are confirmed to have COVID-19. Tens of thousands have died from it. I'm very sorry for them, their family members, and loved ones. I'm sorry so many on the front lines are working long hours, exposing themselves to danger, and that so many have lost their jobs as we practice social distancing.
All that could drive many to depression, anti-social behavior, and self-destructive acts. To avoid that we all must help one another, just as we do down here during hurricanes, except at a physical distance. And it doesn't do any good – in fact it's harmful – to play the blame game. While there will be a time to assess the culpability of the Chinese government, rhetoric or discrimination against Asian Americans is irrational, harmful, and just plain wrong.
Congress and President Trump put aside our differences, however temporarily, to overwhelmingly pass the CARES Act, pumping over $2 trillion into our economy in a bold move to cushion the economic effects of social distancing and pay for the health care and research to defeat this disease. I and my staff are working around the clock to get information to our constituents about the disease itself and these new government programs. And, as we hear needs, we take them directly to those in charge of providing help. We aren't on the front lines caring for the sick, but we have a supportive role to play and are determined to do our part.
During Sunday's online service, I remembered that love isn't a sugary, sentimental thing. It often involves sacrifice. It's not that sacrificial for me to miss being physically in church, though I felt I was missing something. That something is a small thing compared with risking the spread of this disease.
And, listening to the Passion narrative, I remembered what real sacrifice, the ultimate sacrifice, really is. And why did Jesus do it? Because He loved us that much. It wasn't just the physical agony, but more painful to him, taking on all our sins to himself, all our collective denial of and disobedience to God. He said "I and the Father are one" and then allowed Himself to be separated from God as He took on all our sins. No wonder he cried out at that moment, "My God, my God, why have you forsaken me?"
But God did not leave Jesus to death, for the Resurrection was three days away.
God has not forsaken us. To care for us, he requires each of us to love and take care of one another. Right now, in part that means we must be apart from one another, and for many to suffer economically and perhaps even emotionally. Let's all be more attuned and sensitive, and helpful, to one another.
Good Friday isn't good because Jesus was killed but because He rose again. It may seem dark now, but the light of Easter morning is just around the corner.
The last verse of an old French Easter carol called Now The Green Blade Riseth says, "When our hearts are wintry, grieving, or in pain, thy touch can call us back to life again, fields of our hearts that dead and bare have been: Love is come again like wheat that springeth green".
Spring is here. So is love. Pass it on.
Print this piece