Opinion | Clean, renewable biodiesel industry adding jobs, reducing pollution across U.S.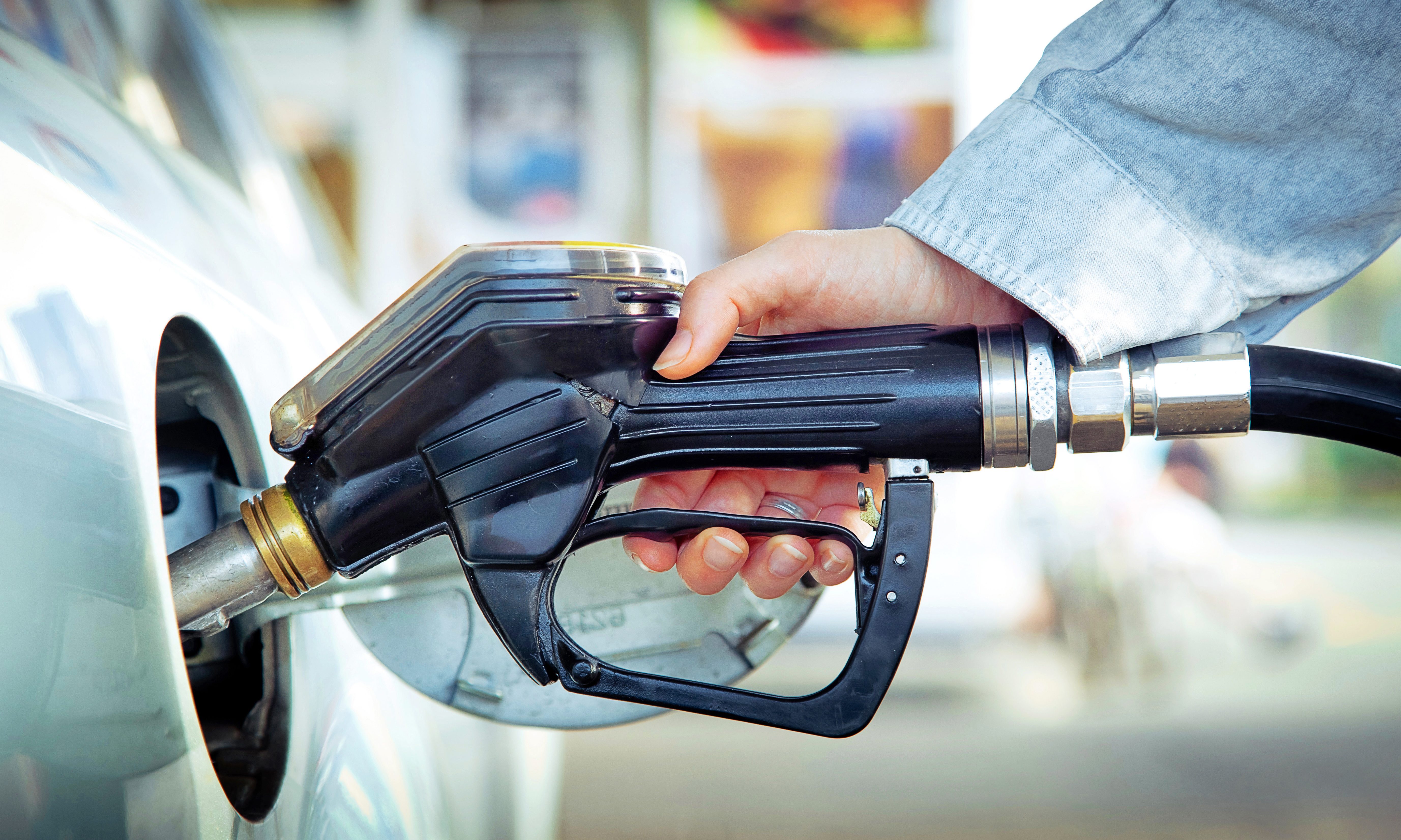 If only Rudolf Diesel could see highways across America today. The inventor of the Diesel engine, which ran perfectly on peanut oil not long after its debut around the turn of the 20th century, would certainly be amazed to see that biodiesel has grown into an industry that supports more than 64,000 jobs, $2.5 billion in wages paid and more than $11 billion in total economic impact in the United States.
It is amazing that consumers in the U.S. saw nearly 2.7 billion gallons of biodiesel and renewable diesel produced in 2018. Biodiesel is the first and only EPA-designated Advanced Biofuel with commercial-scale production nationwide.
Biodiesel is made, after two decades of research and improvements, from an increasingly diverse mix of resources and is one of the most sustainable fuels on the planet. That biodiesel-powered vehicle that passes you on the highway may be running on a mixture of recycled cooking oil, plant oils, animal fats, recycled grease, soybean oil or even algae. We do not sacrifice food for fuel to create biodiesel. Oils and fats for biodiesel are a minor byproduct of producing high-protein feeds, like soybean meal, and quality cuts of meat.
Additionally, biodiesel production adds 11 cents per pound of value to soybean oil, equal to 63 cents per bushel or $36 per acre of additional value. Because of that added value to farmers, the protein from soybean crops can be made more affordable for foods for families or feed for livestock.
In "well to wheels" analysis, 100 percent biodiesel reduces lifecycle carbon emissions more than 50 percent compared to petroleum-based diesel, making it the best carbon reduction tool of any liquid fuel commercially available, according to the National Biodiesel Board. As a result, biodiesel is the first commercially available "Advanced Biofuel" — as designated by the EPA — on the market.
Biodiesel is biodegradable, non-toxic and burns much cleaner than petroleum-diesel. Compared to petroleum-diesel, biodiesel reduces black smoke (particulates), carbon monoxide and harmful unburned hydrocarbons that cause smog. U.S. biodiesel is an advance biofuel that has the highest energy balance of any commercially available fuel. B20 biodiesel, 20 percent biodiesel/80 percent petroleum-based diesel, returns 5.54 units of renewable energy for every one unit of fossil energy needed to produce it.
Clean-burning biodiesel can be used in existing diesel engines without any modification. Production of biodiesel is guided by stringent international (ASTM) fuel specifications, developed through years of testing. The industry also has an excellent fuel quality program that ensures that only the highest quality biodiesel is delivered to your fuel tanks.
While biodiesel is a perfect fuel for regular passenger vehicles, its use for fleet vehicles – trucks and buses, for example – is a great money-saver for industries that are increasingly running on thin profit margins. Using biodiesel also helps our overall economy by reducing our dependence on foreign oil from unstable parts of the globe, while expanding and diversifying our domestic refining capacity. Biodiesel also improves the balance of trade as using this fuel creates added outlets for farm-based products and creates high-paying manufacturing jobs in rural America.
Among U.S. heavy-duty truck segments, which account for more than 87 percent of actual diesel fuel usage, every major engine manufacturer supports B20 in their new engines except for Daimler's Detroit Diesel (which remains at B5). There have been more than 45 million miles recorded of successful, problem-free real-world operation with B20 biodiesel blends in a wide variety of engines, climates and applications.
The Alabama Clean Fuels Coalition will host two free biodiesel workshops on April 10 and 11, in Bessemer and Montgomery. The Bessemer workshop on April l 10 is from 9 a.m. until noon, including lunch, at Lawson State Community College's Ethel Hall Room 201 at 1100 9th Avenue Southwest. The Montgomery event, also 9-12 on April 11, is at the auditorium of the Alabama Department of Agriculture and Industries at 1445 Federal Drive.
Those in attendance will hear from experts who will provide information and resources necessary to allow fleet managers to make the sound business decision to add biodiesel to improve their bottom line. The workshops are an opportunity to open up an honest conversation to address any concerns about biodiesel. This fuel is a sound choice for municipalities, school districts, fuel distributors, service station owners – and all consumers. All are welcome to attend the free workshop. Registration is required at www.alabamacleanfuels.org/blog/post.cfm/free-biodiesel-workshops.
If Rudolf Diesel were around – he'd be there.

Mark Bentley is Executive Director of the Alabama Clean Fuels Coalition.
About the Alabama Clean Fuels Coalition:
Alabama Clean Fuels Coalition, a nonprofit membership-based organization, is the state's principal coordinating point for alternative fuels and advanced technology vehicles. ACFC is a member of the U.S. Department of Energy's Clean Cities program. The promotion of clean, renewable, domestic energy sources helps reduce our dependence on foreign oil, improves local air quality and increases economic development opportunities in our local communities. For more information, please visit www.AlabamaCleanFuels.org or call 205-402-2755.
Print this piece
Alabama may need 2,500 more ventilators. It's having to compete to get them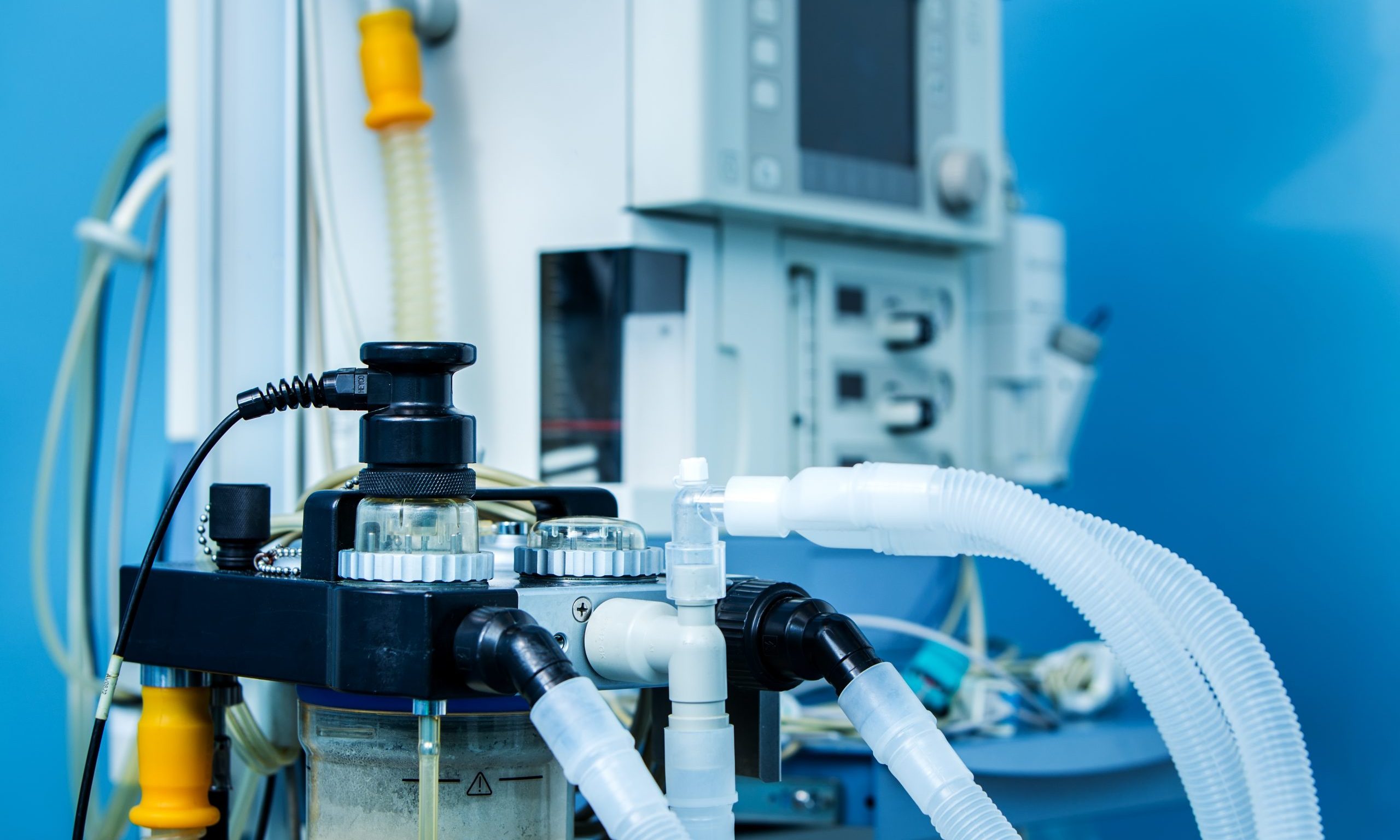 Alabama may need 2,000 more ventilators than it has, and it's being forced to compete with other states to get them on the private market.
State Health Officer Dr. Scott Harris said Friday that the Alabama Department of Public Health is attempting to source its own ventilators as a number of hospitals in the state are already struggling and asking for more.
The state requested 500 ventilators from the federal government through the Department of Health and Human Services and the national strategic stockpile. It asked for 200 of them to be delivered urgently.
"HHS has indicated that they're not going to fulfill that anytime soon because they're still taking care of places like New York City," Harris said in an interview with APR.
When Alabama nears an expected surge — say 72 hours before hospitals are expected to be overwhelmed with patients requiring life support — they may be able to make the extra ventilators available.
So Alabama, like a number of states, is being forced to try to source ventilators on its own through the private market, where hundreds of hospitals, all the other states and other countries are trying to do the same.
Harris said he signed a purchase order Thursday for 250 more ventilators.
"We're waiting to see, and then there are others that we're waiting to hear from," Harris told APR. "We're doing our best to try to source these in any way that we can."
"We're attempting to source those ourselves, but as you know, all the states are looking to source their own and in some measure competing with each other," he said a press conference Friday evening when Gov. Kay Ivey announced a shelter in place order.
Alabama Sen. Doug Jones said Thursday that Alabama will likely make additional requests, but there are only 10,000 ventilators in the national stockpile and in the U.S. Department of Defense surplus. And with every other state in the country also requesting these supplies, the federal government has said that states should not rely on the national stockpile to bolster their ventilator capacity.
By Friday, nearly 1,500 people were confirmed positive with the virus. At least 38 have died. Dire models from the Institute for Health Metrics and Evaluation at the University of Washington — models that influenced the state's decision to issue a stay-at-home order — project that by mid-April, Alabama could have a massive shortage of ventilators and hospital beds.
"The timeline I think makes sense and the time when we're expected to have a surge is the part that was most useful to us," Harris said. "We've been trying very hard to get an order in place with regards to this surge that we expect to happen."
The model estimates that Alabama could have a shortage of 20,000 hospital beds, 3,900 intensive care beds and more than 2,000 ventilators.
At least 3,500 ventilators would be needed at the peak of the COVID-19 outbreak in mid-April, according to the IHME model. Last month, Alabama Hospital Association President Donald Williamson said the state has a surge capacity of about 800.
The same model projects that about 5,500 people could die from COVID-19 in Alabama by August. However, the model is live and is regularly adjusted. Earlier this week, it suggested that 7,000 people could die by August.
Harris said the state, over the past couple of weeks, has added a few hundred additional ventilators to its capacity by converting anesthesia machines and veterinary ventilators for use on those infected with the coronavirus.
"Yet, even with adding all of those ventilators, going up by a few hundred units, which means to tell you that we're still using around the same percent of all of our ventilators even though the number [of ventilators] is going up," Harris said. "So we know that there are more patients on ventilators."
The state health officer said some hospitals in the state are already struggling but others are cooperating to share resources.
"They are really working hard to make sure that they have what they need, and we're trying very hard, along with the governor's office, to make sure that Alabama has enough inventory," Harris said.
Print this piece